Heather and Dean are possibly the most patient couple I've worked with. We had to reschedule their engagement session three times because of rain! The third time was the charm, and though rain was in the forecast later that evening, the sun came out just in time for their photos and it was definitely worth the long wait.
I absolutely loved spending the evening with these two. They fit together so well and compliment one another's personalities beautifully. Heather and Dean are getting married this August in Heather's hometown of Pella, and I am counting down the days to their wedding!
I loved starting downtown  Des Moines with the sun glowing behind all of the buildings!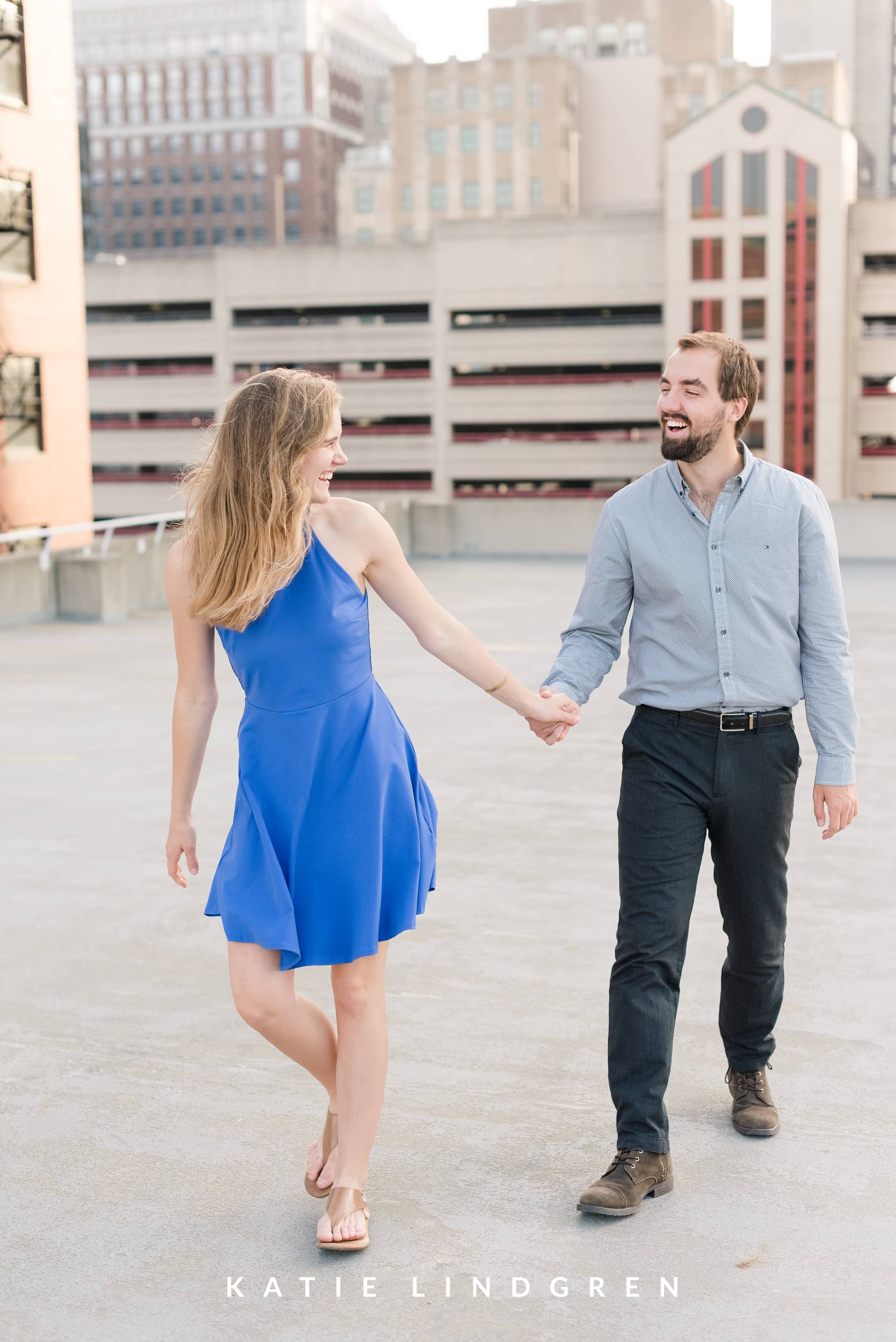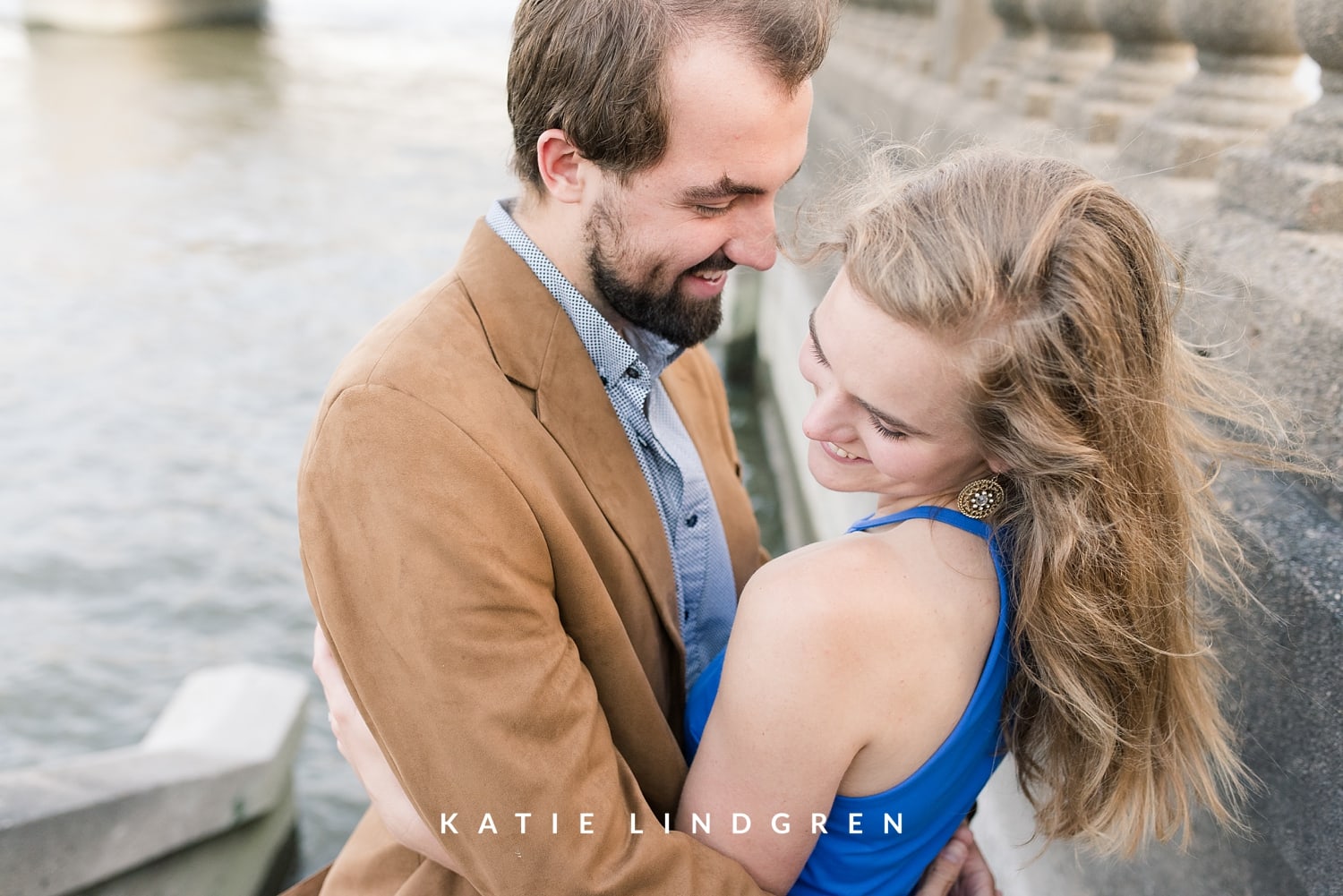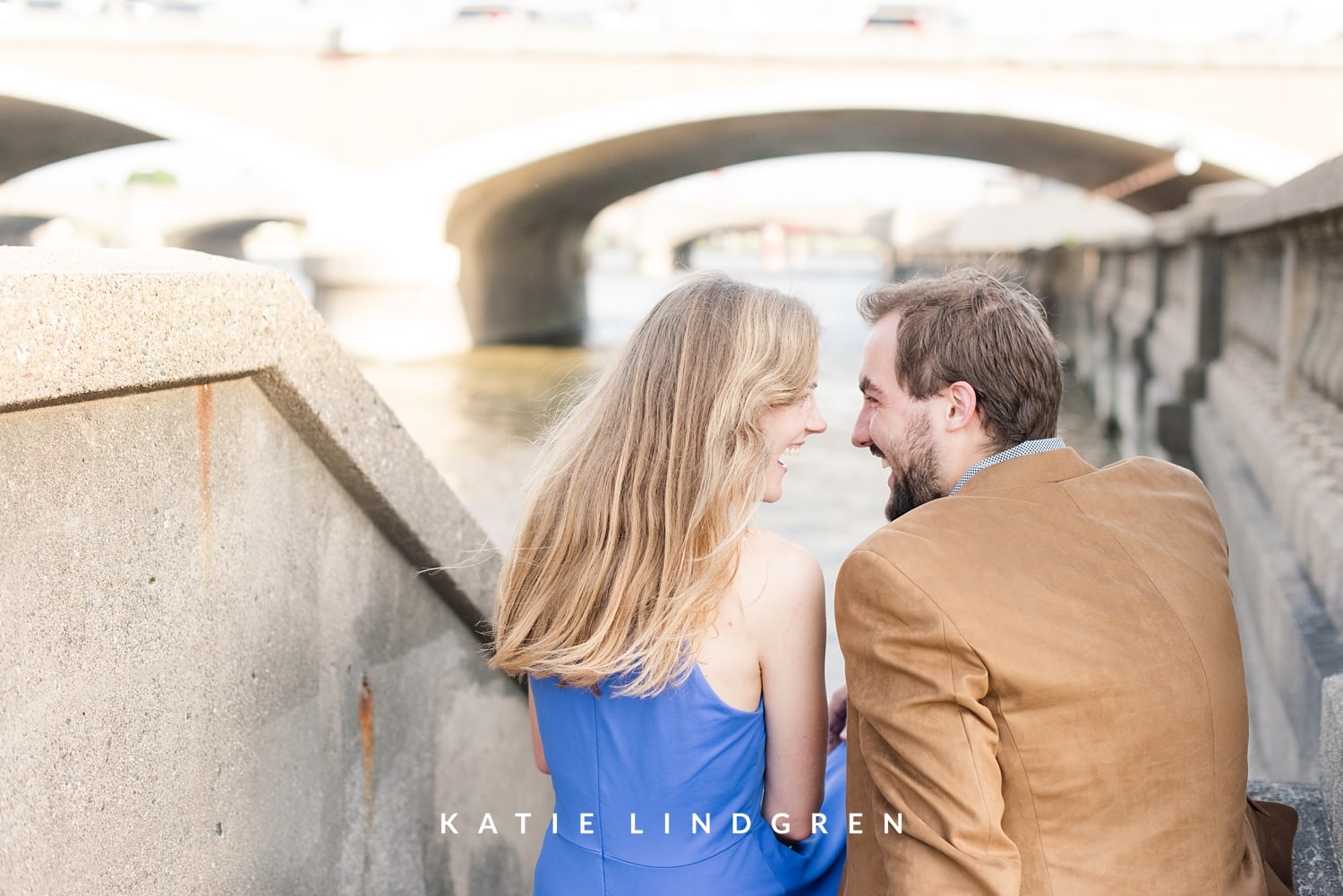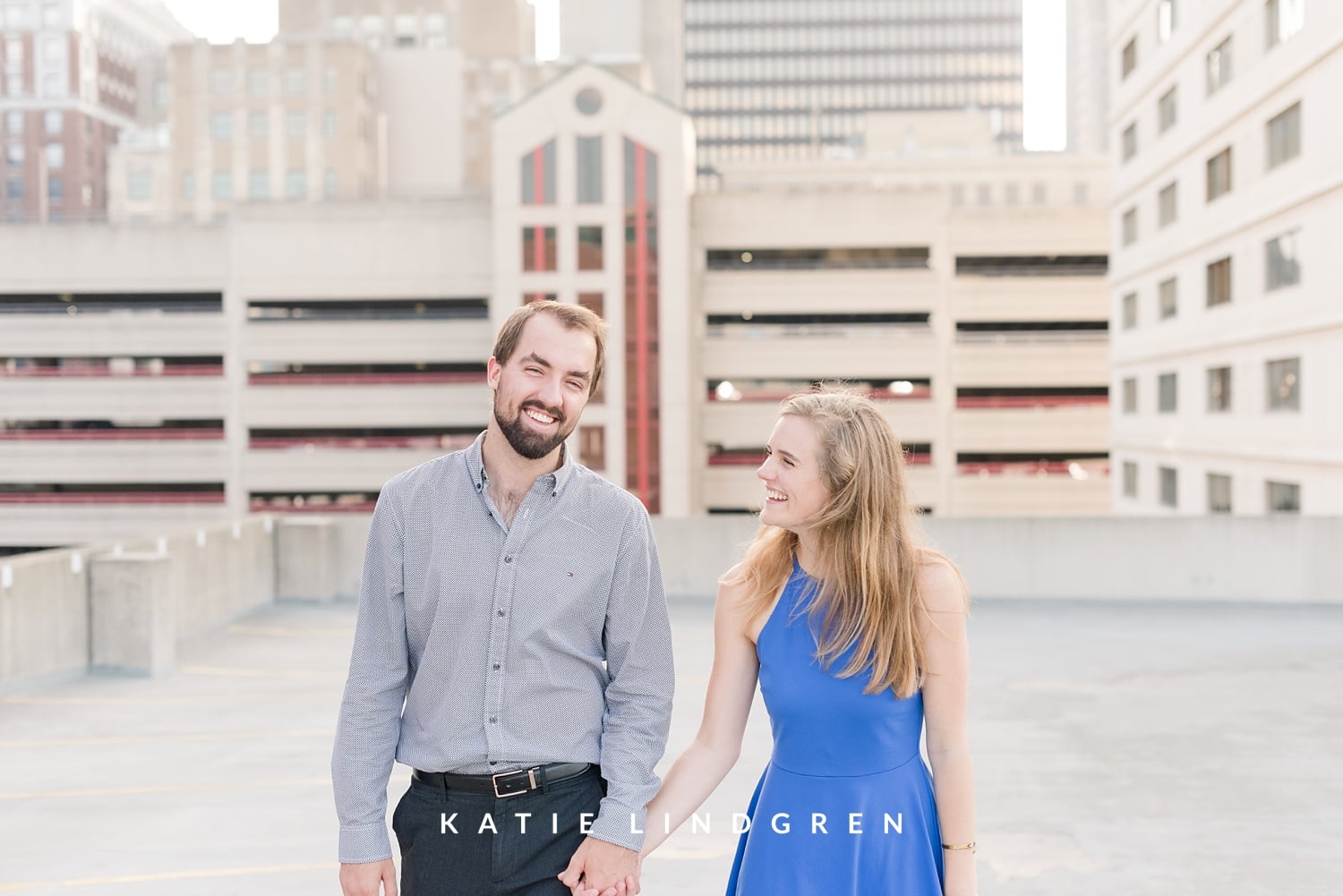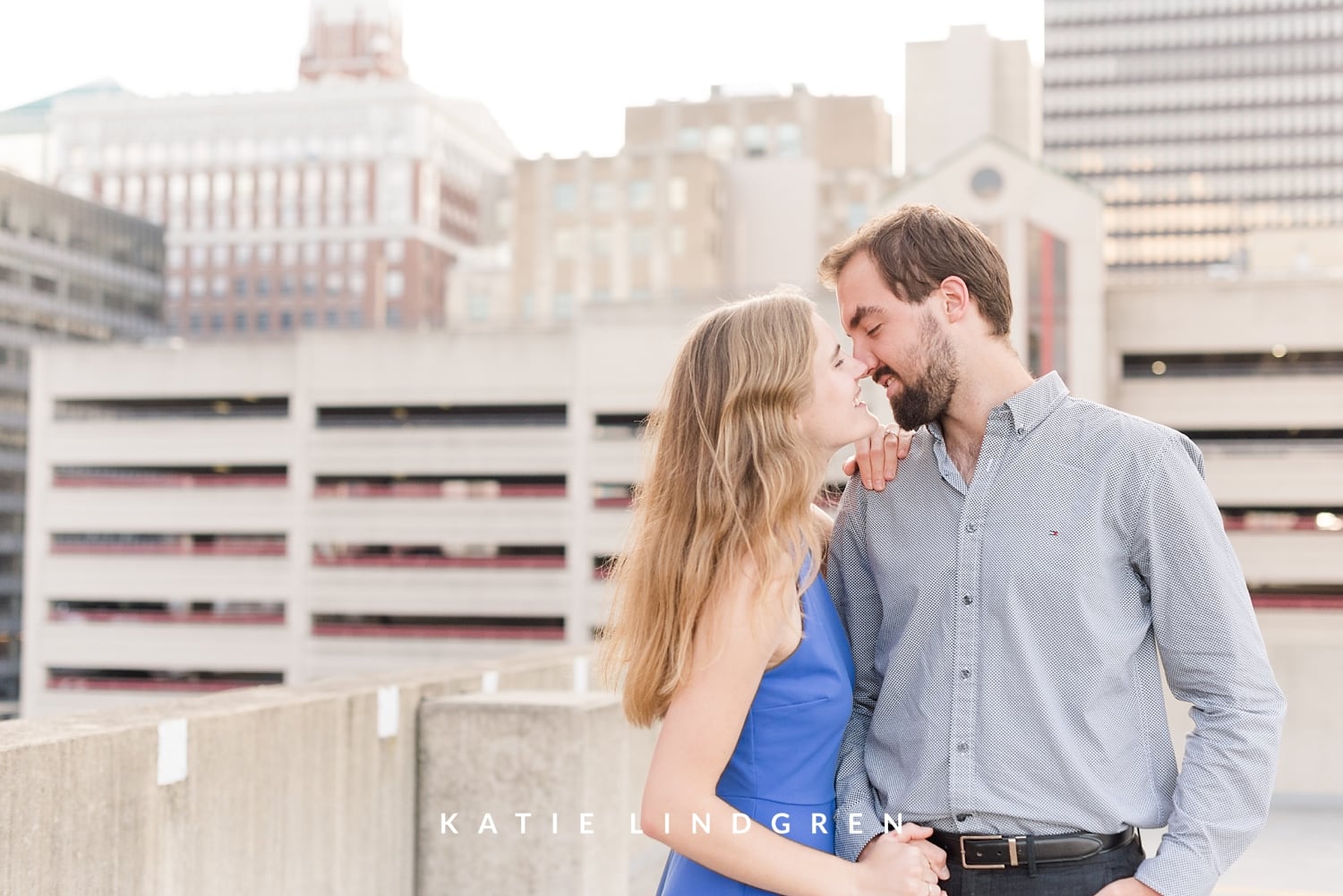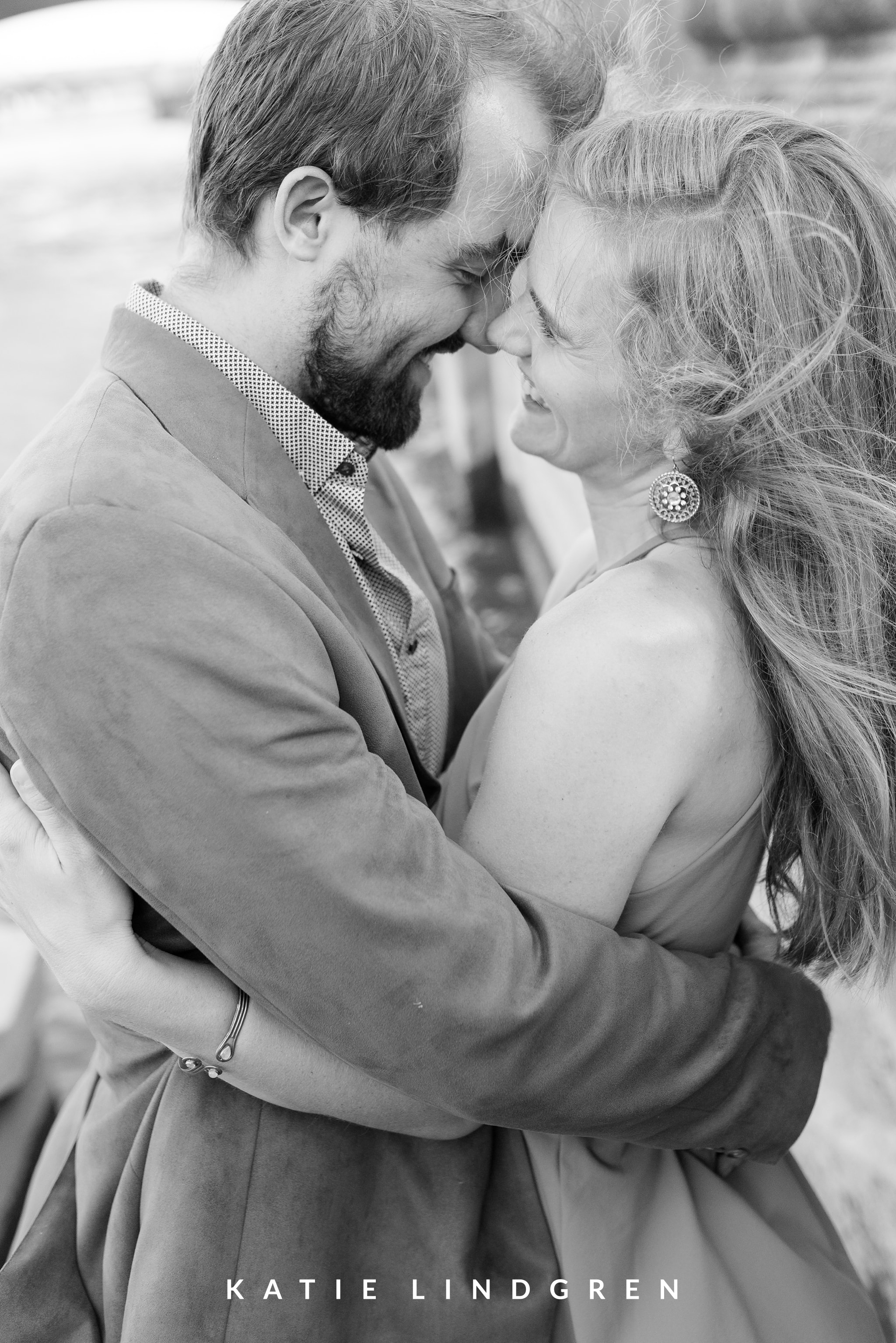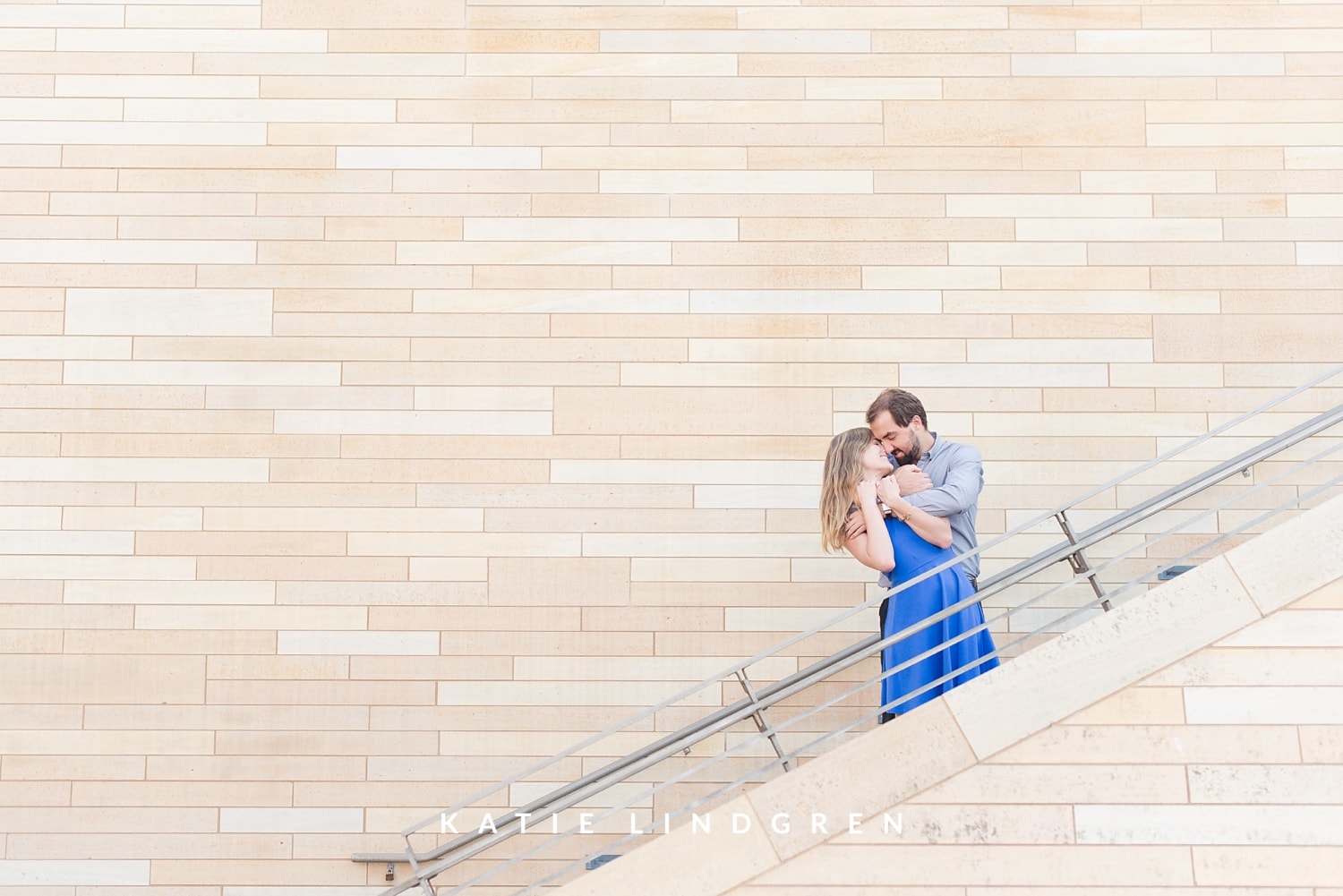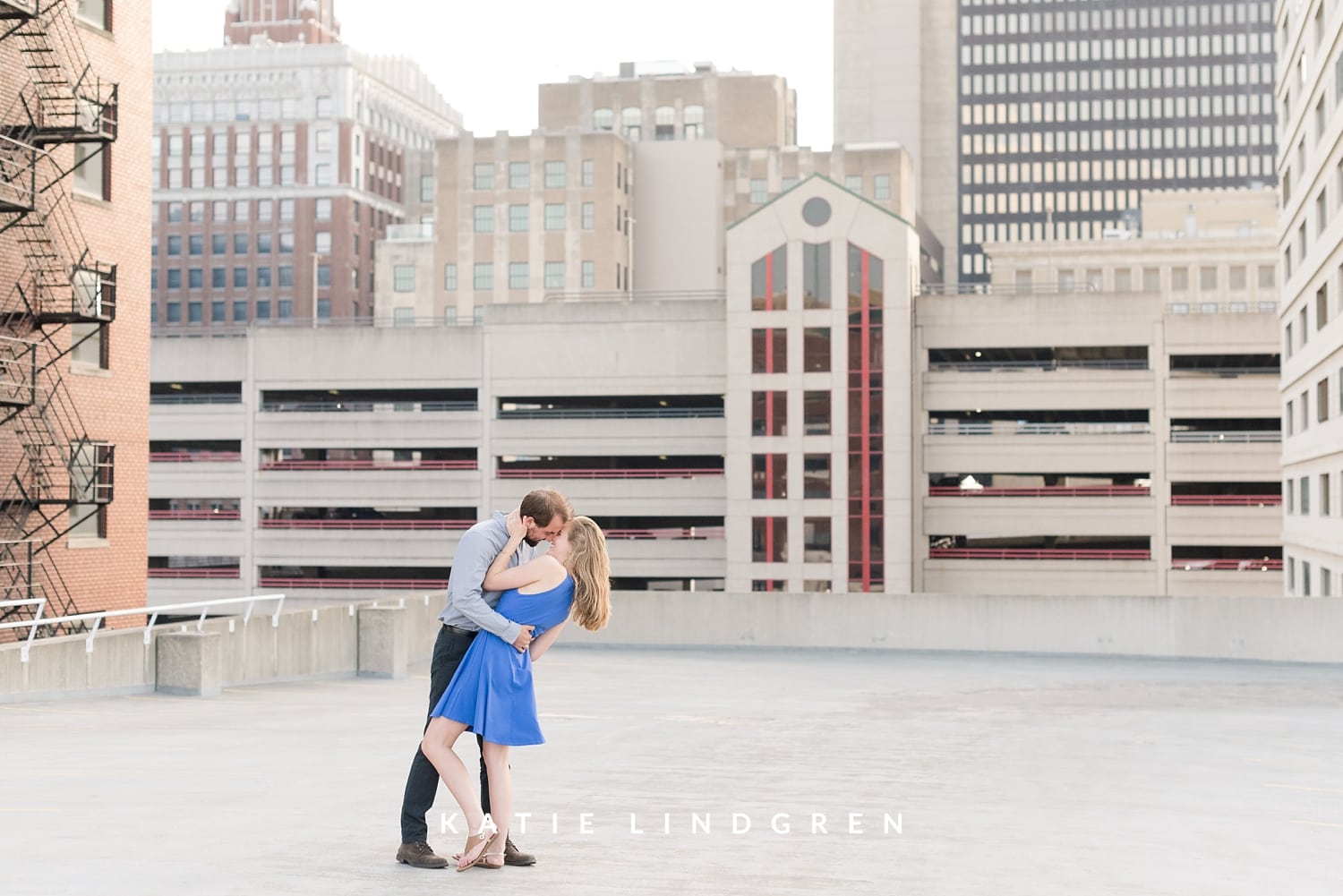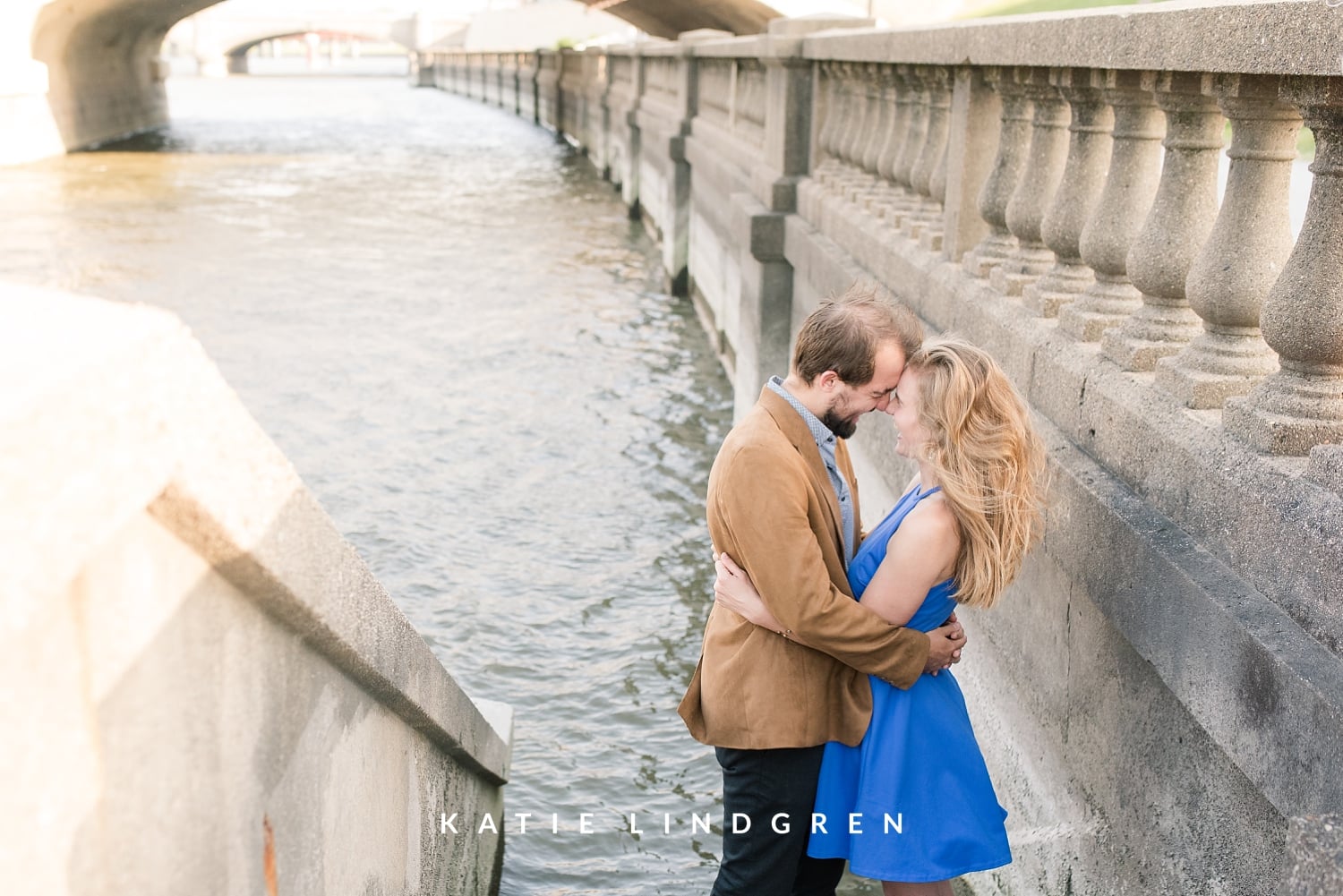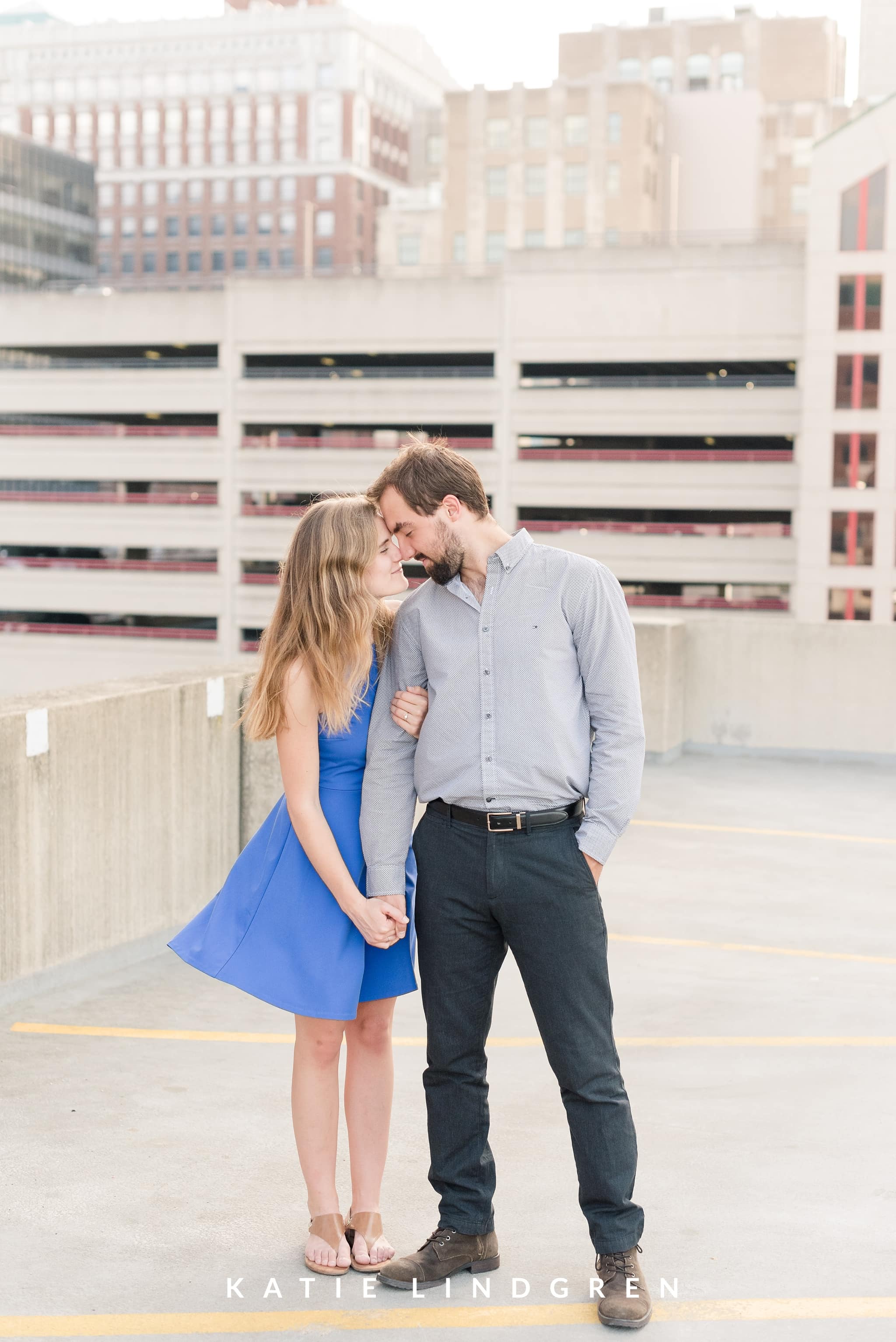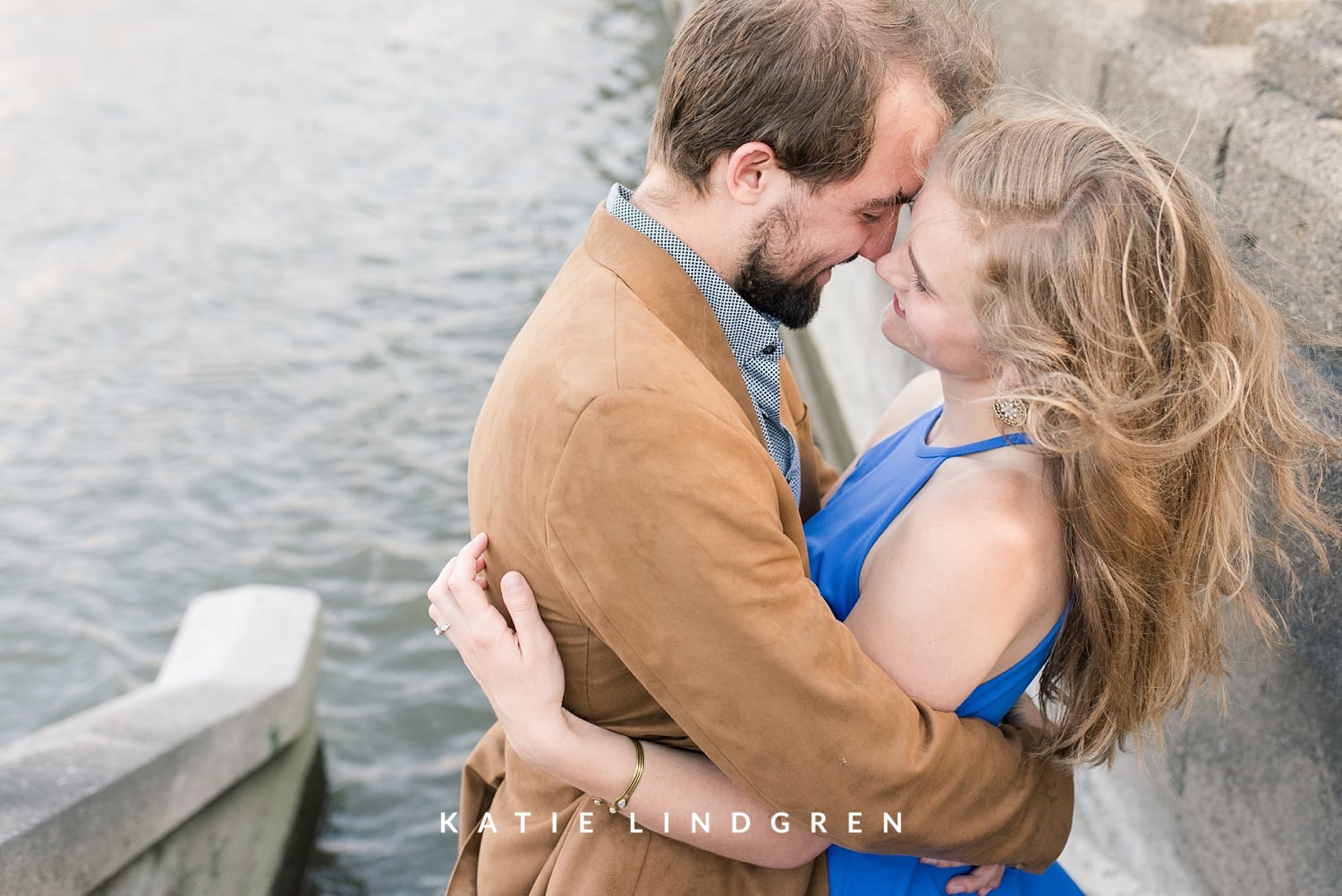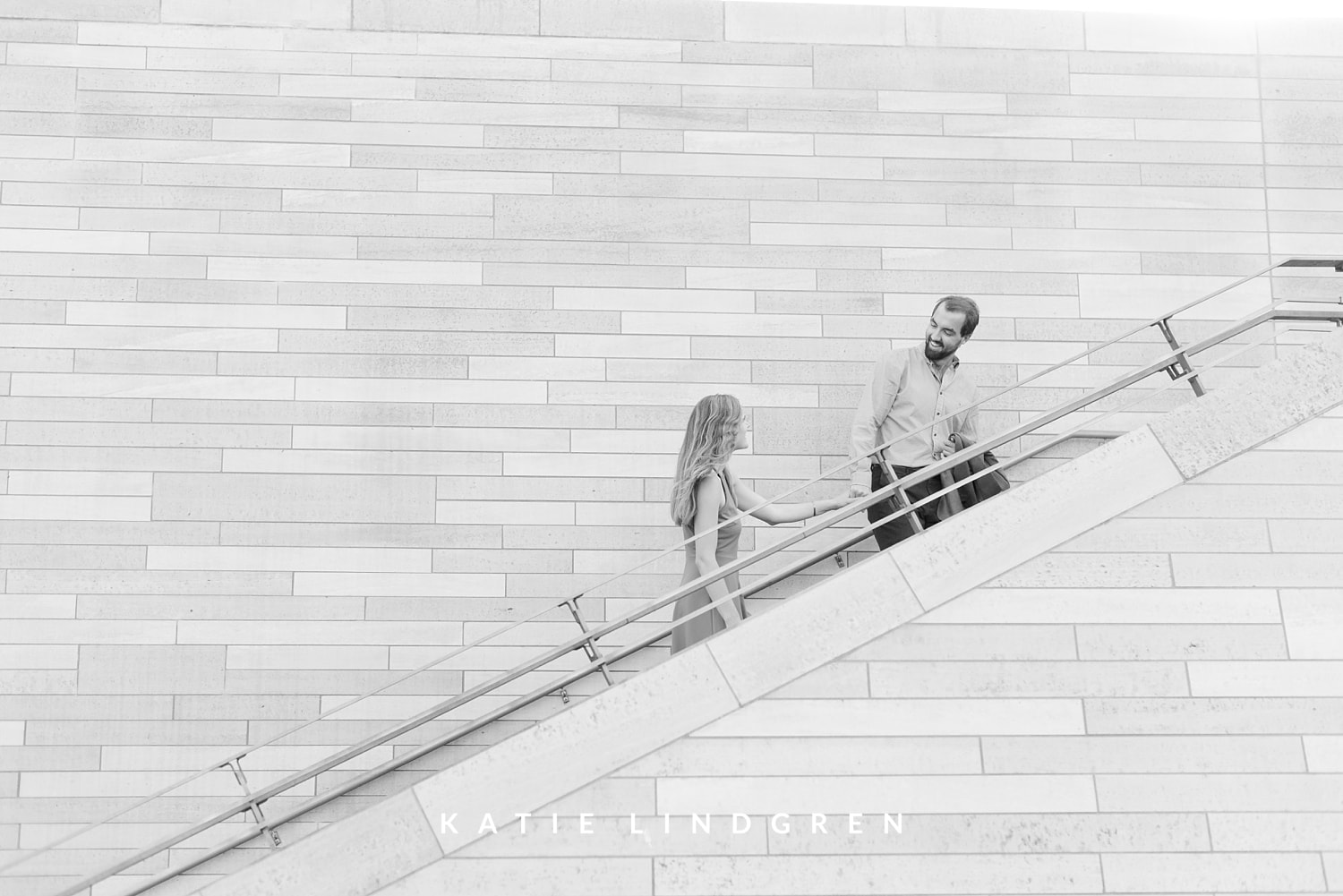 For the second half of their session we stopped by Water Works Park. Heather and Dean brought along a picnic basket and her Grandmother's bike – it was styled so perfectly!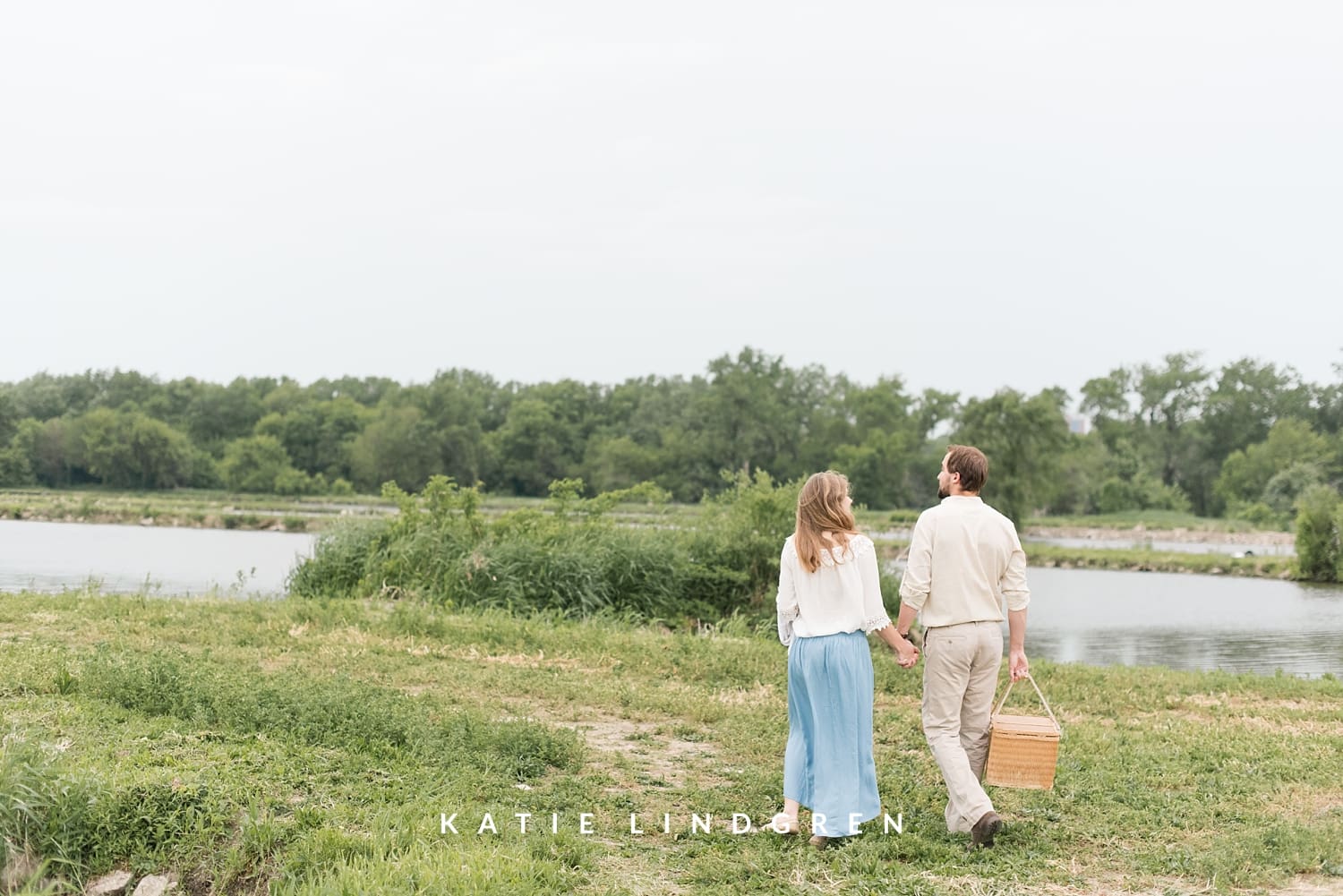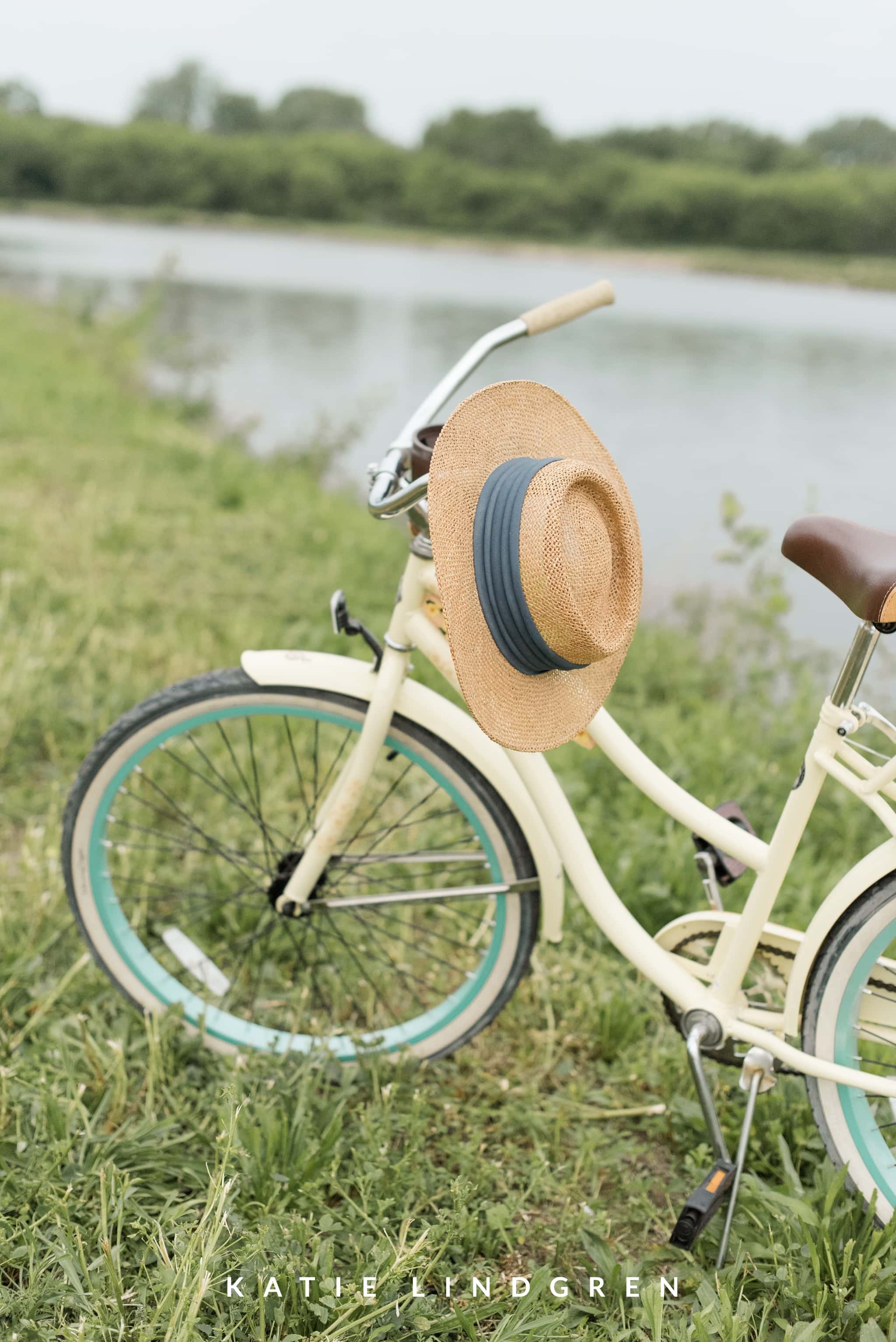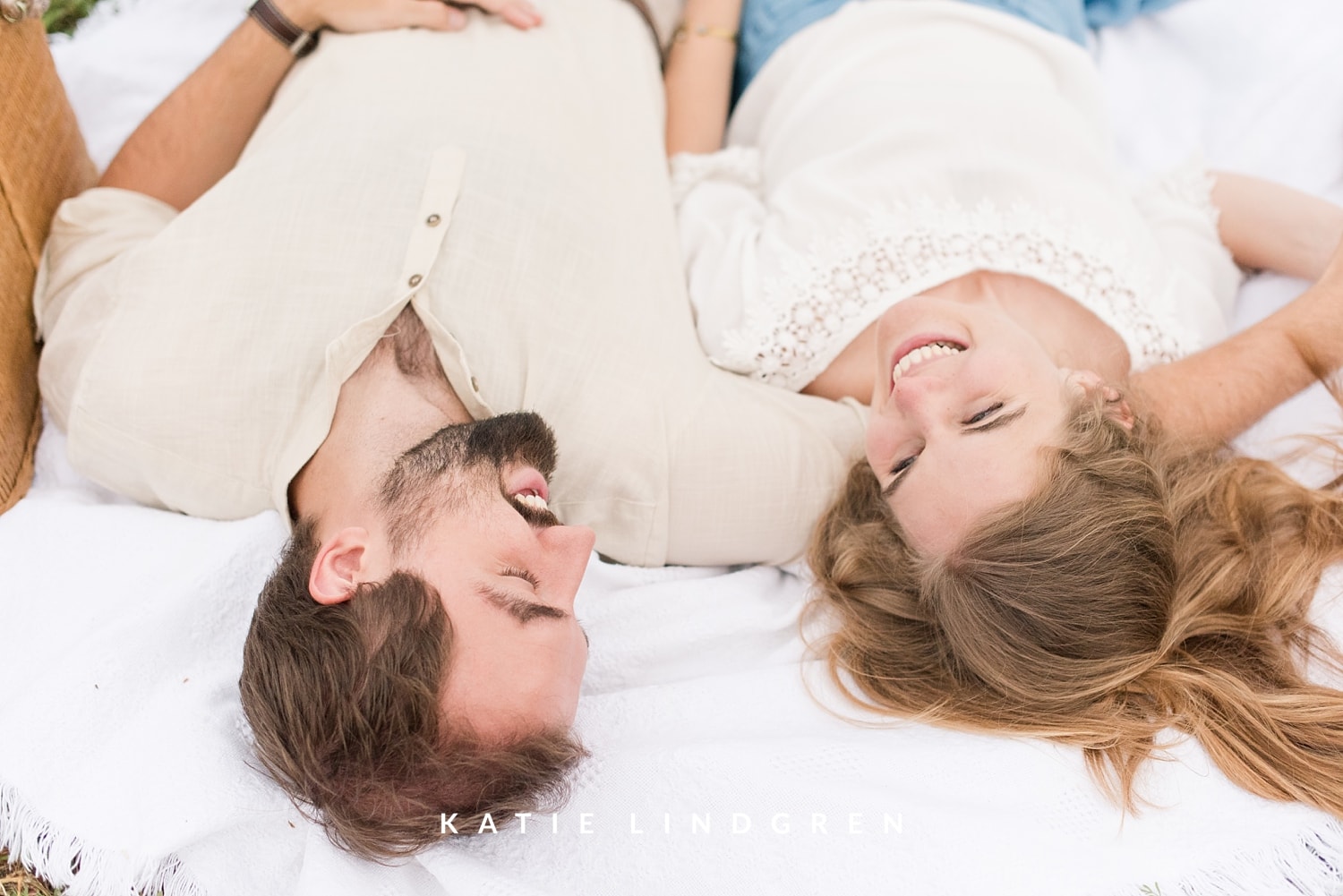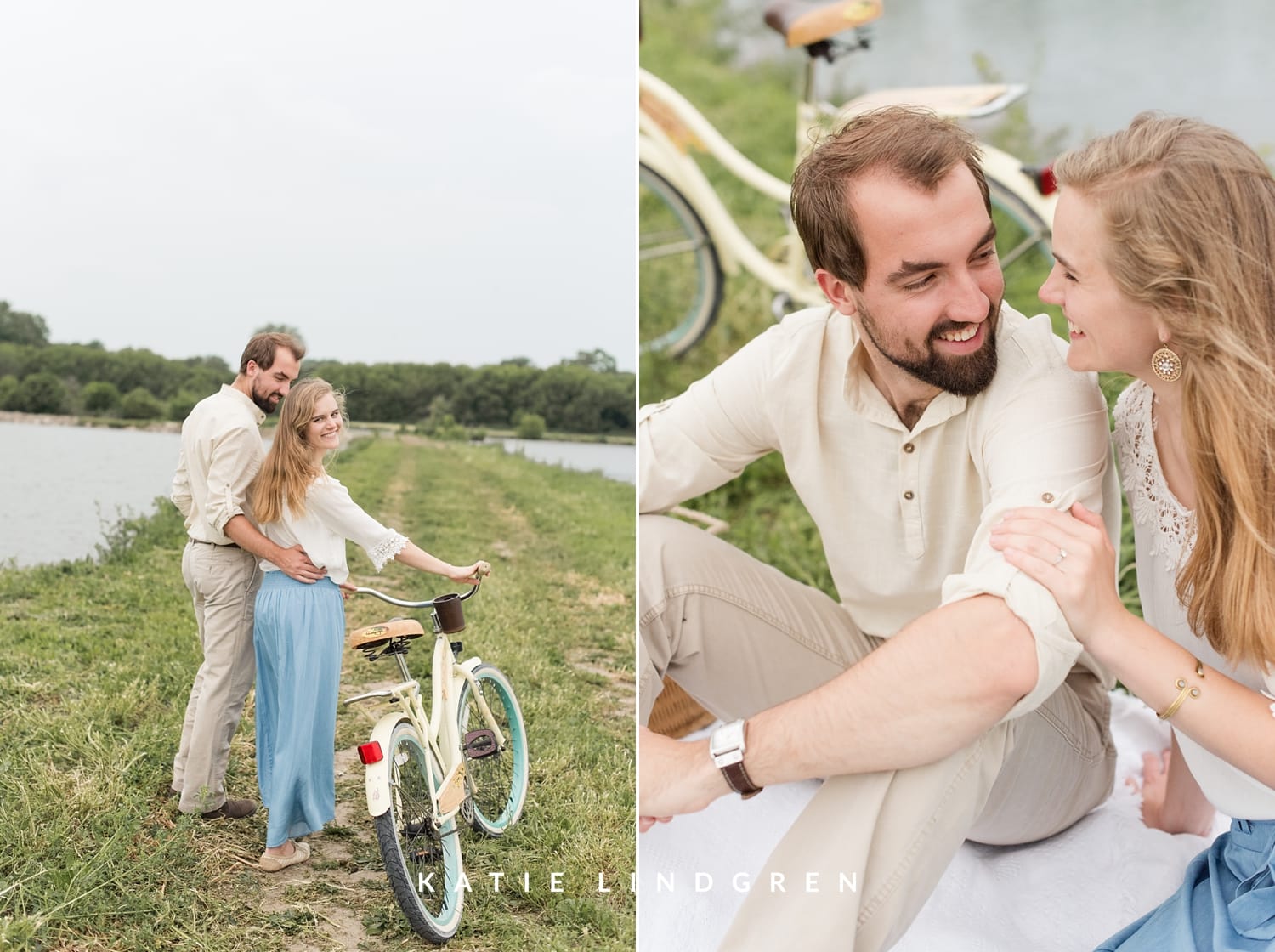 Windy engagement sessions can be tricky, but I love the movement the wind provides!