Dani and Austin traveled all the way from Texas for their engagement session! Dani is from Des Moines and met Austin when she moved to Texas for her job. After an adorable (and chilly) New Year's Eve proposal, these two will be getting married next spring!
We started downtown with all three of us arriving about 15 minutes early and I'm so glad we did! Right after those first 15 minutes the skies opened up and it absolutely poured for a good half hour. Dani and Austin had brought along a huge bag of confetti, so we spent that time waiting out the rain and having fun with confetti. If their wedding is anything like their engagement session, then I am over the moon excited to photograph these two again. These two are so much fun and so relaxed. What could have been a huge bummer of a failed engagement session, turned out to be such a fun evening with some of my favorite photos ever.
The skies cleared up a bit and we were still able to stop by the bridge downtown and with a quick outfit change, had time to end the session at Water Works Park before the sun went down.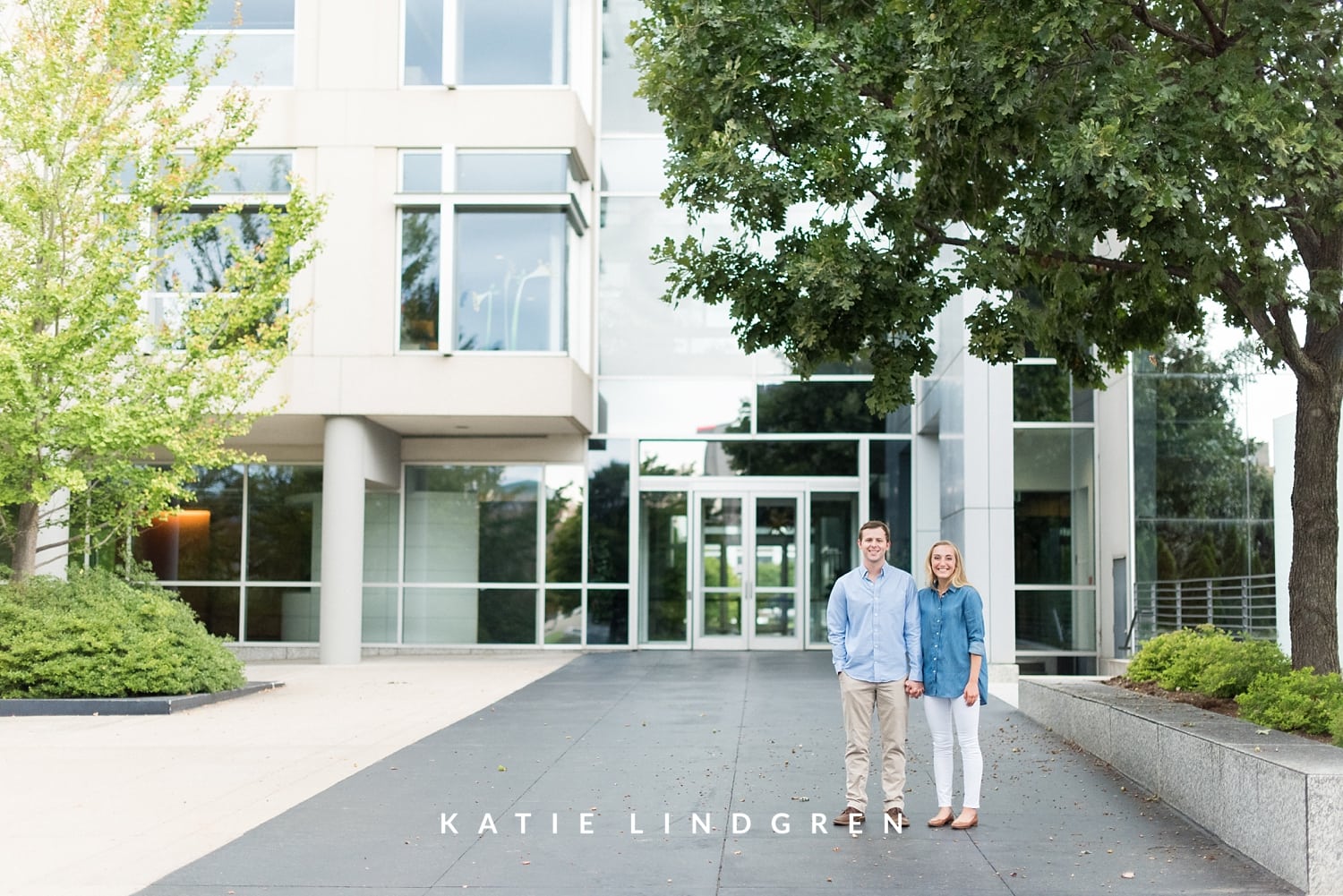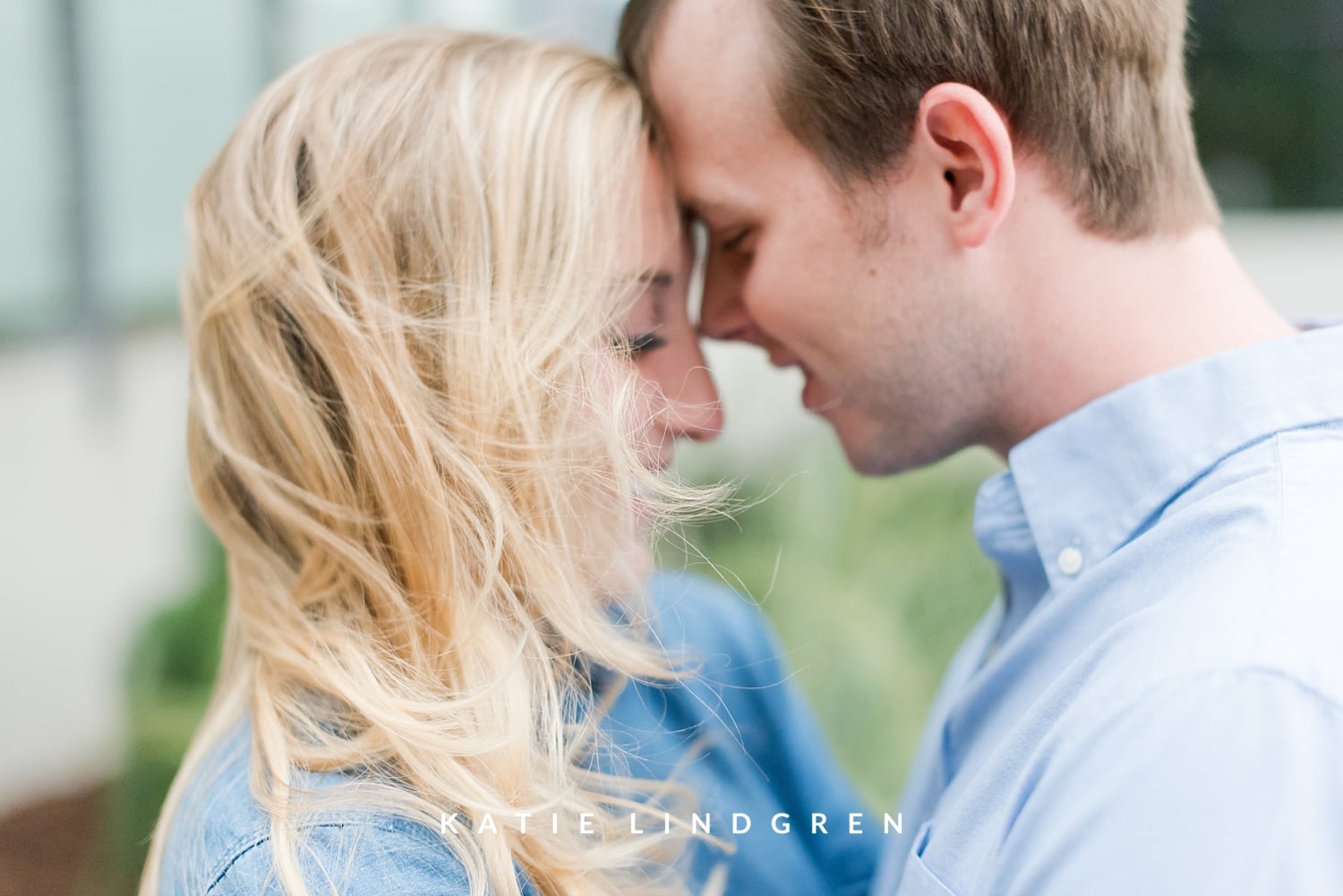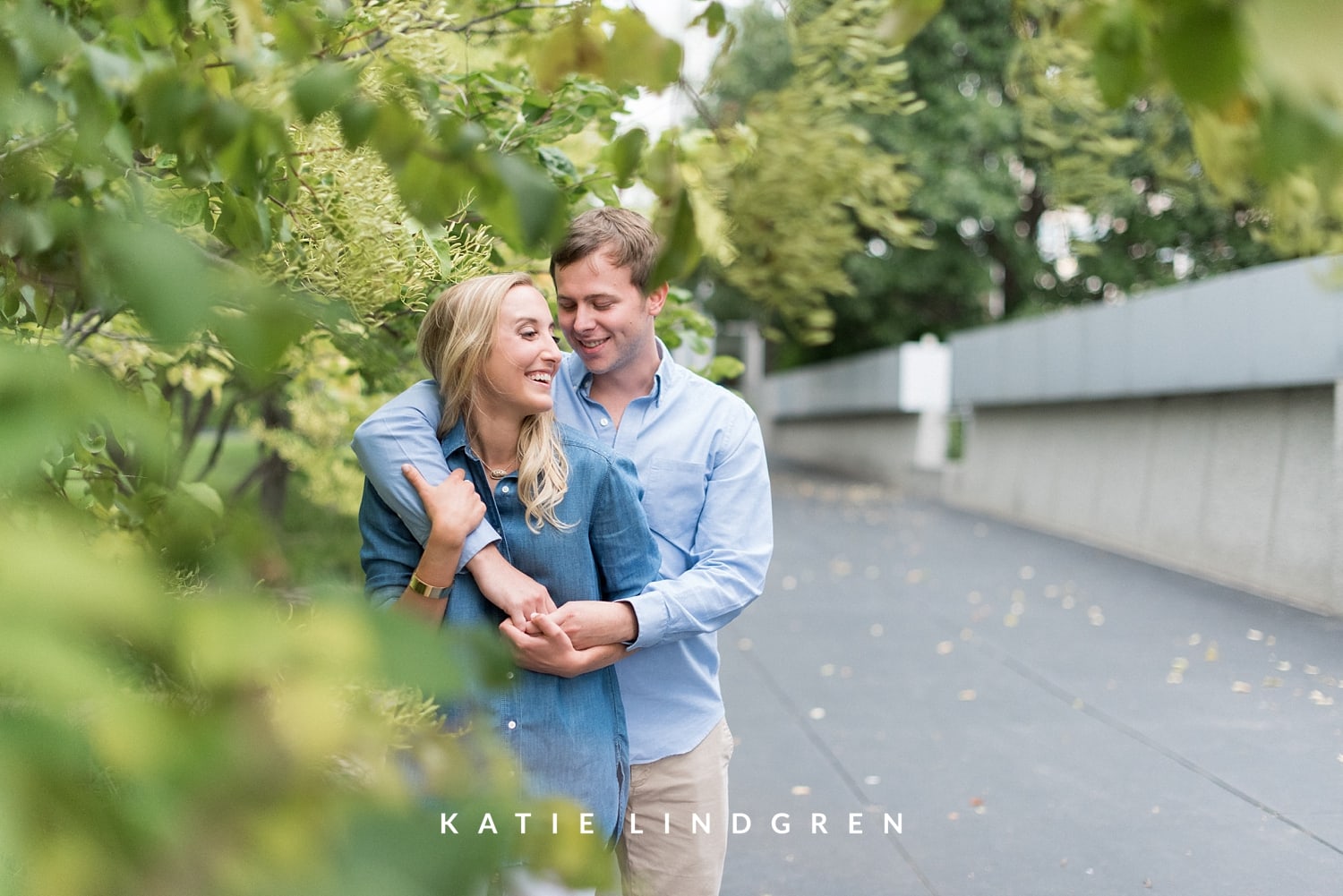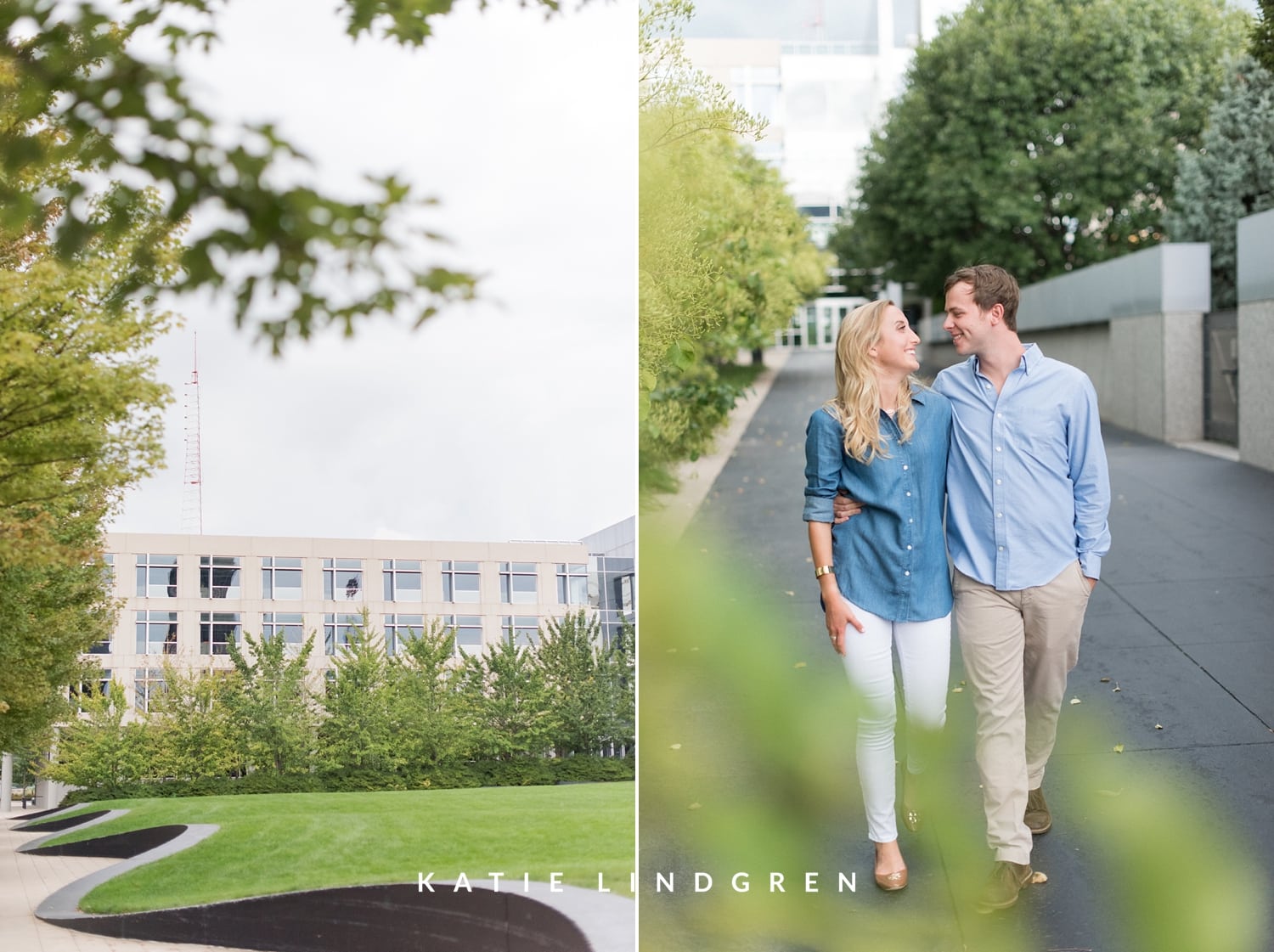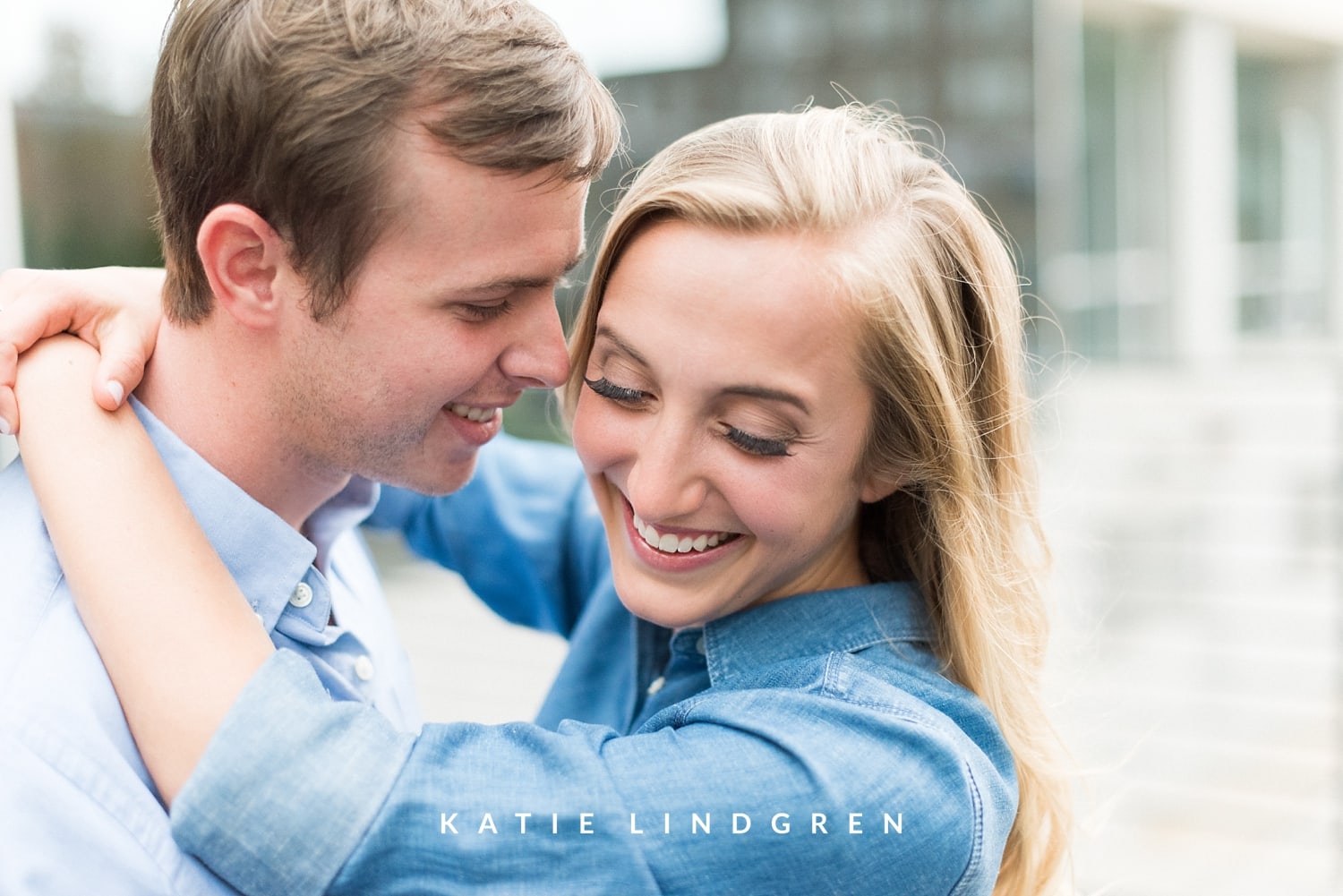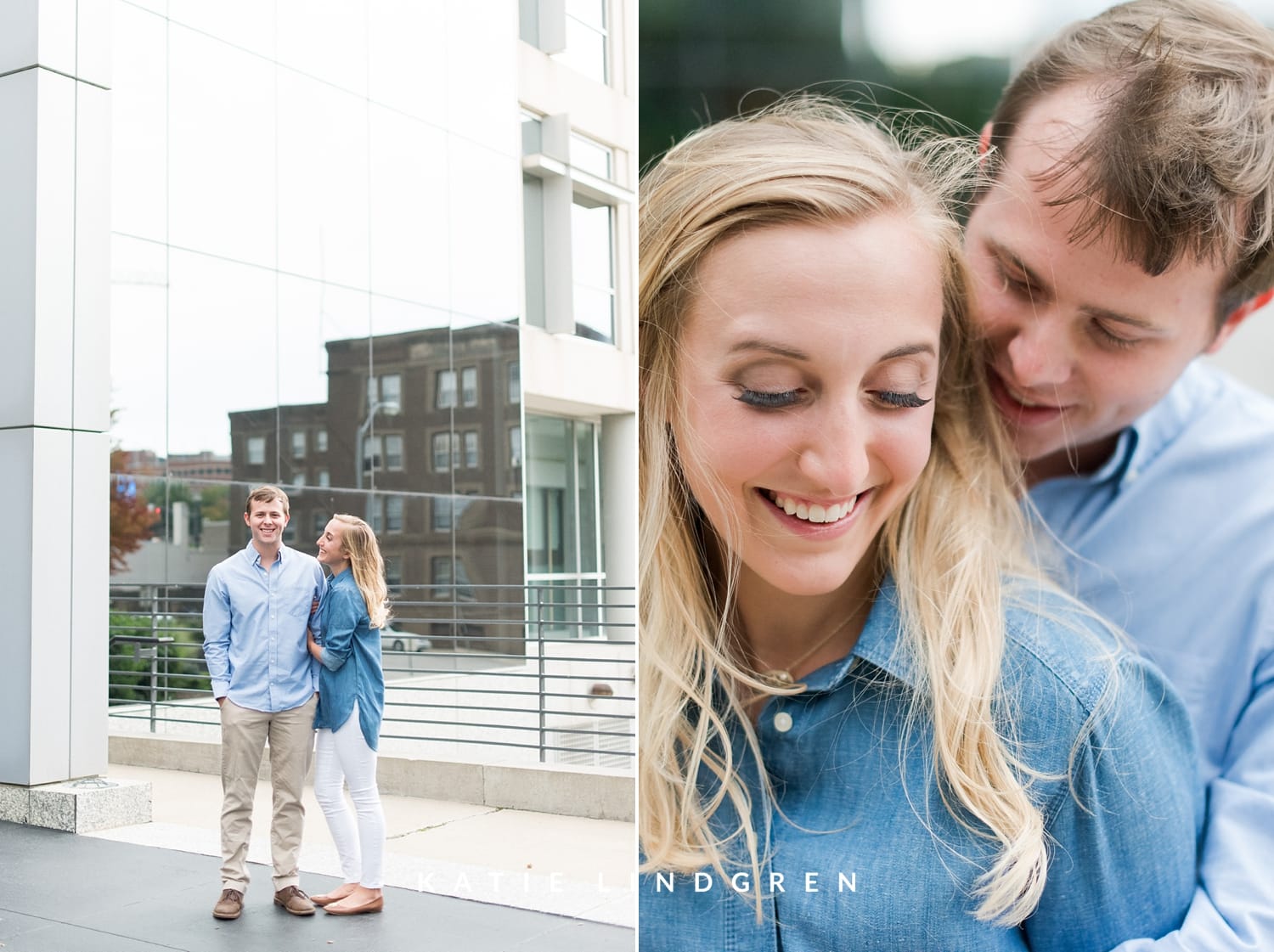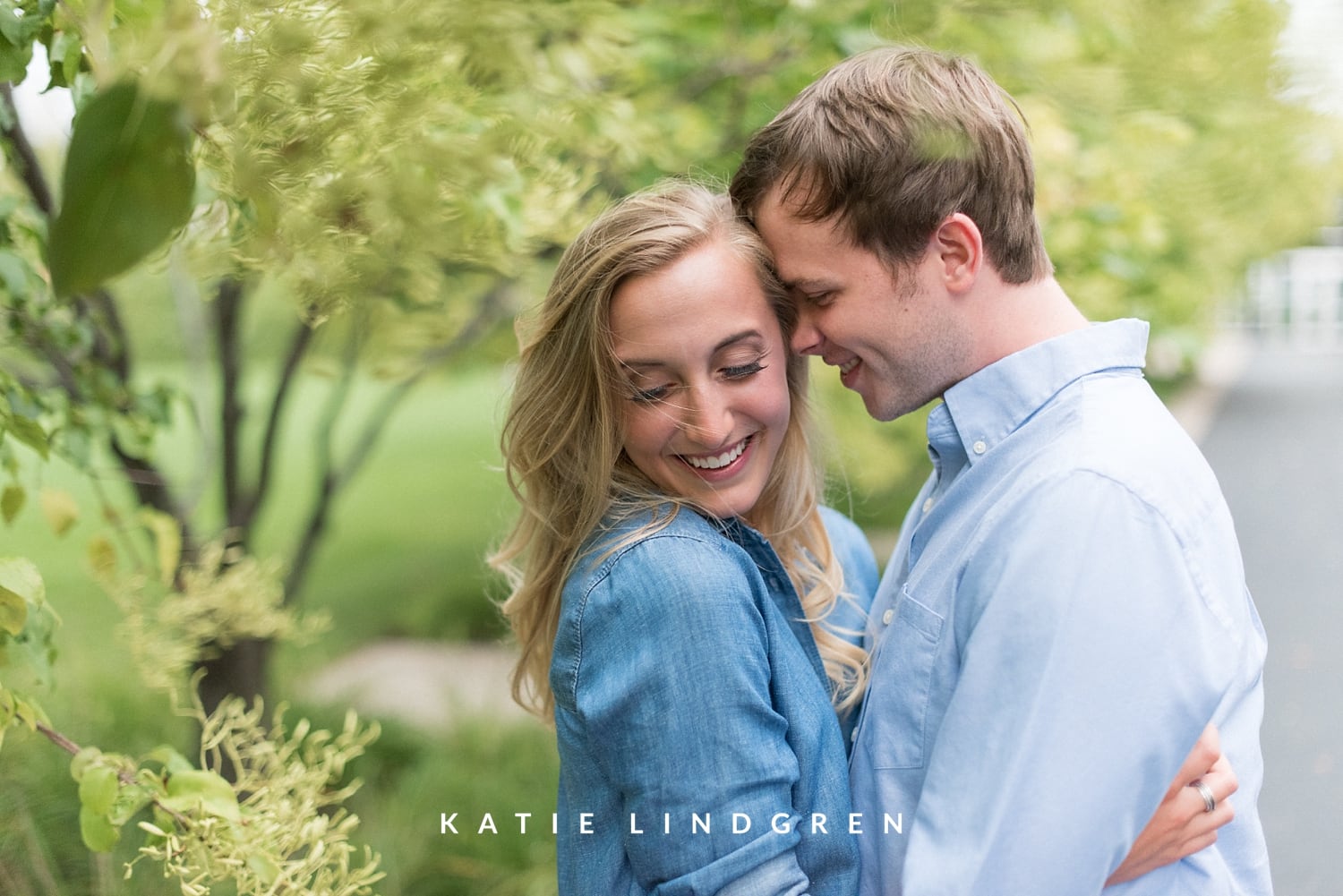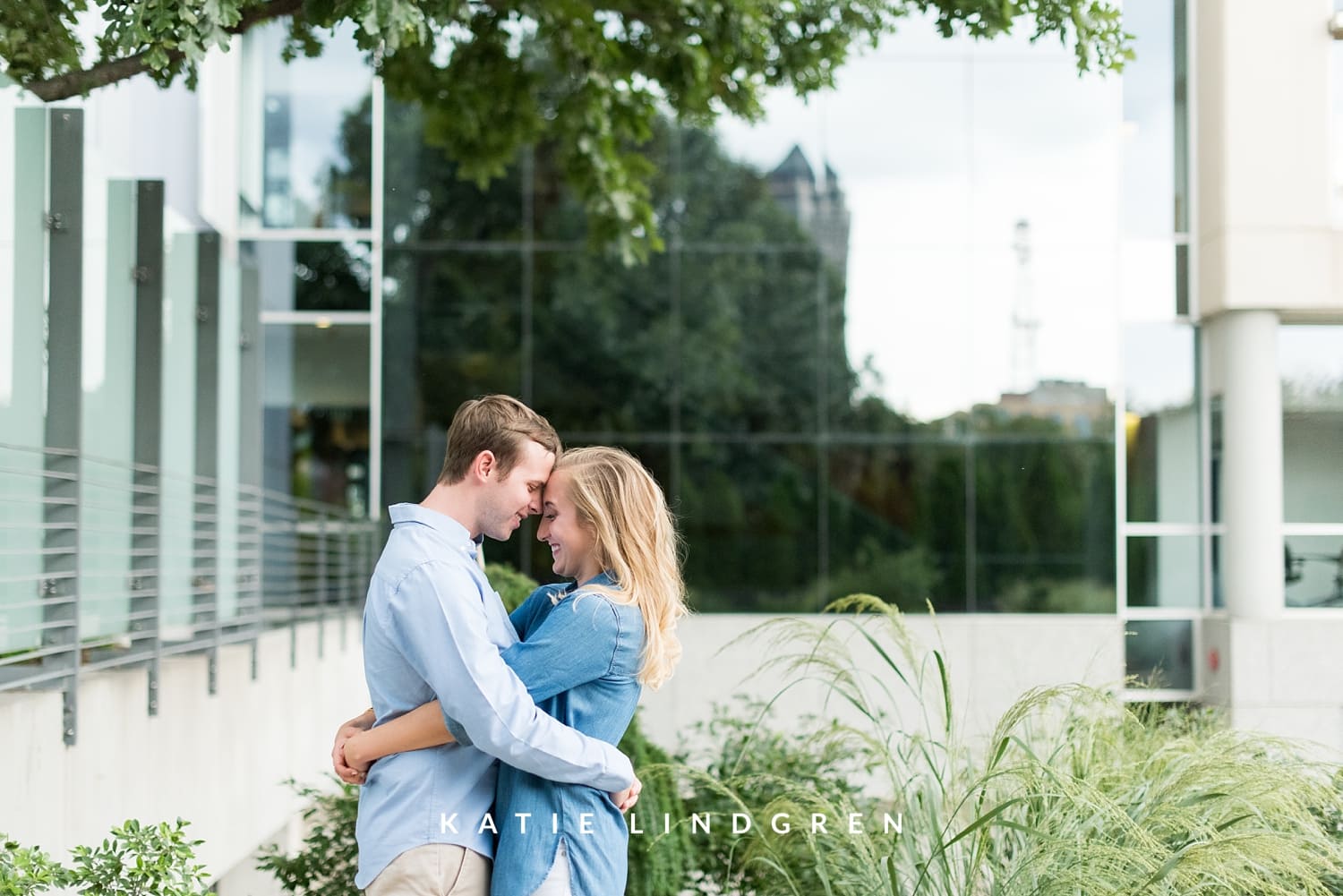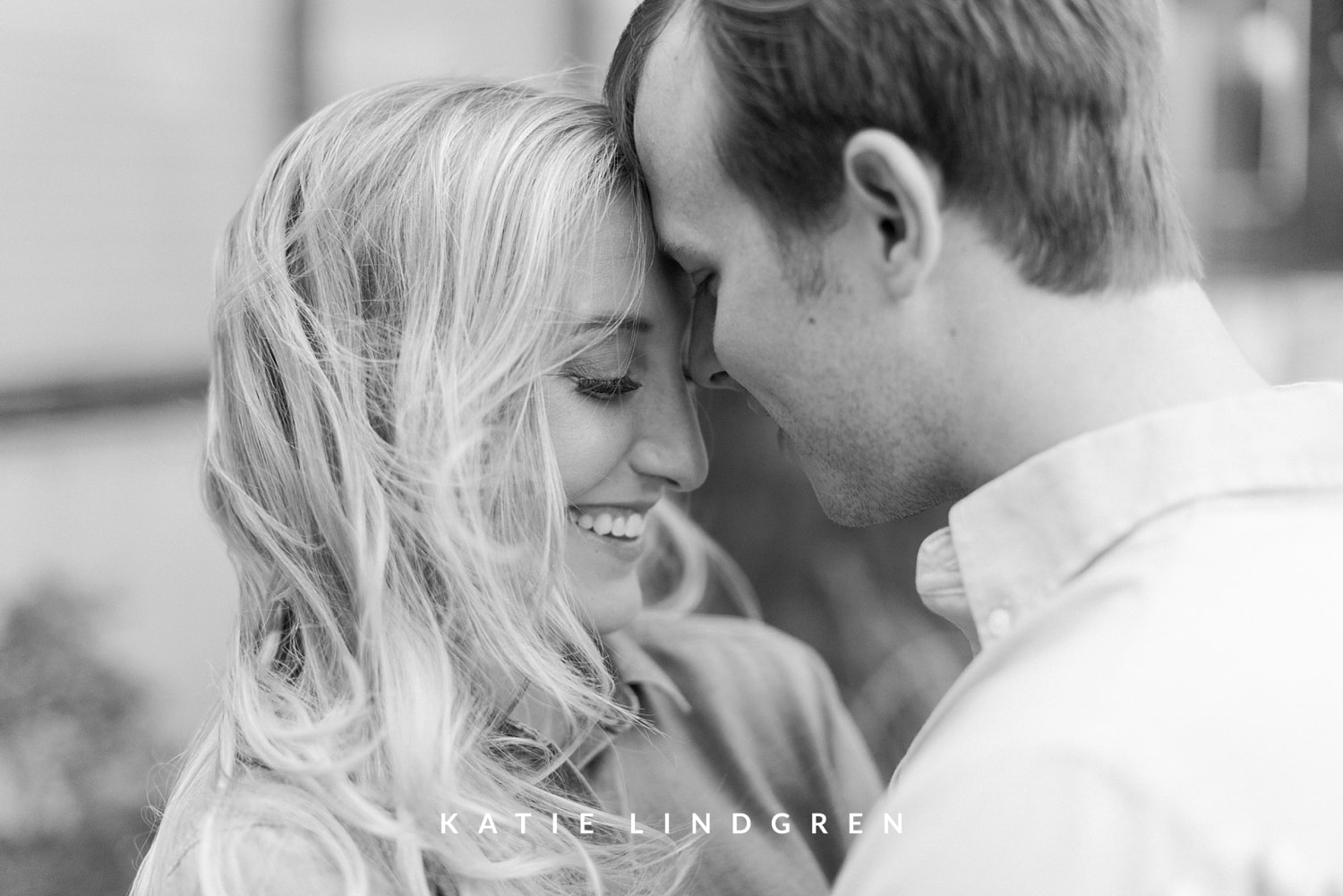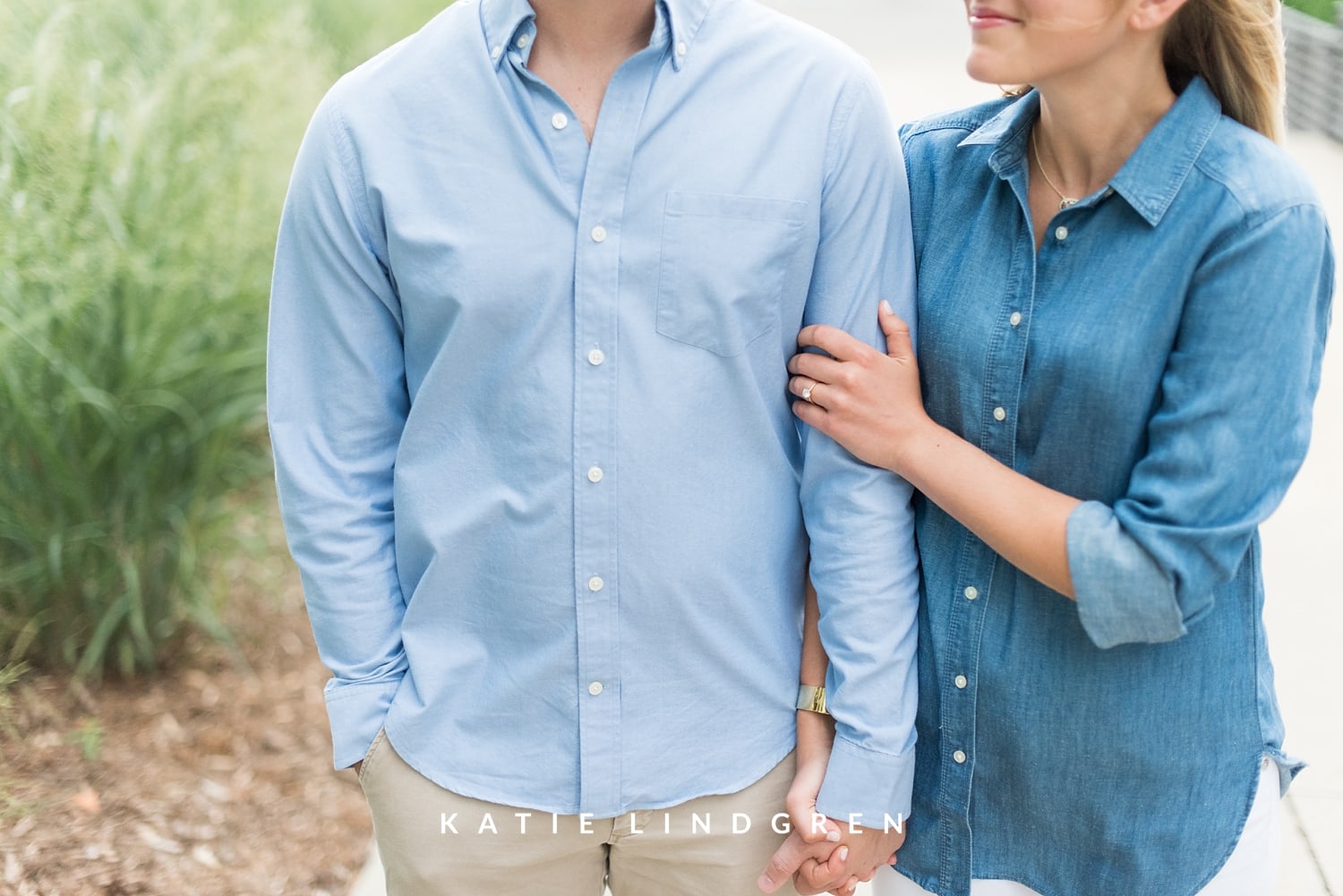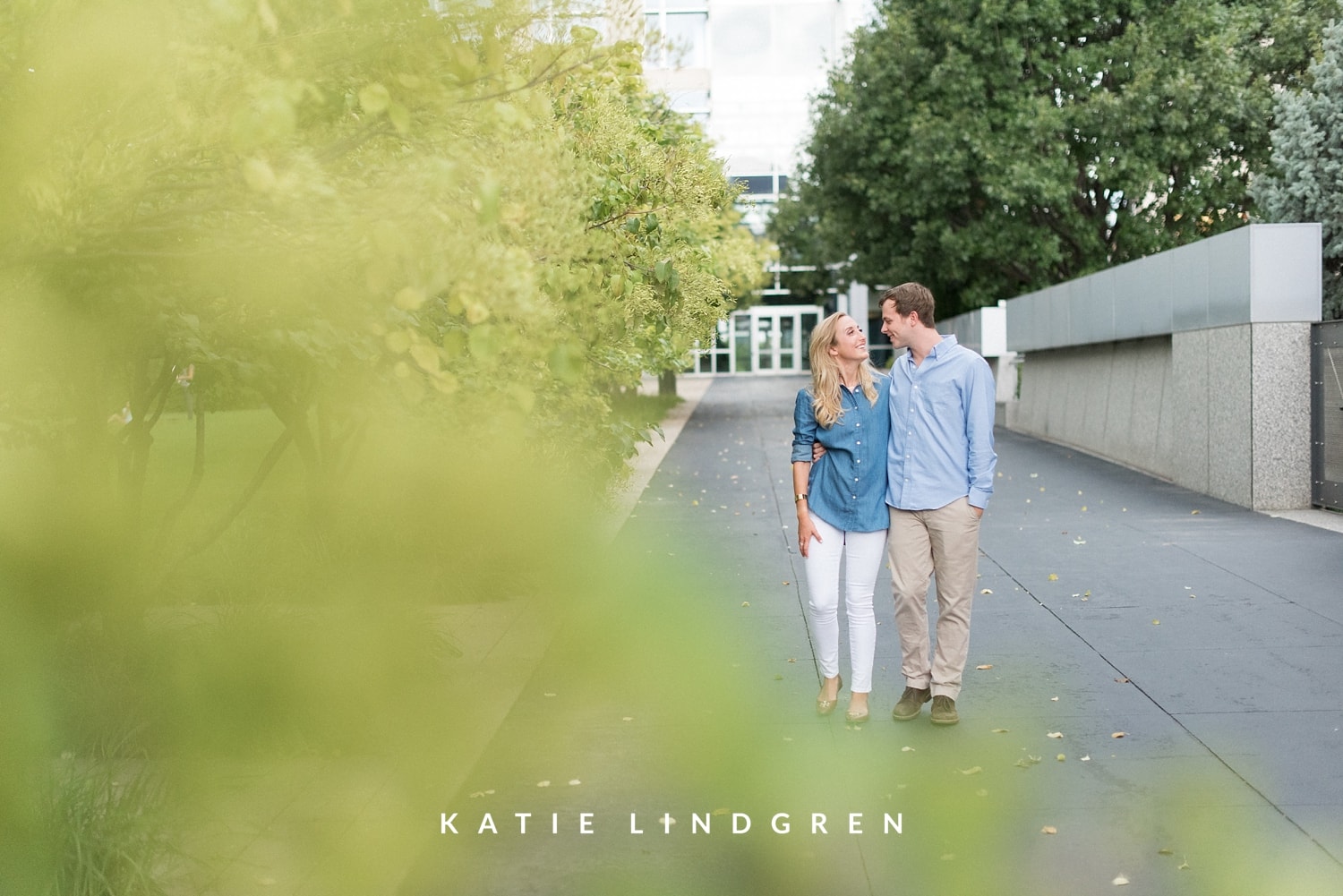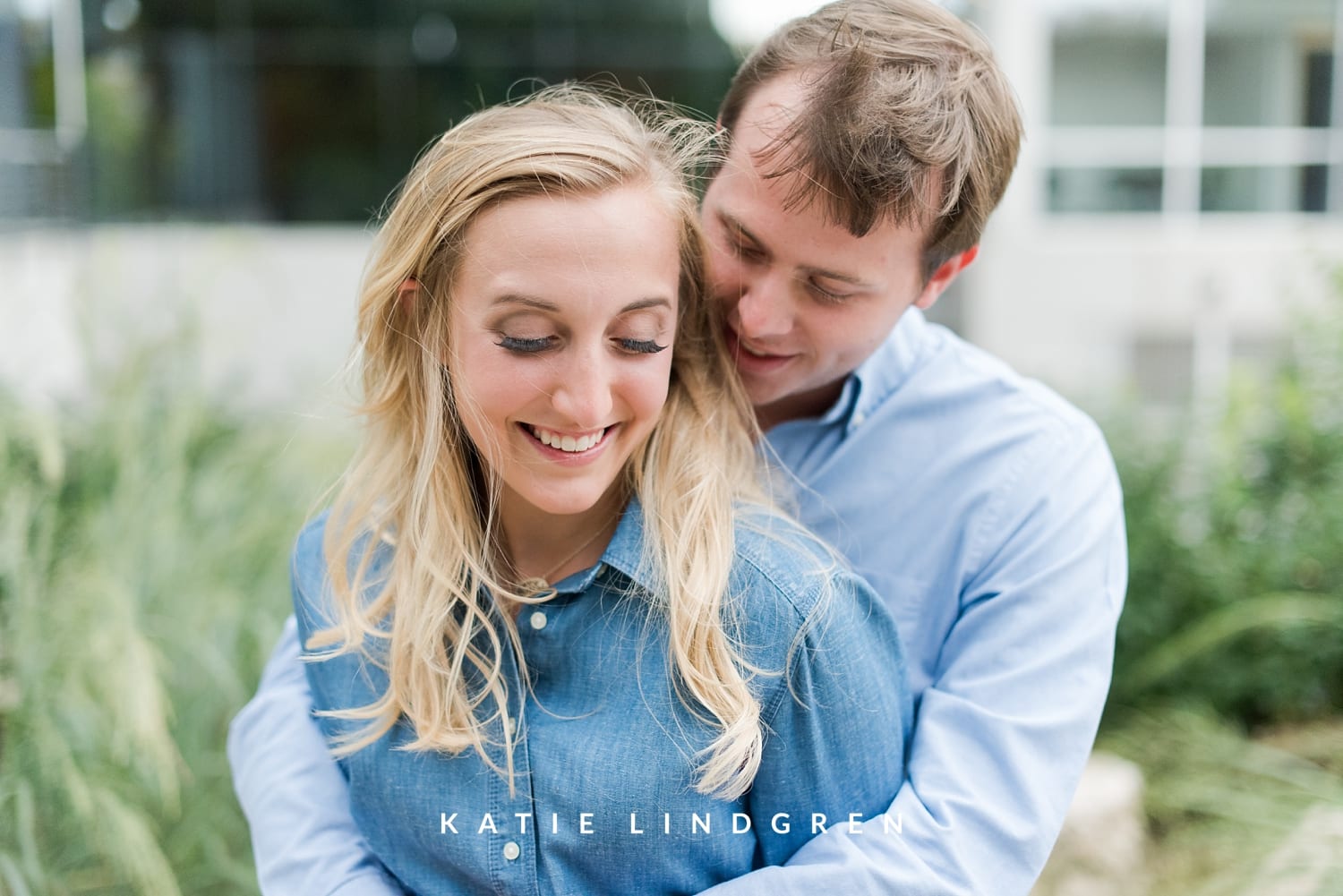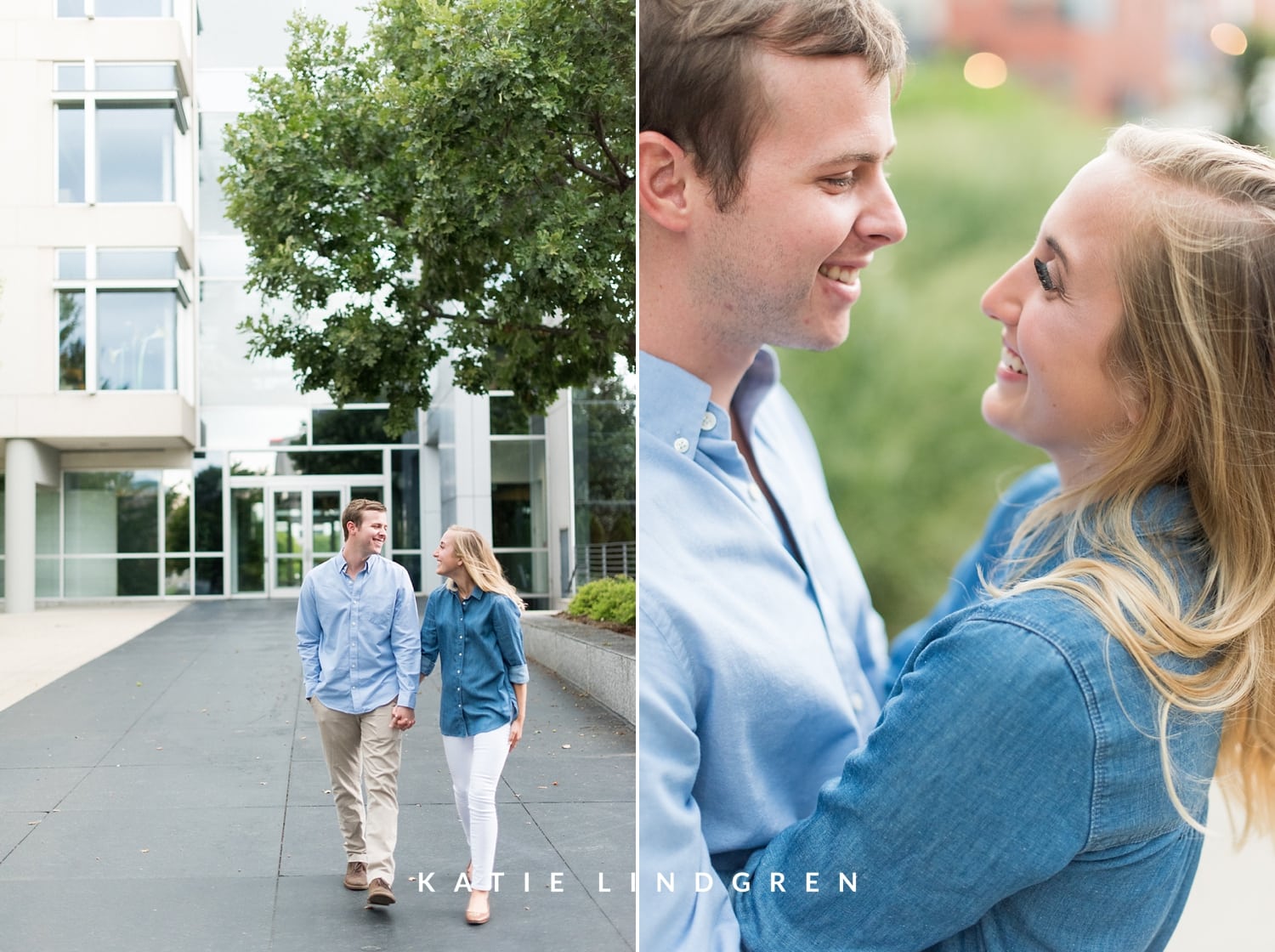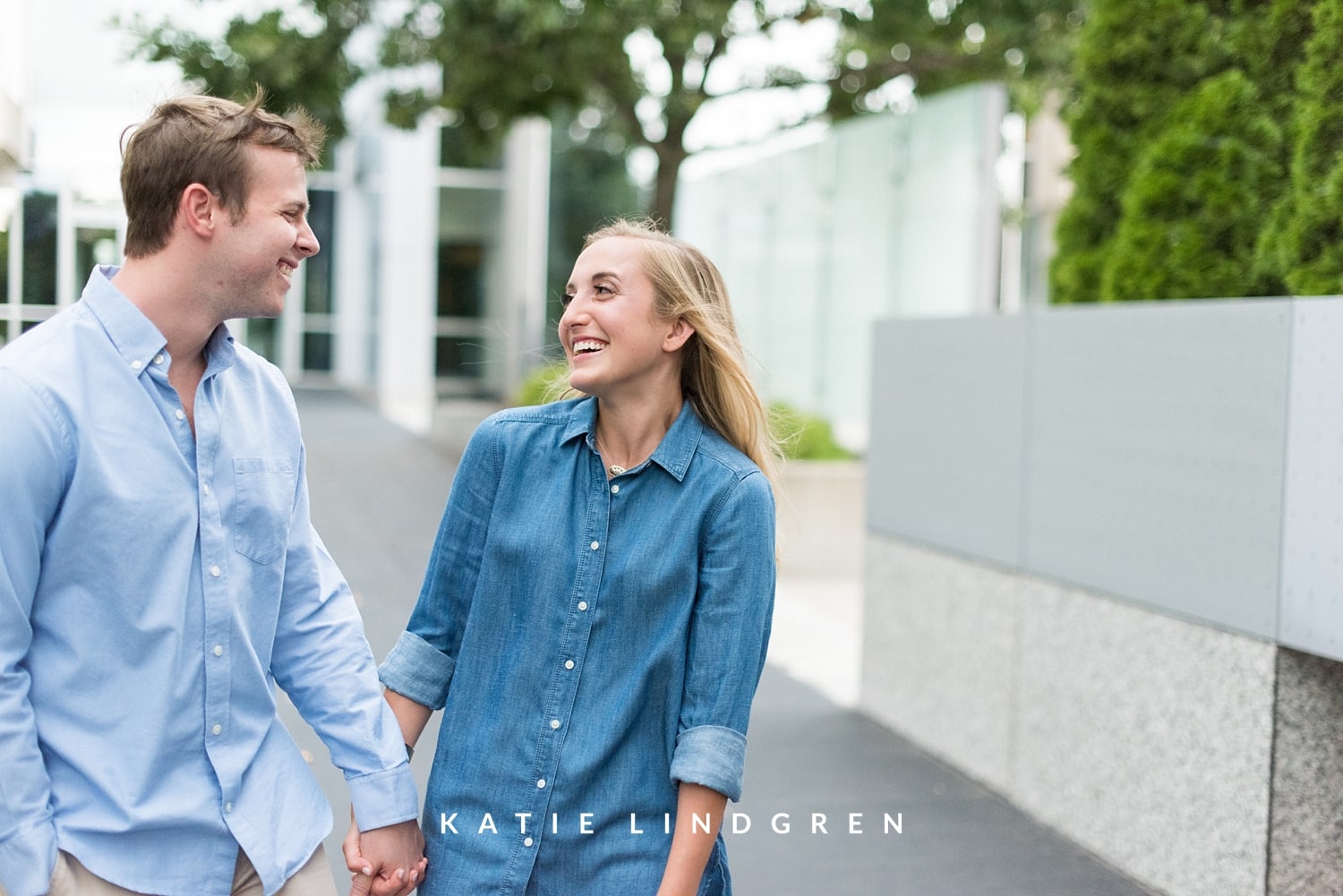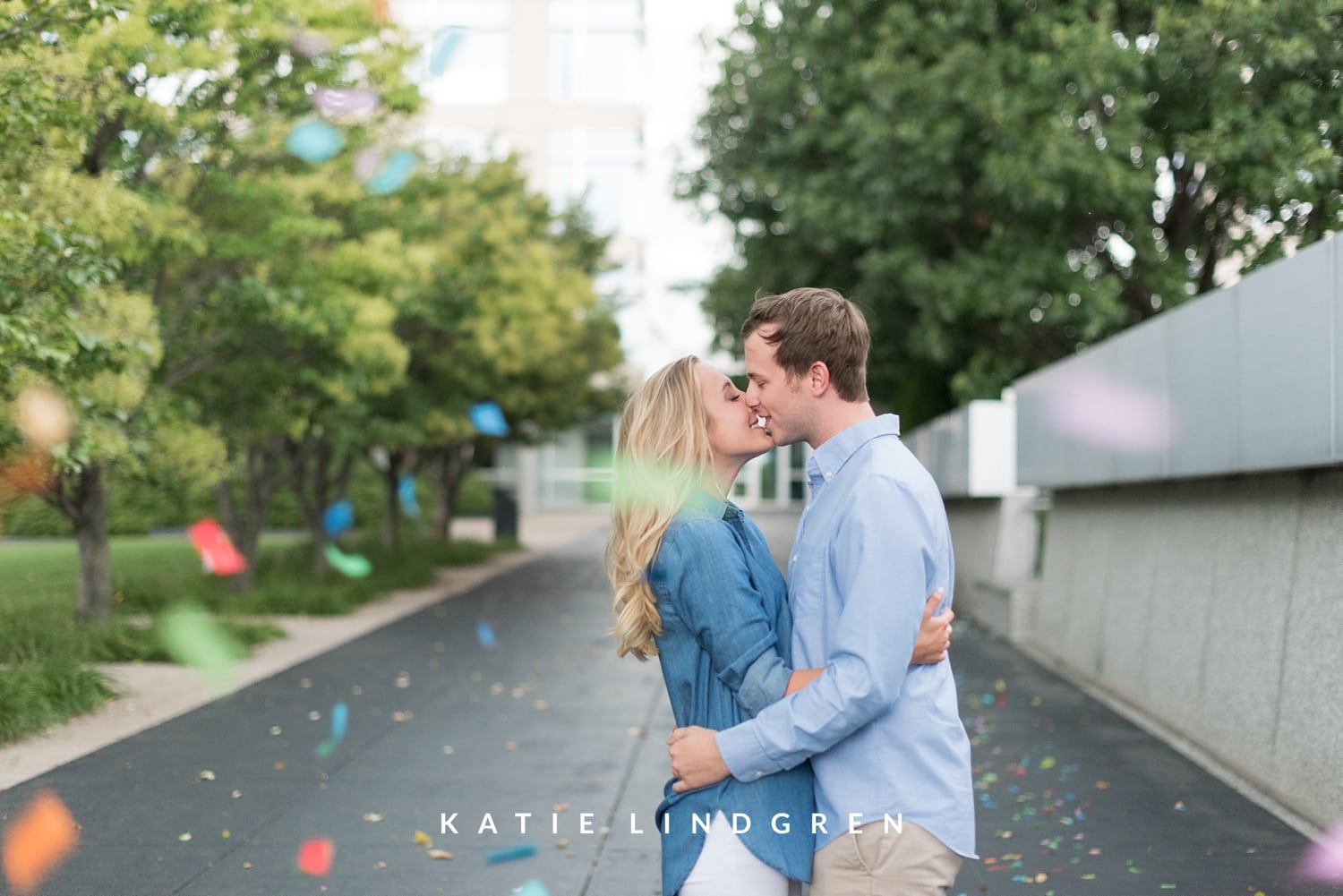 And then it starting POURING.