From the moment I met Megan and Tristan I was instantly excited for their wedding day to arrive. Their engagement photos are some of my absolute favorites and I could not get over how seamlessly they fit together and were so candid with one another.
I am pretty sure I had a smile splashed across my face for the entirety of Megan and Tristan's wedding day. These two have such incredible personalities, amazing smiles, and are full of laughter. I loved how they overflowed with joy! Out of all of the couples that I have had the privilege of photographing, Megan and Tristan have been the most natural in front of the camera. They completely forgot that I was there and were absolutely content with being with one another.
Their ceremony was held in the Chapel of Lutheran Church of Hope and after a fun detour for photos, we arrived at the Sheraton West Des Moines to celebrate at this newly married couple. One of my favorite things on a wedding day is seeing how all of the friends and family surround the couple with love and support. Megan and Tristan's family could not have been more lovely. I left the reception with a full heart (and a cupcake 😉 ) so excited to share their story. Enjoy!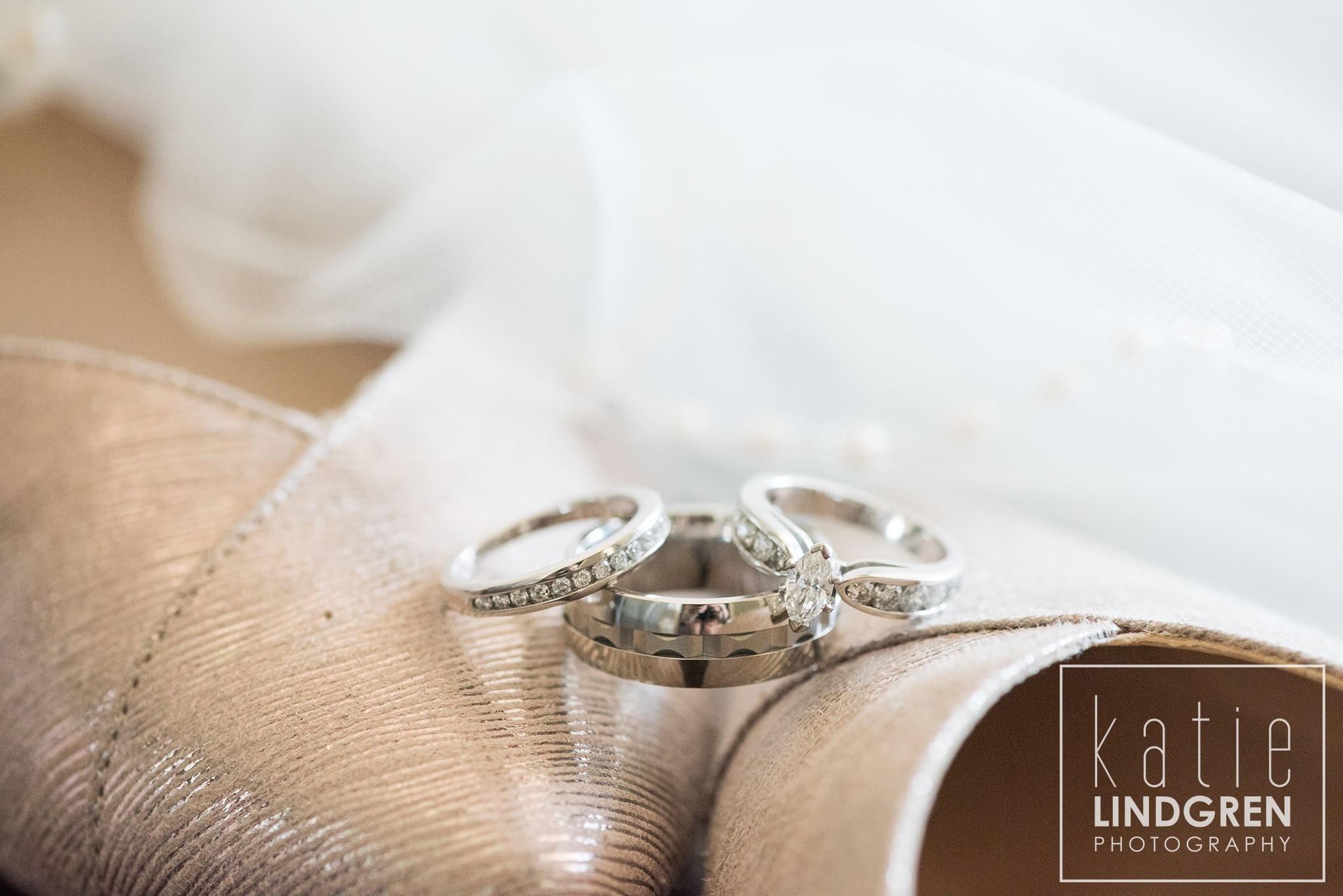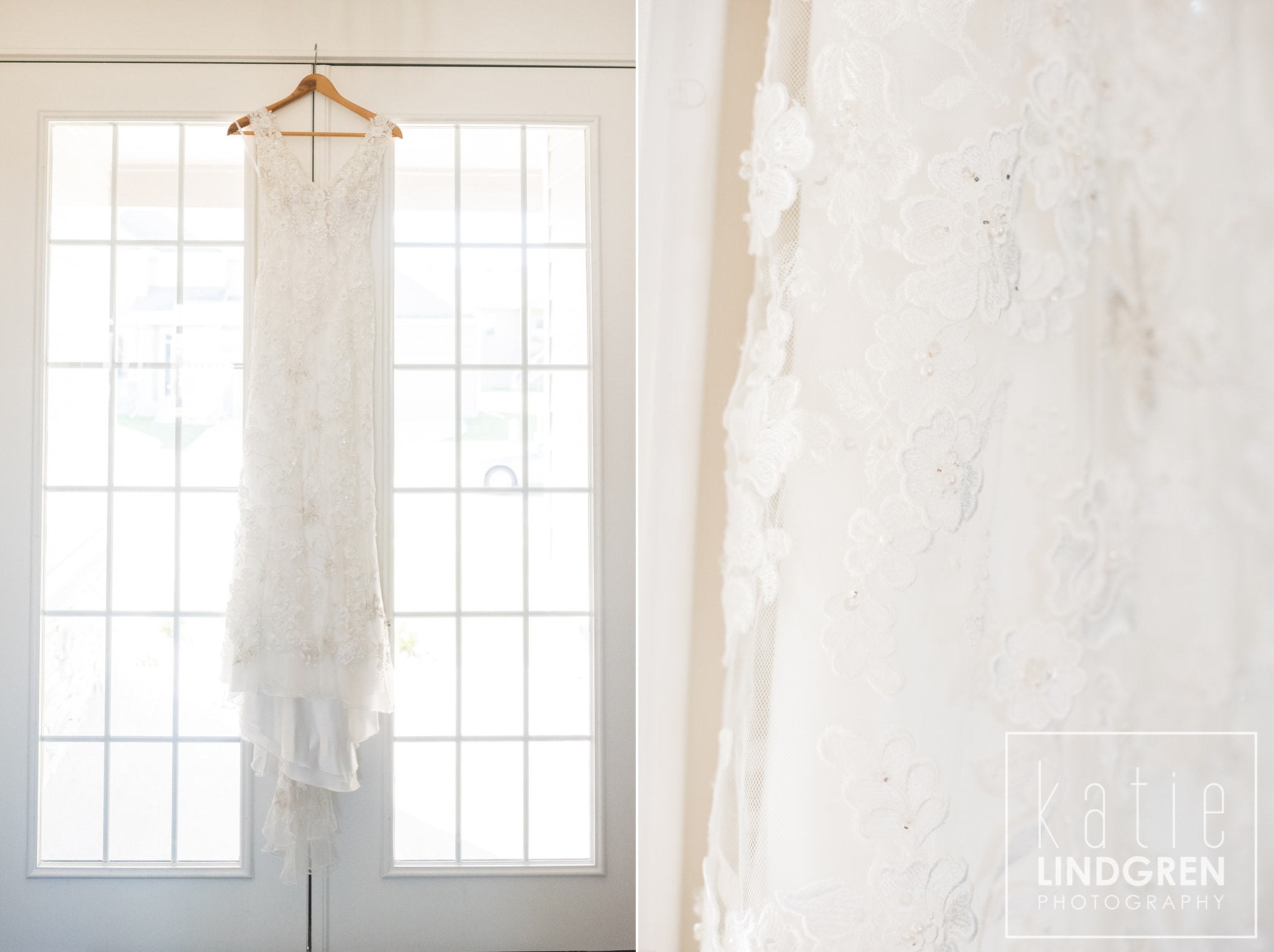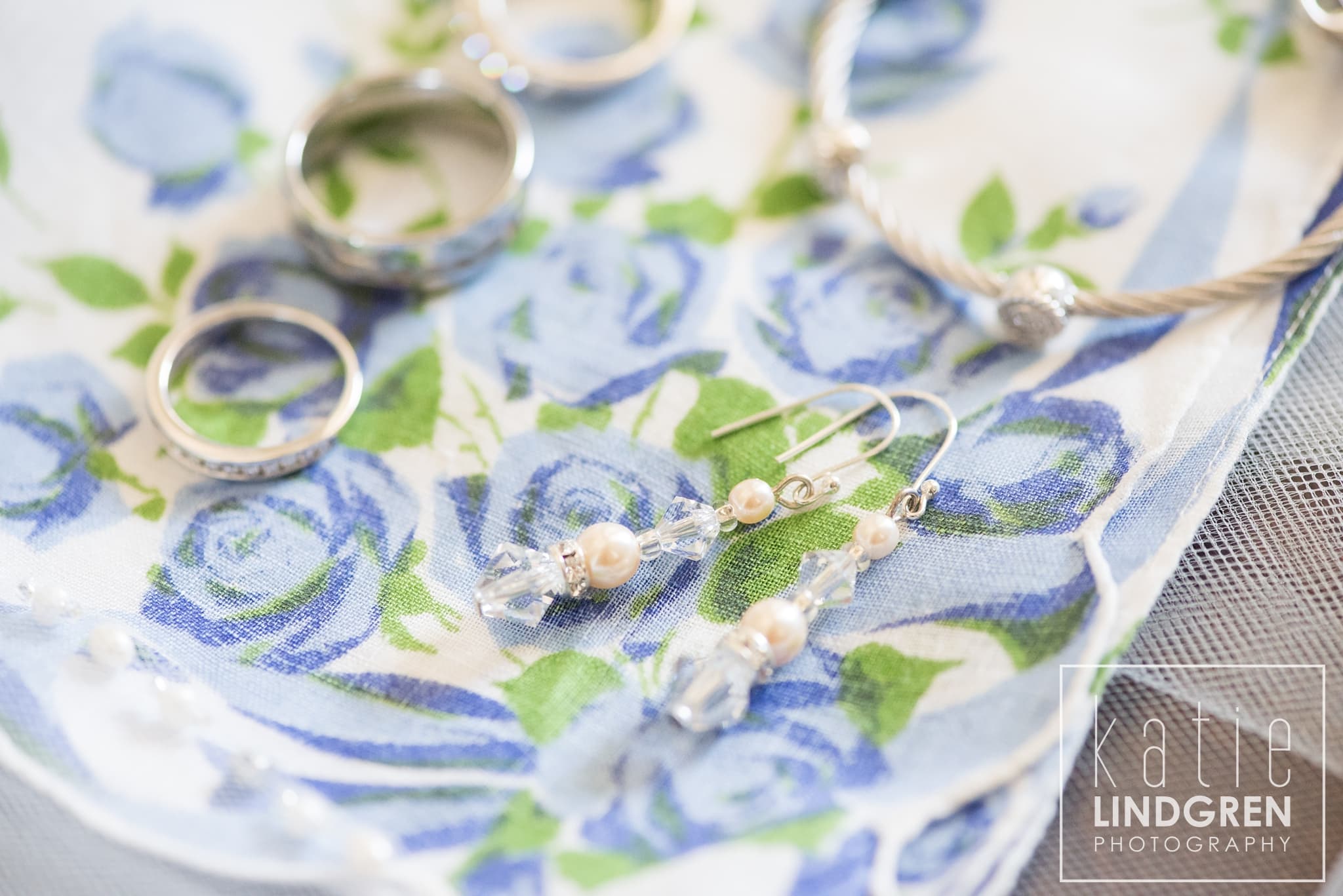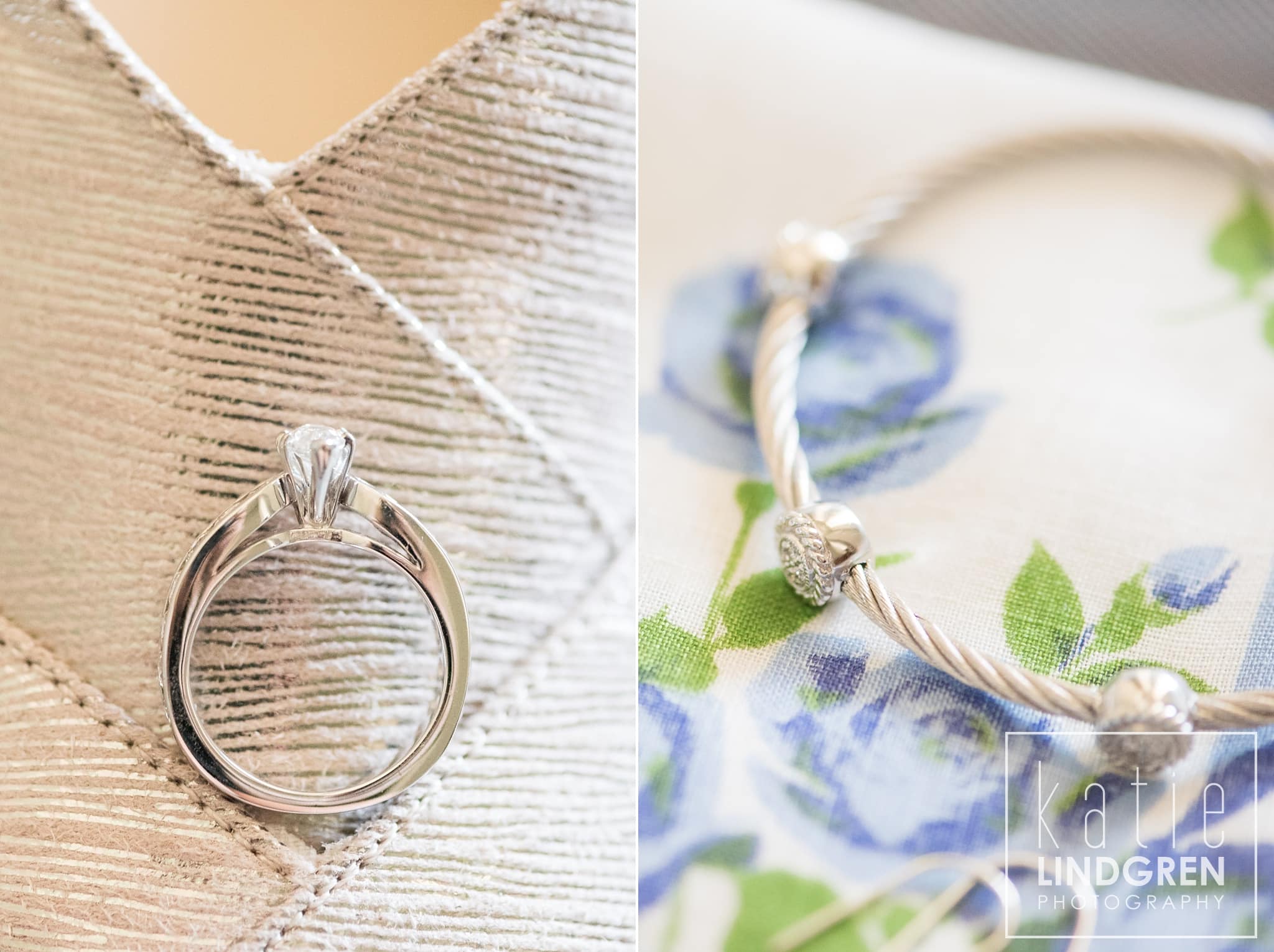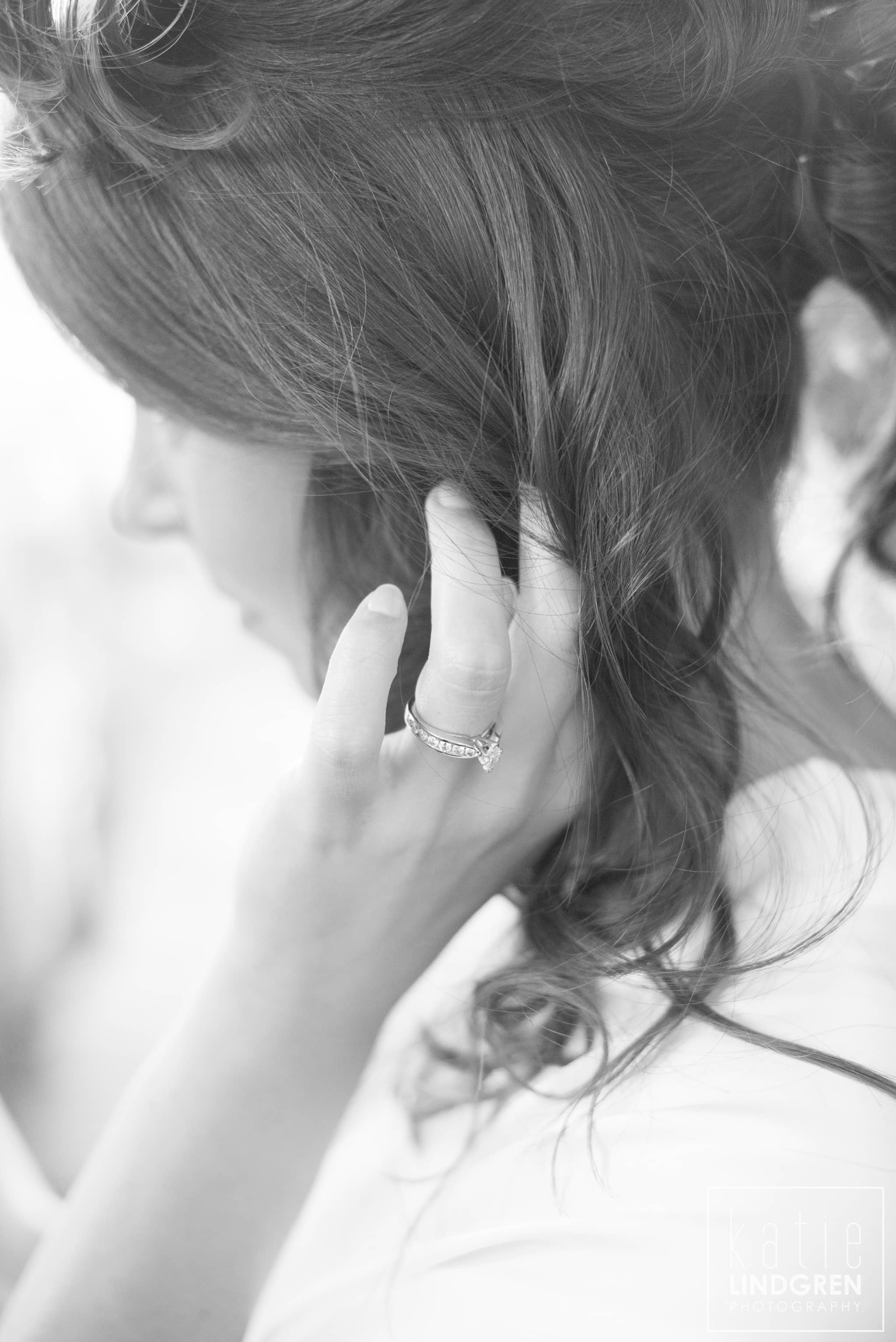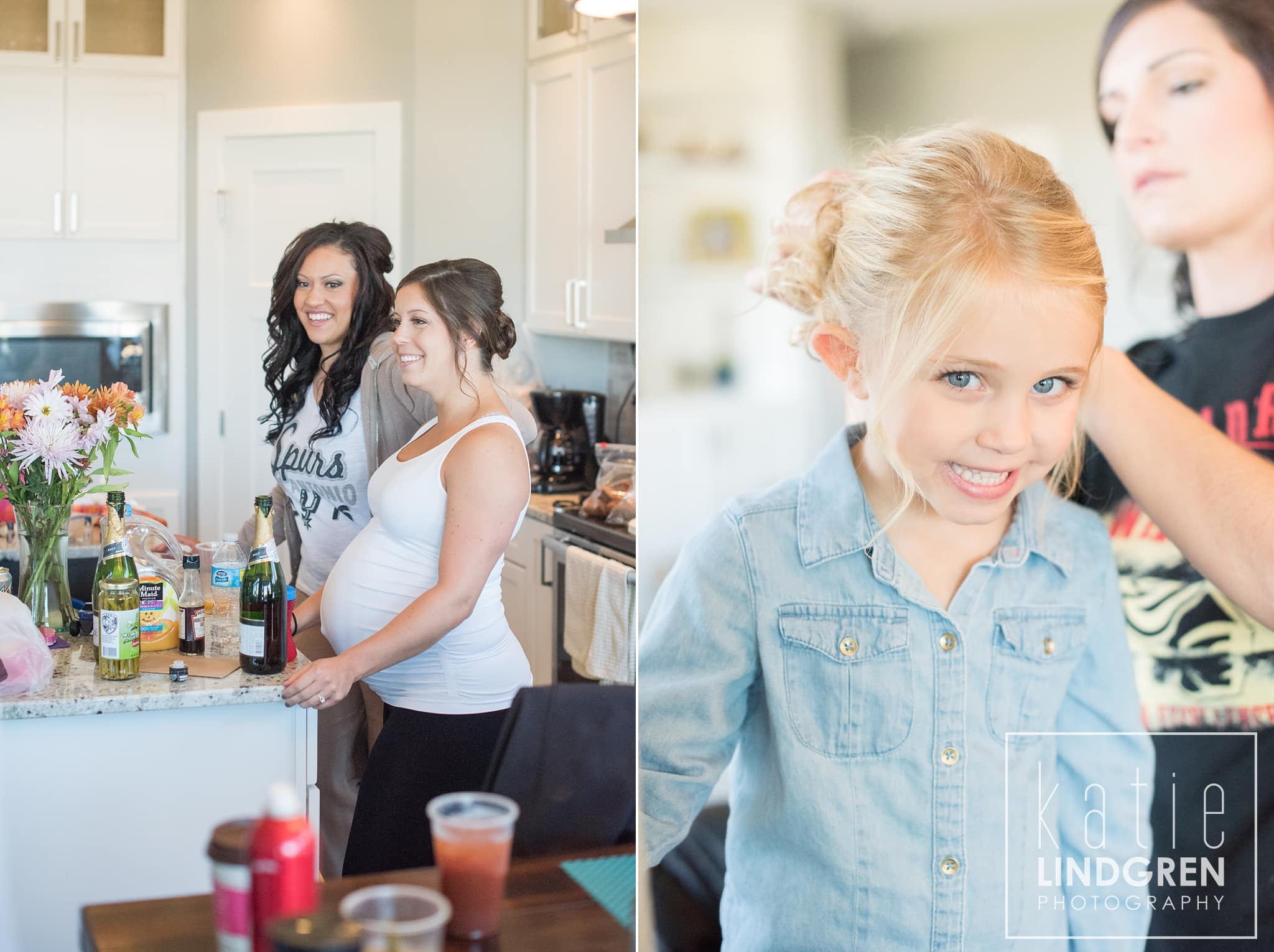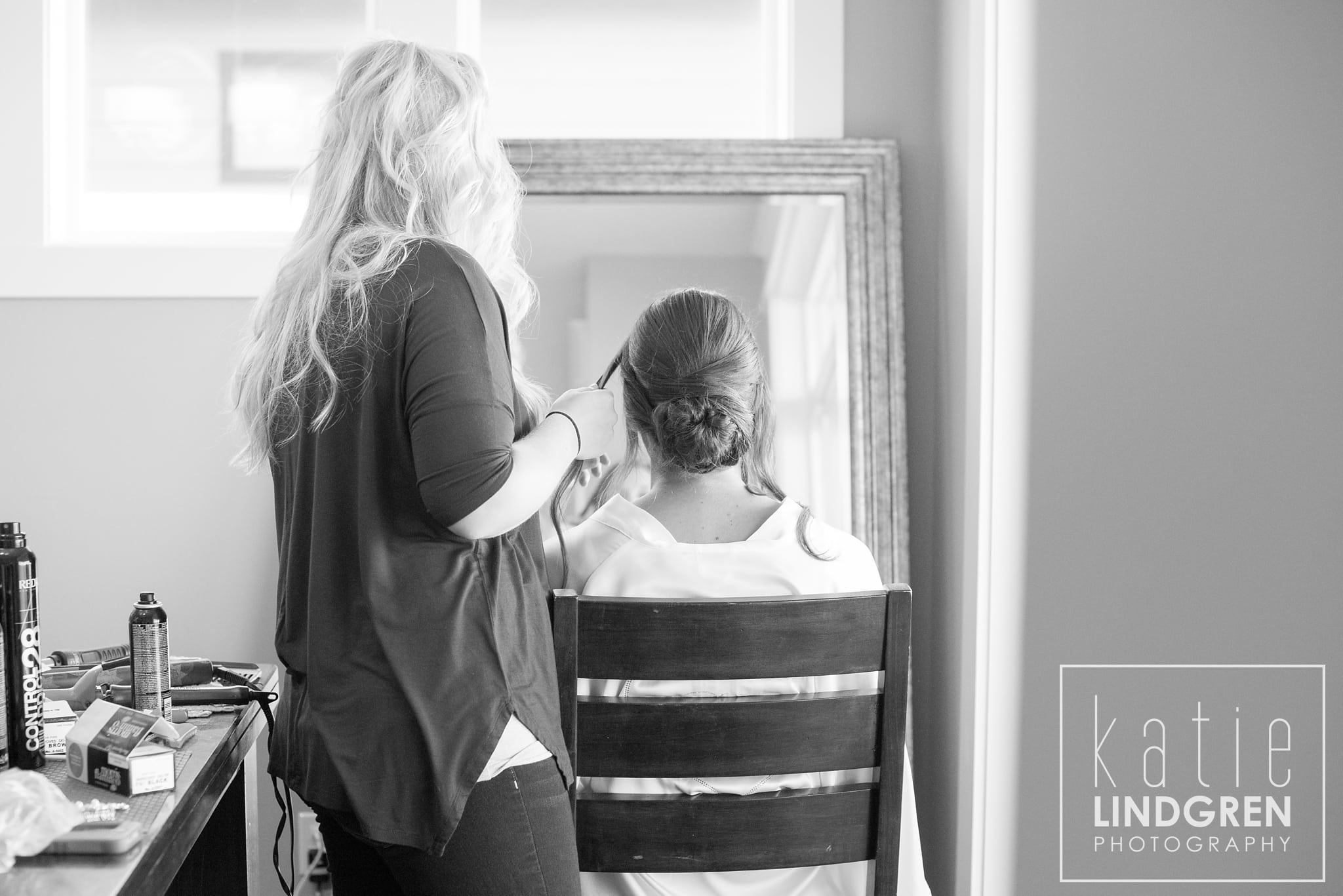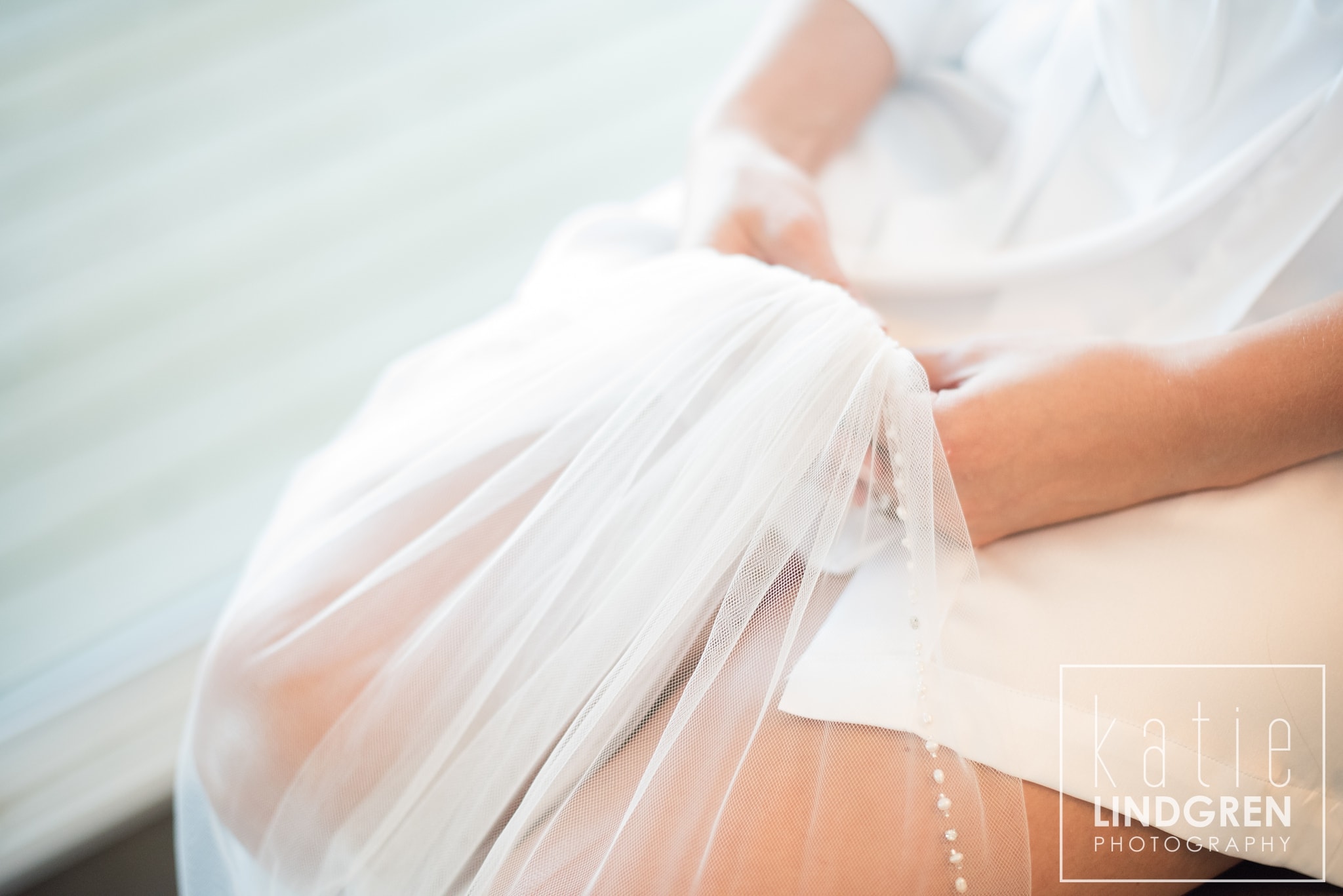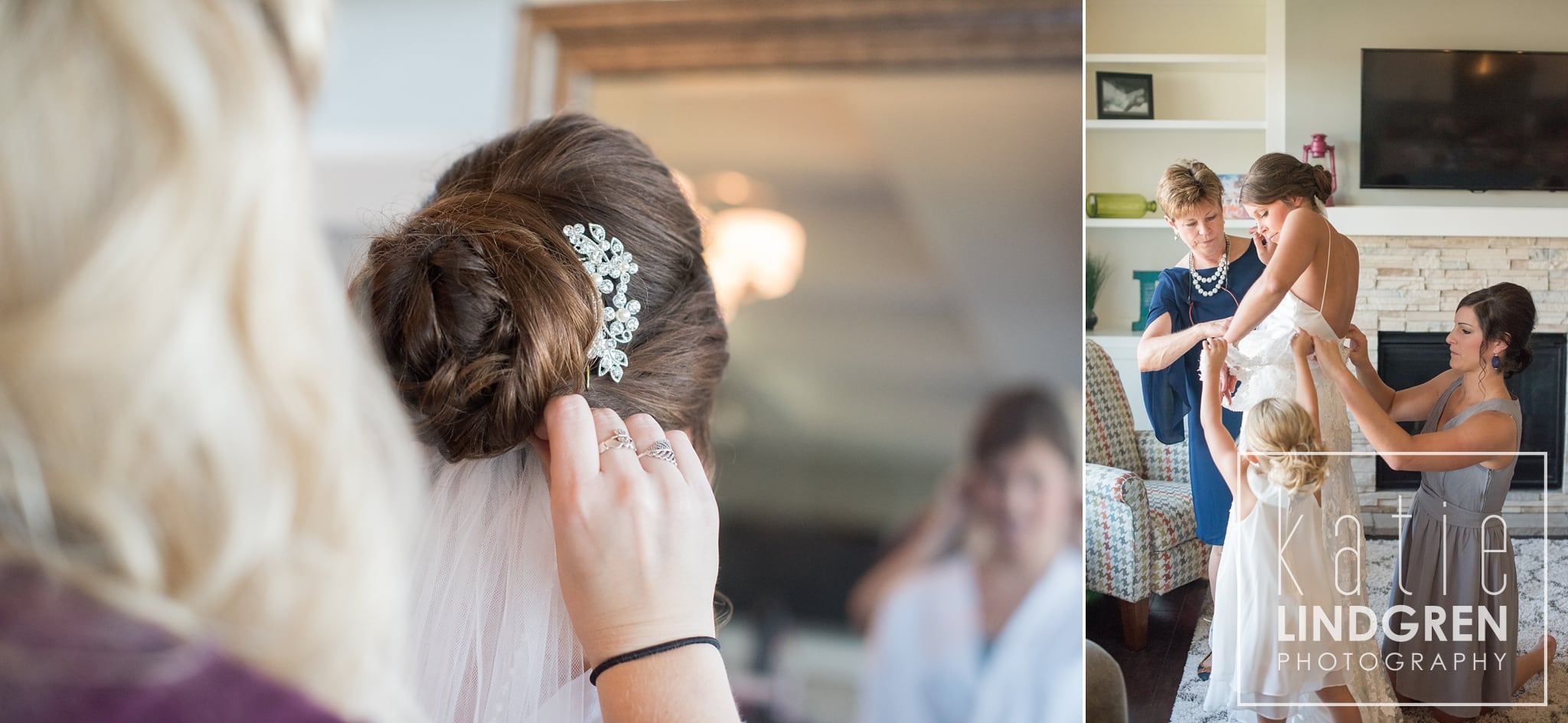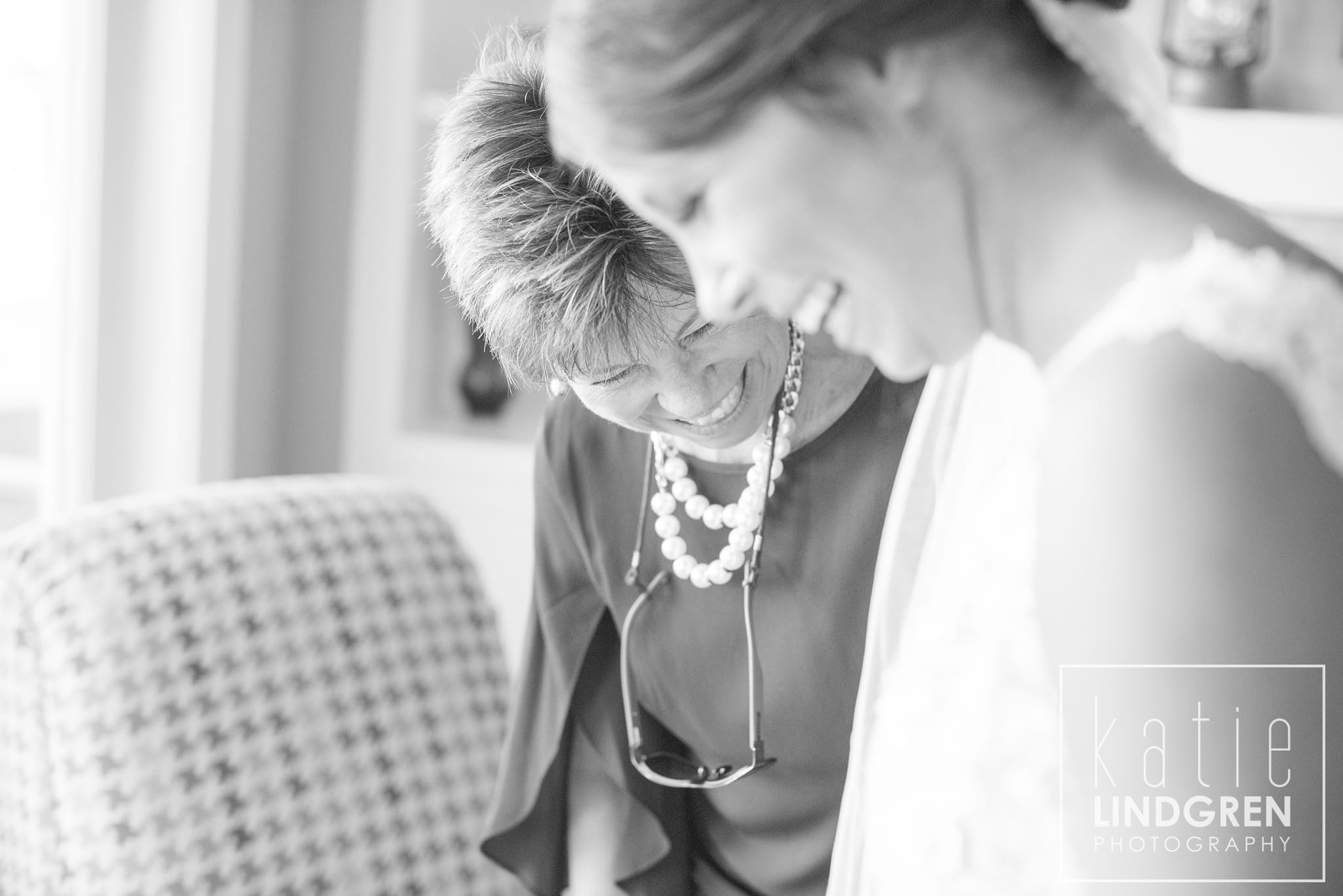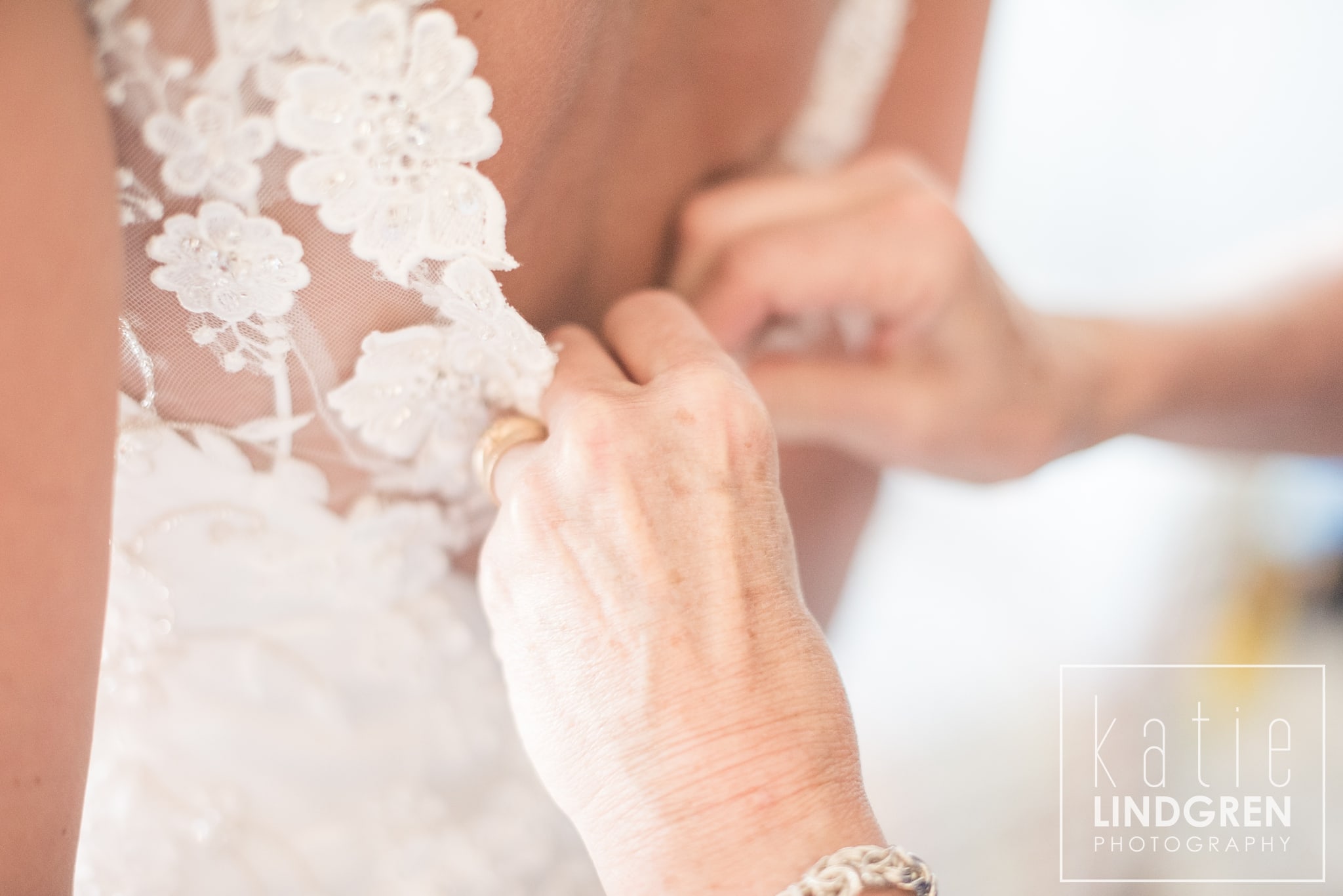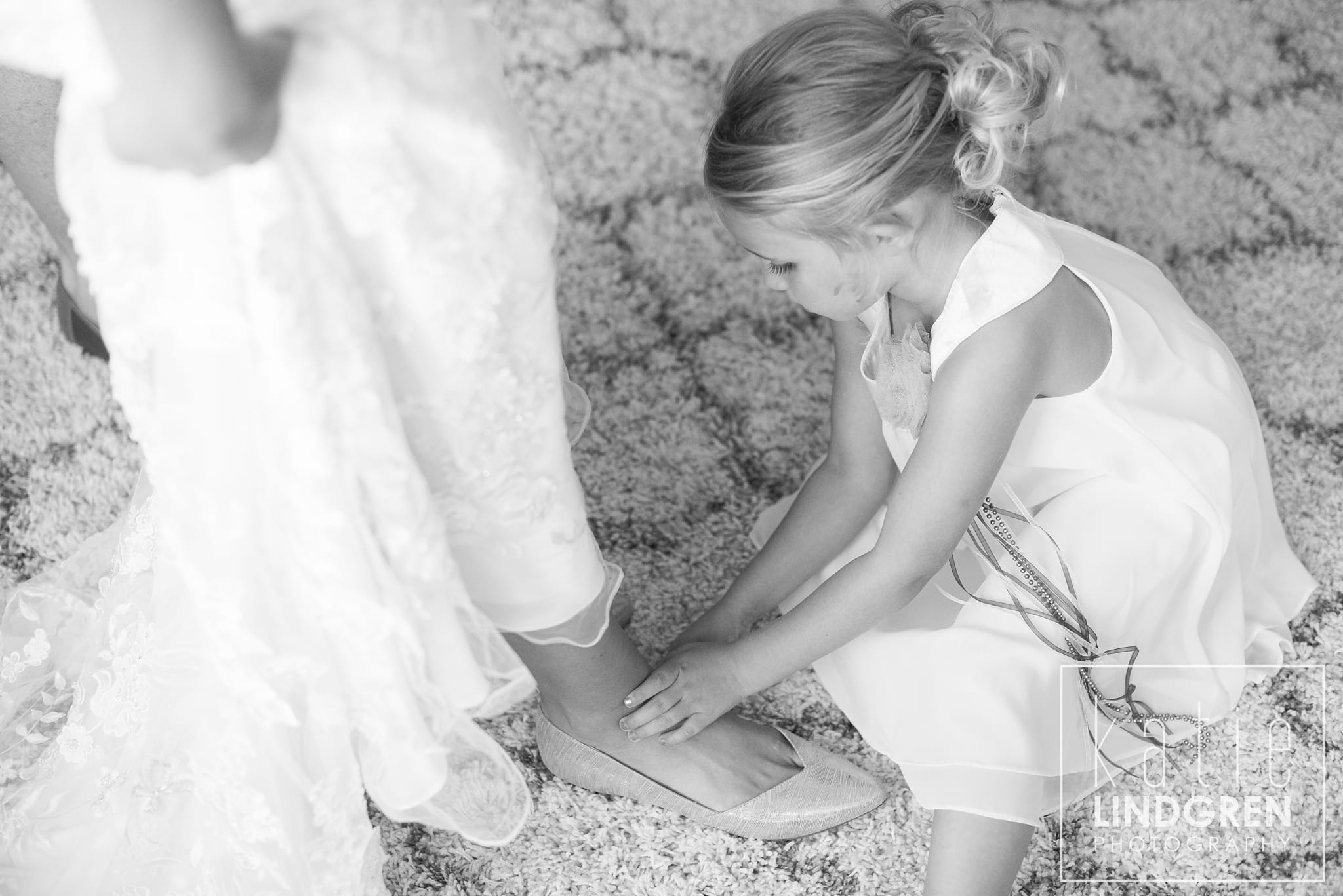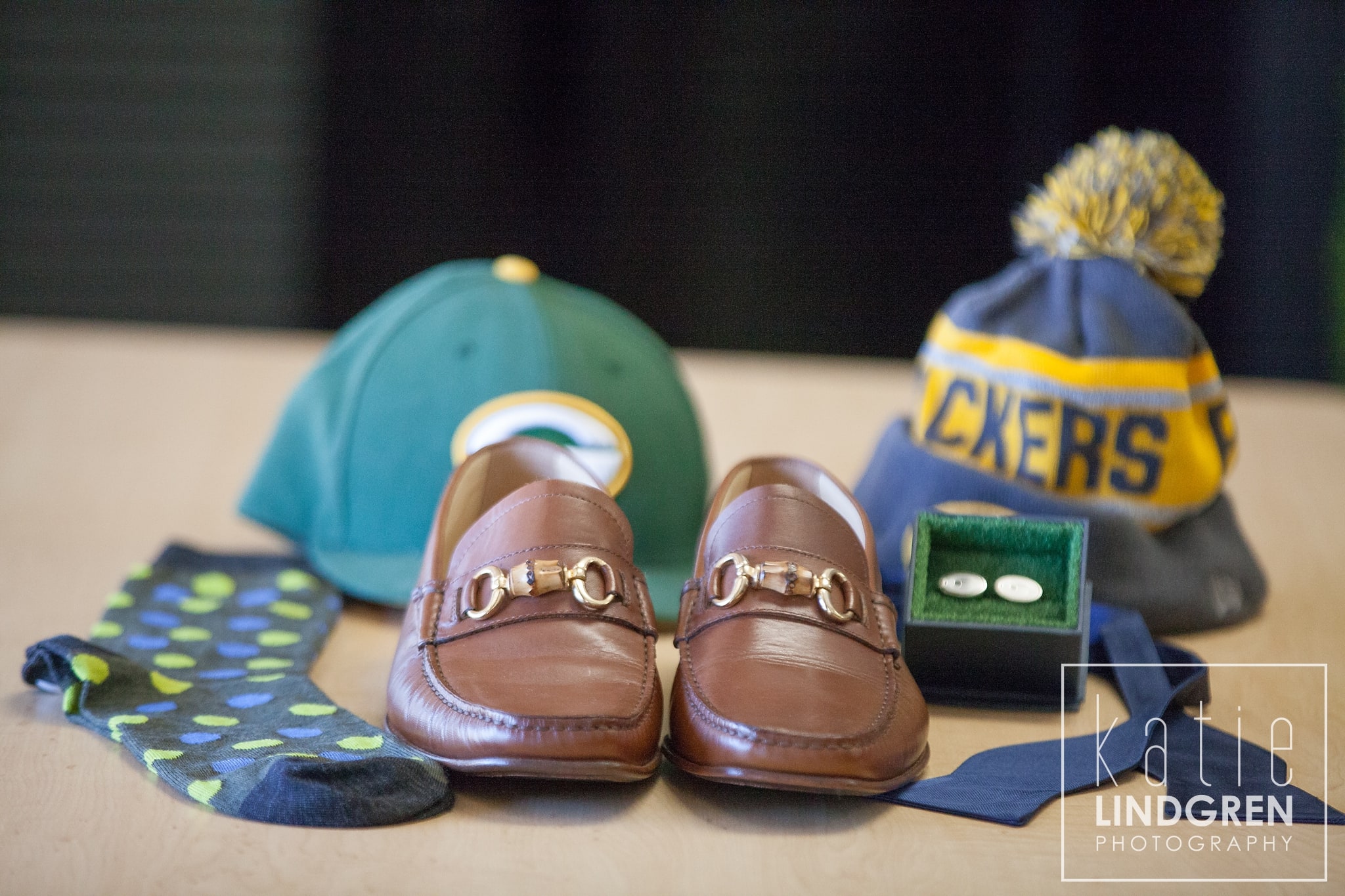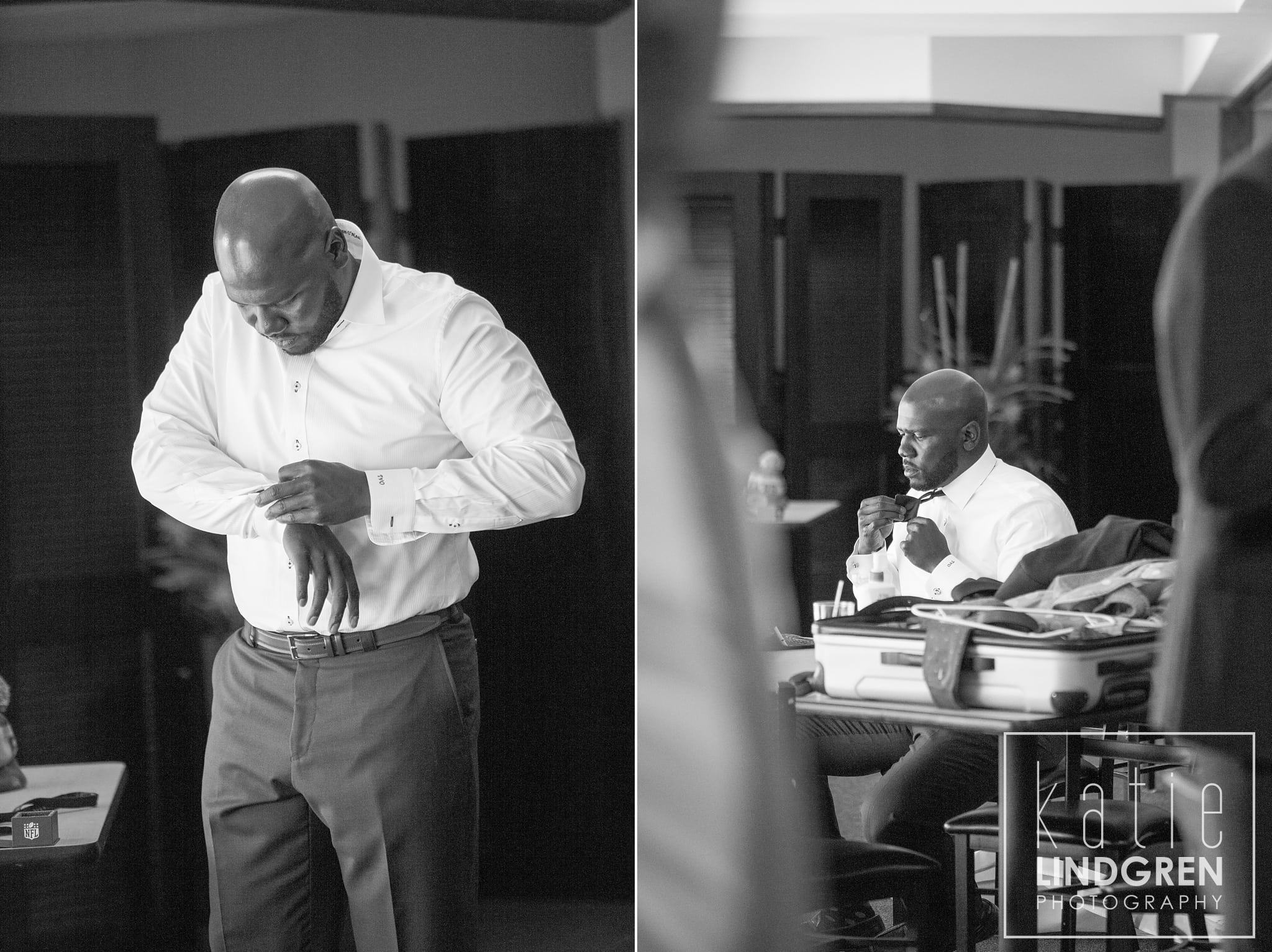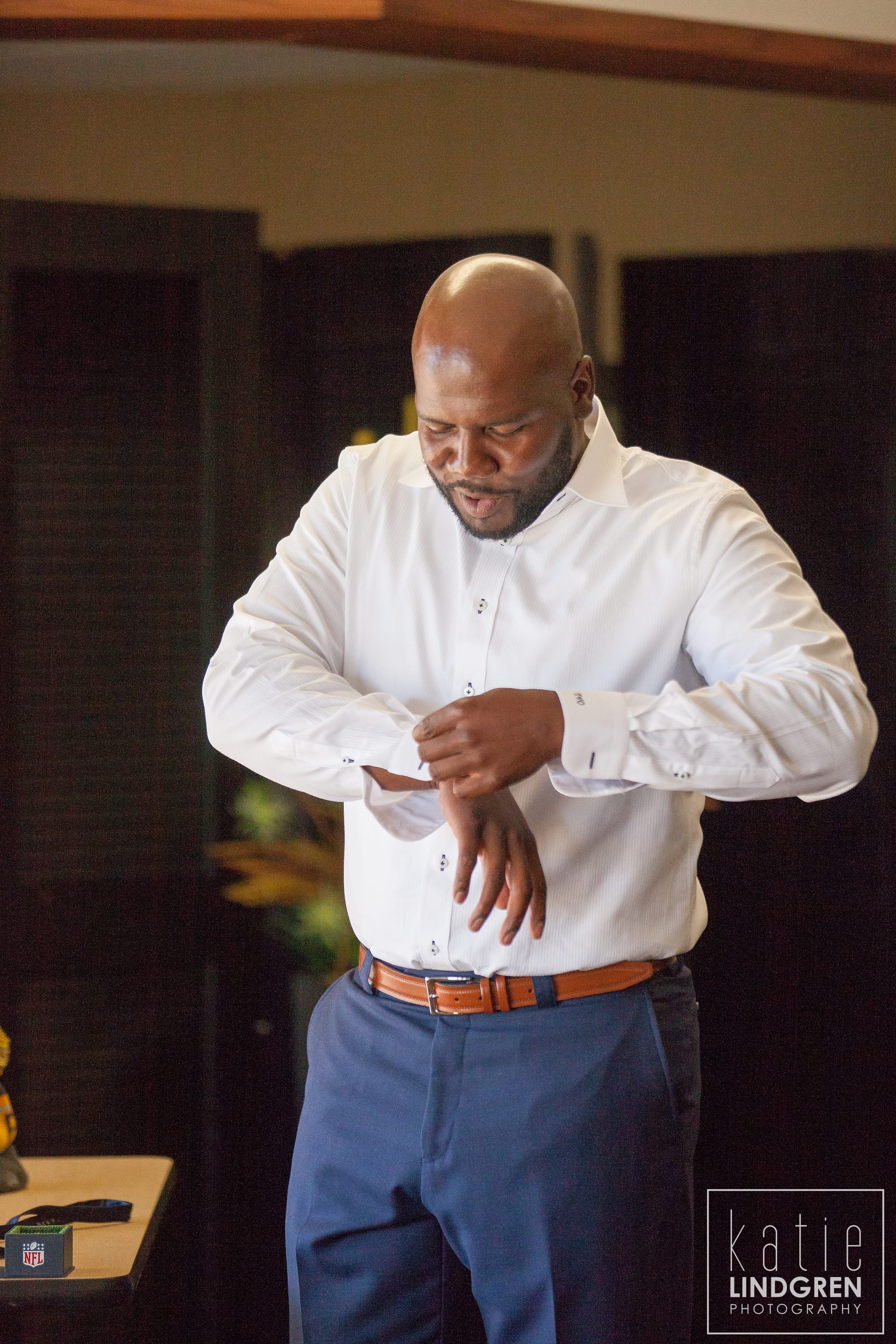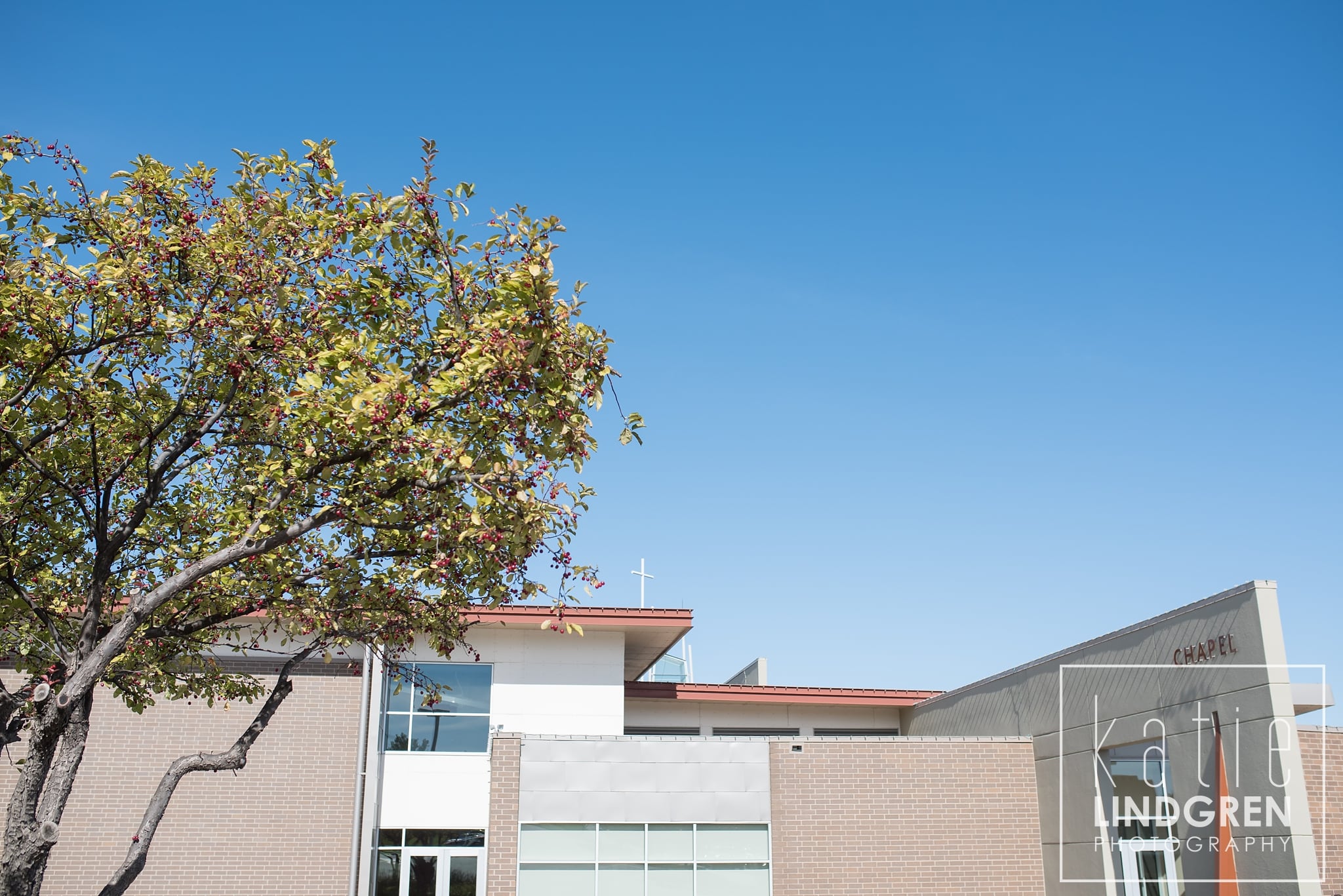 One of my favorite first looks ever!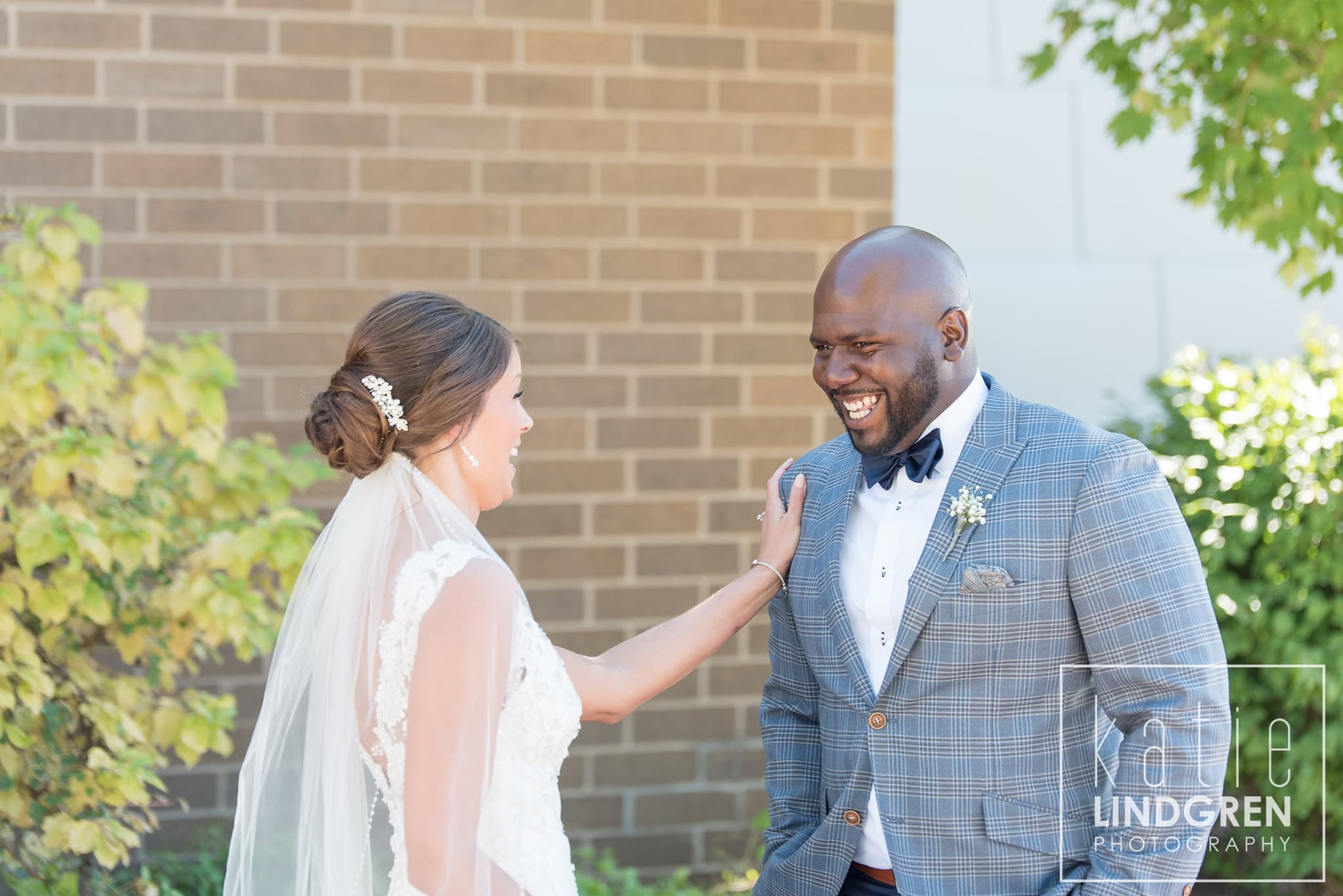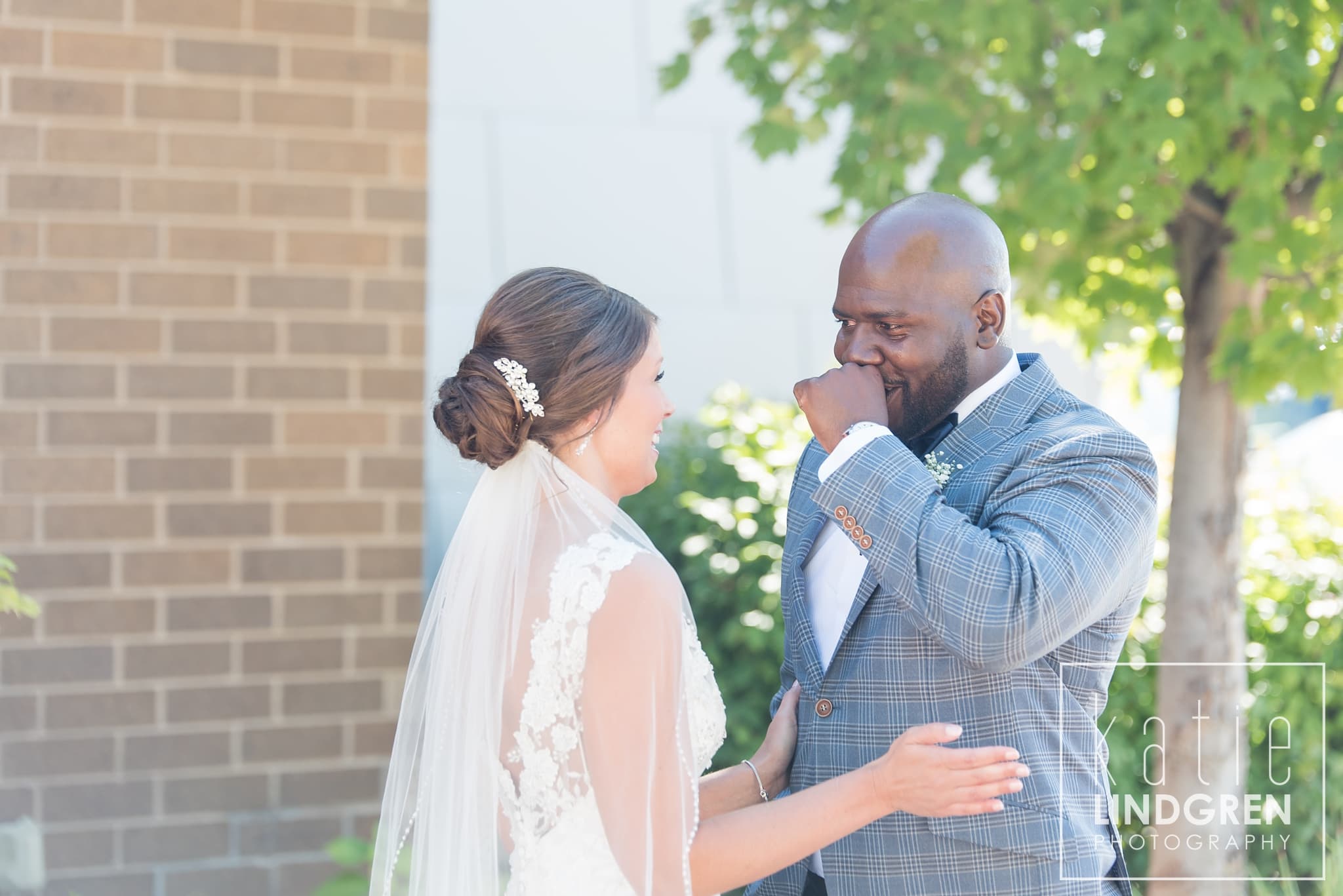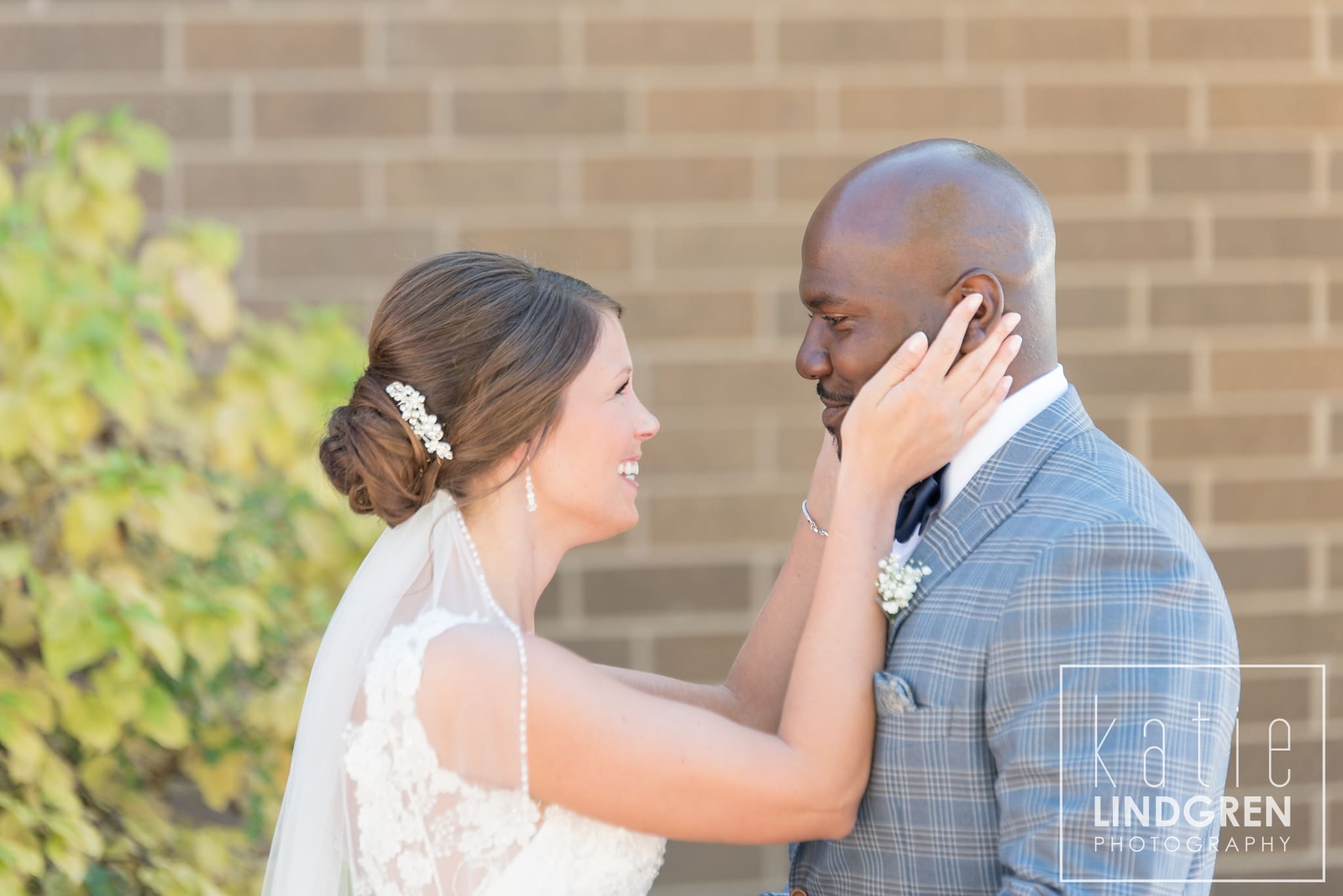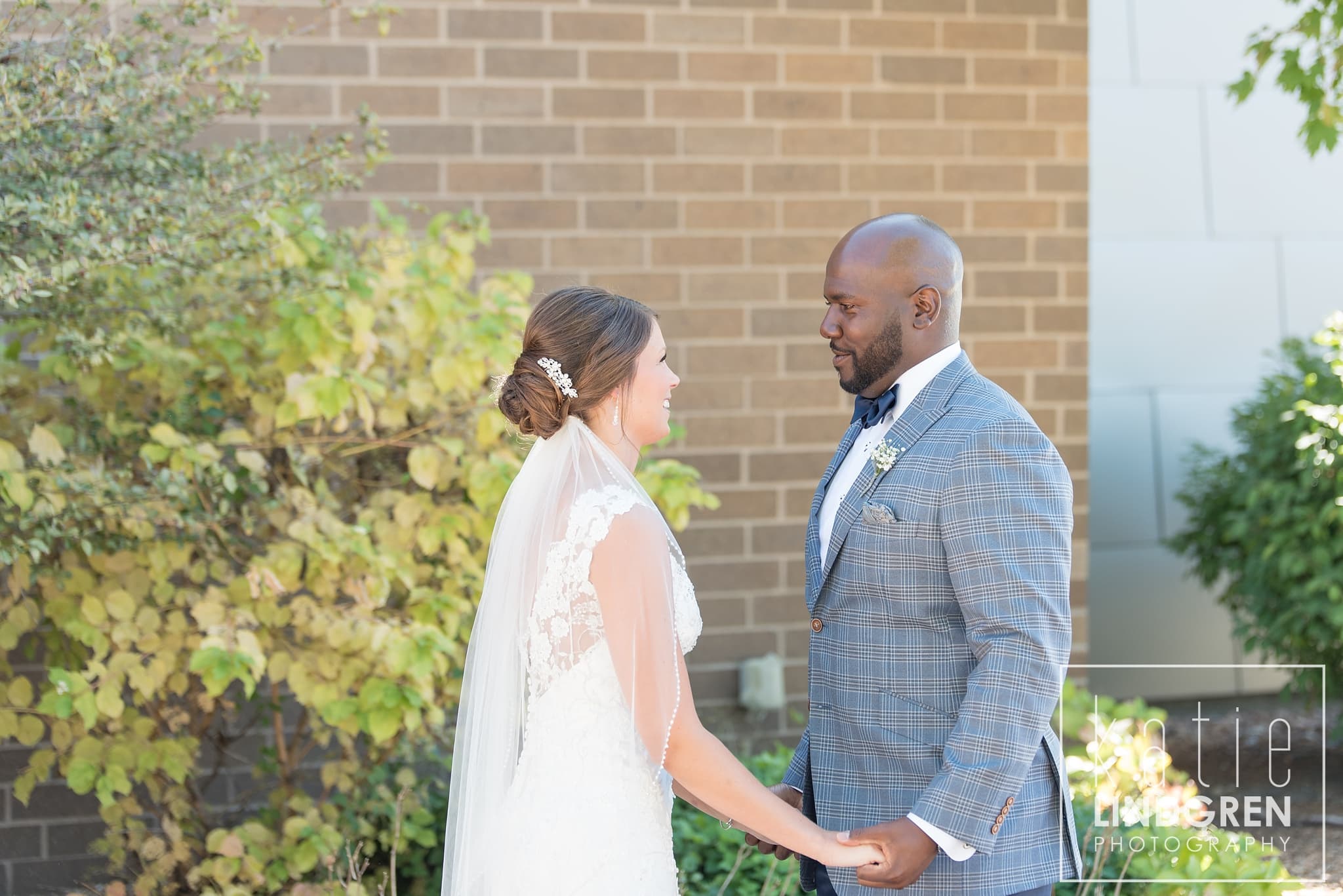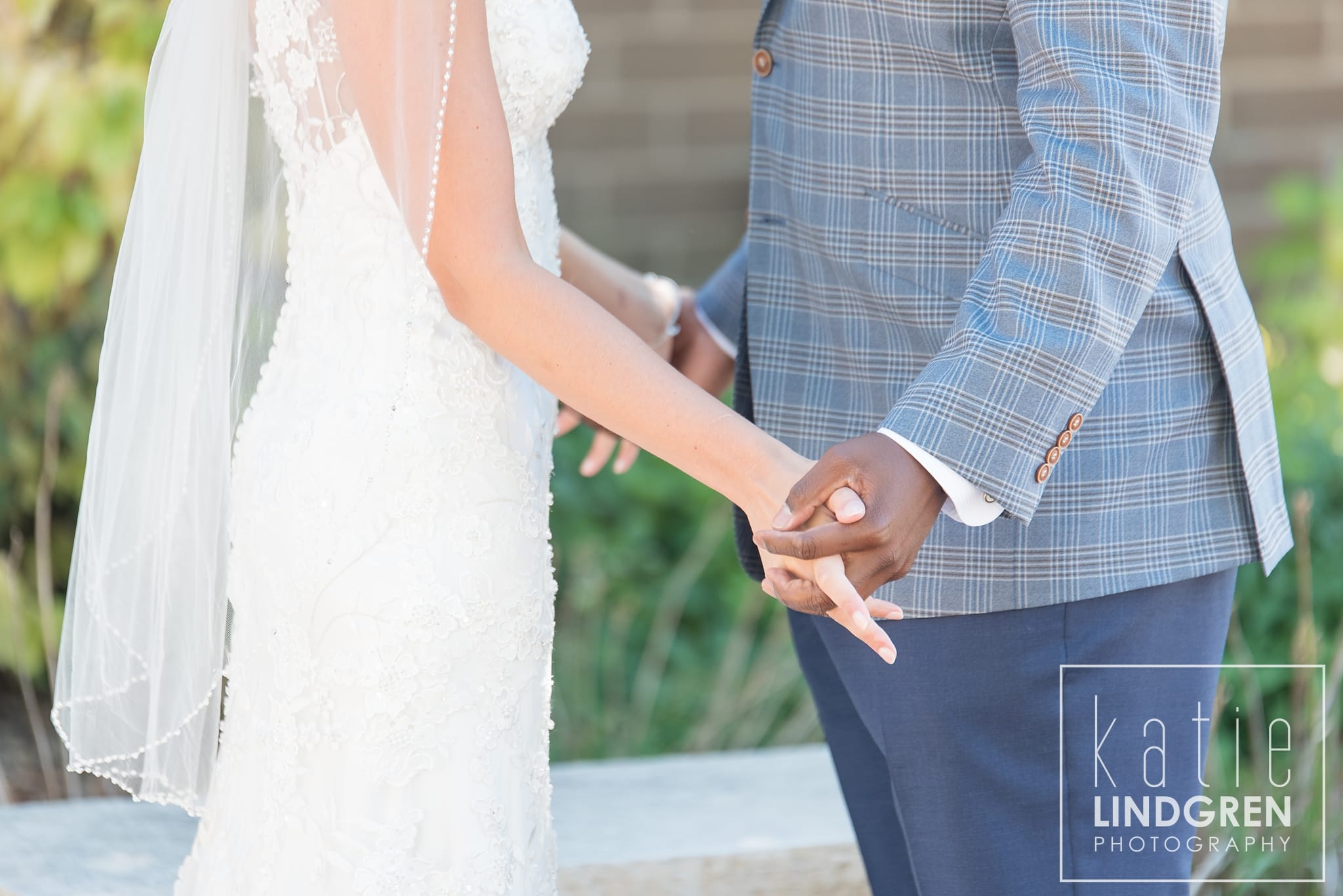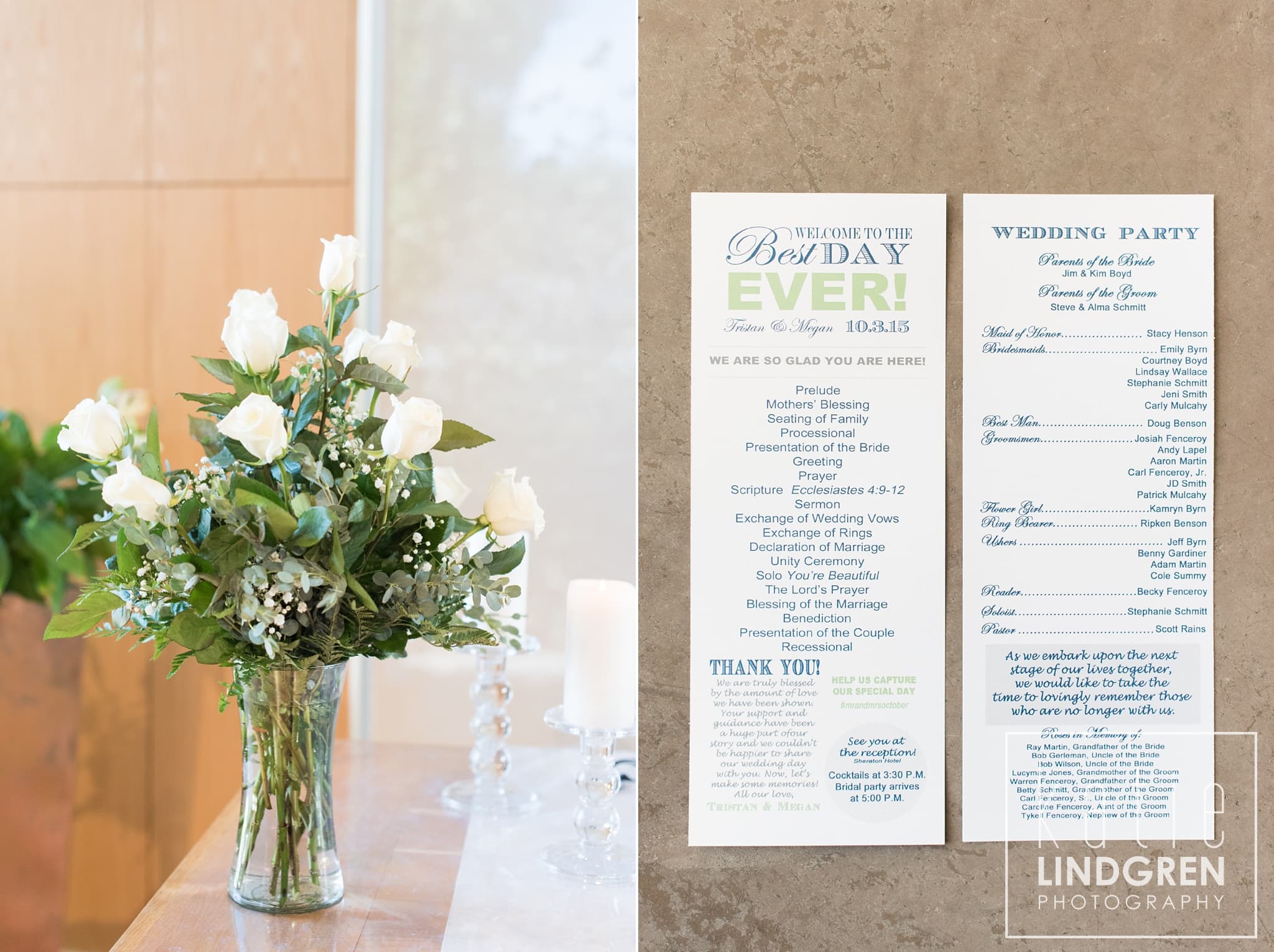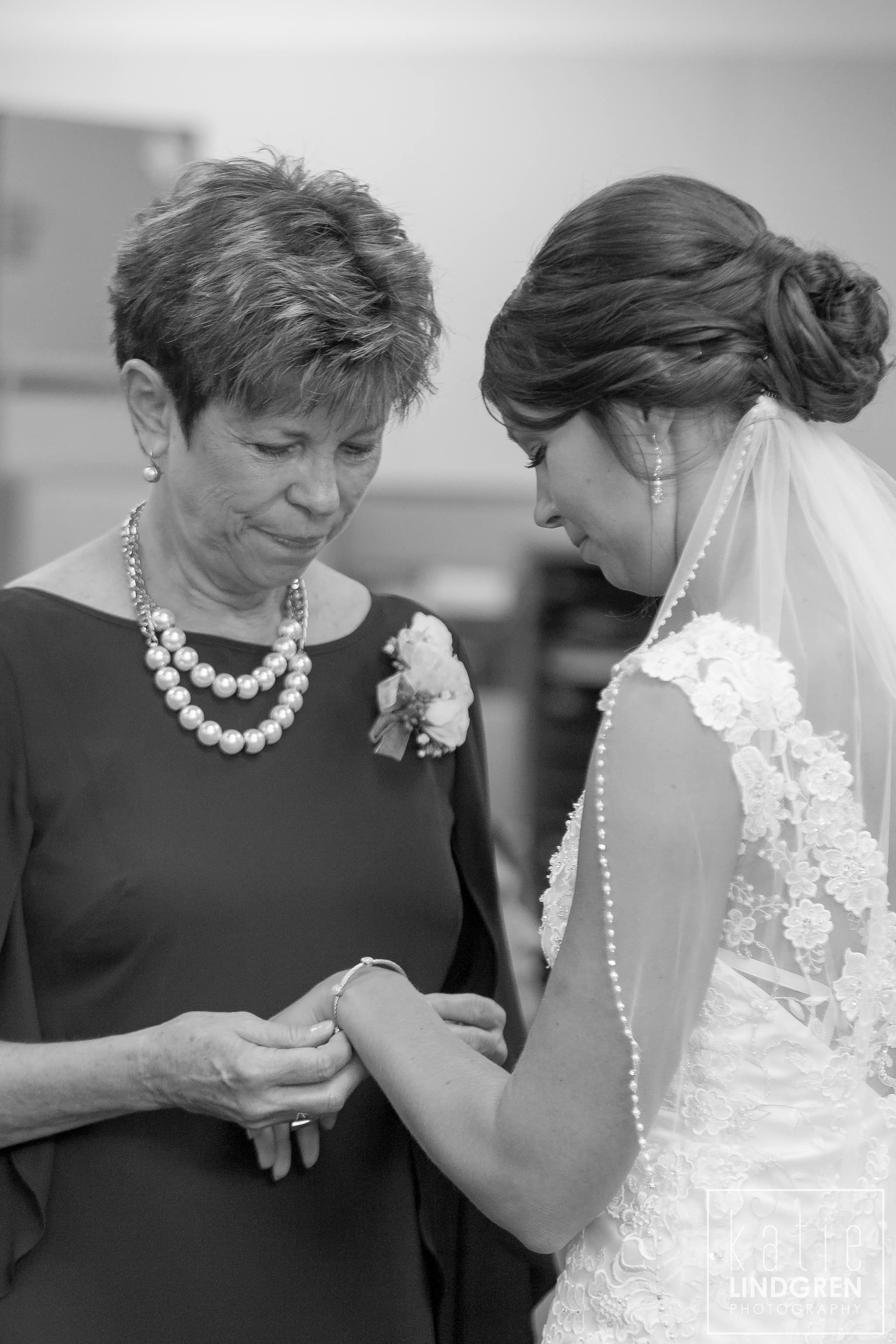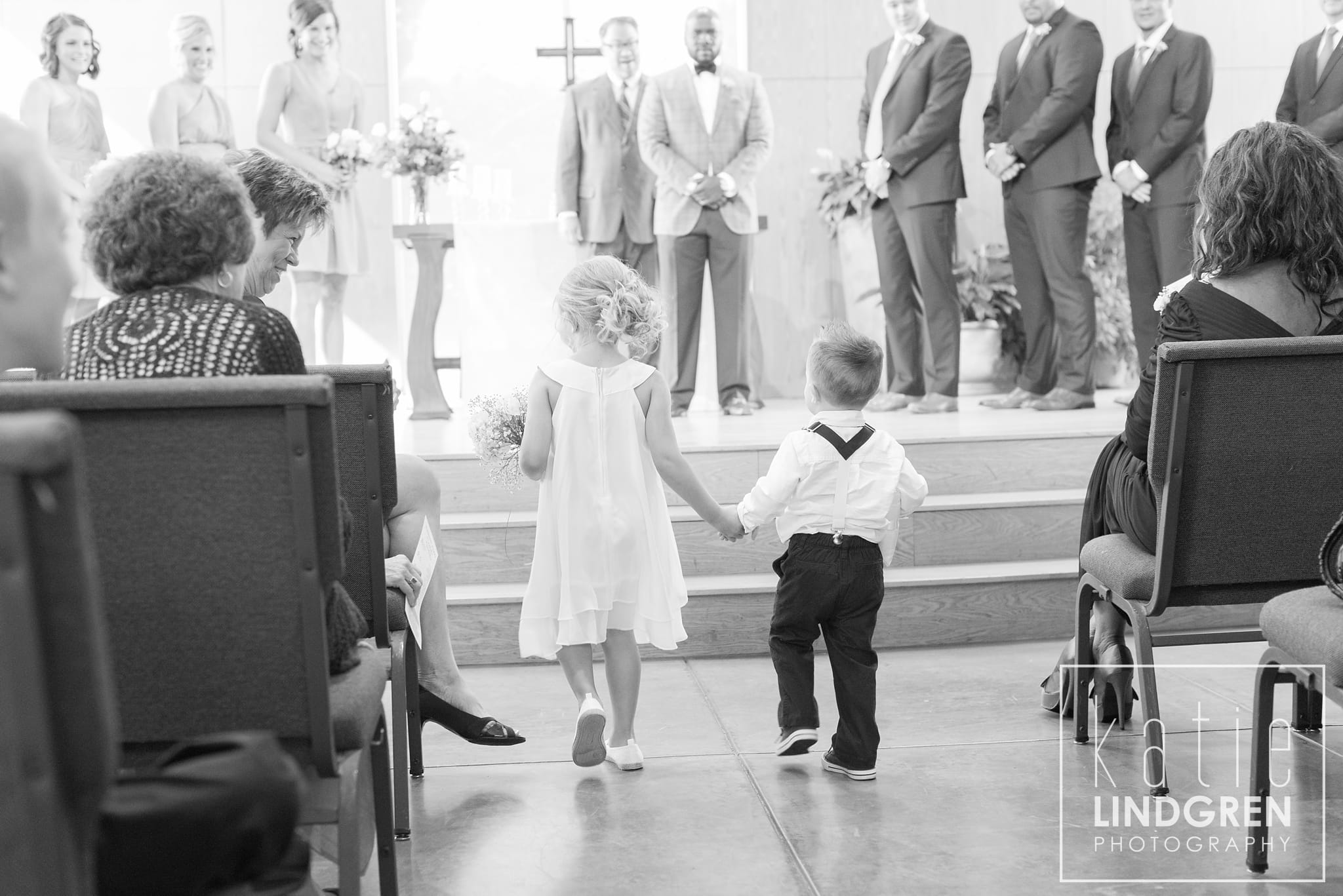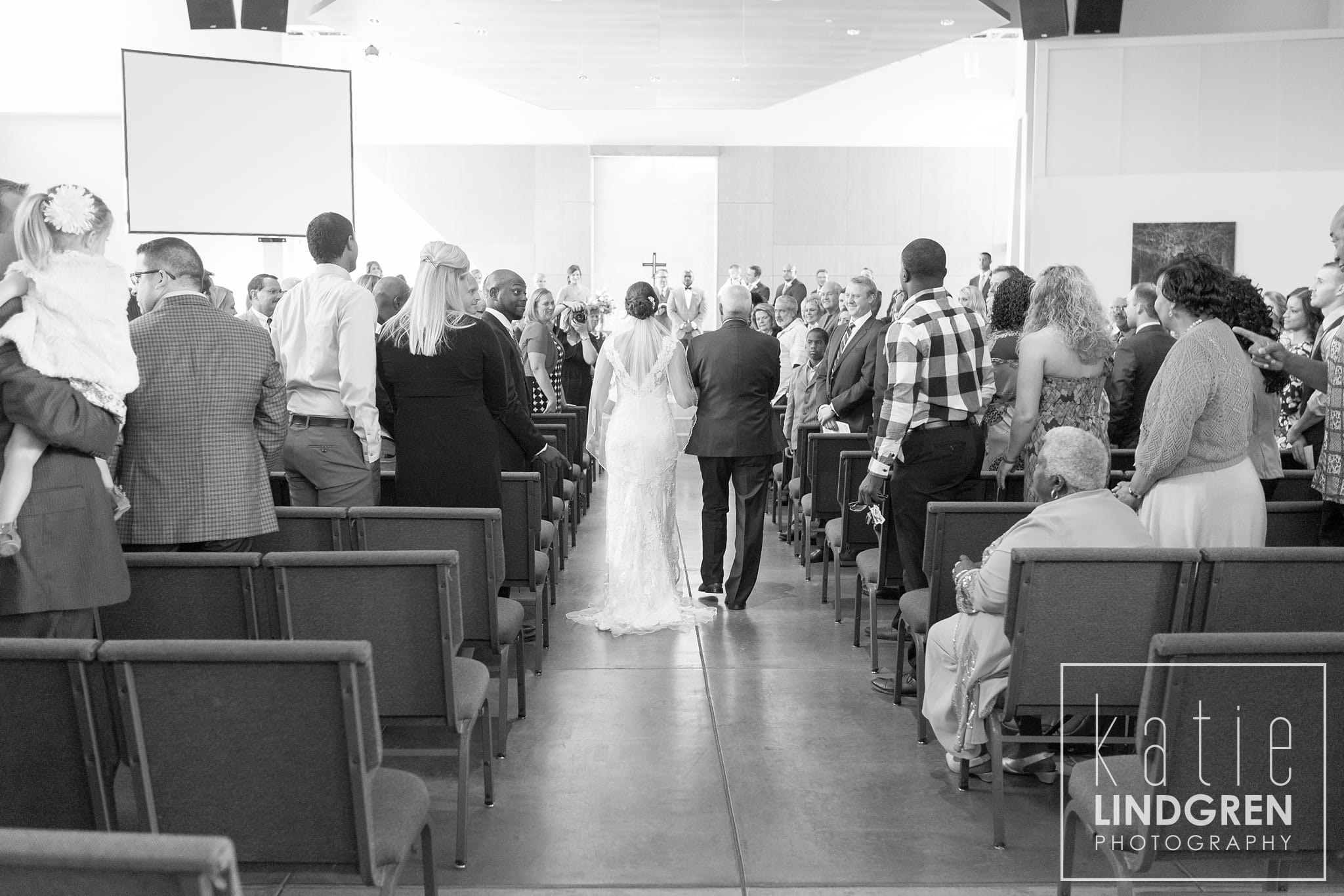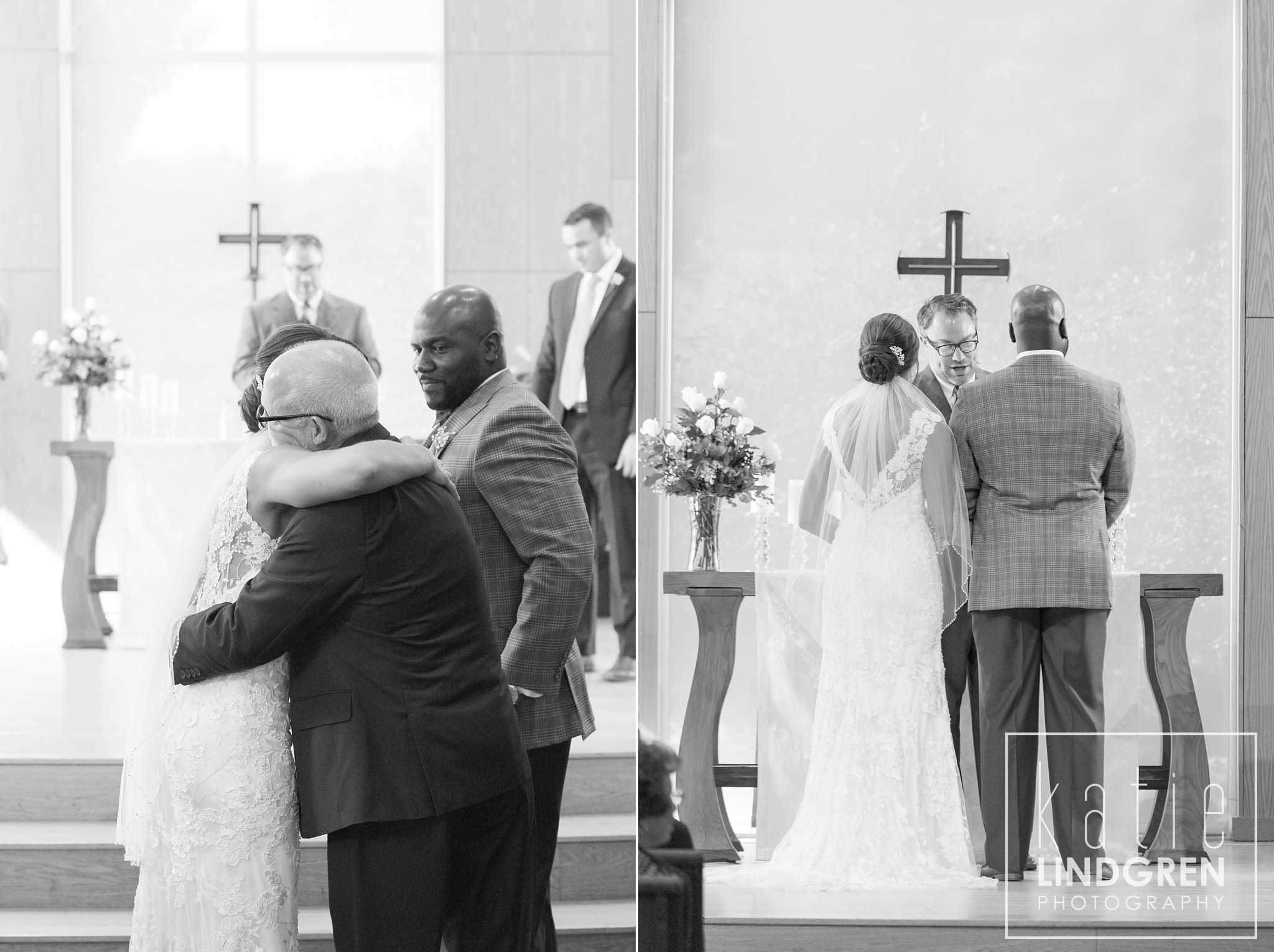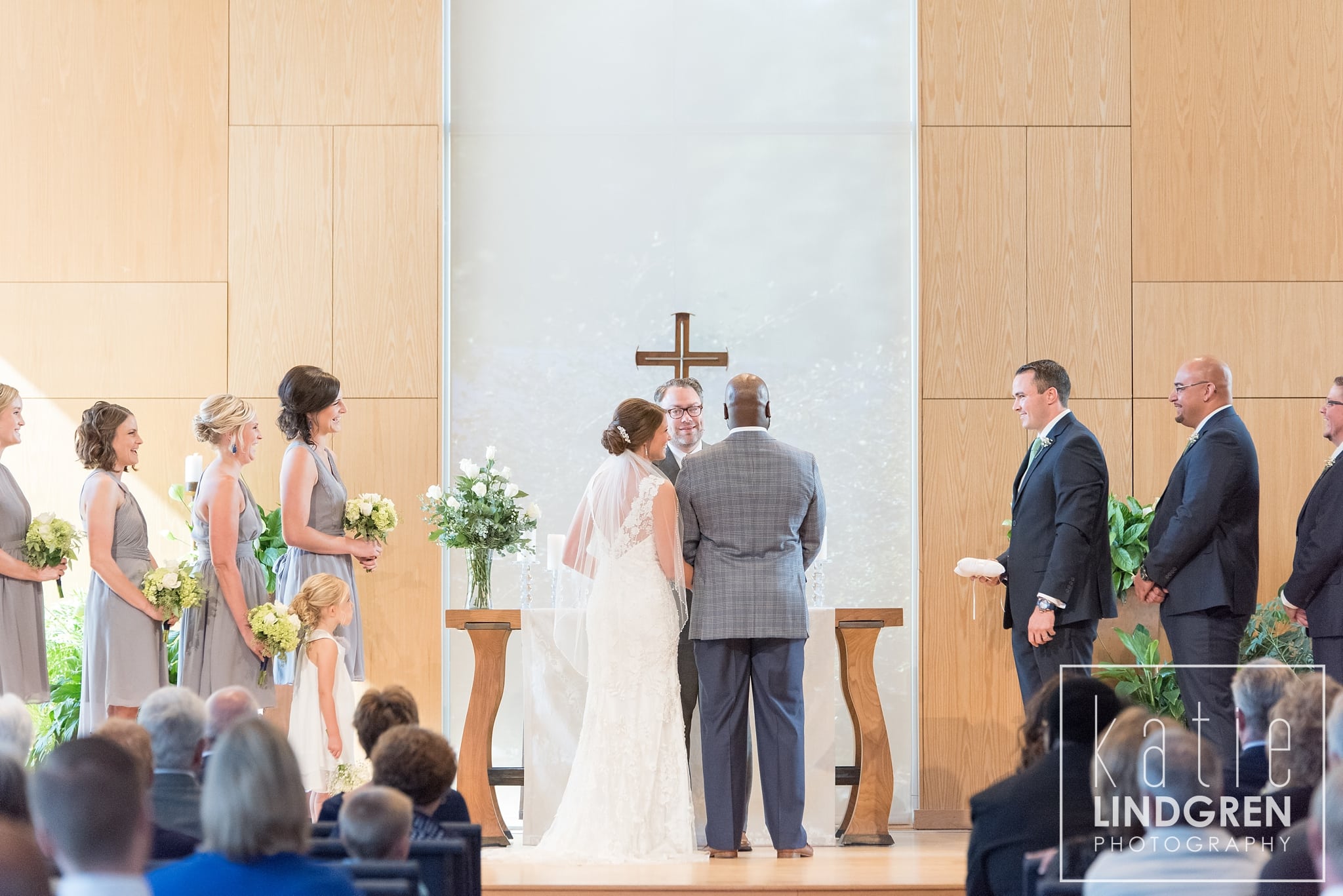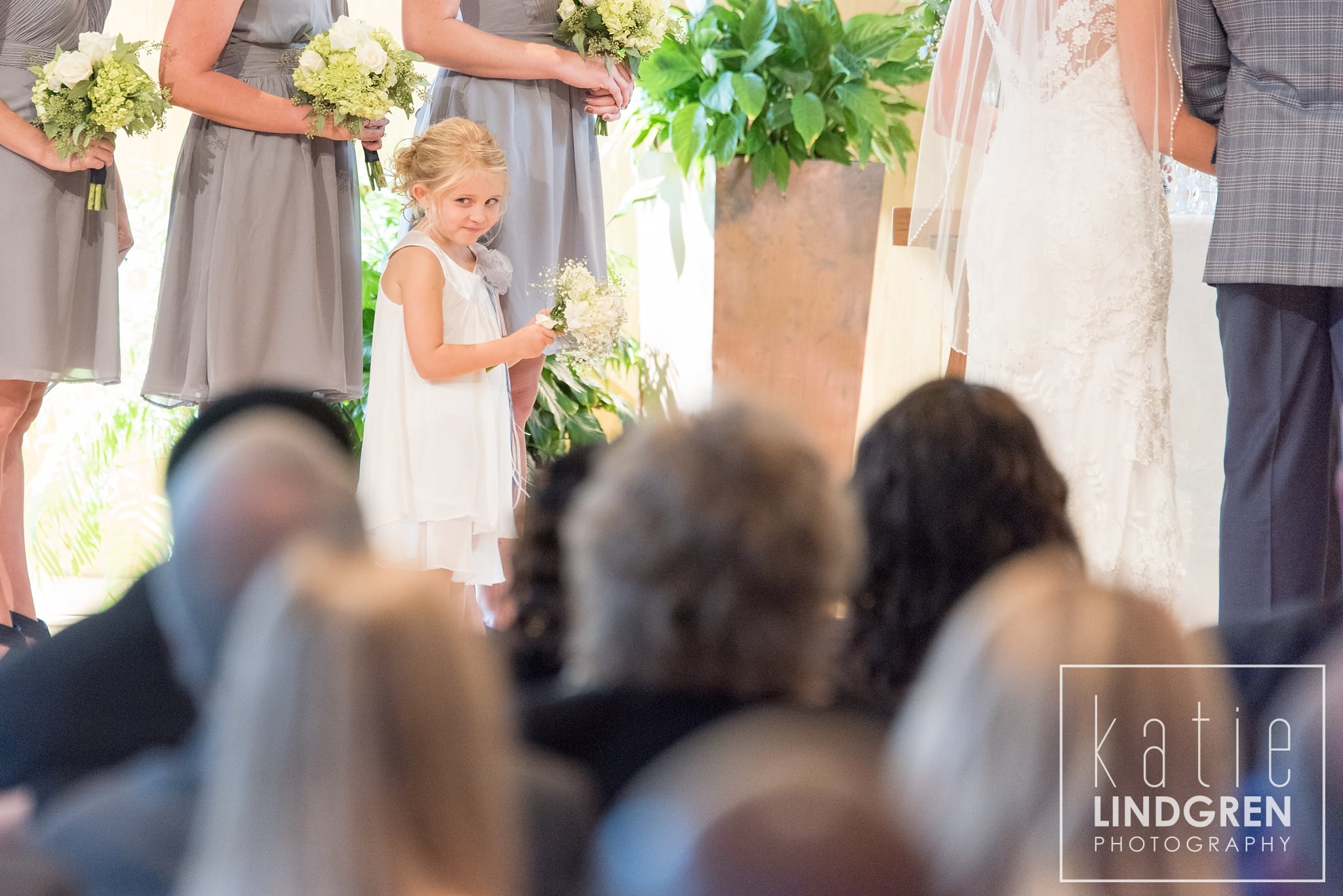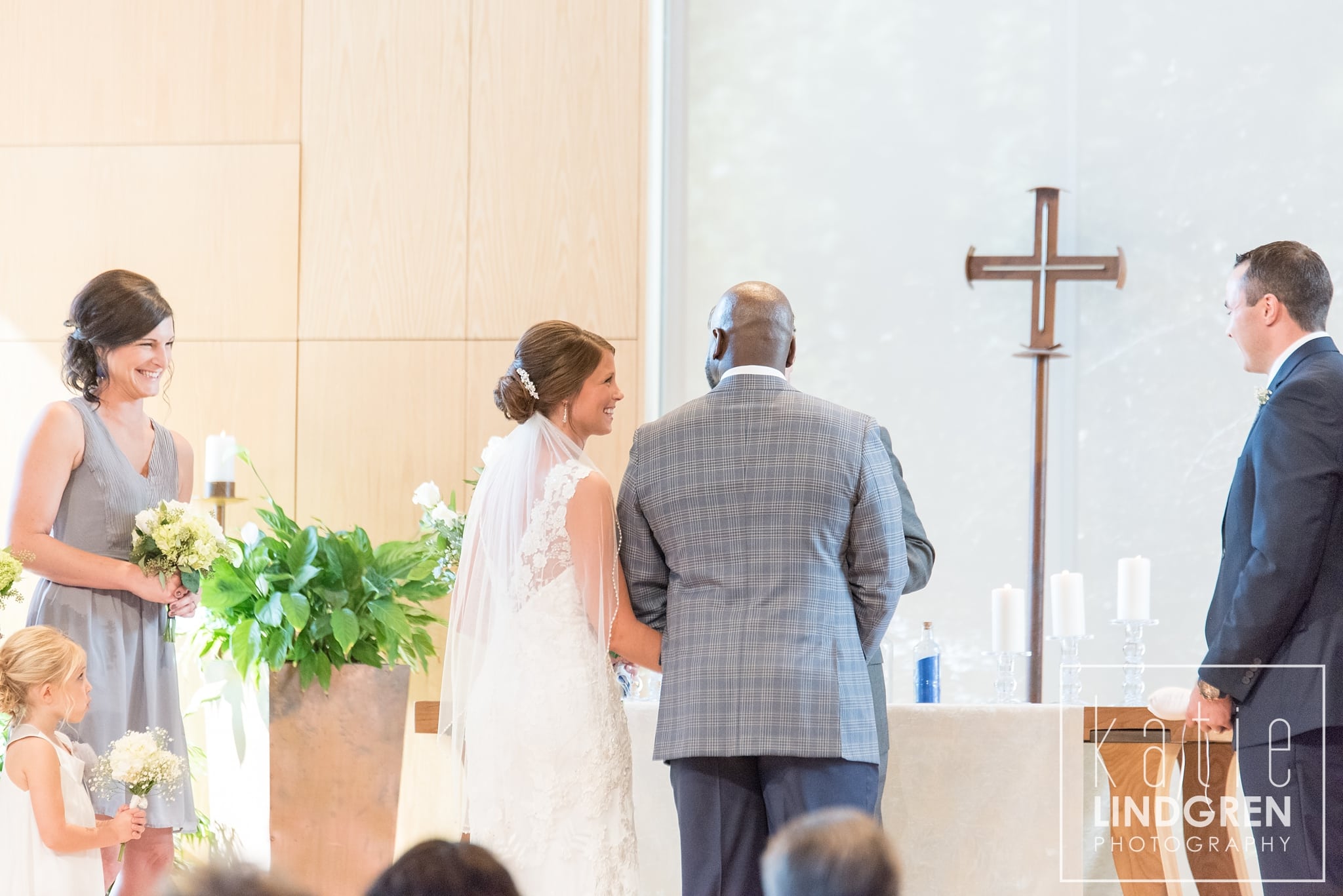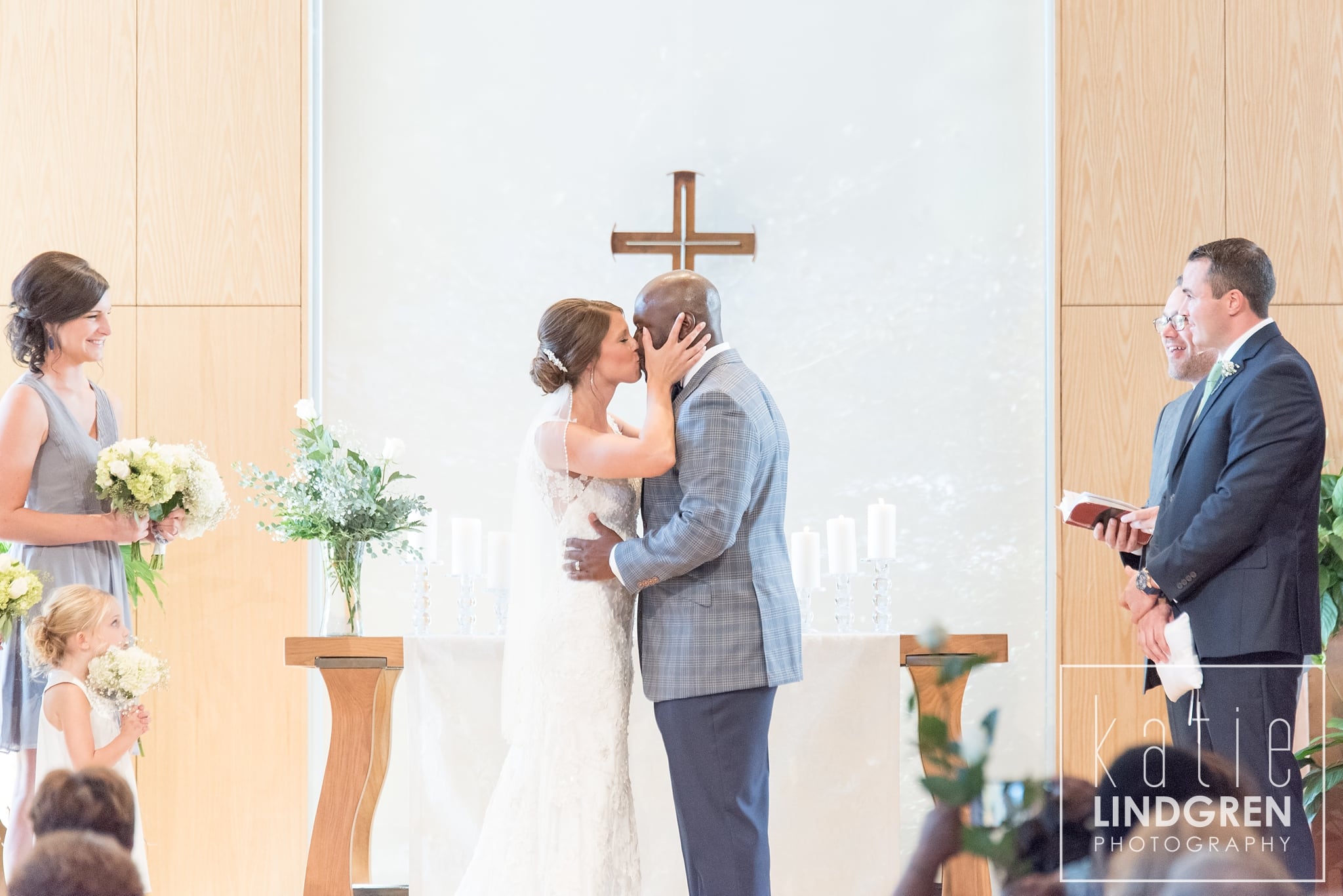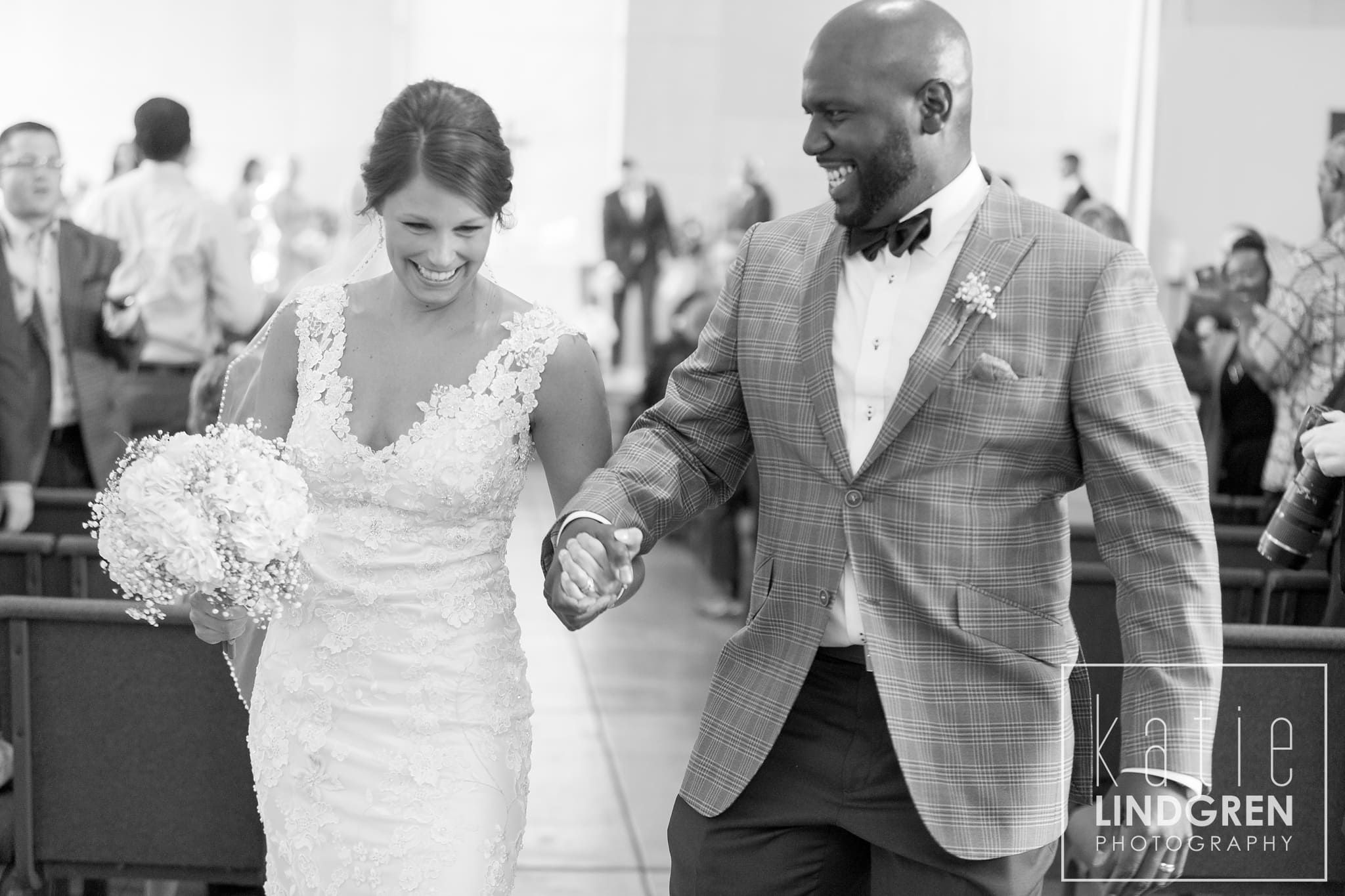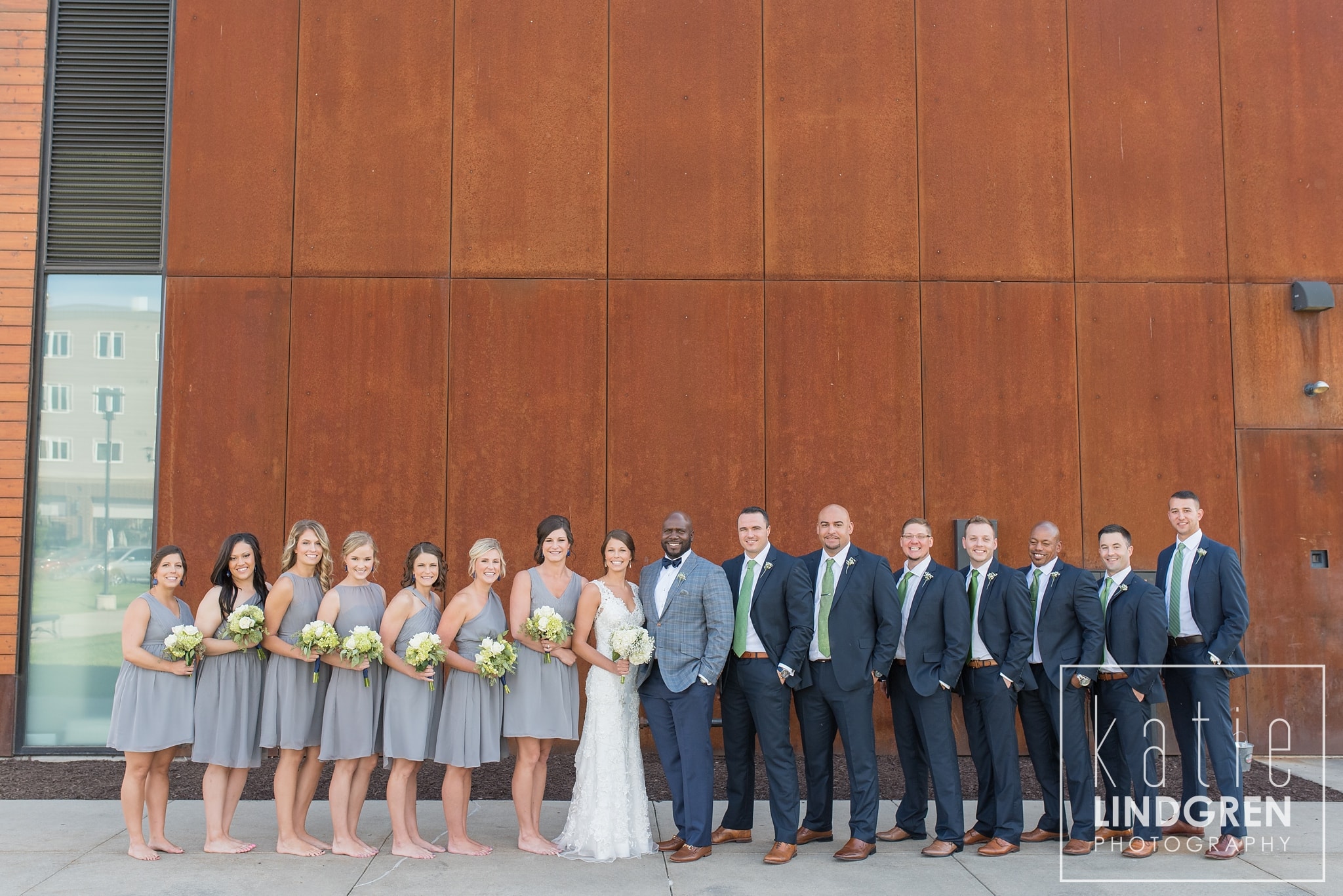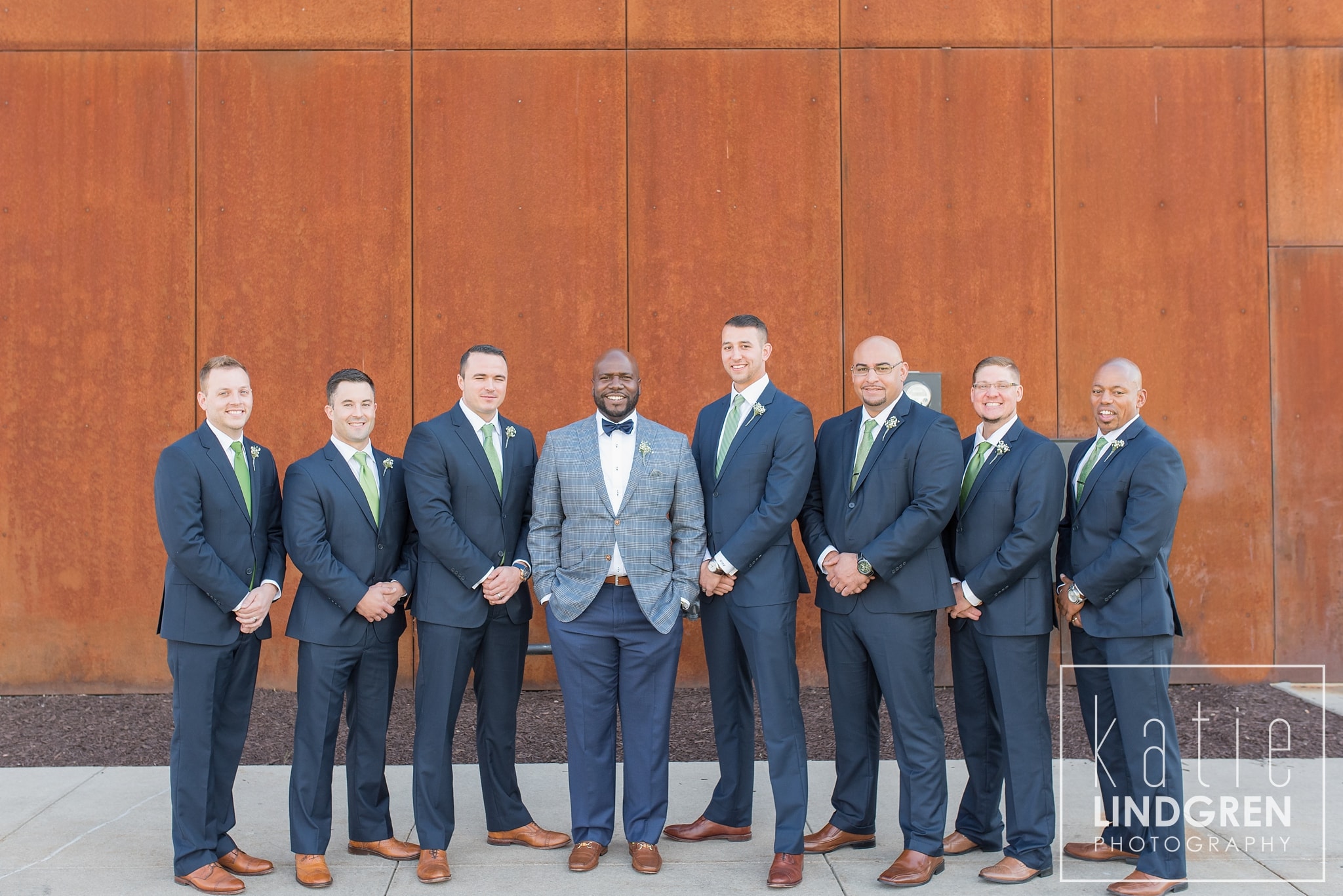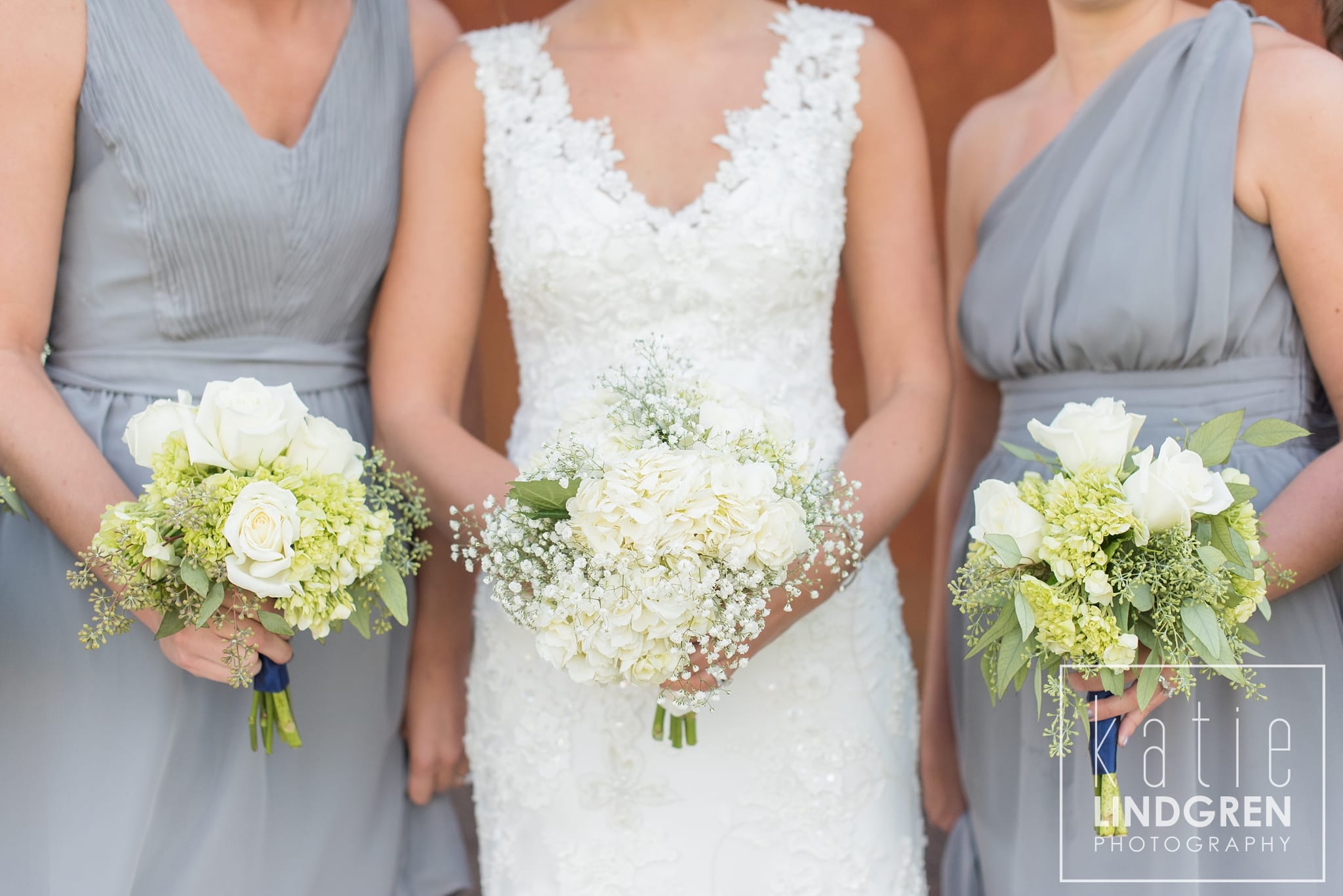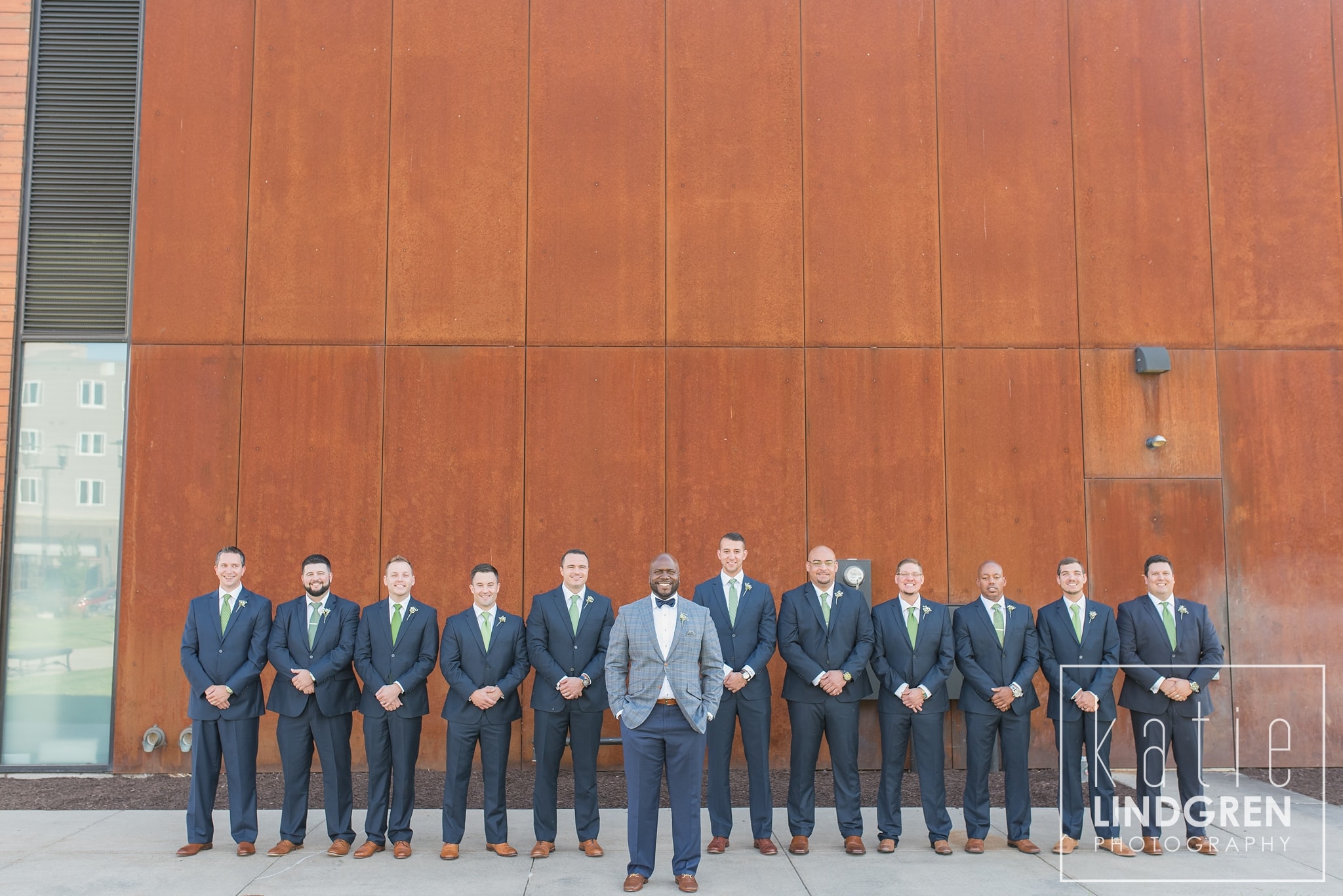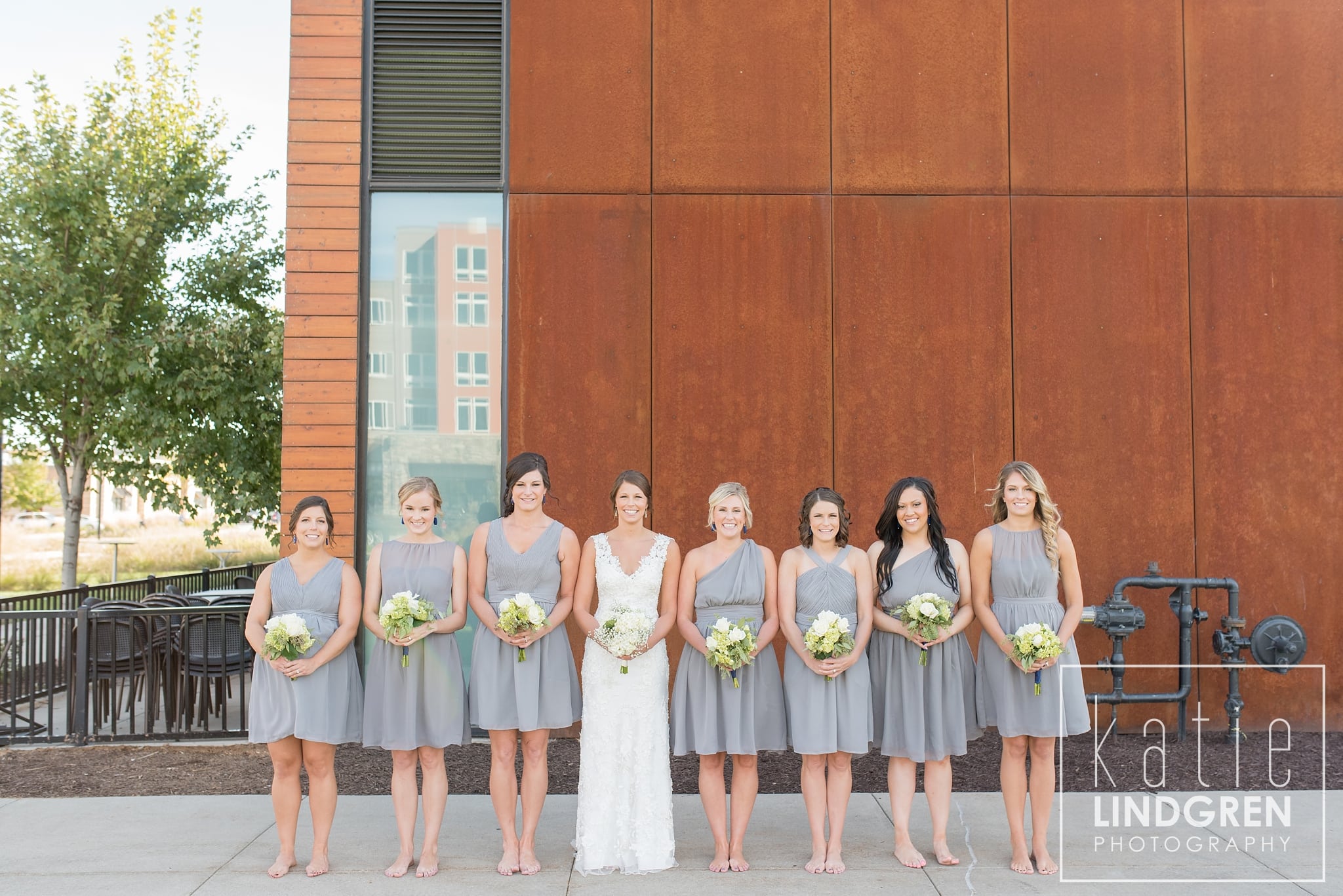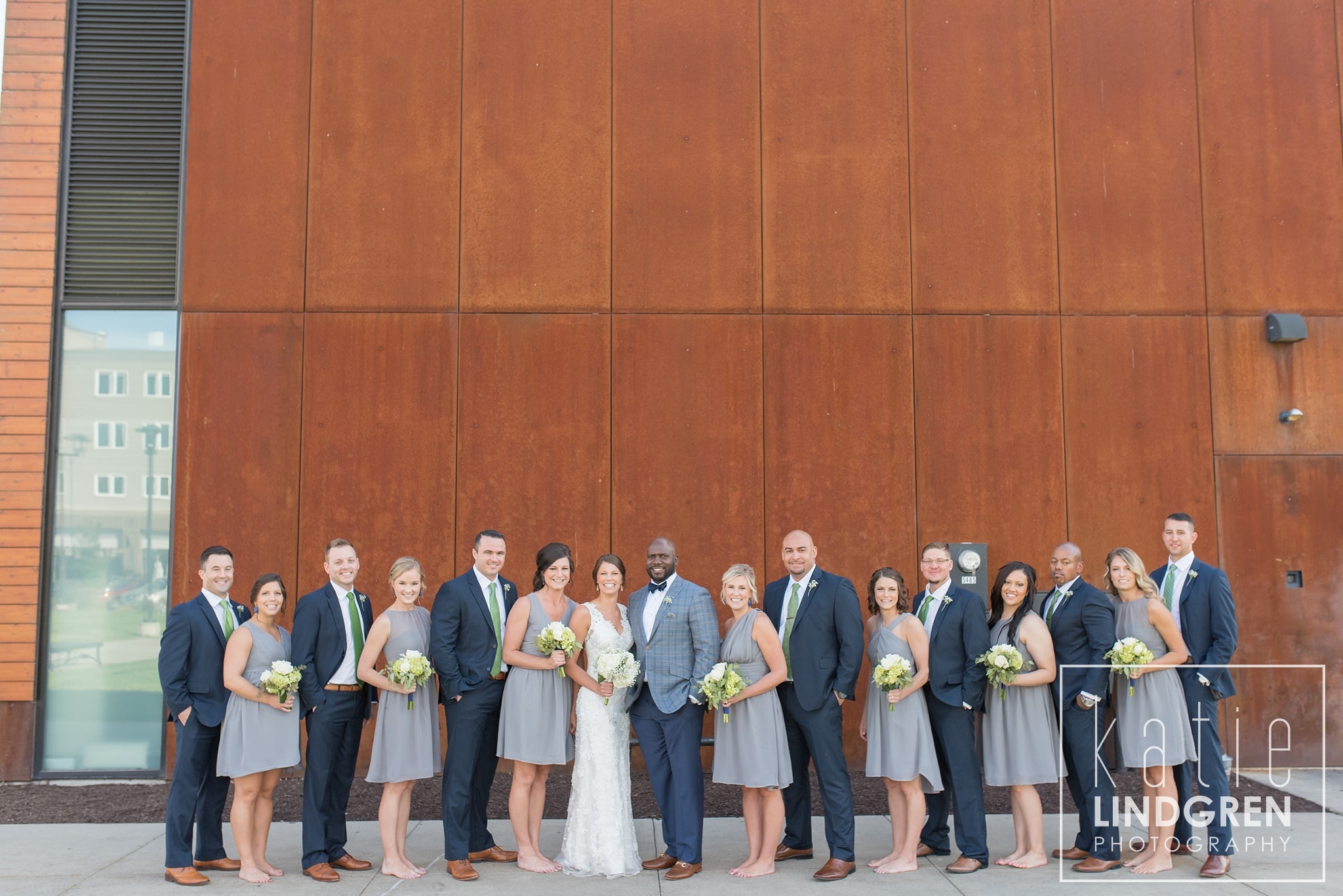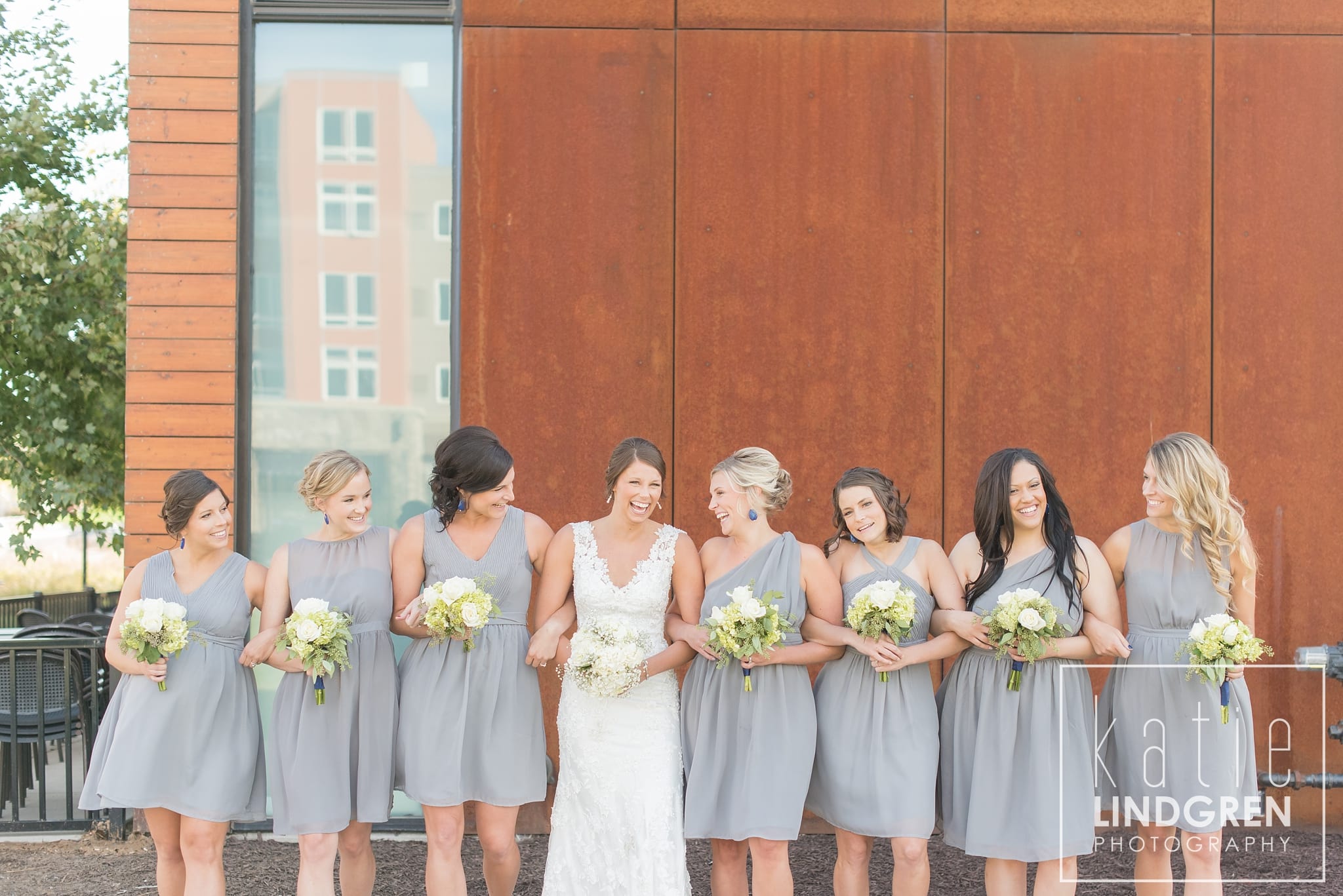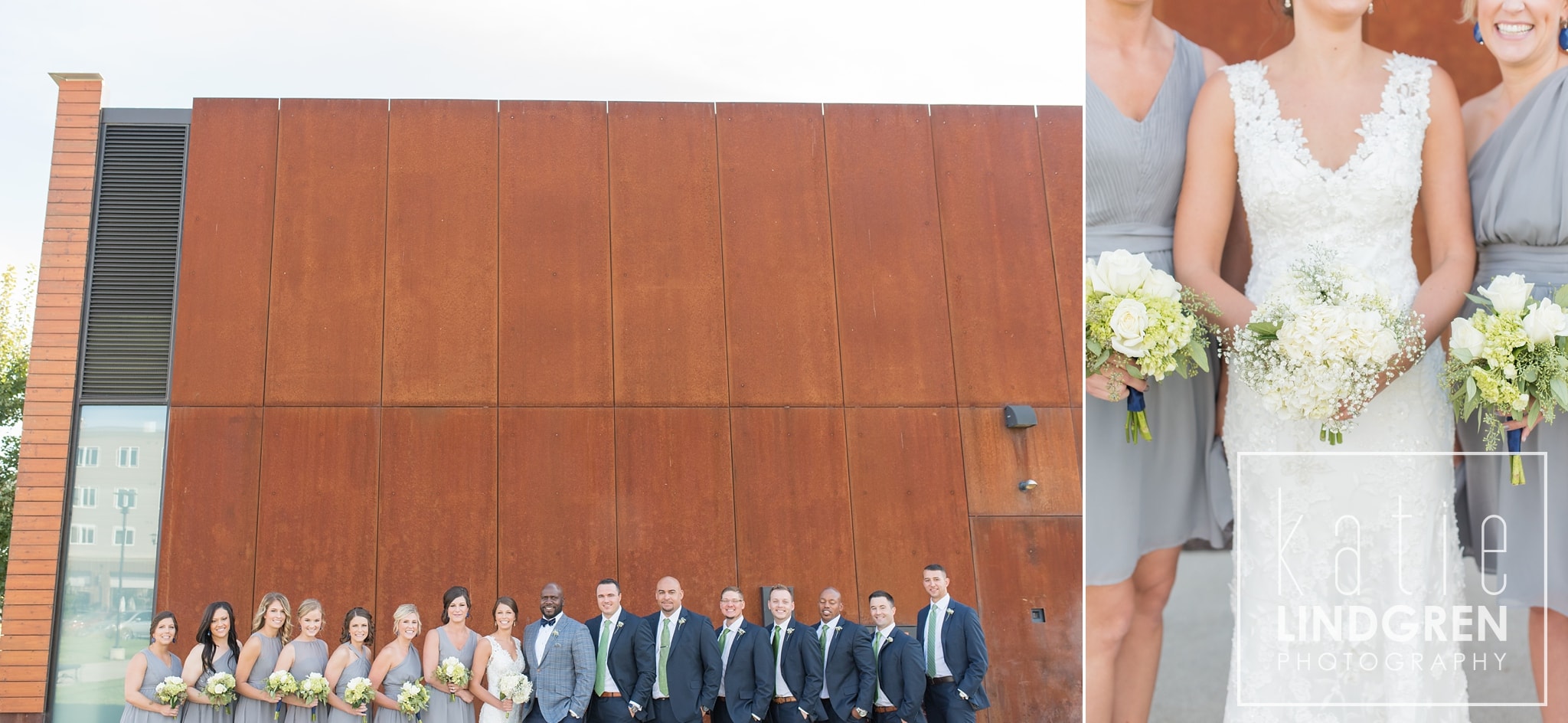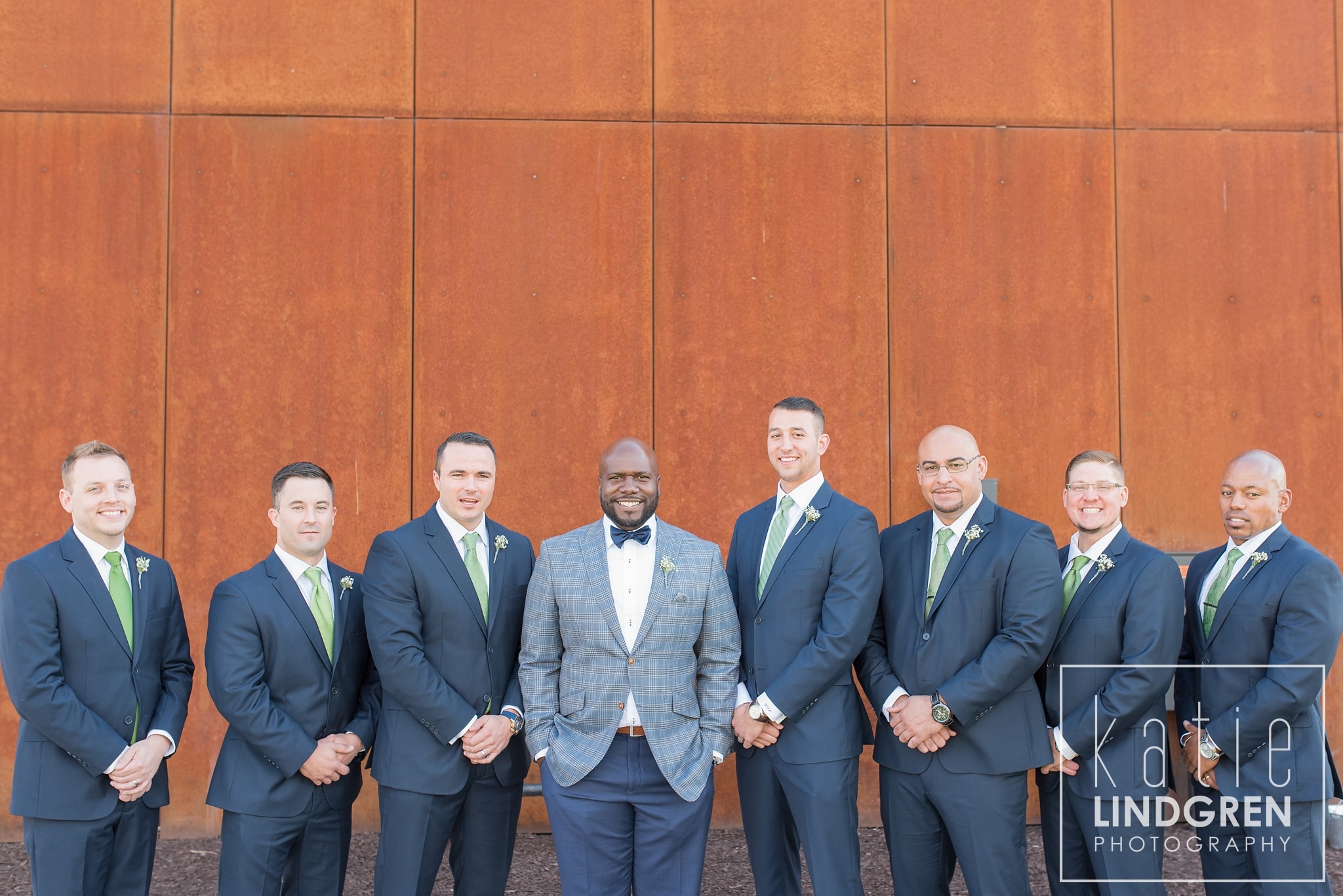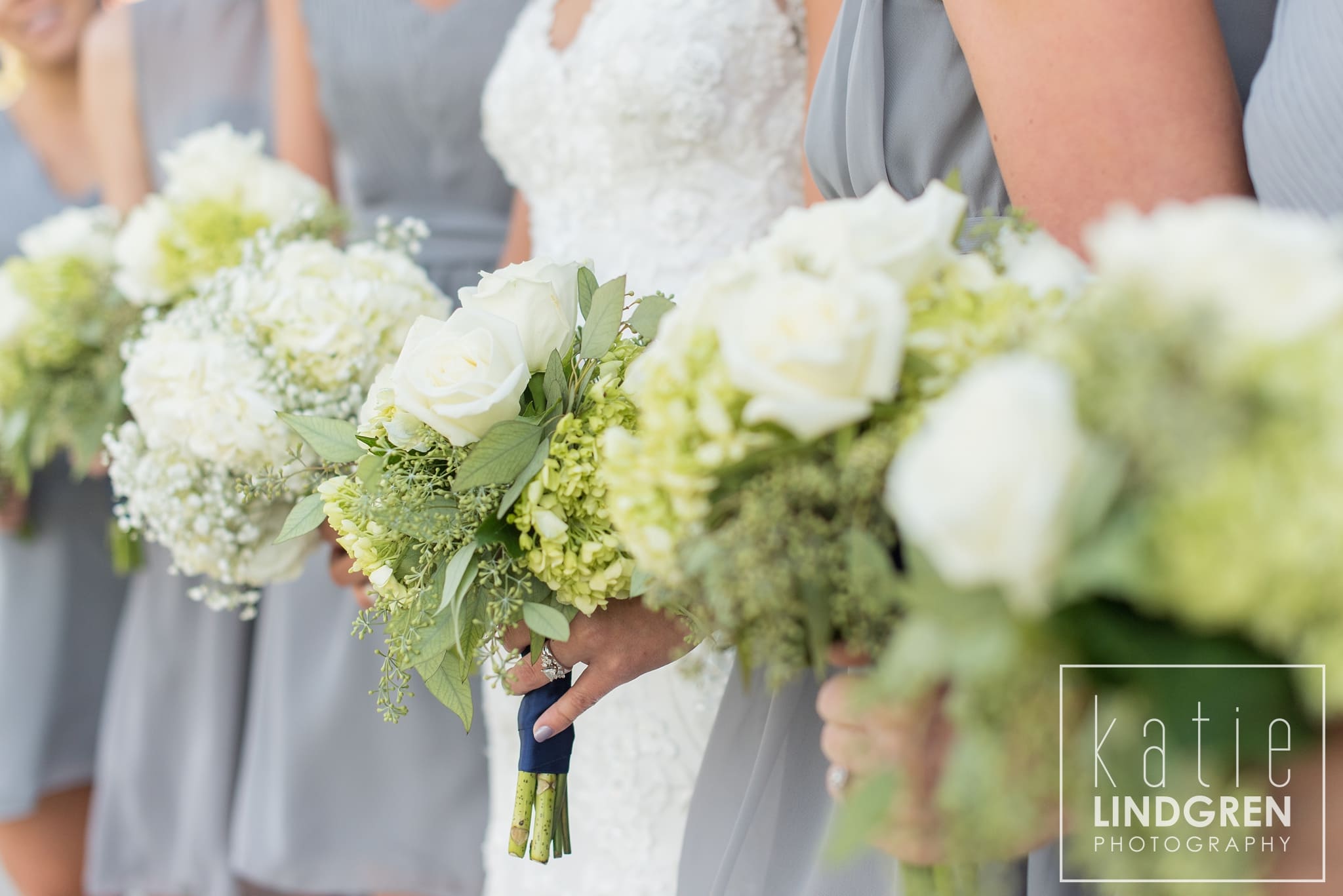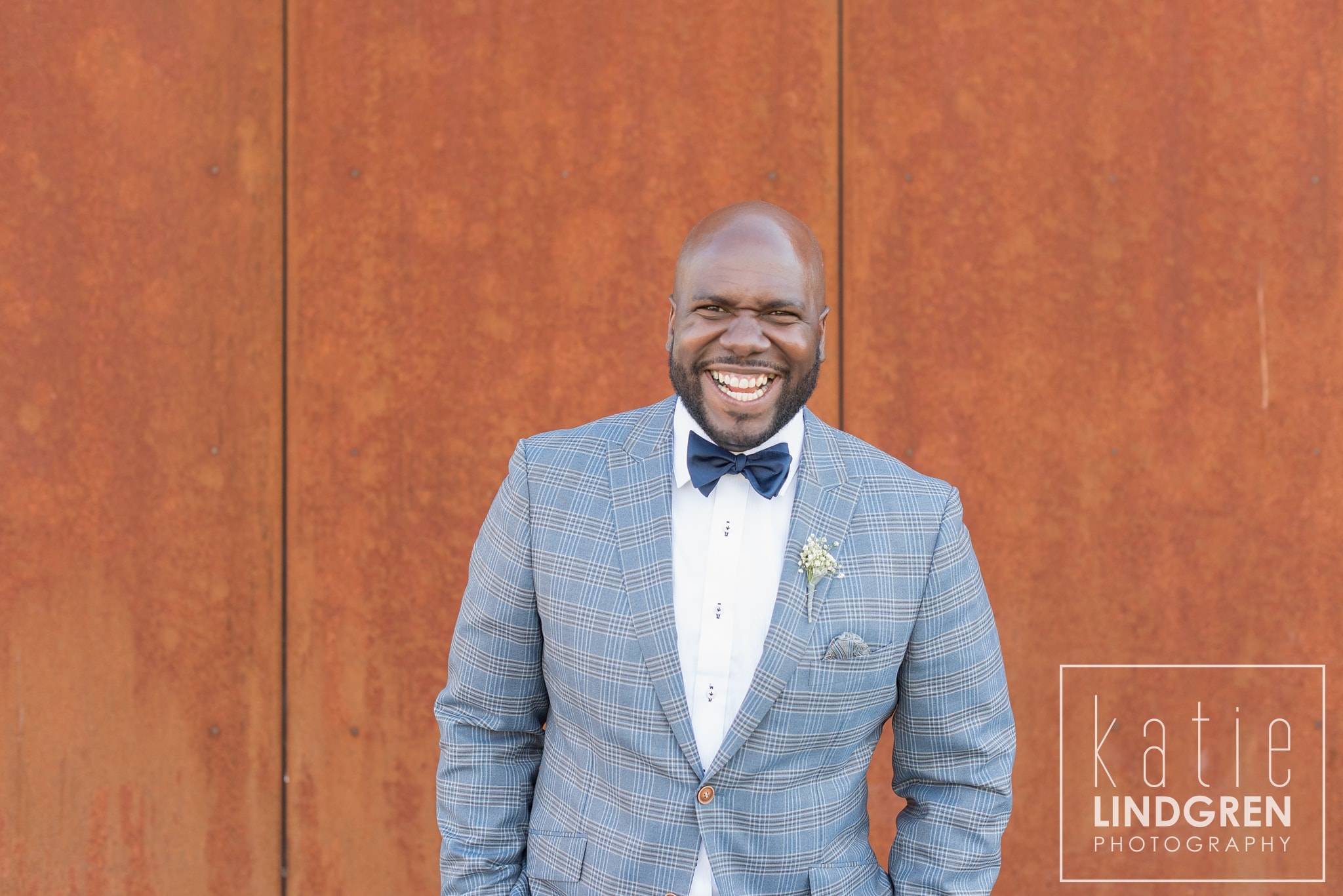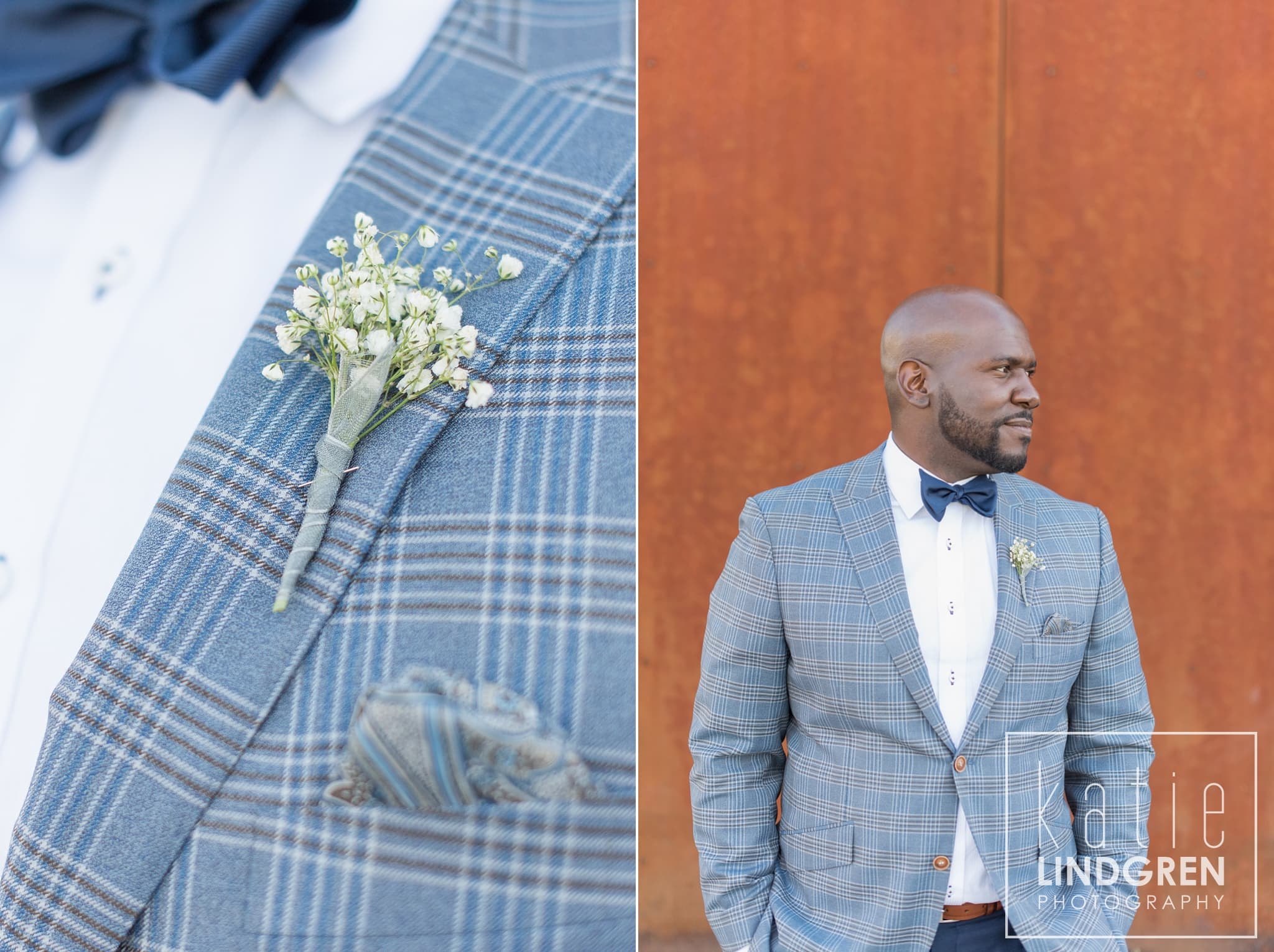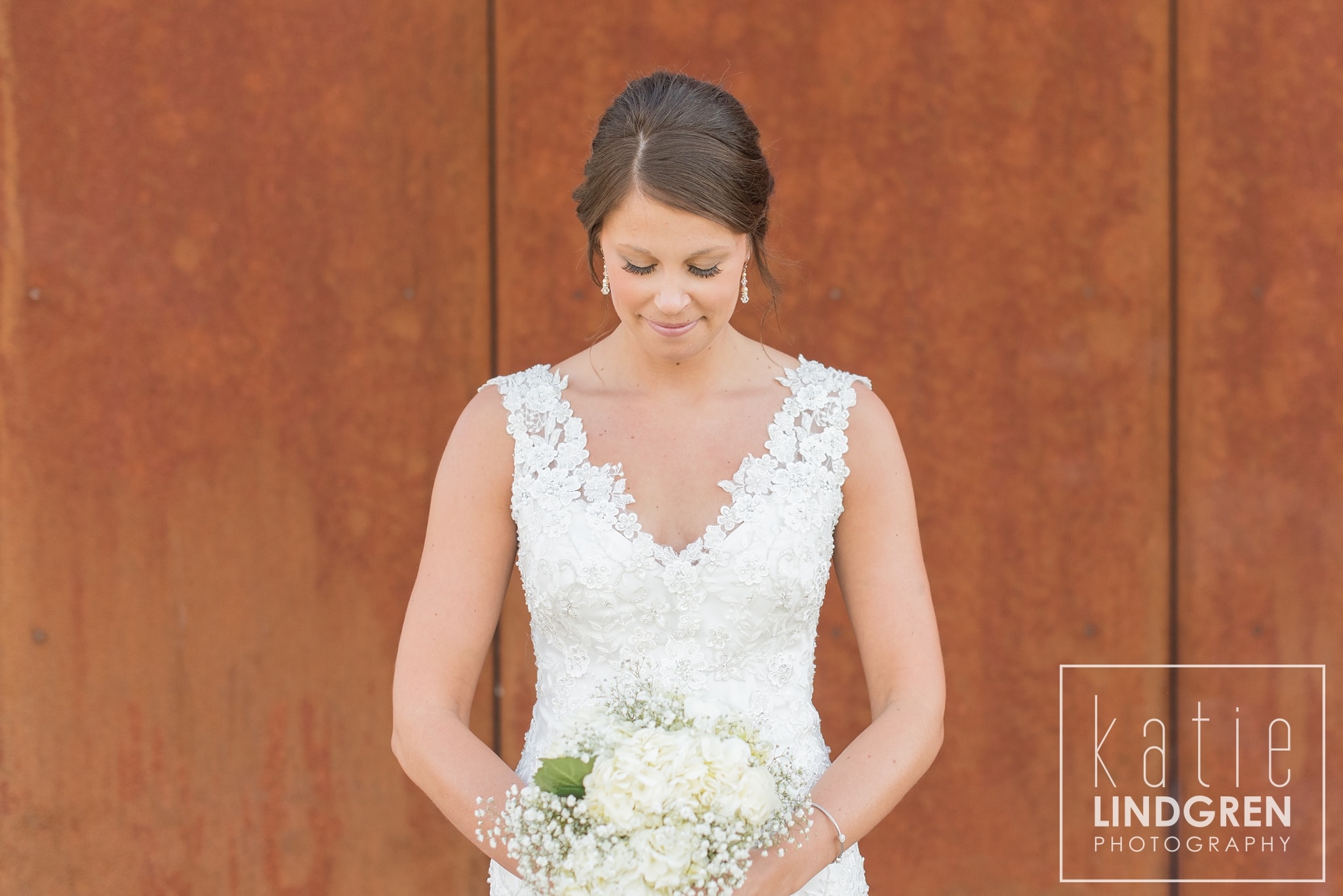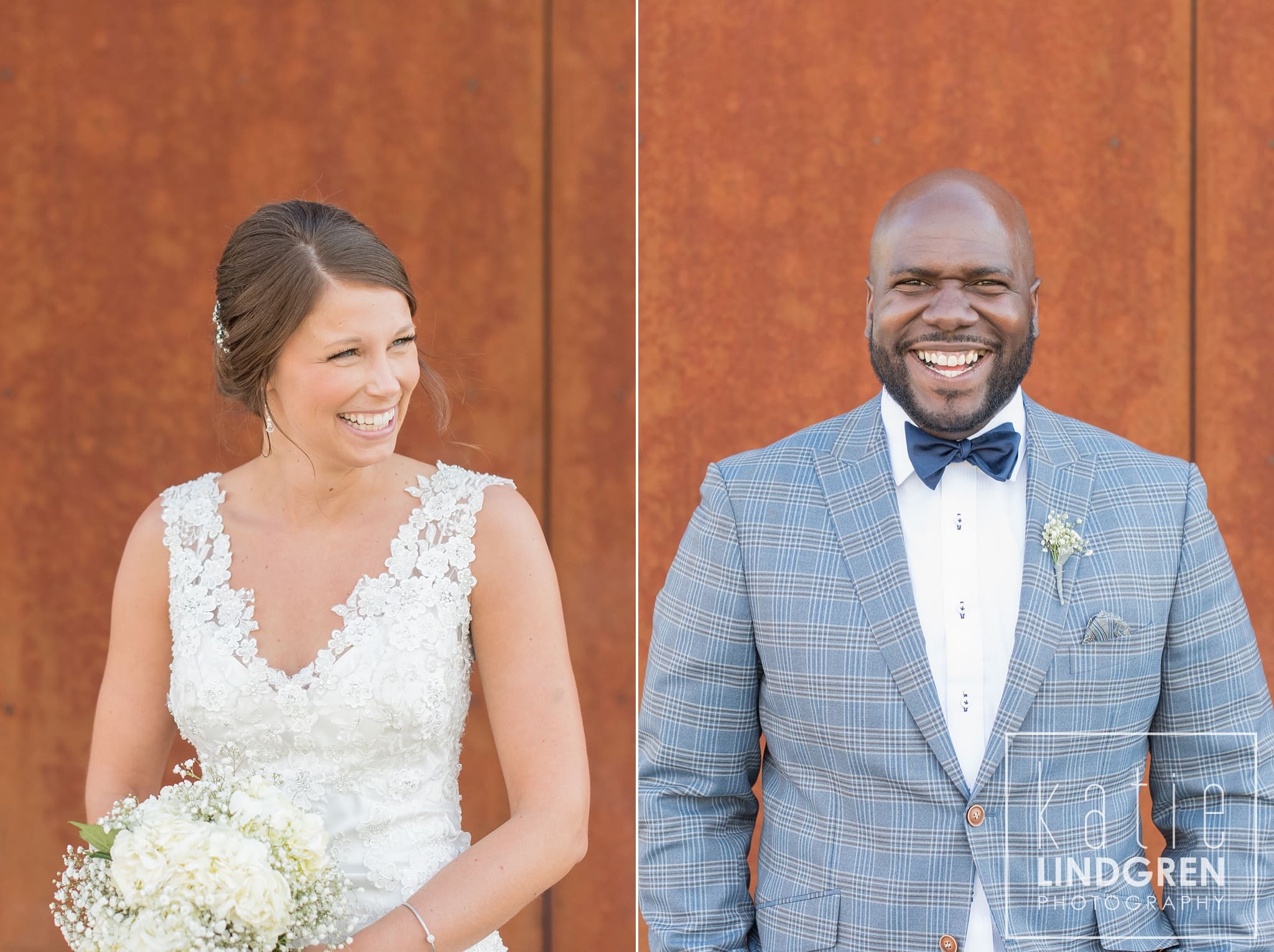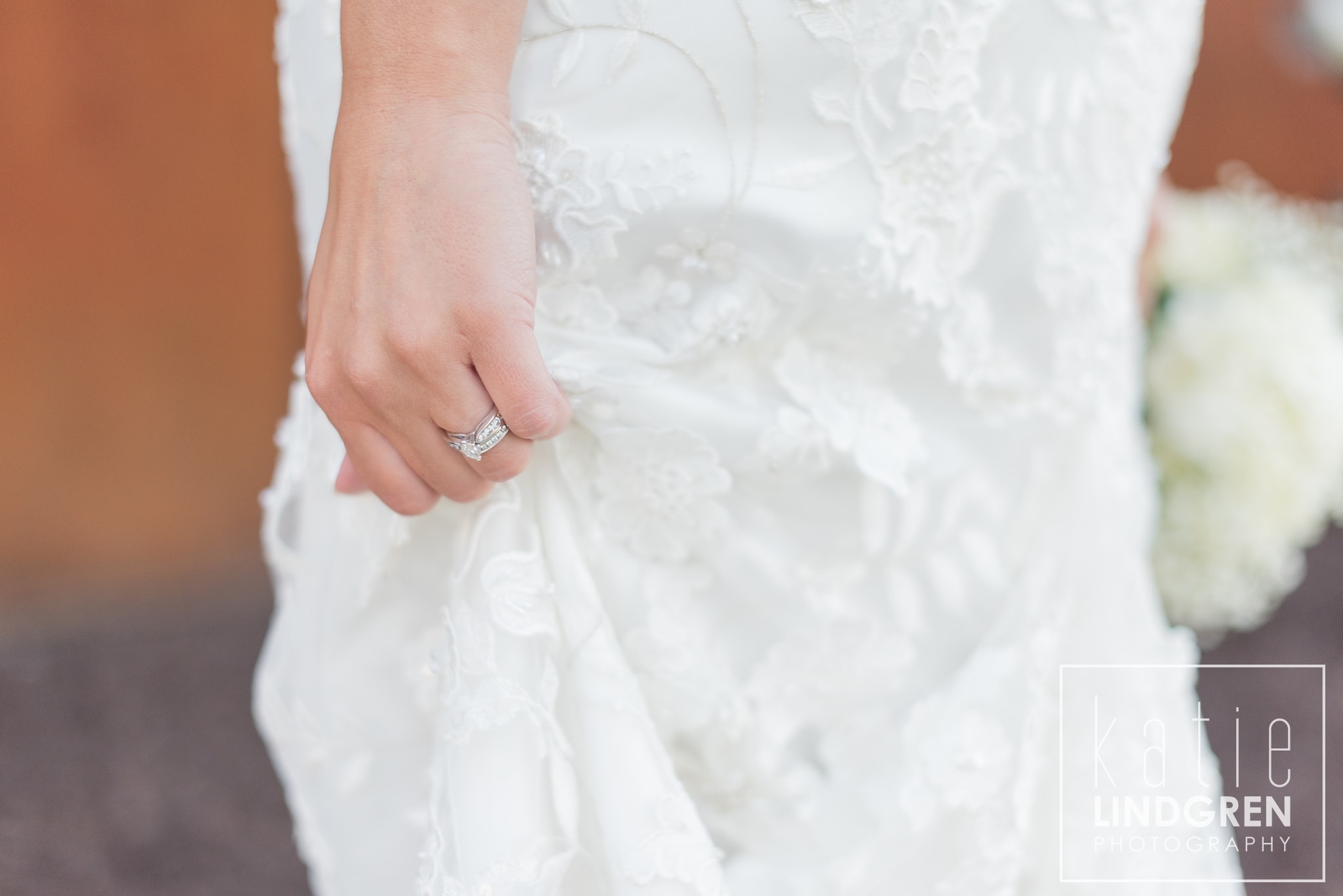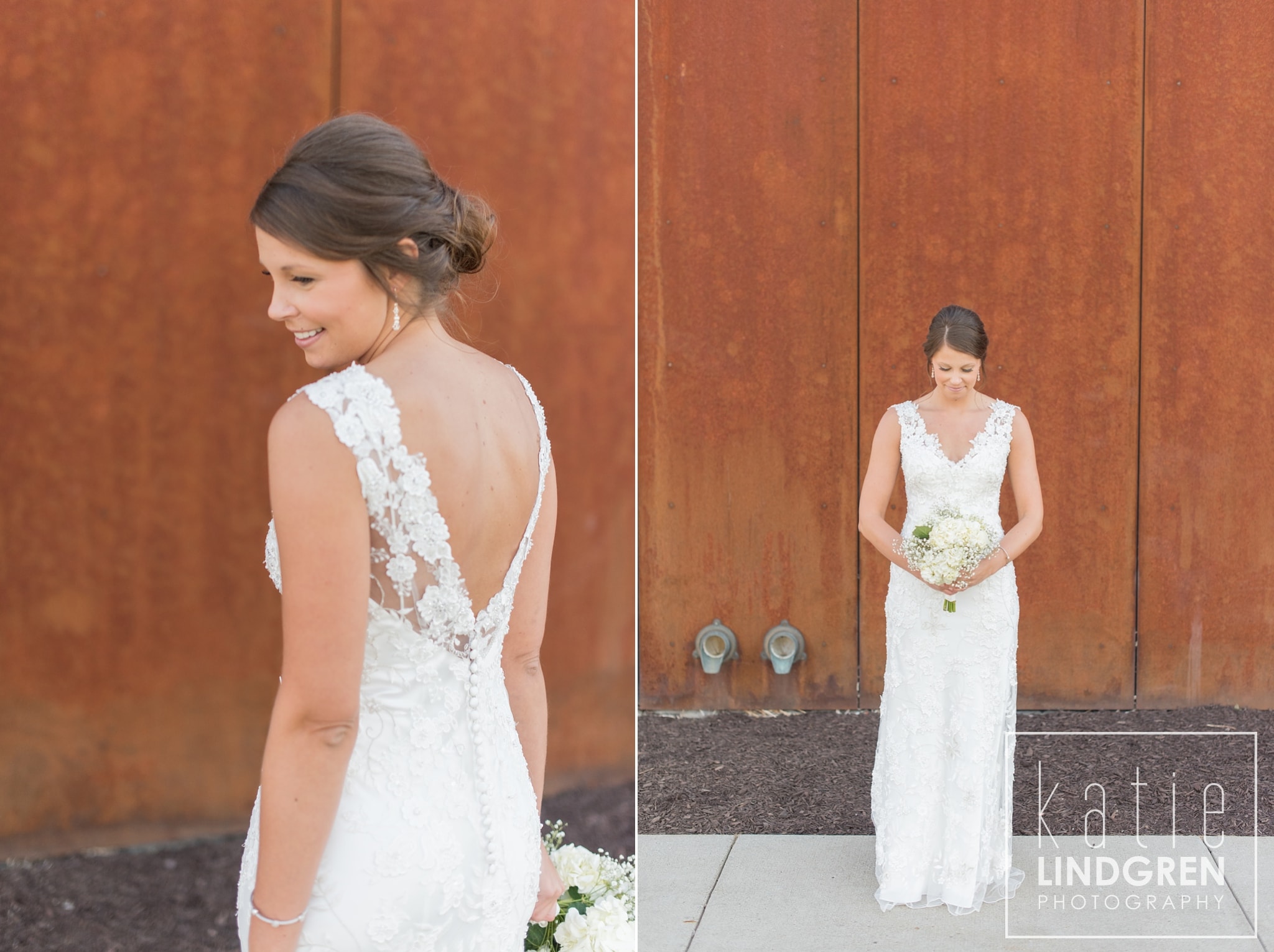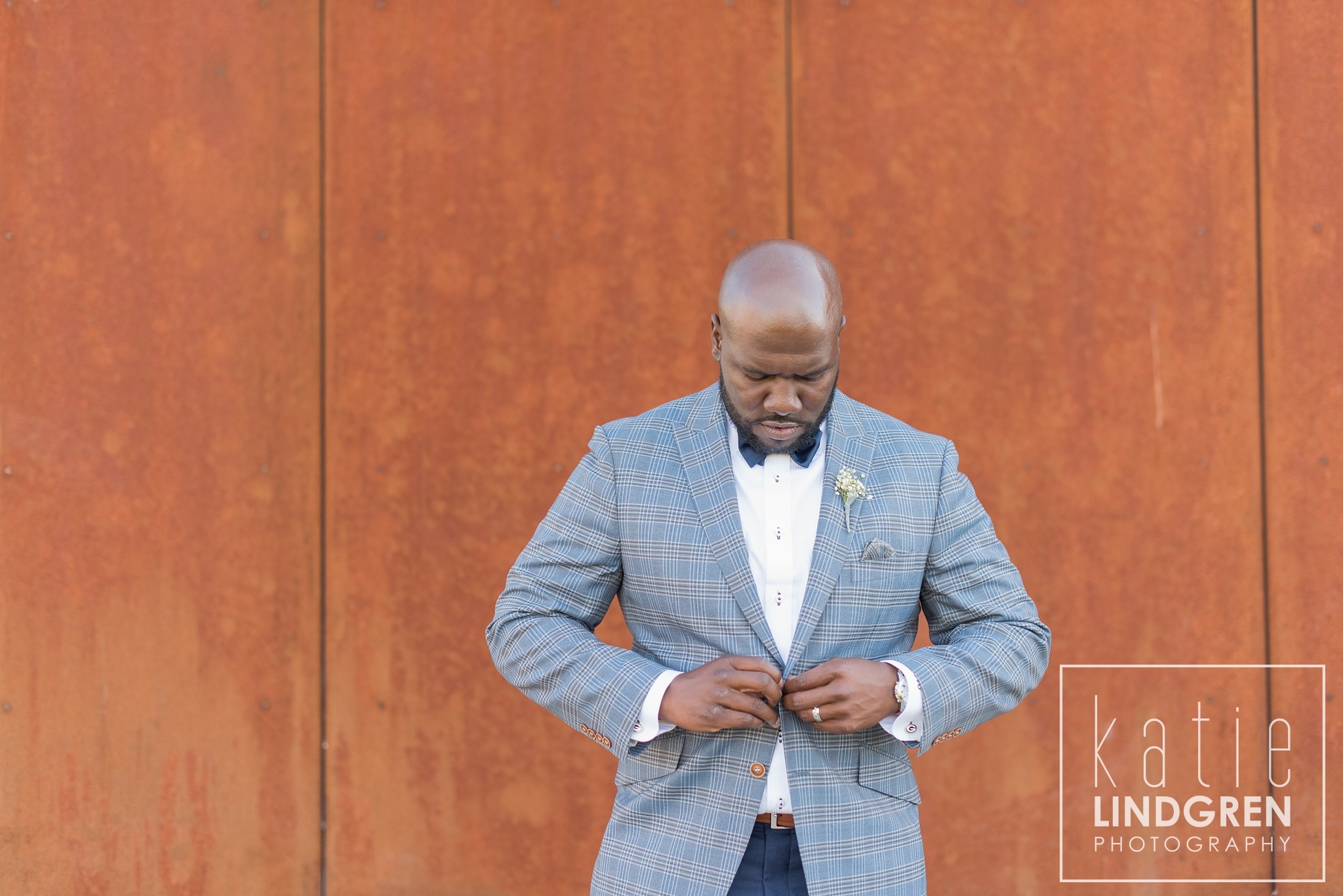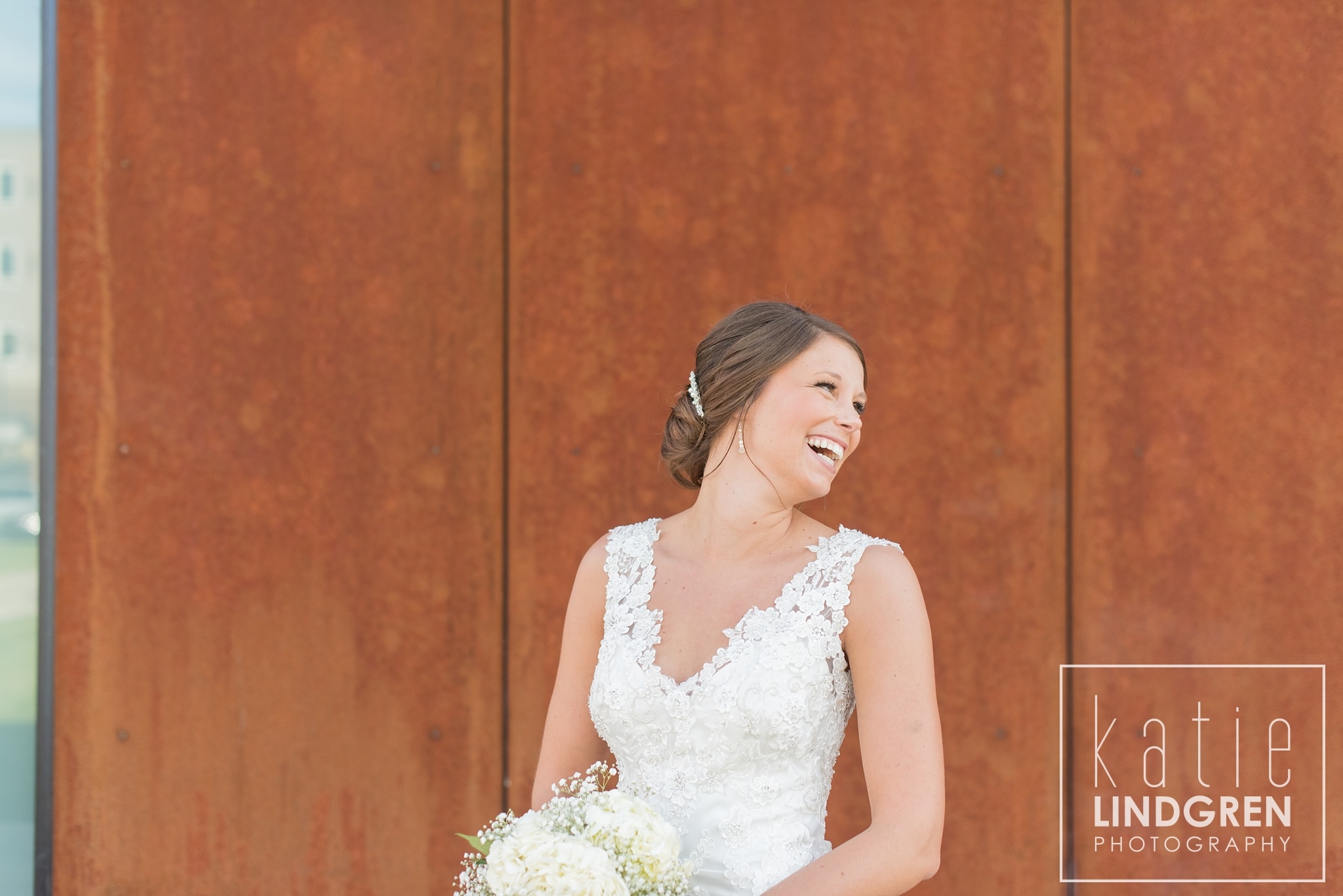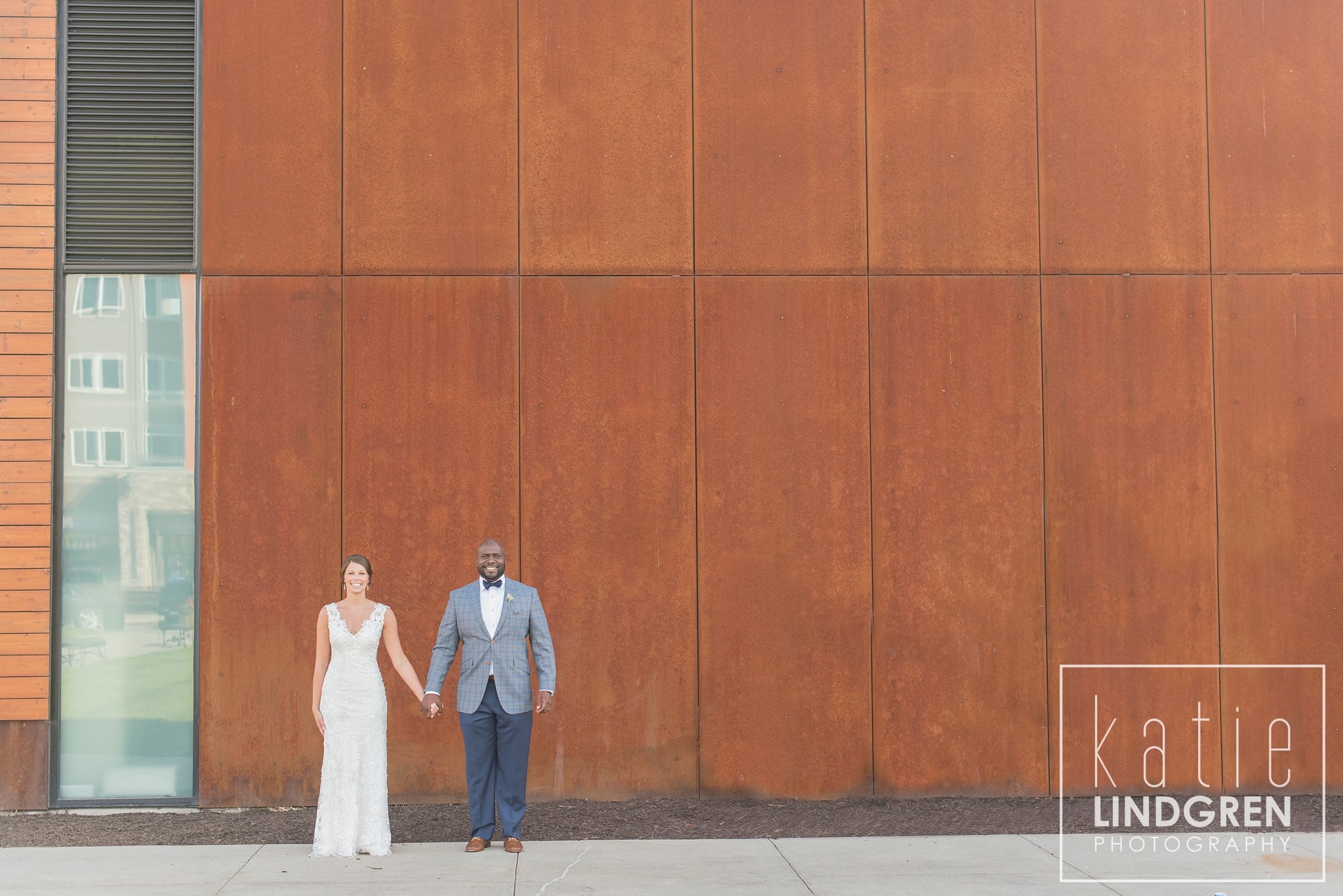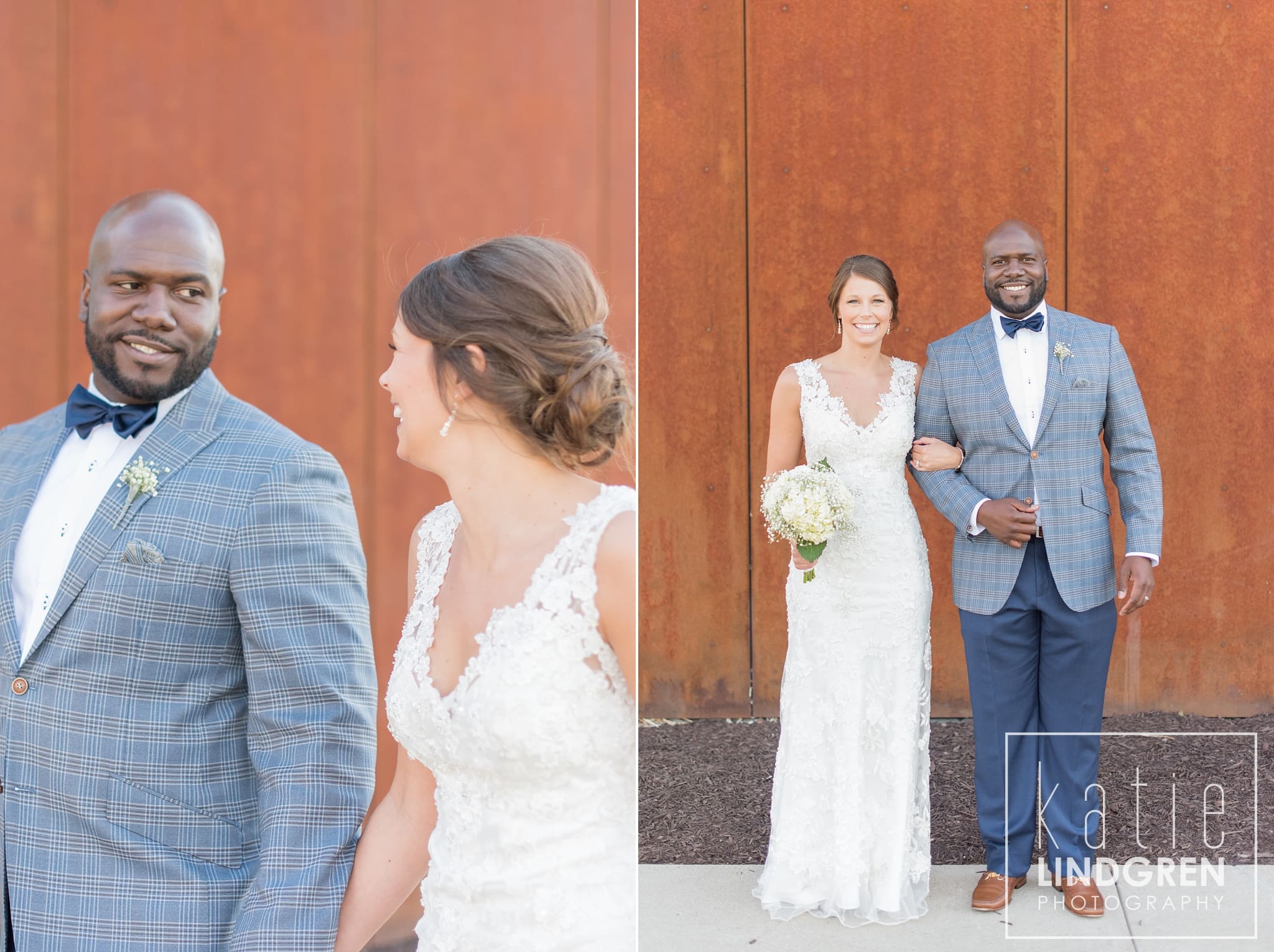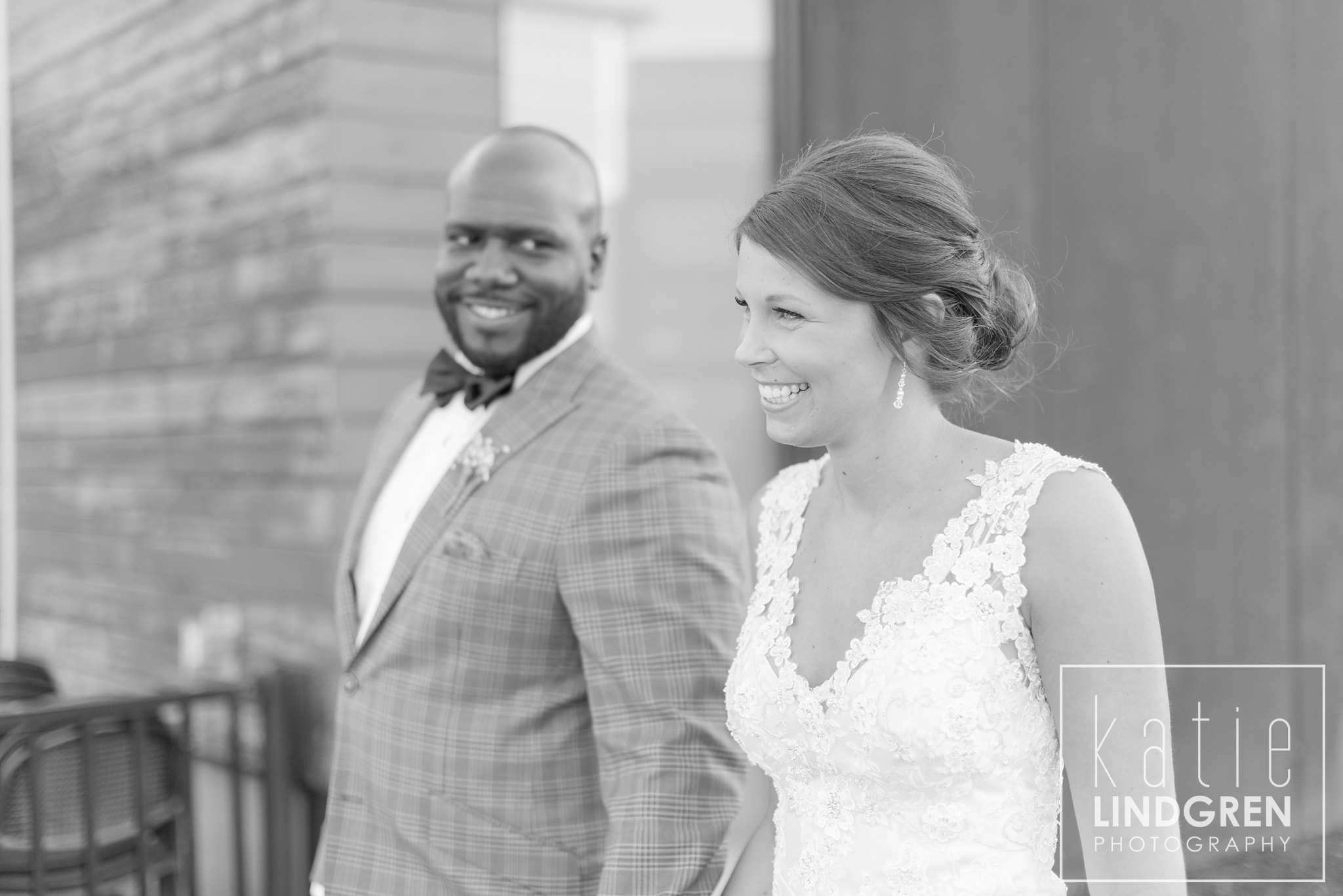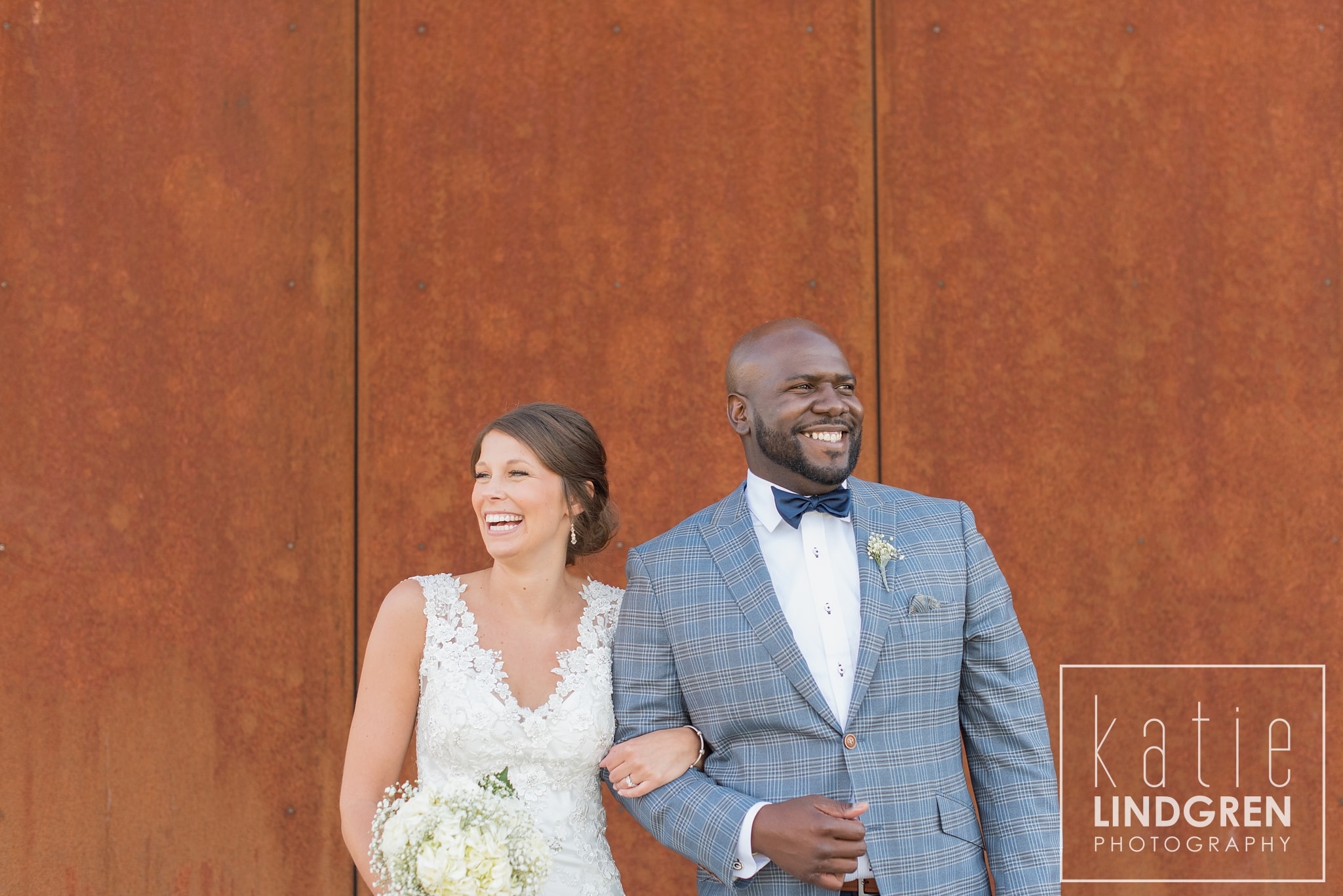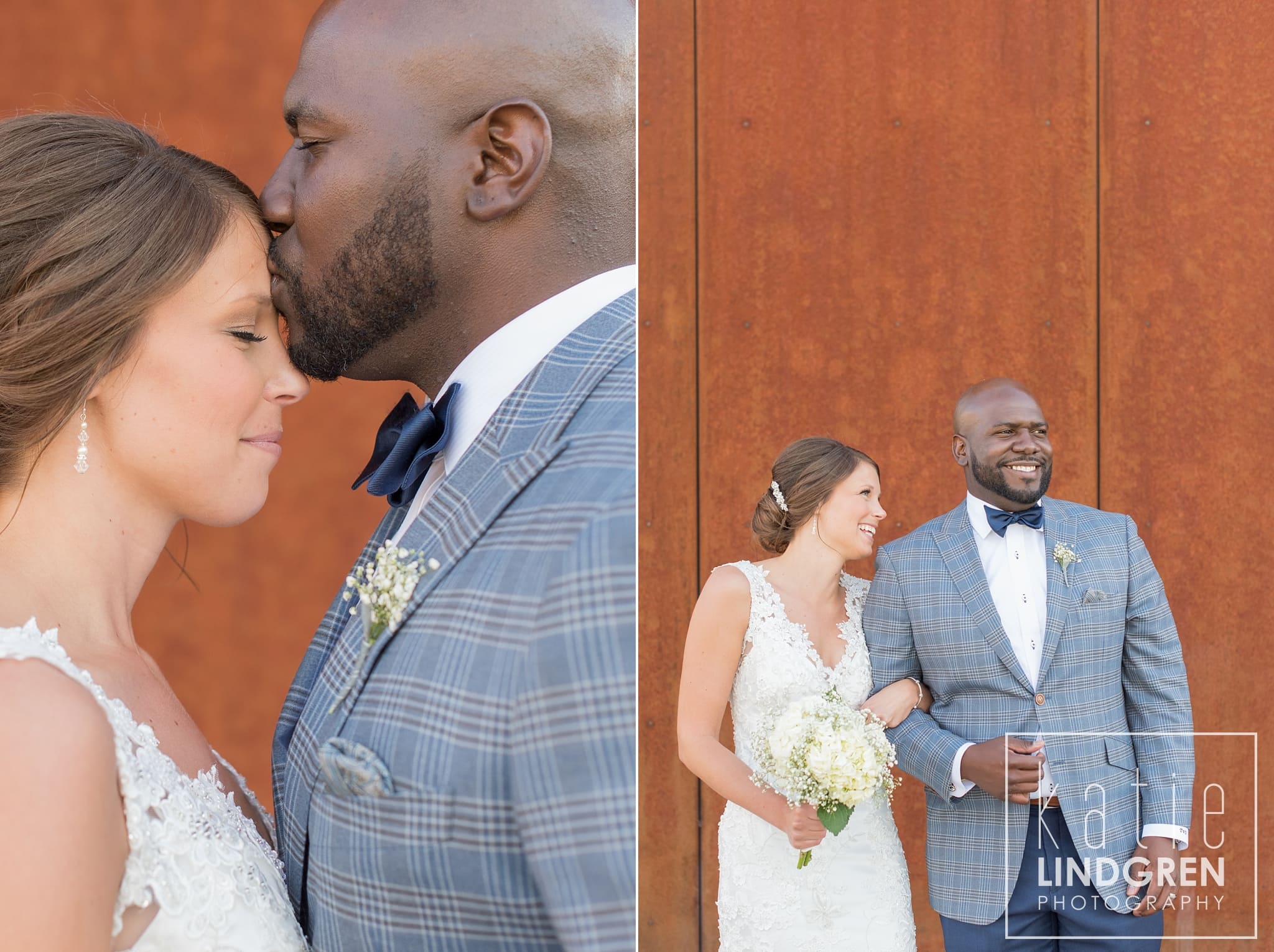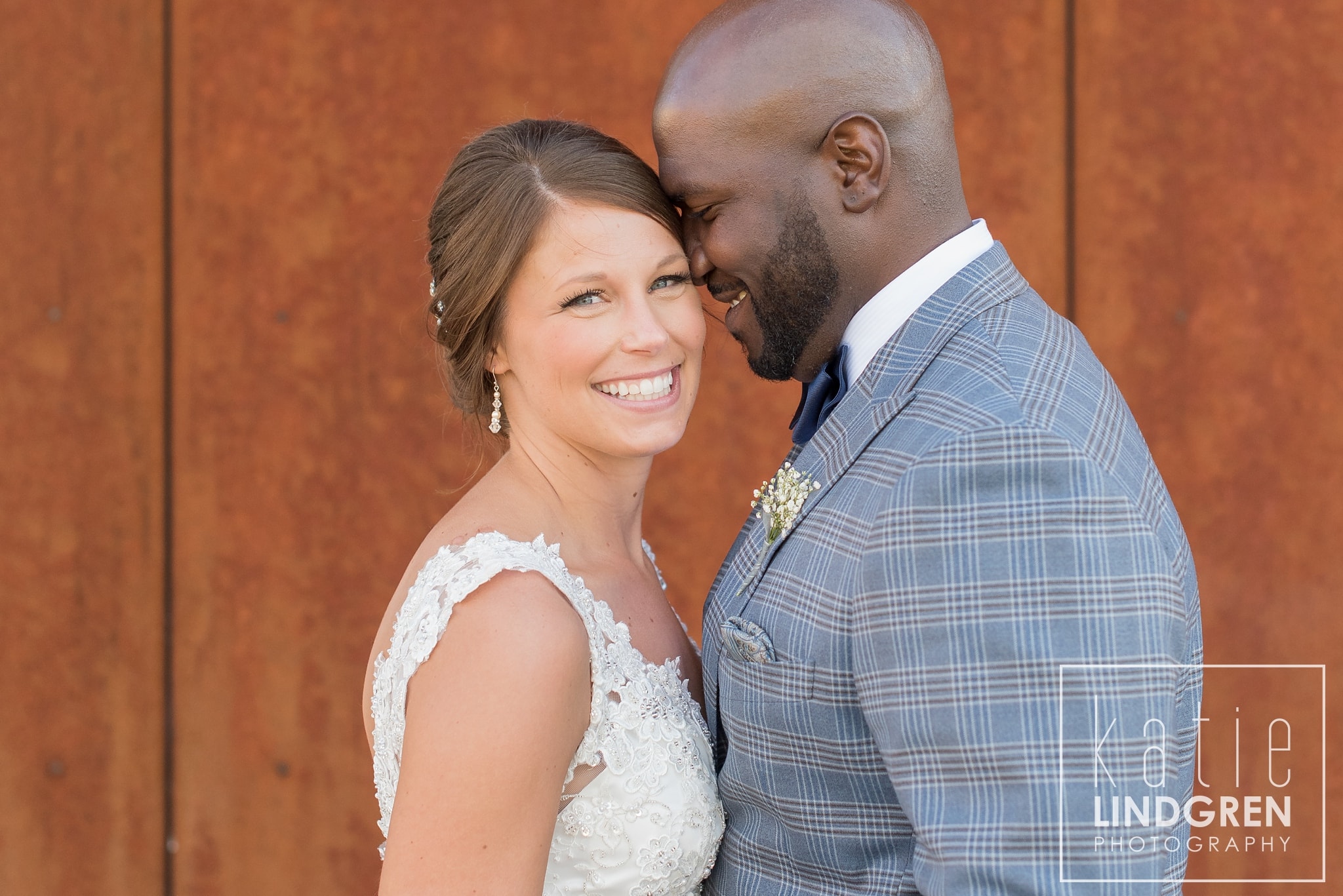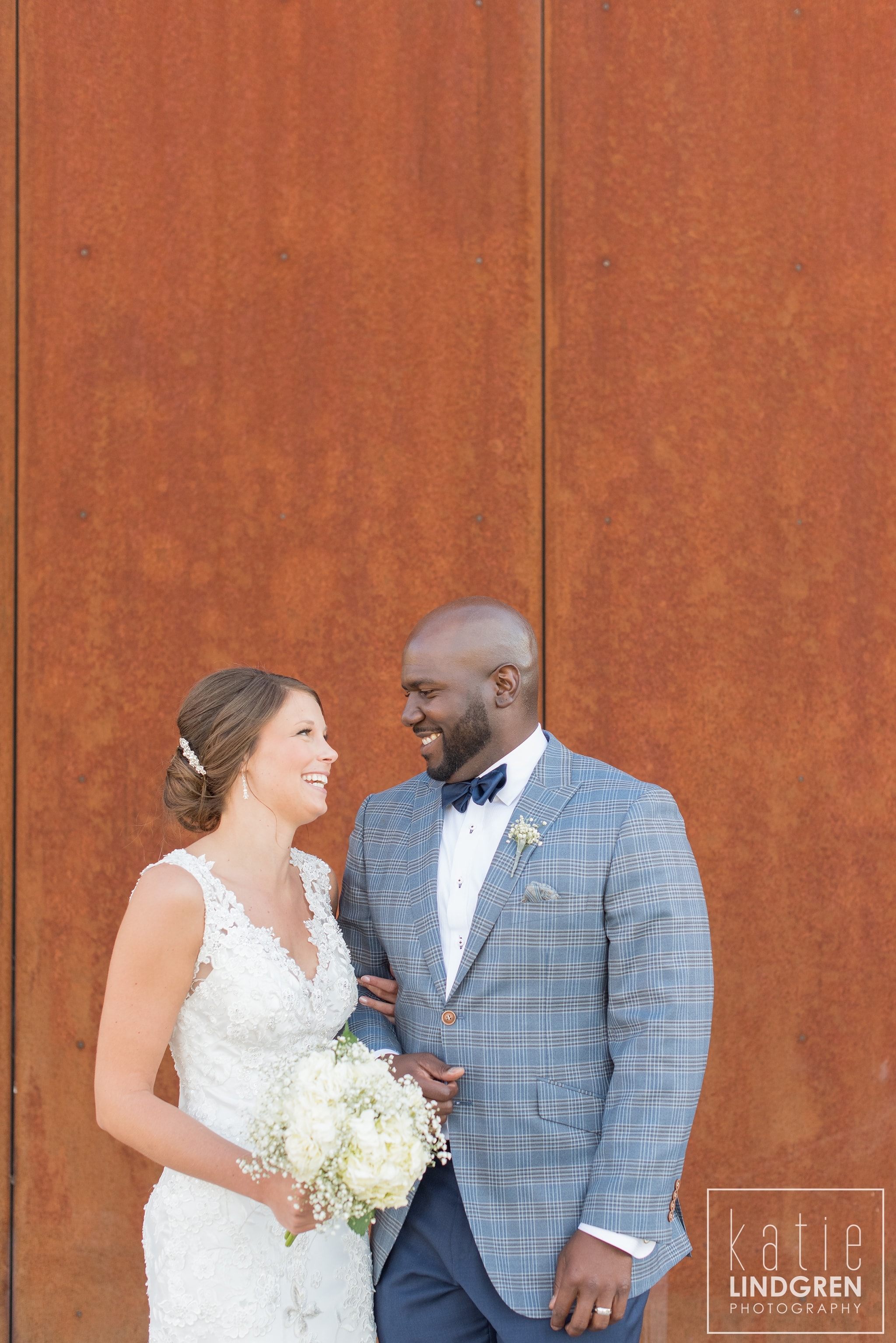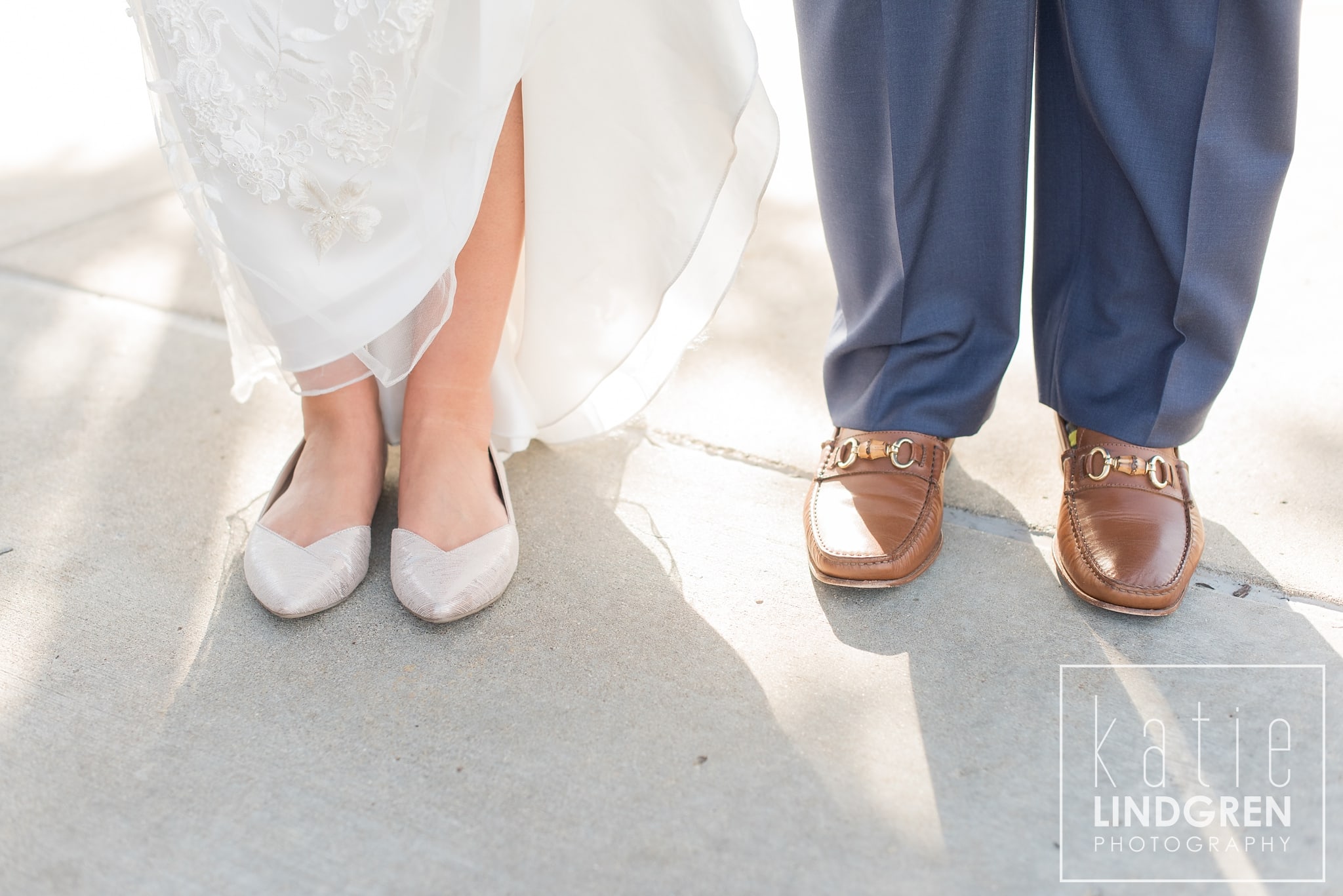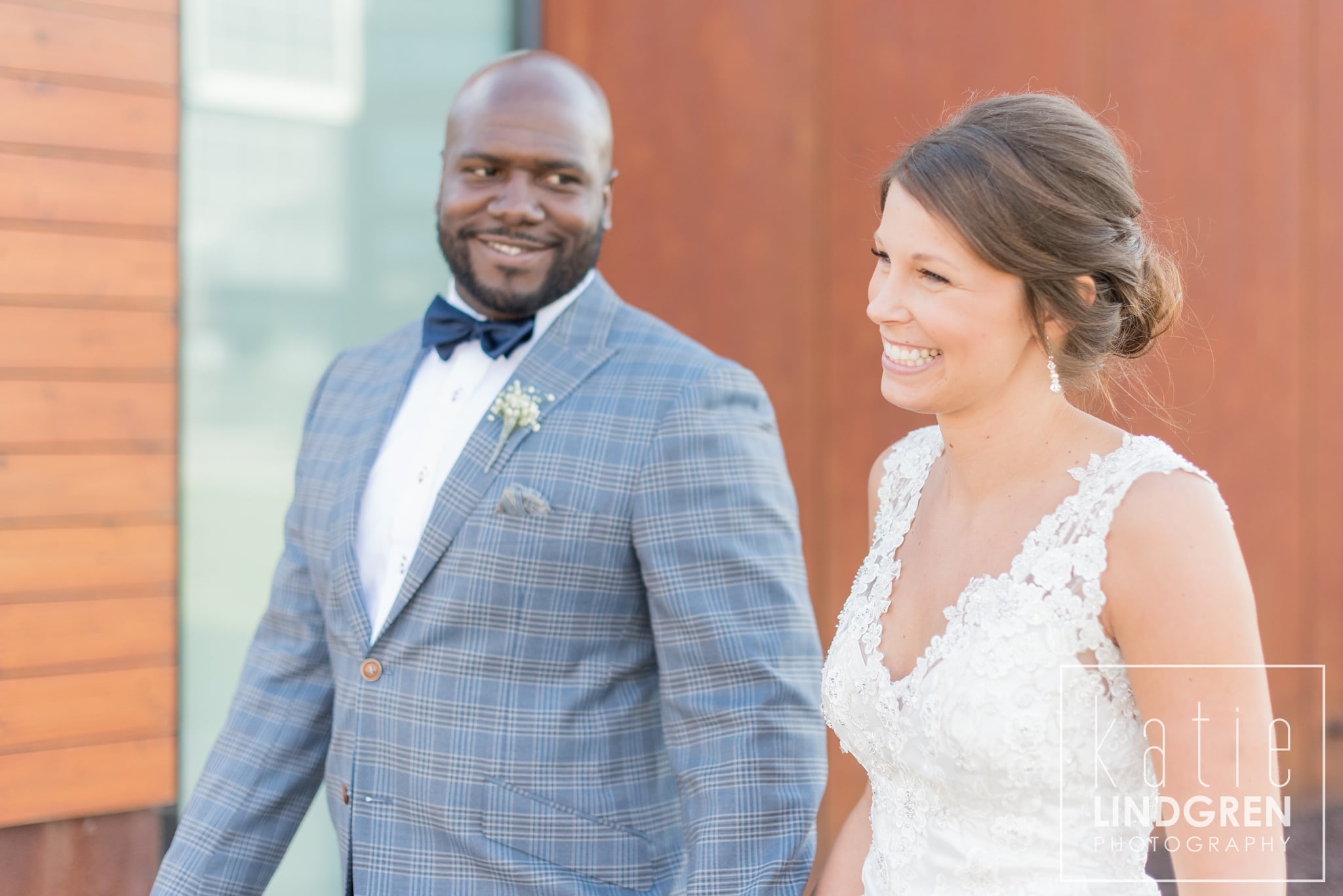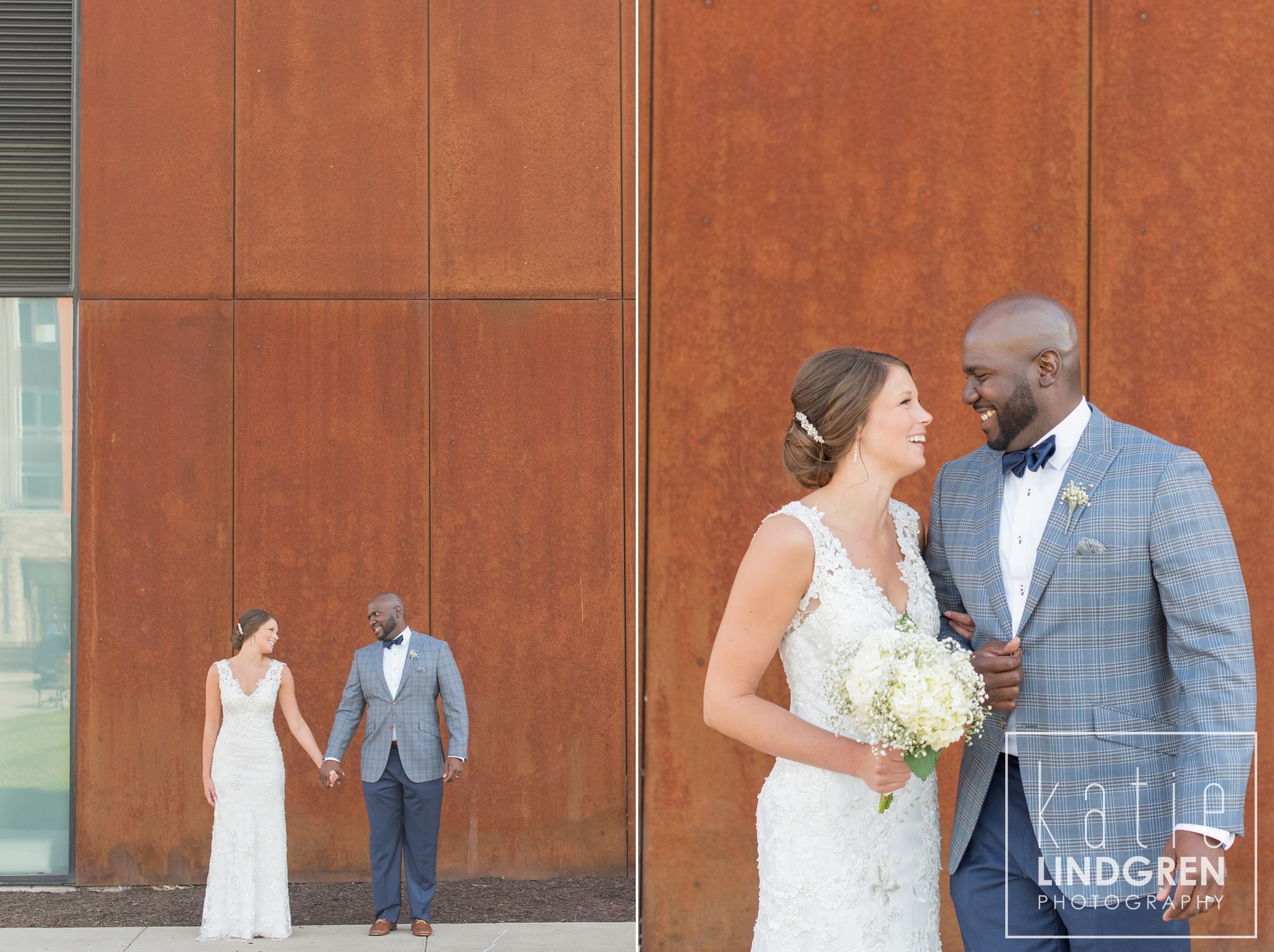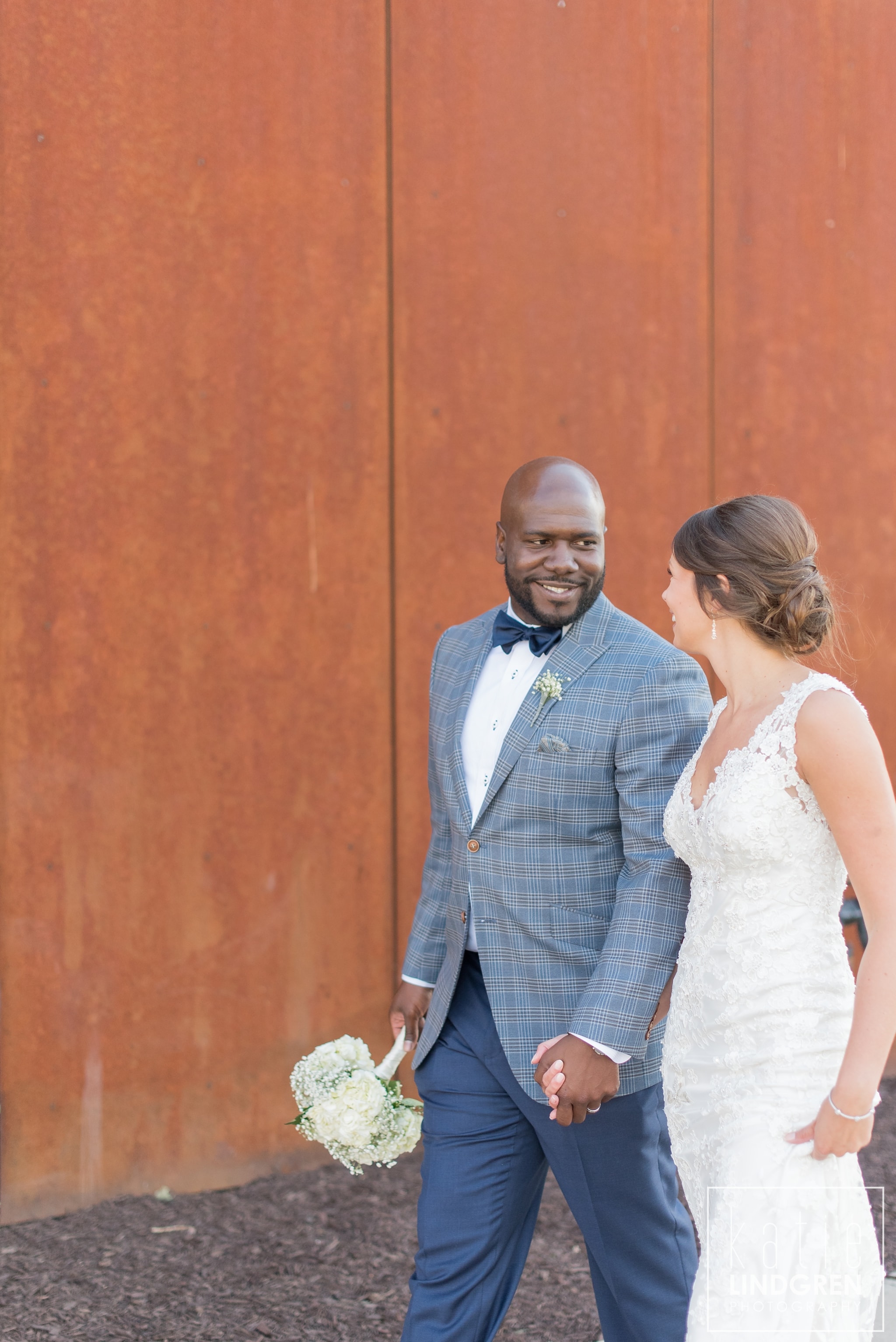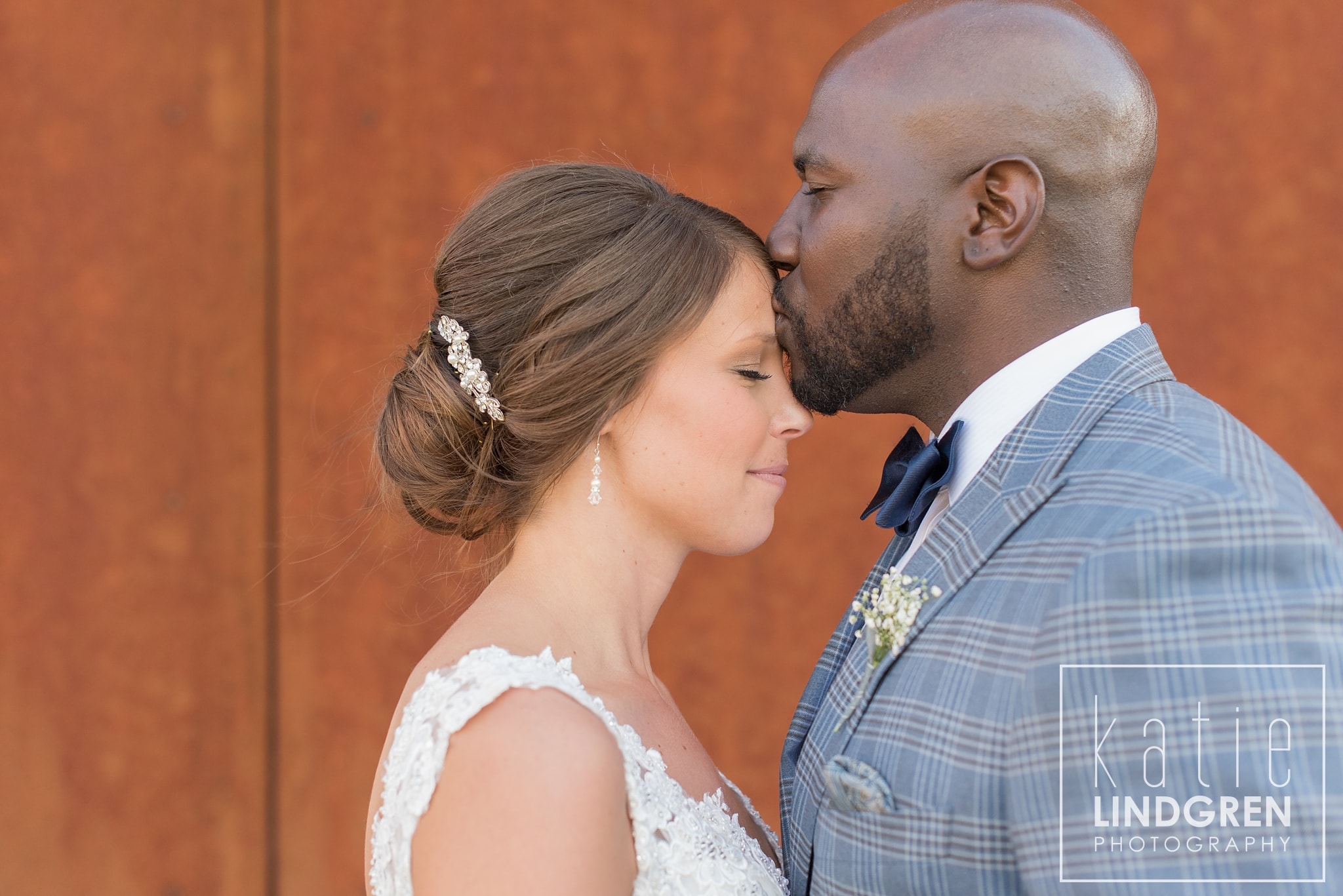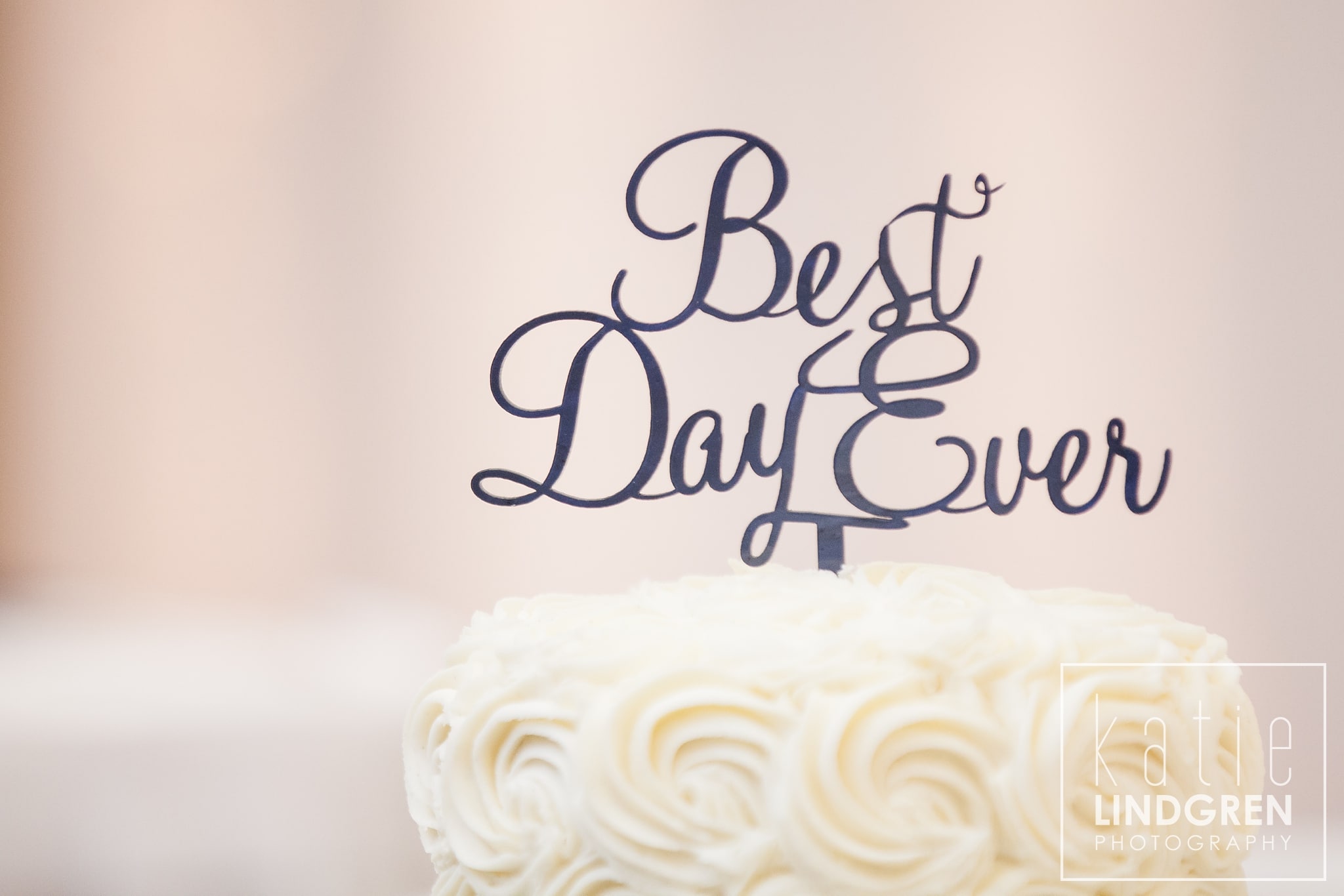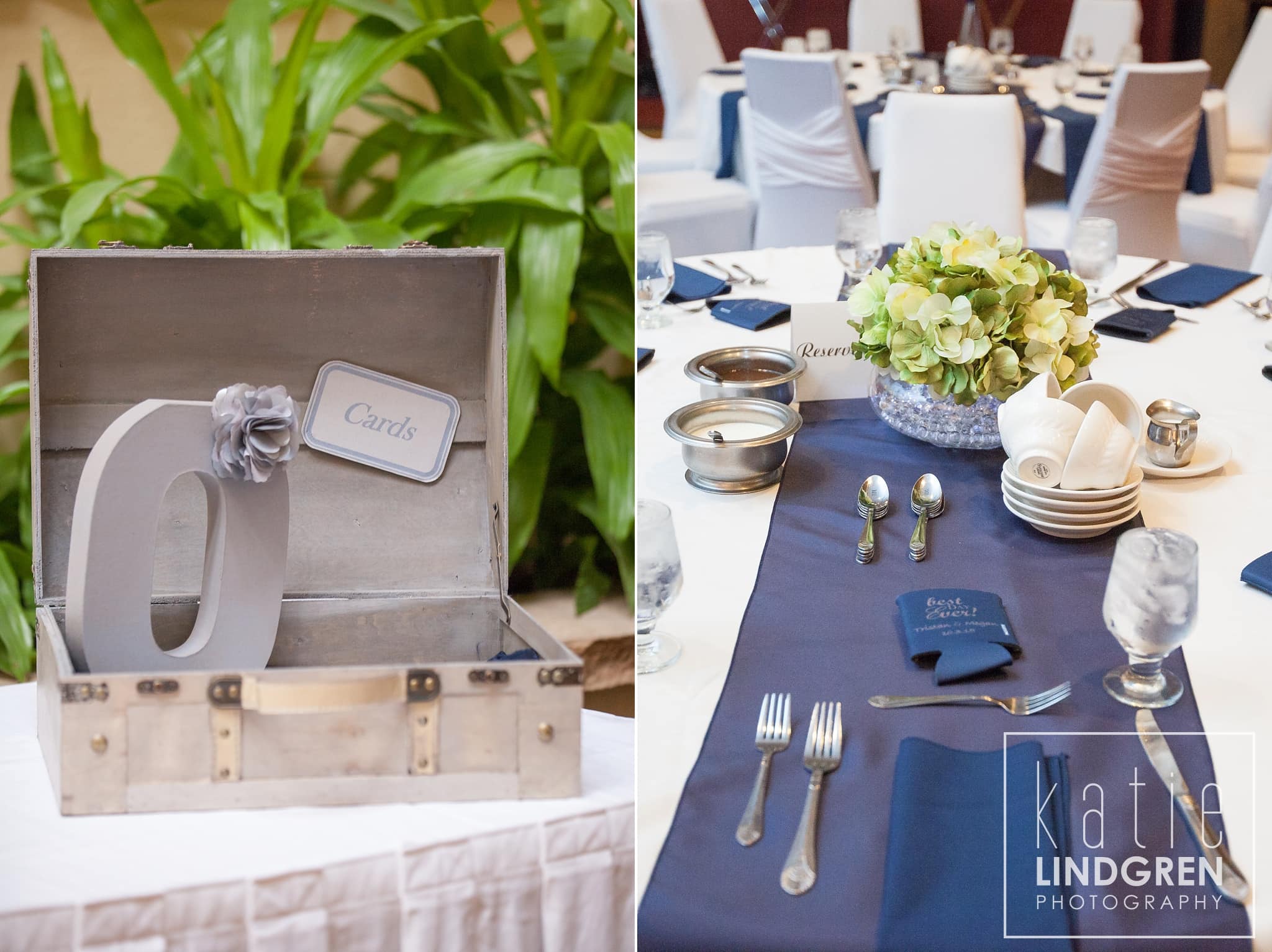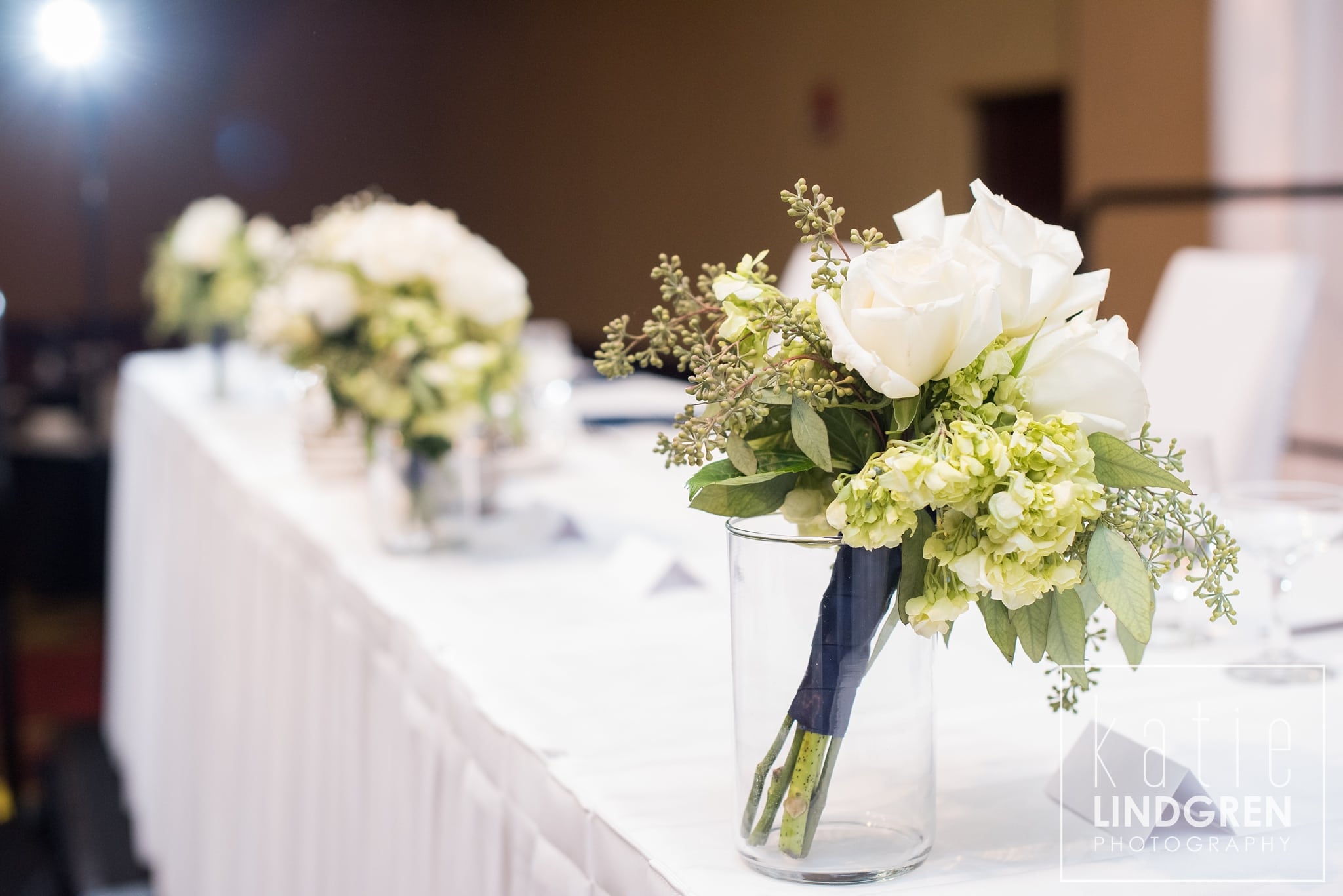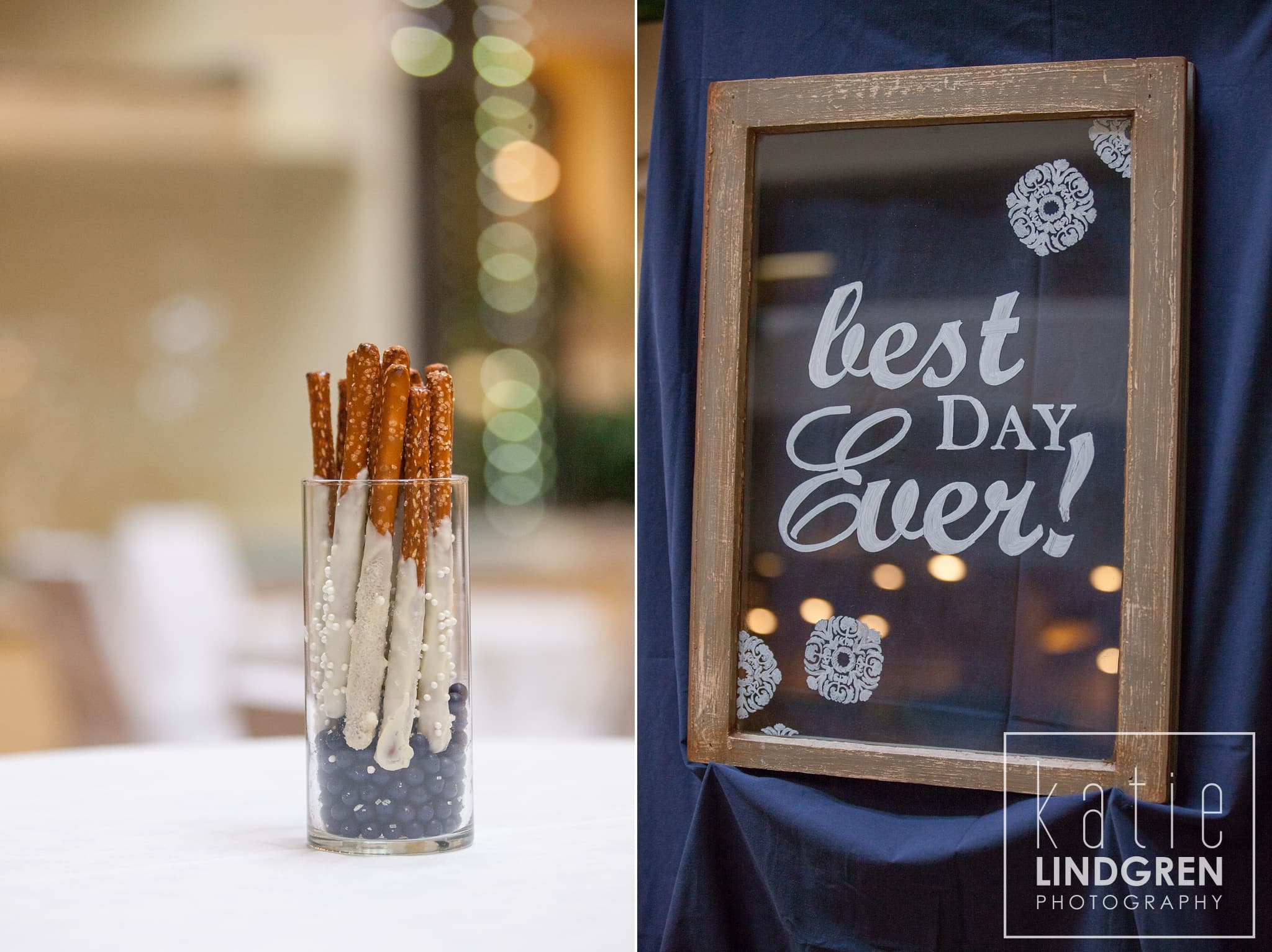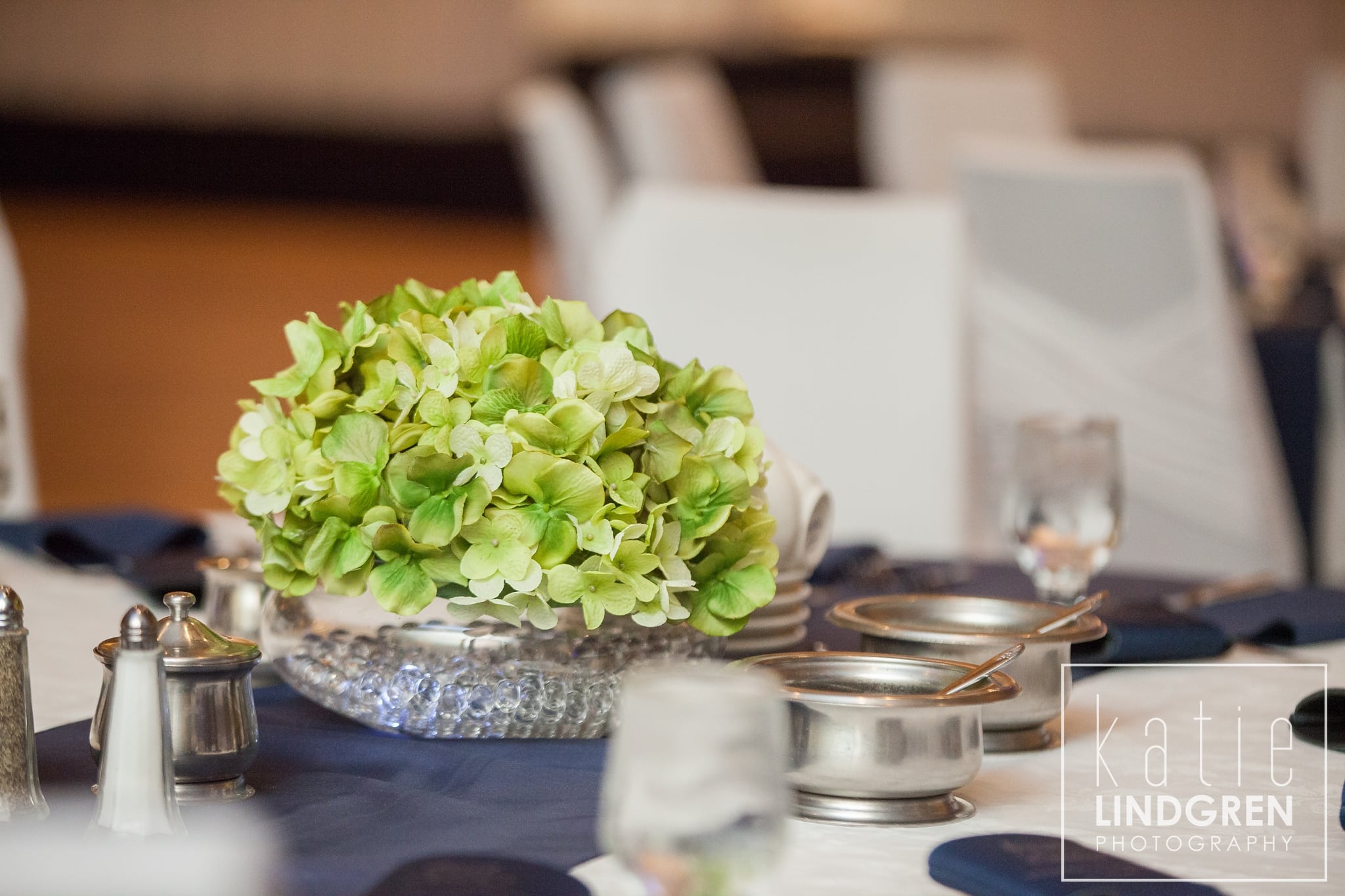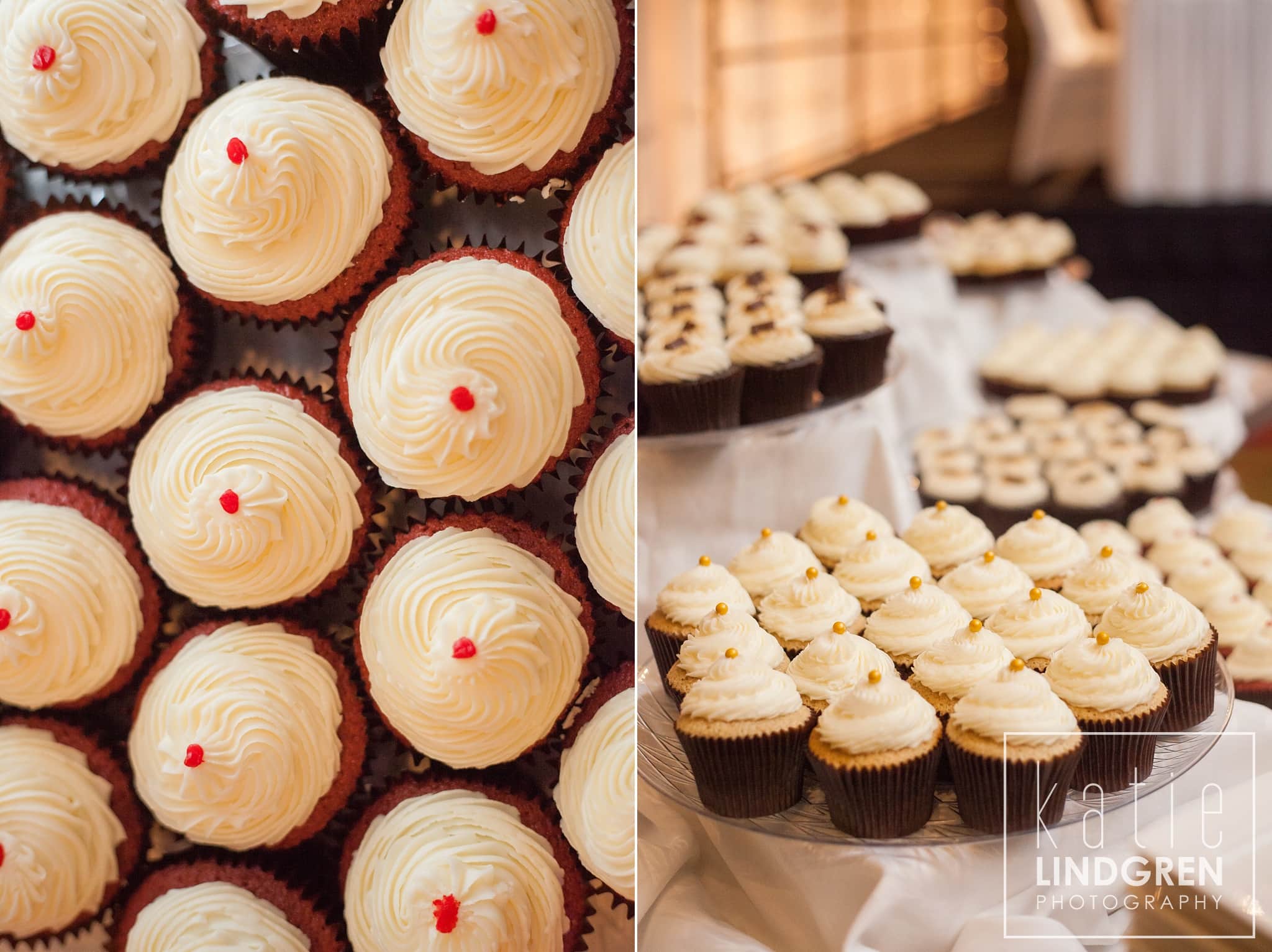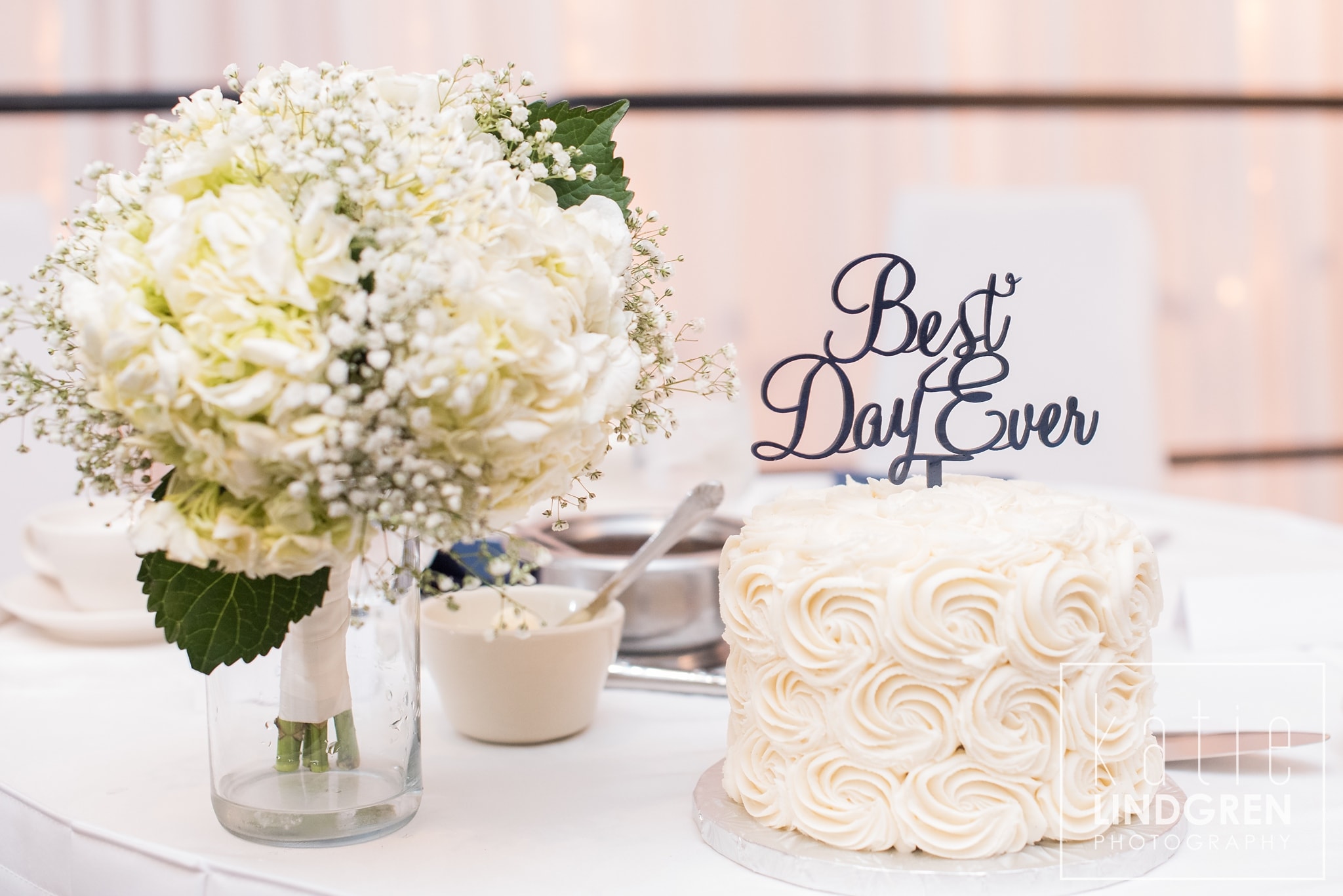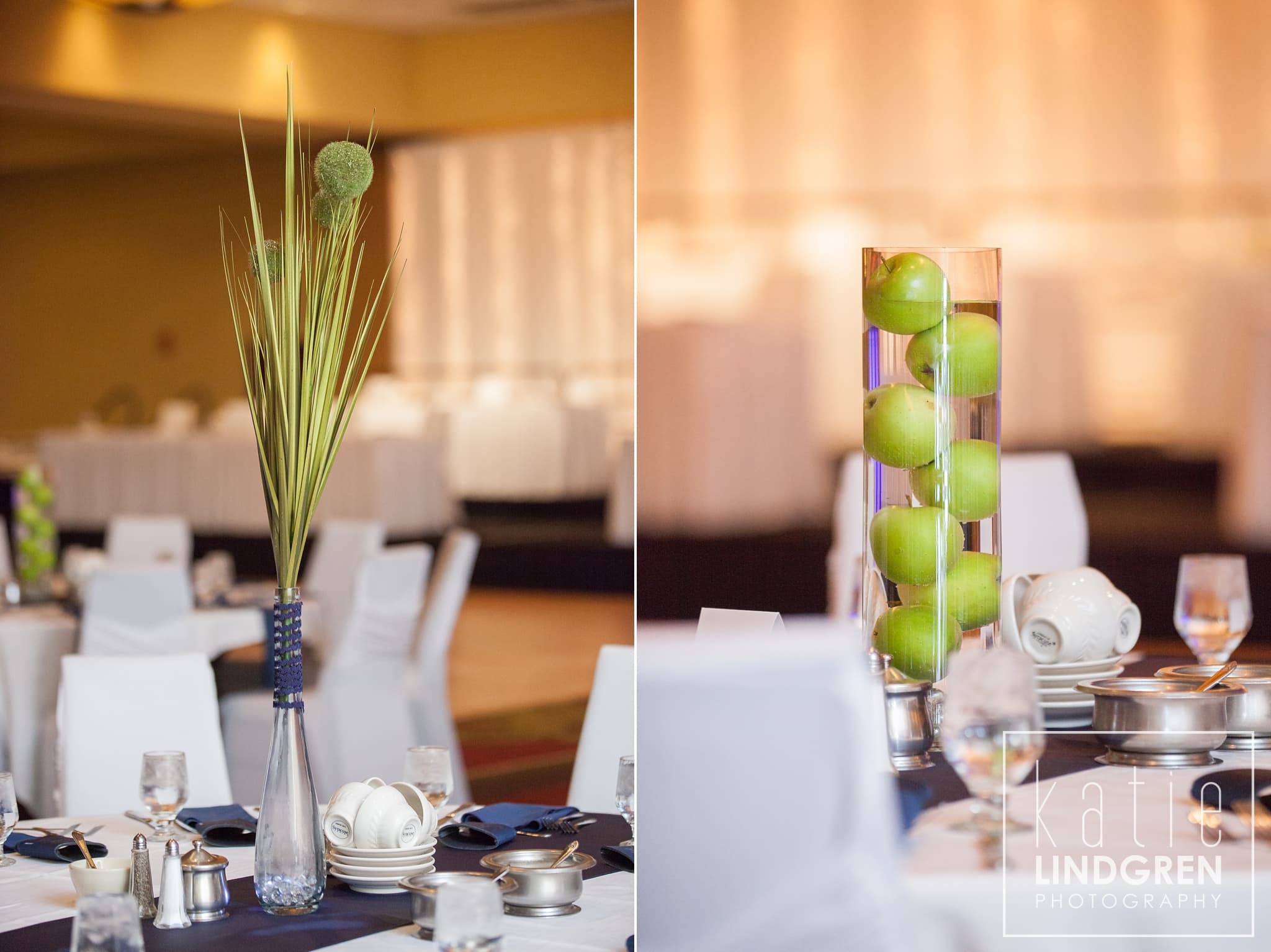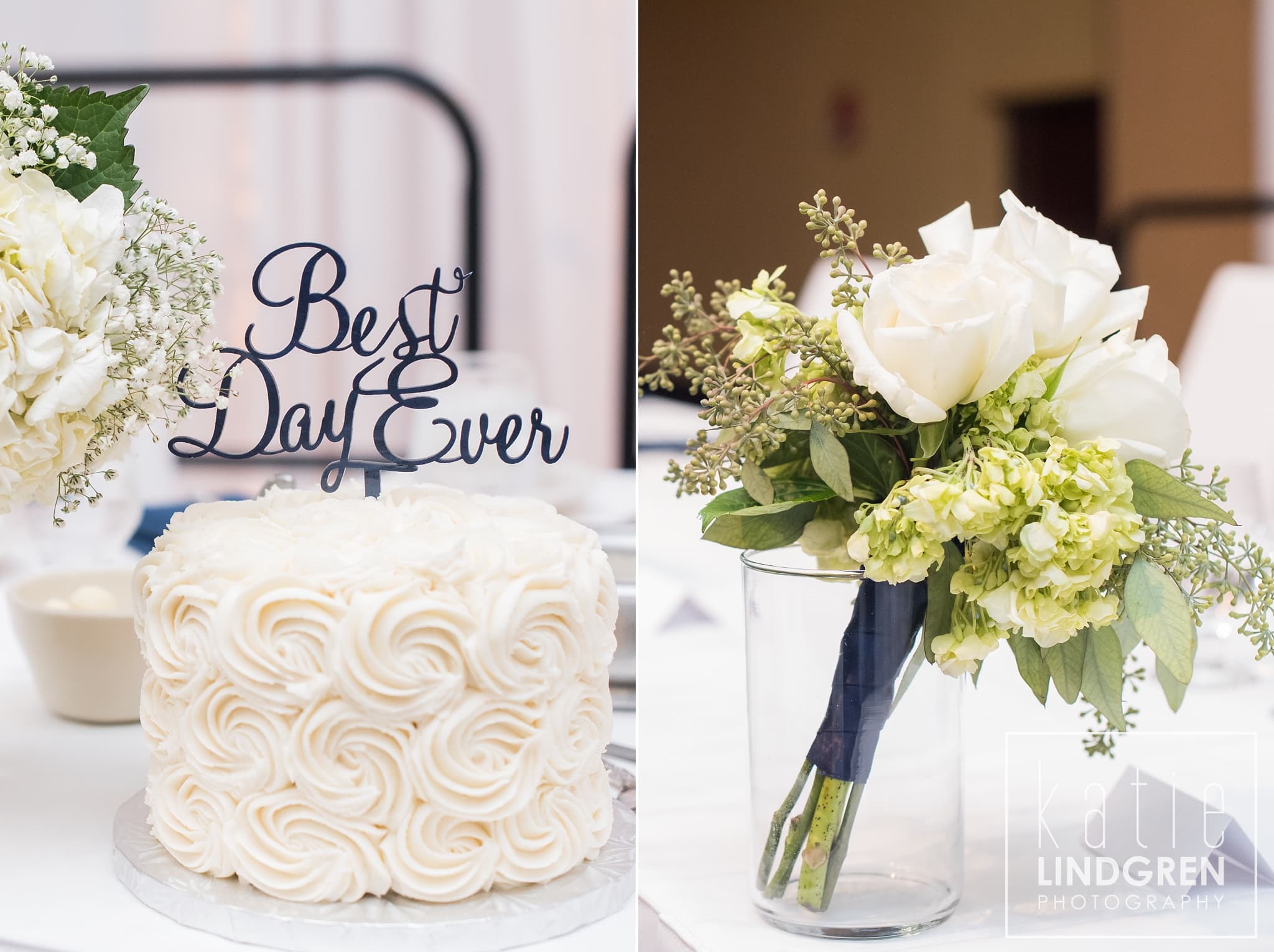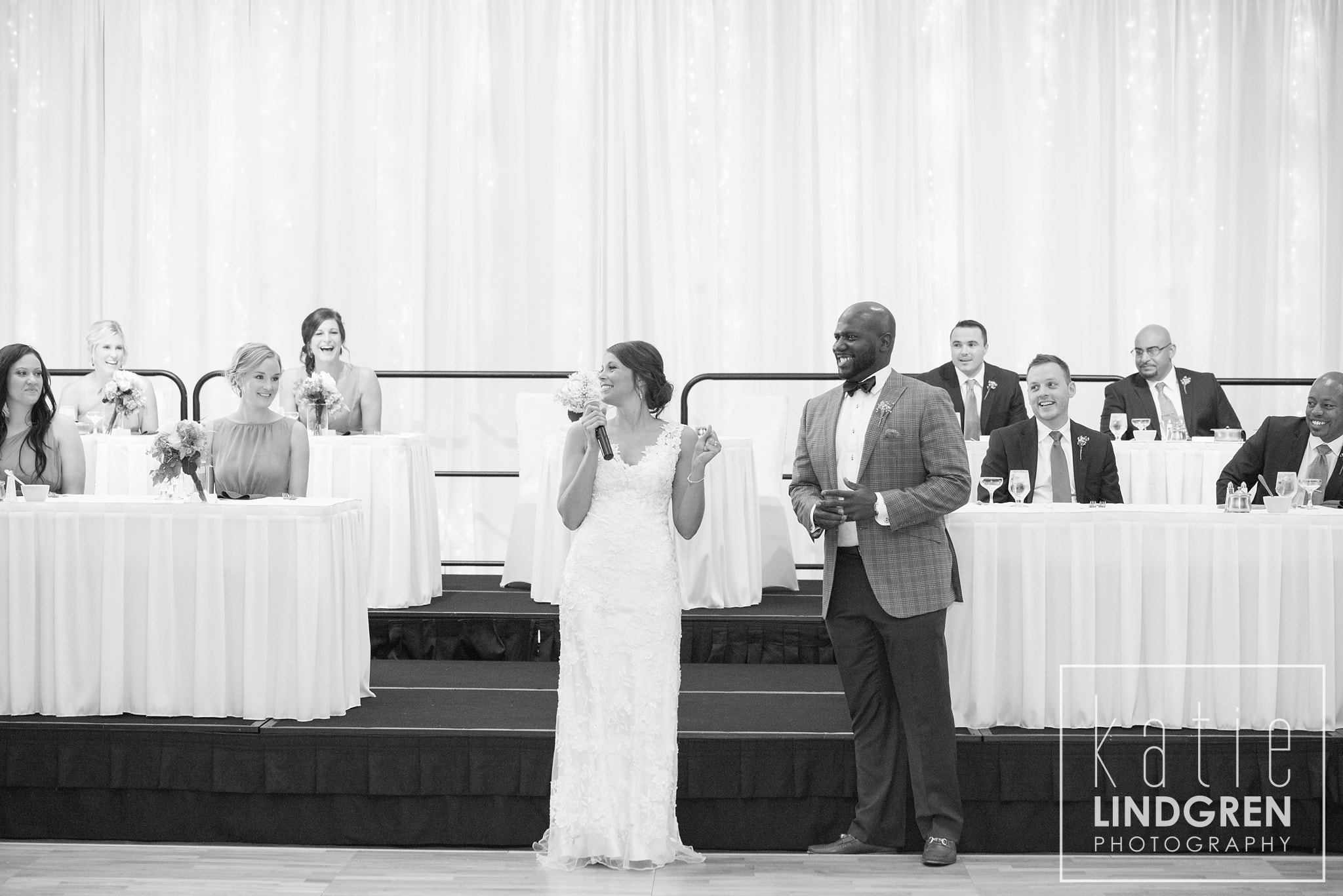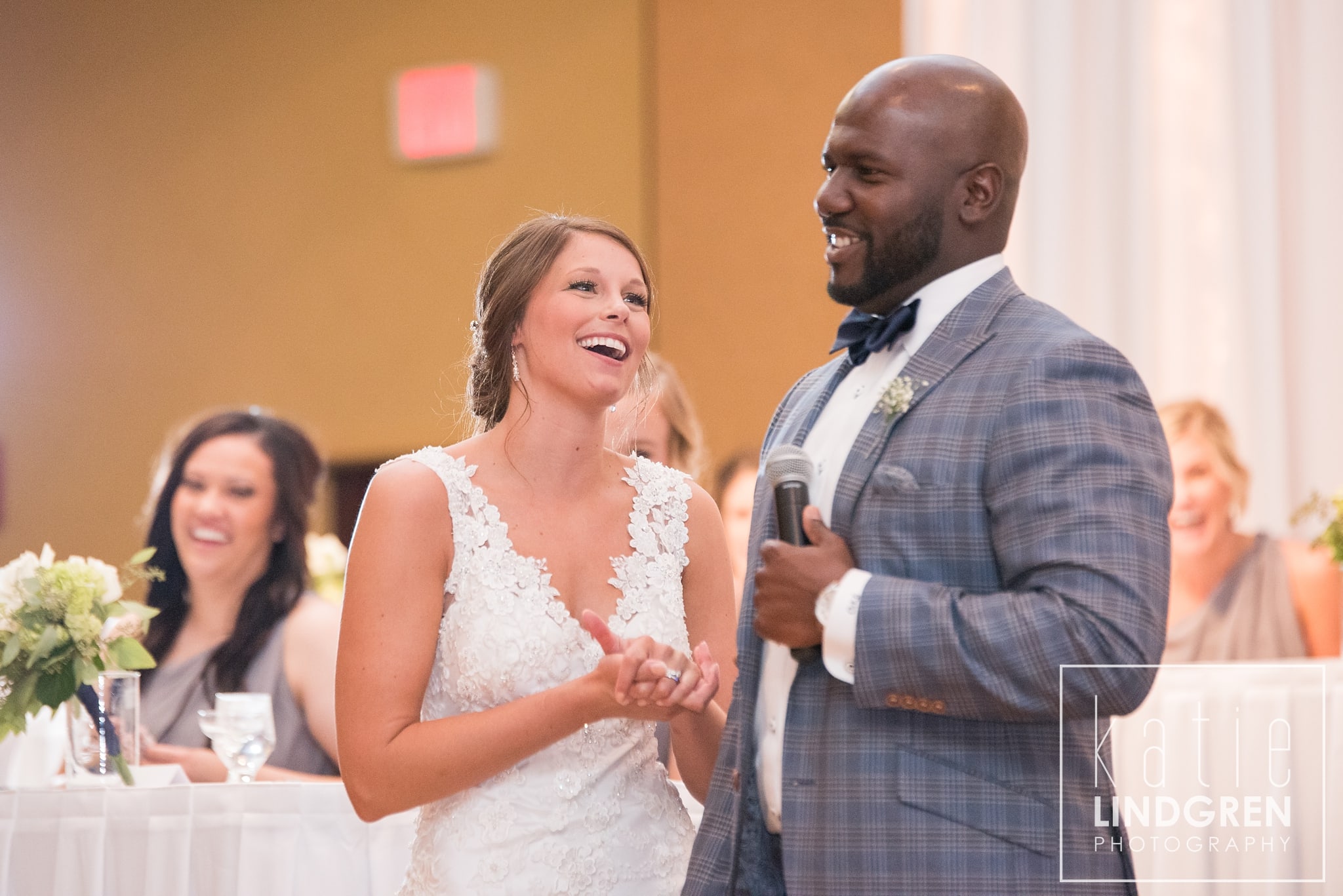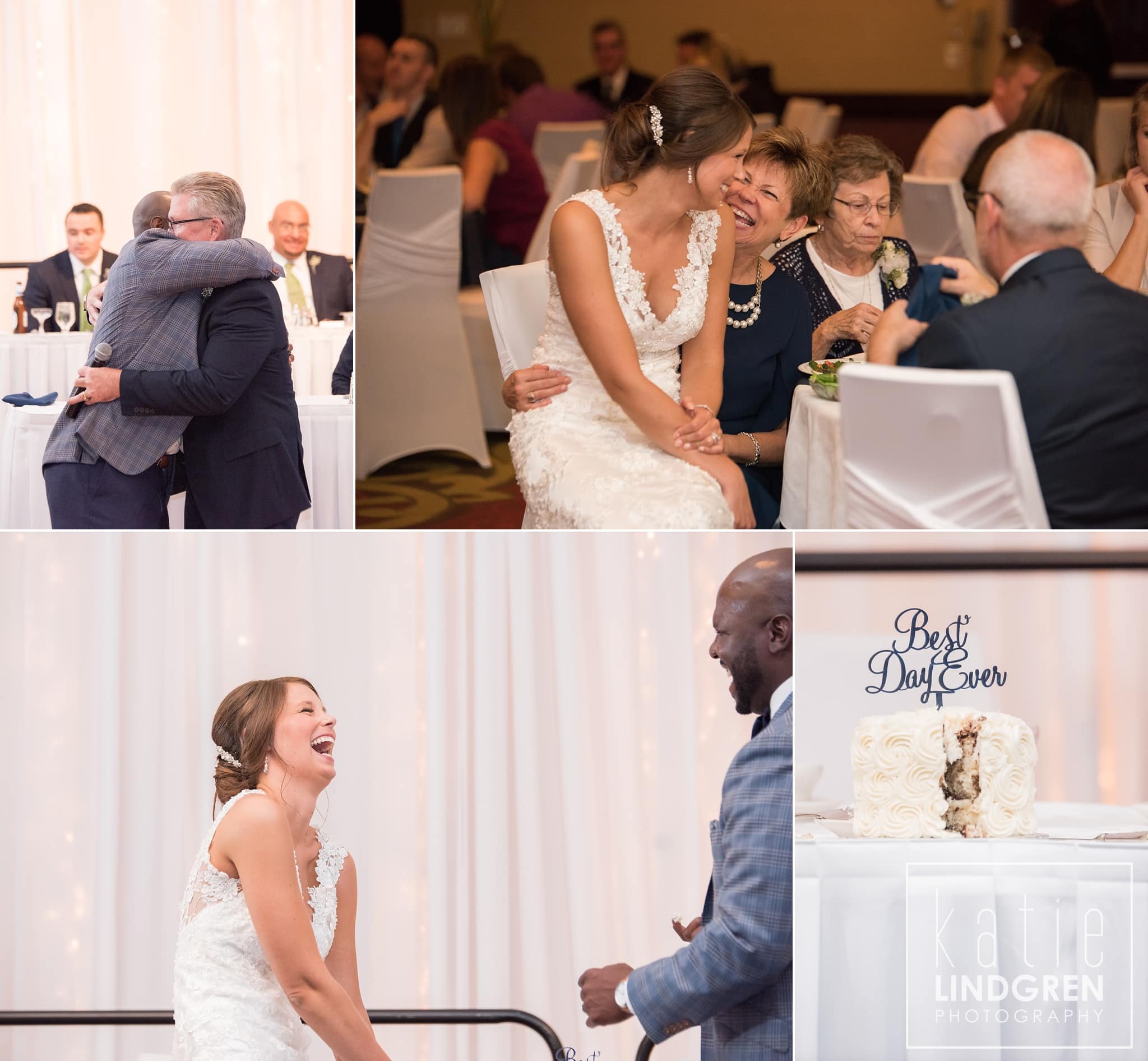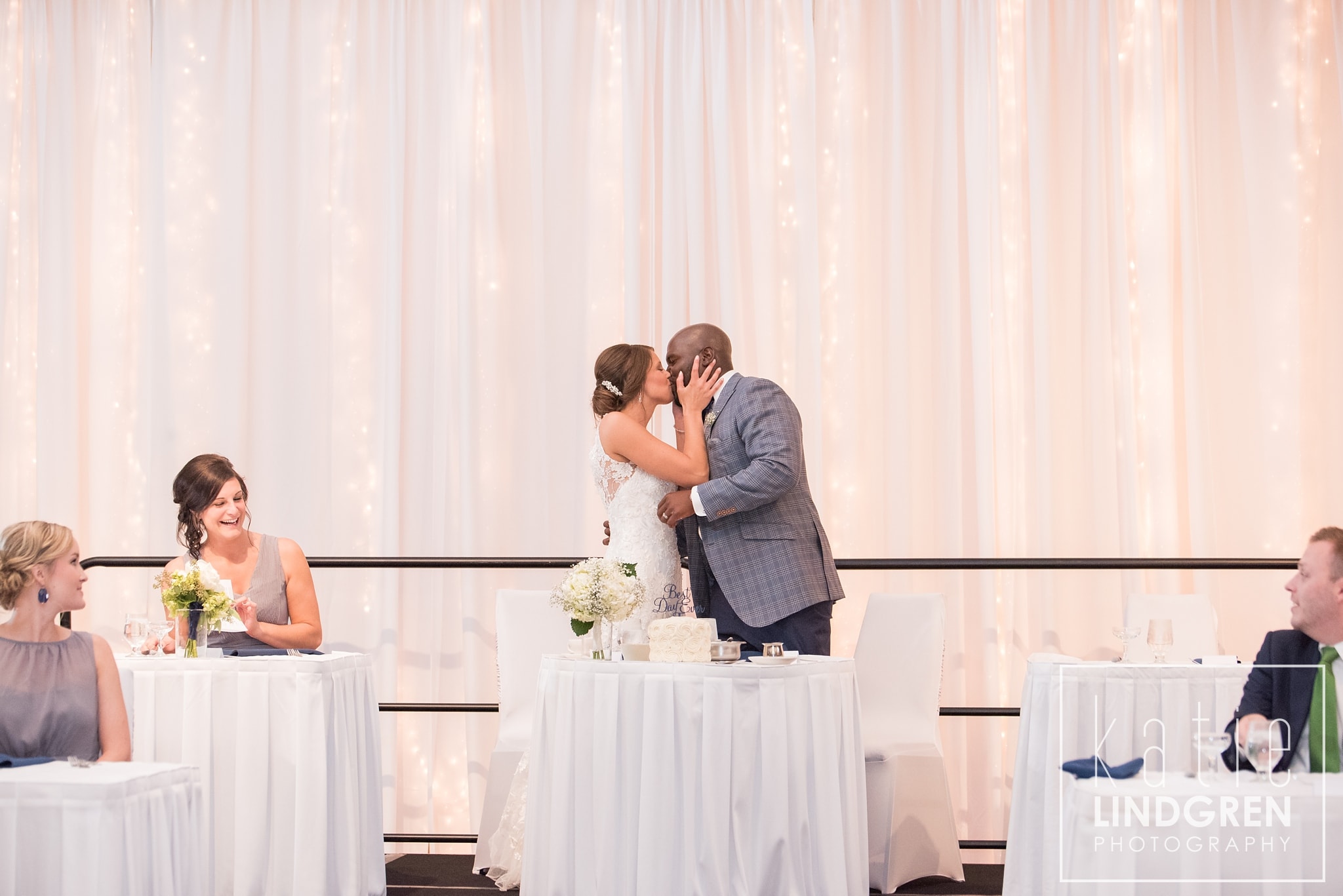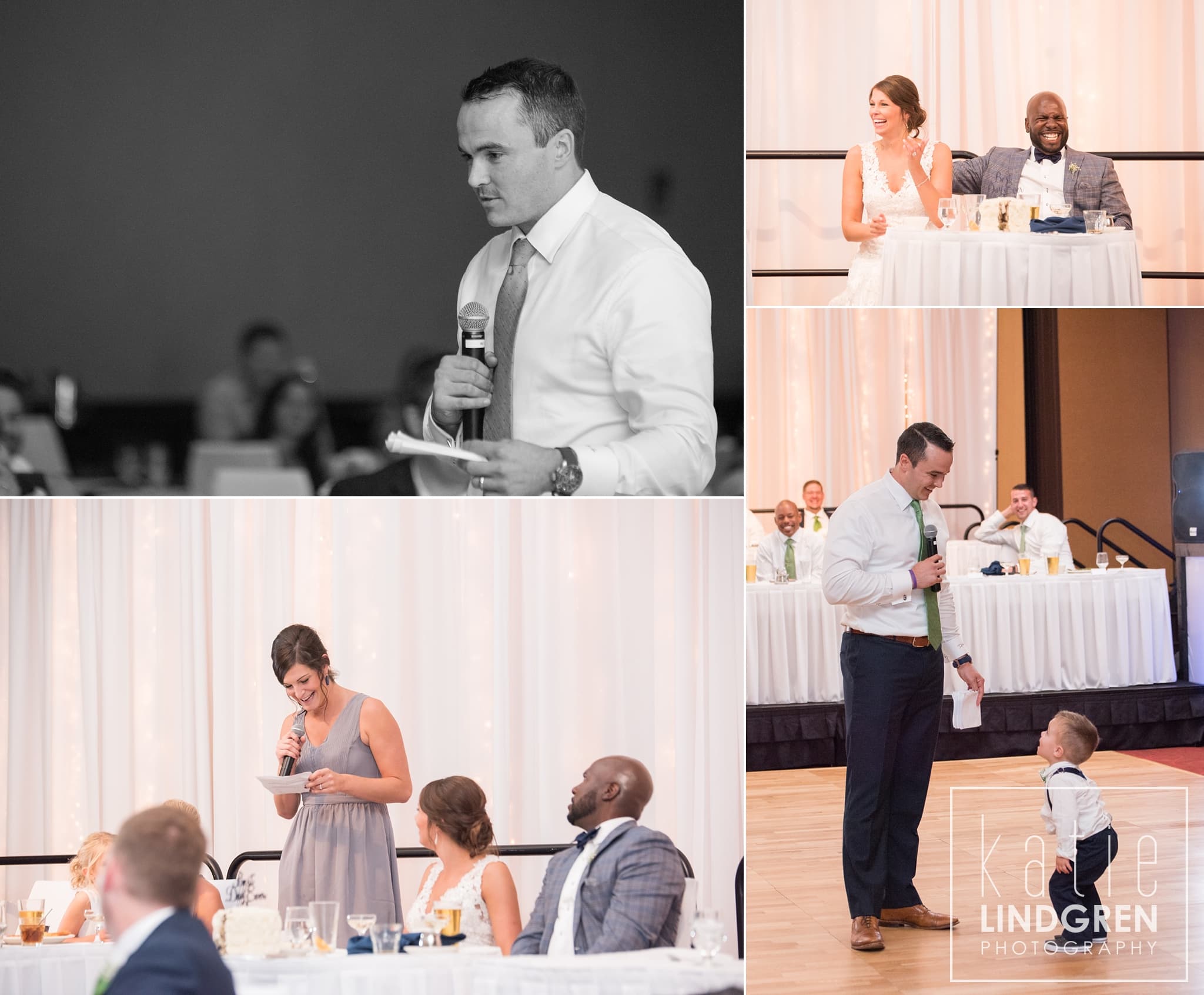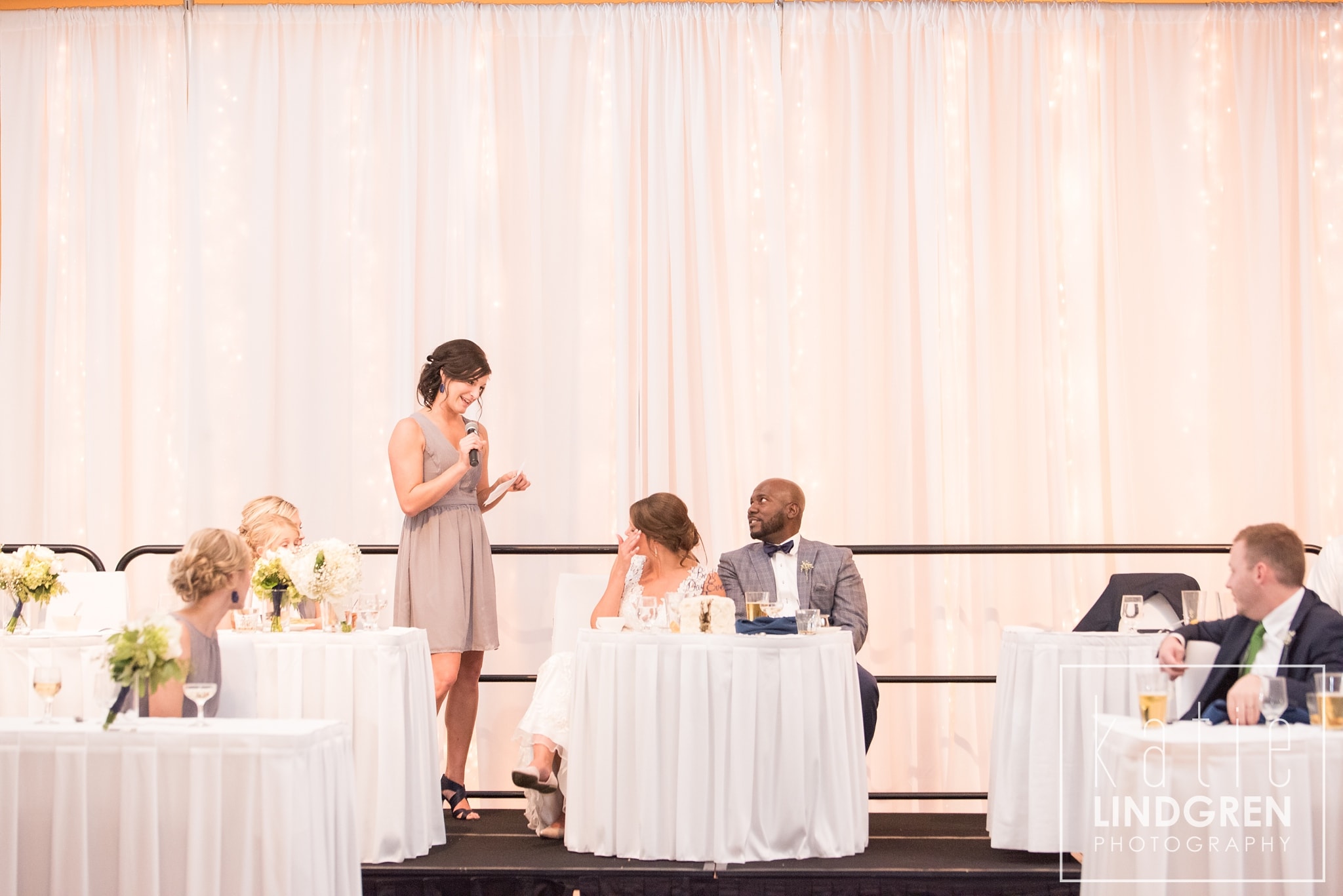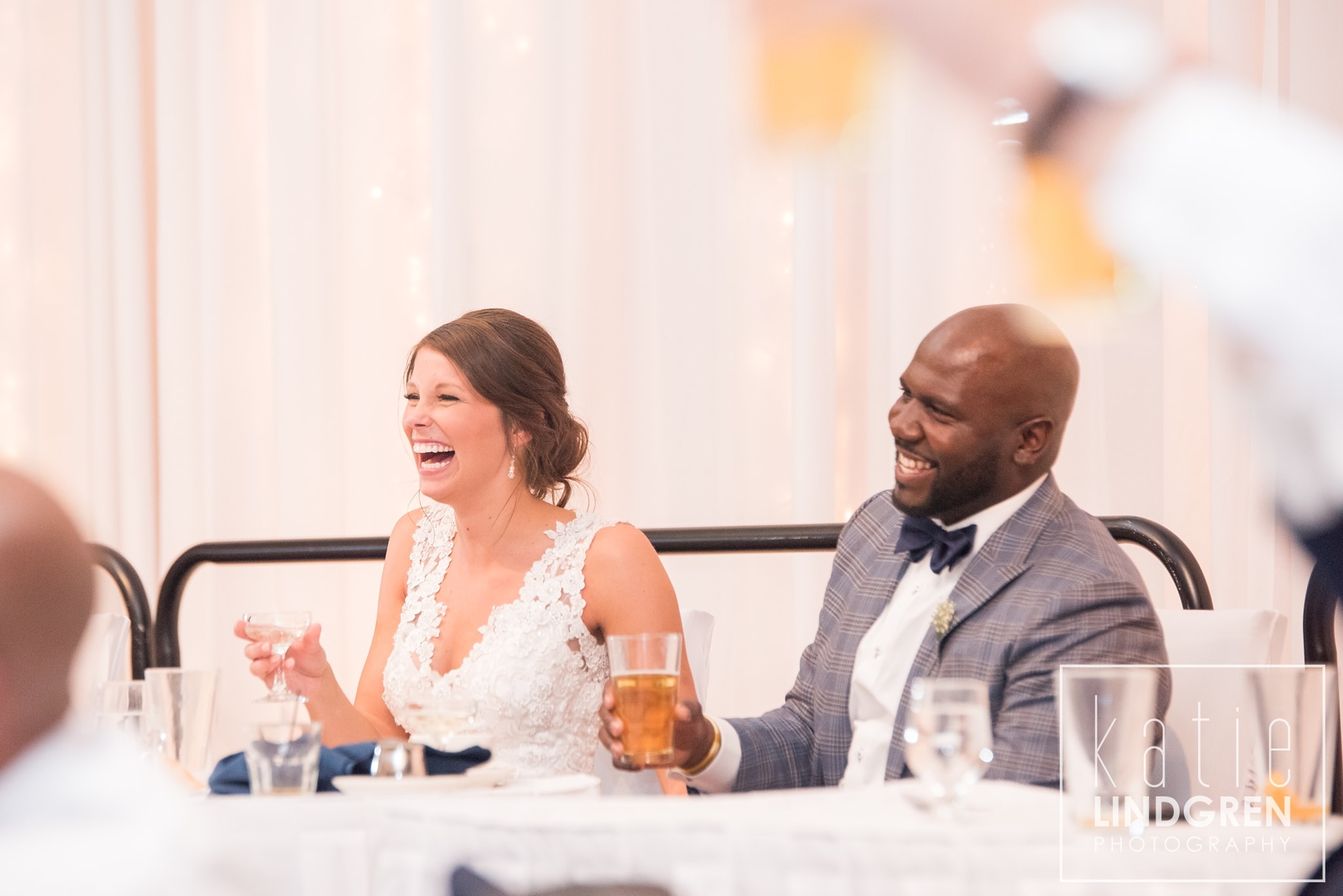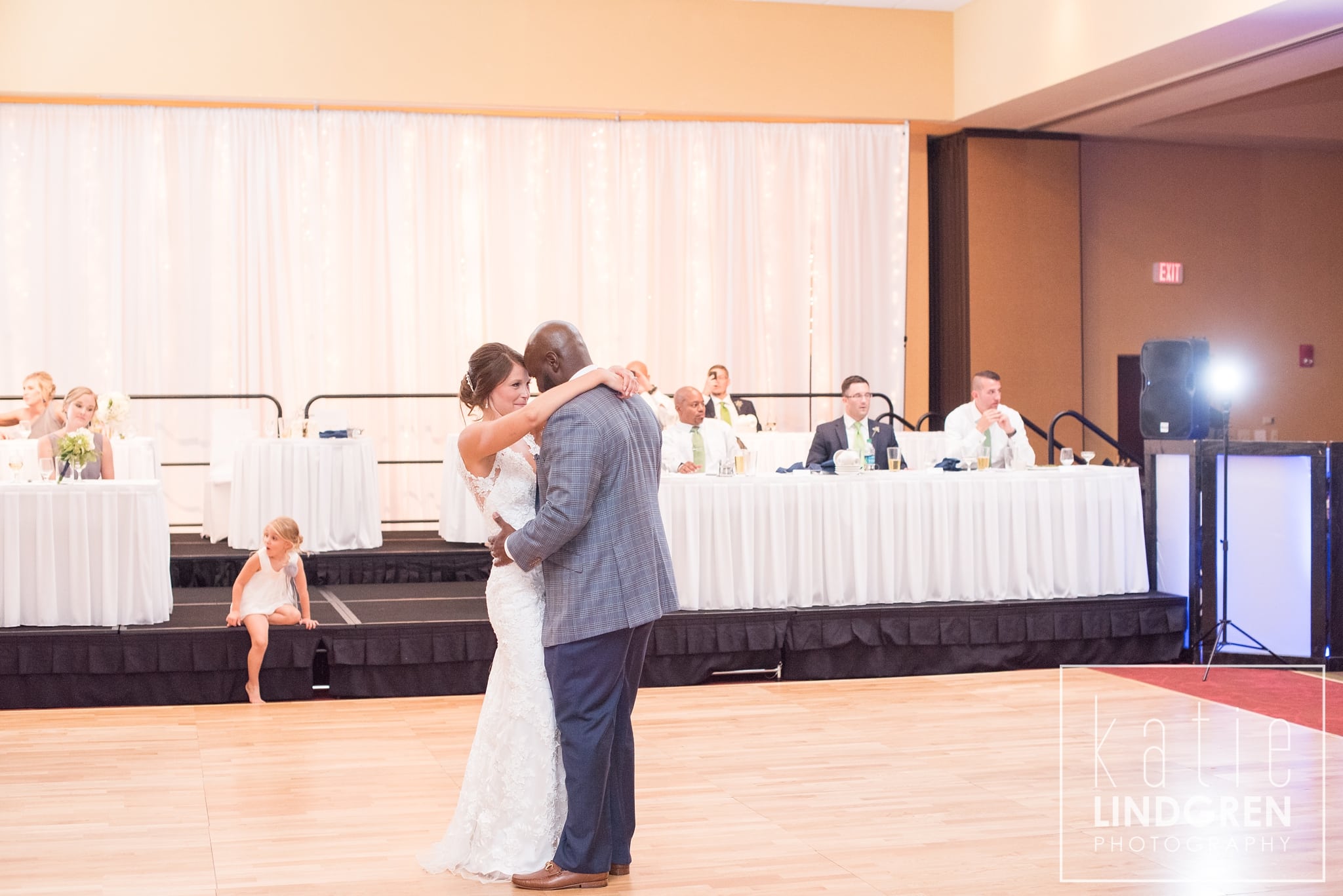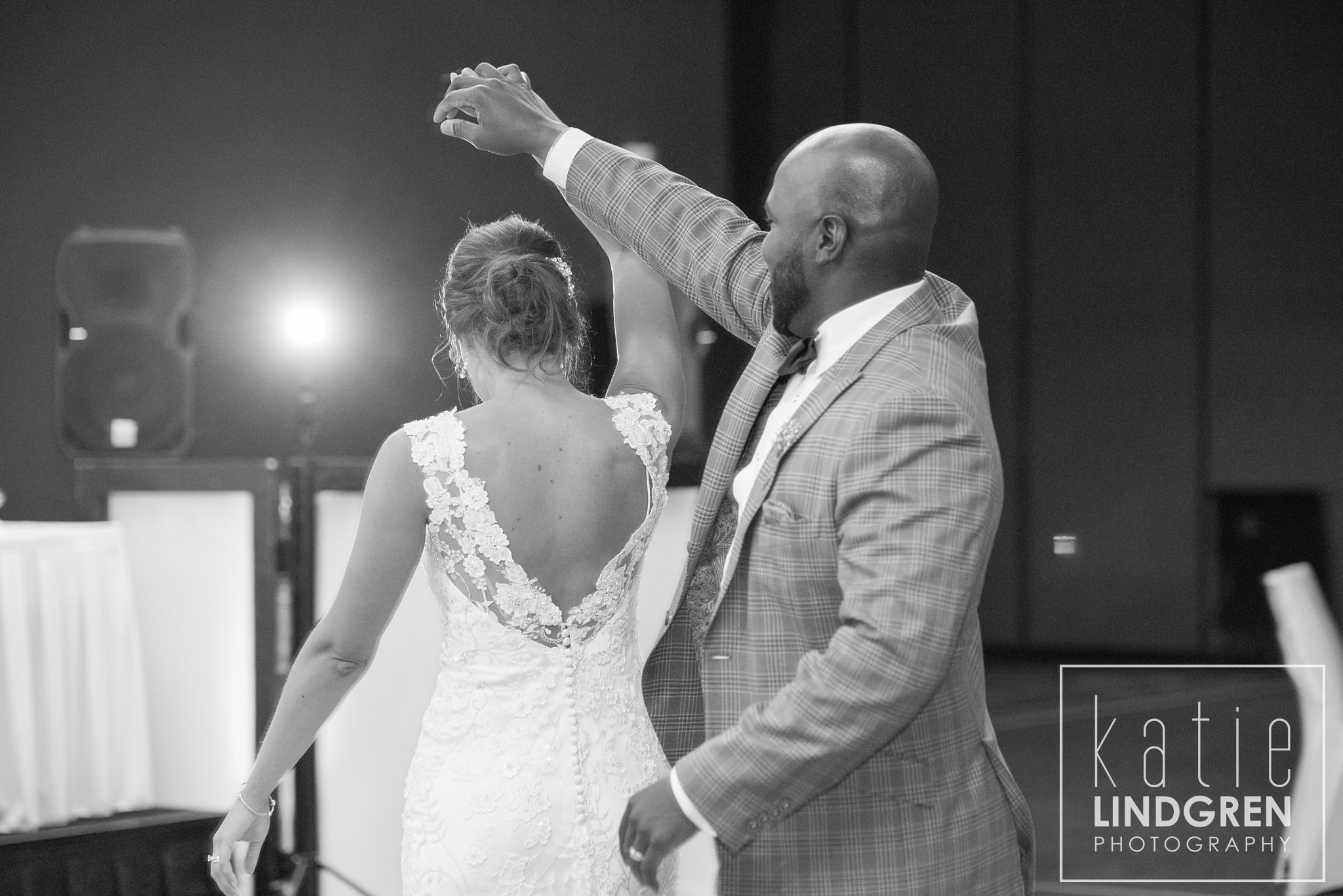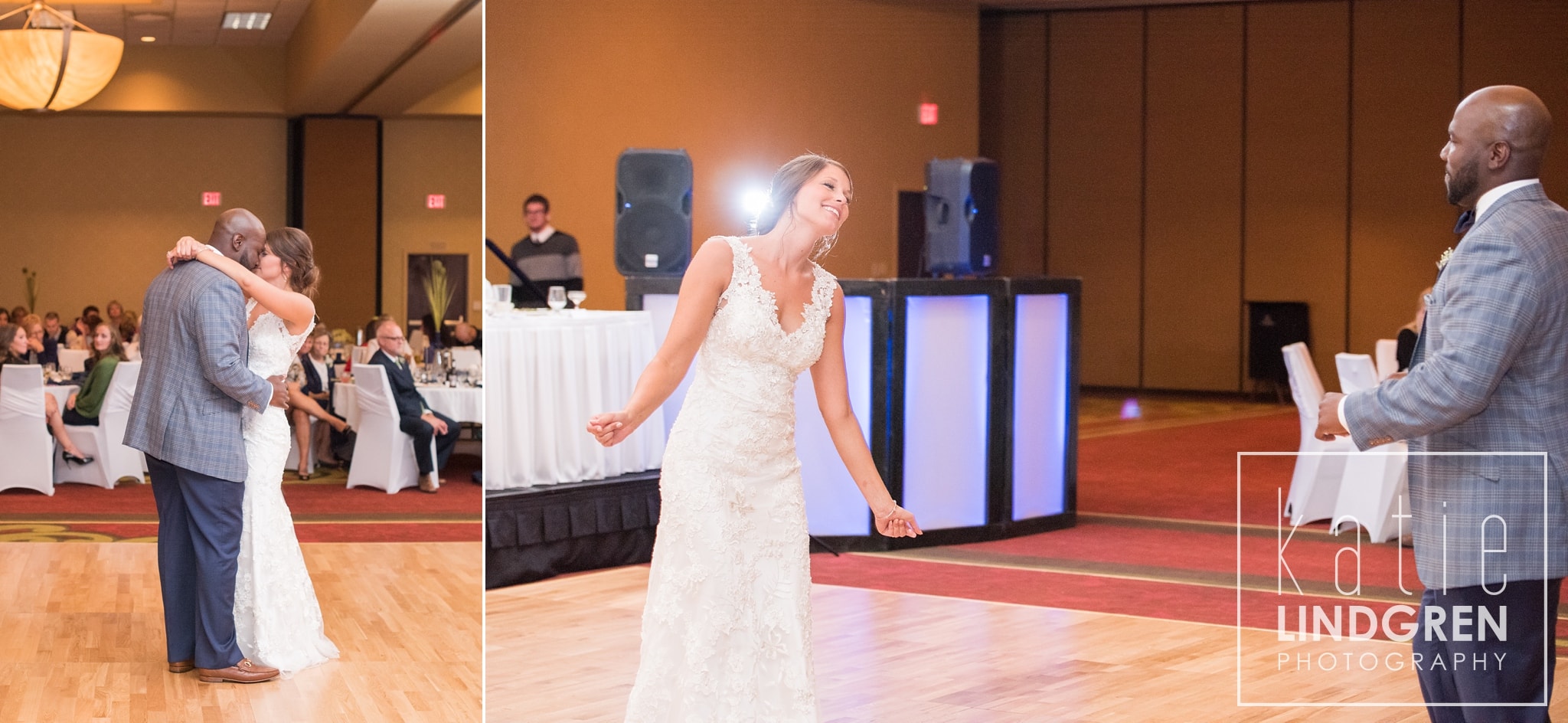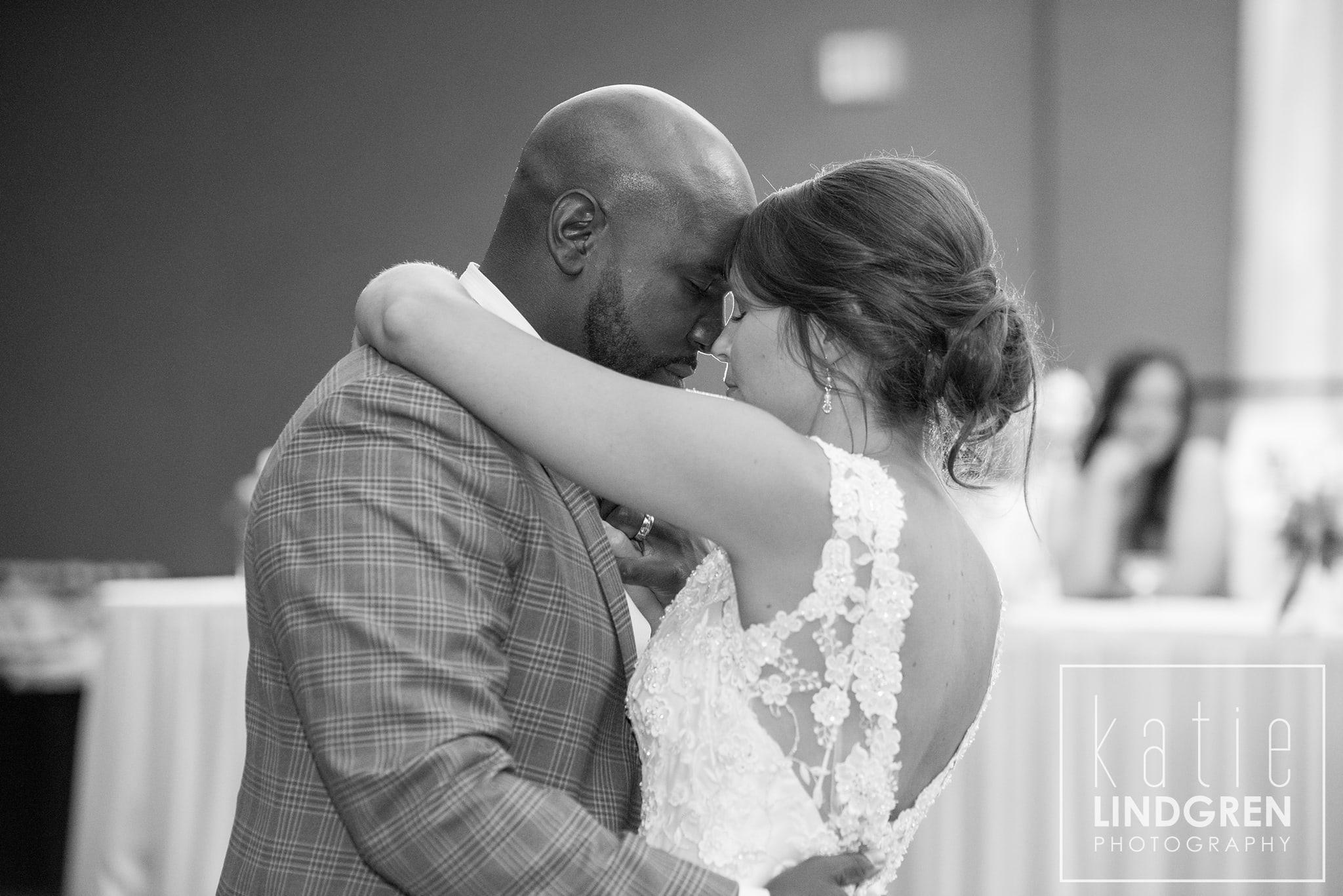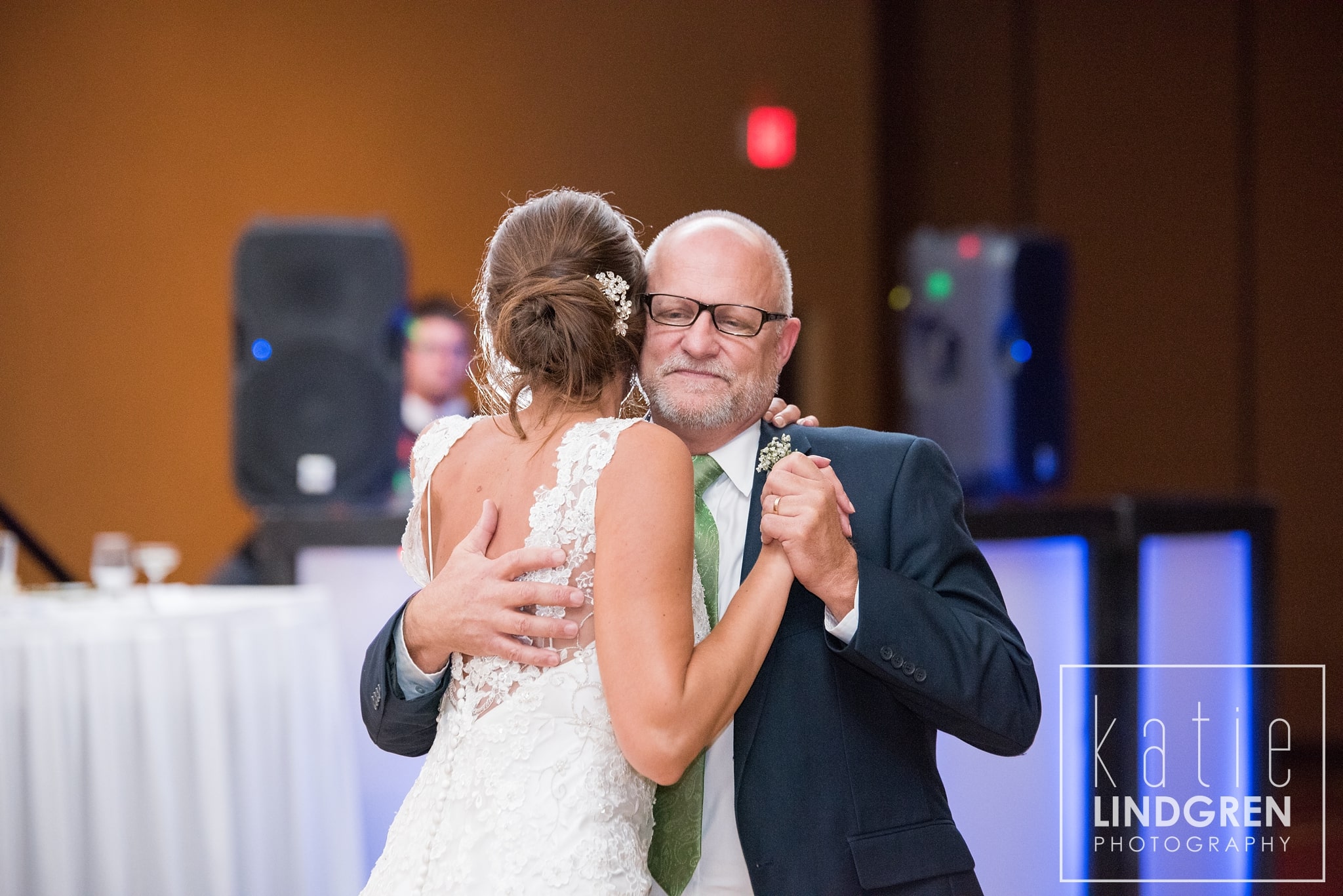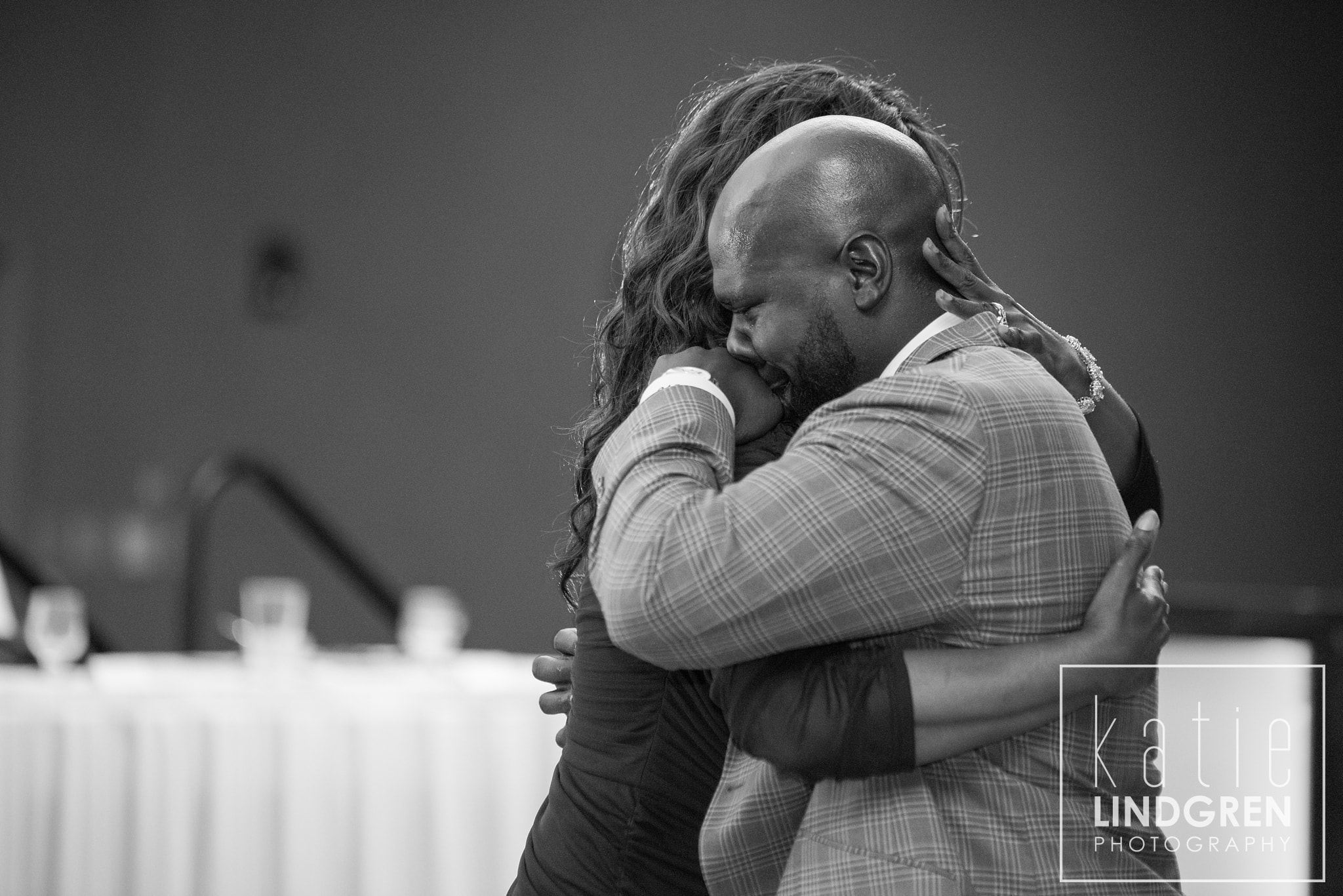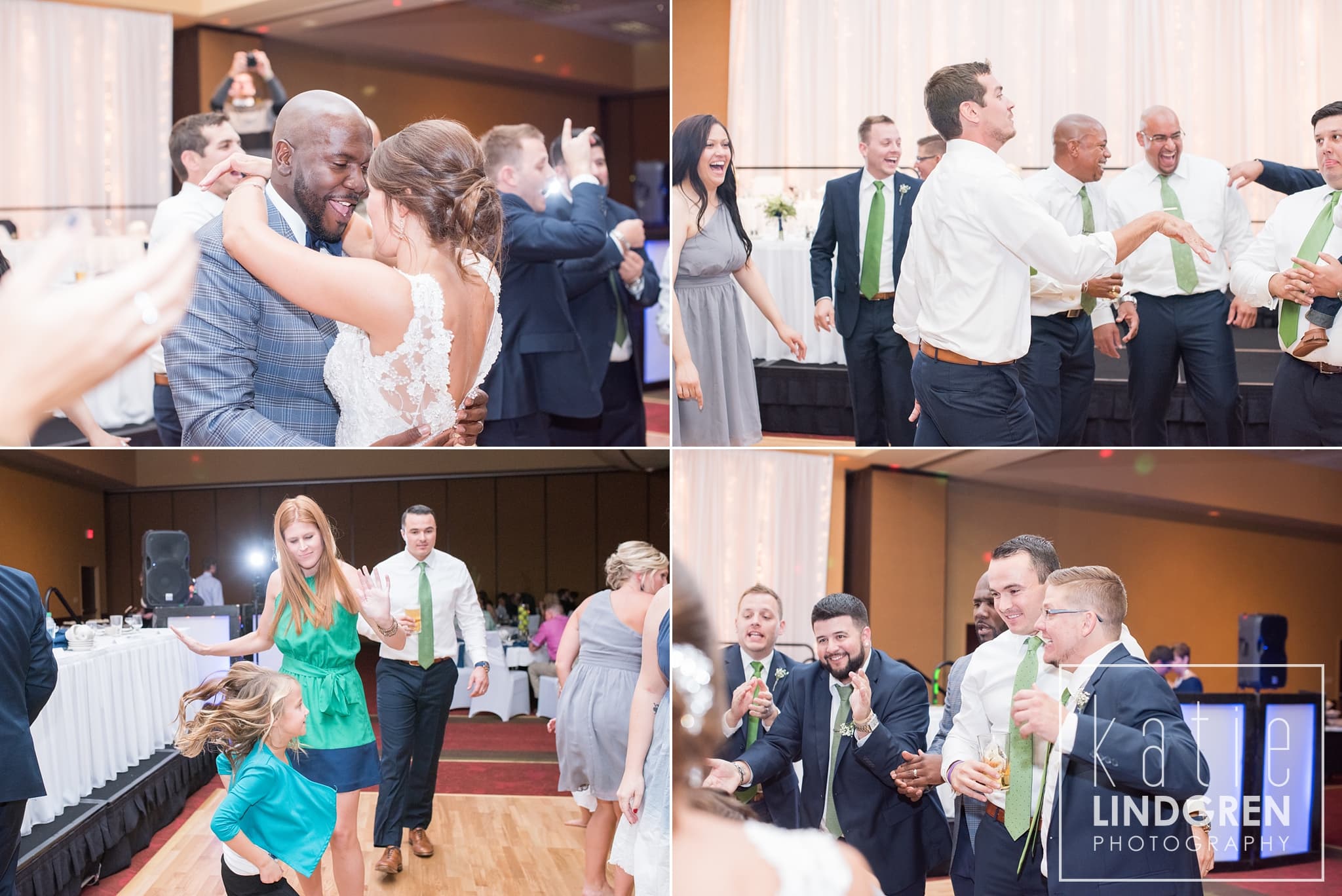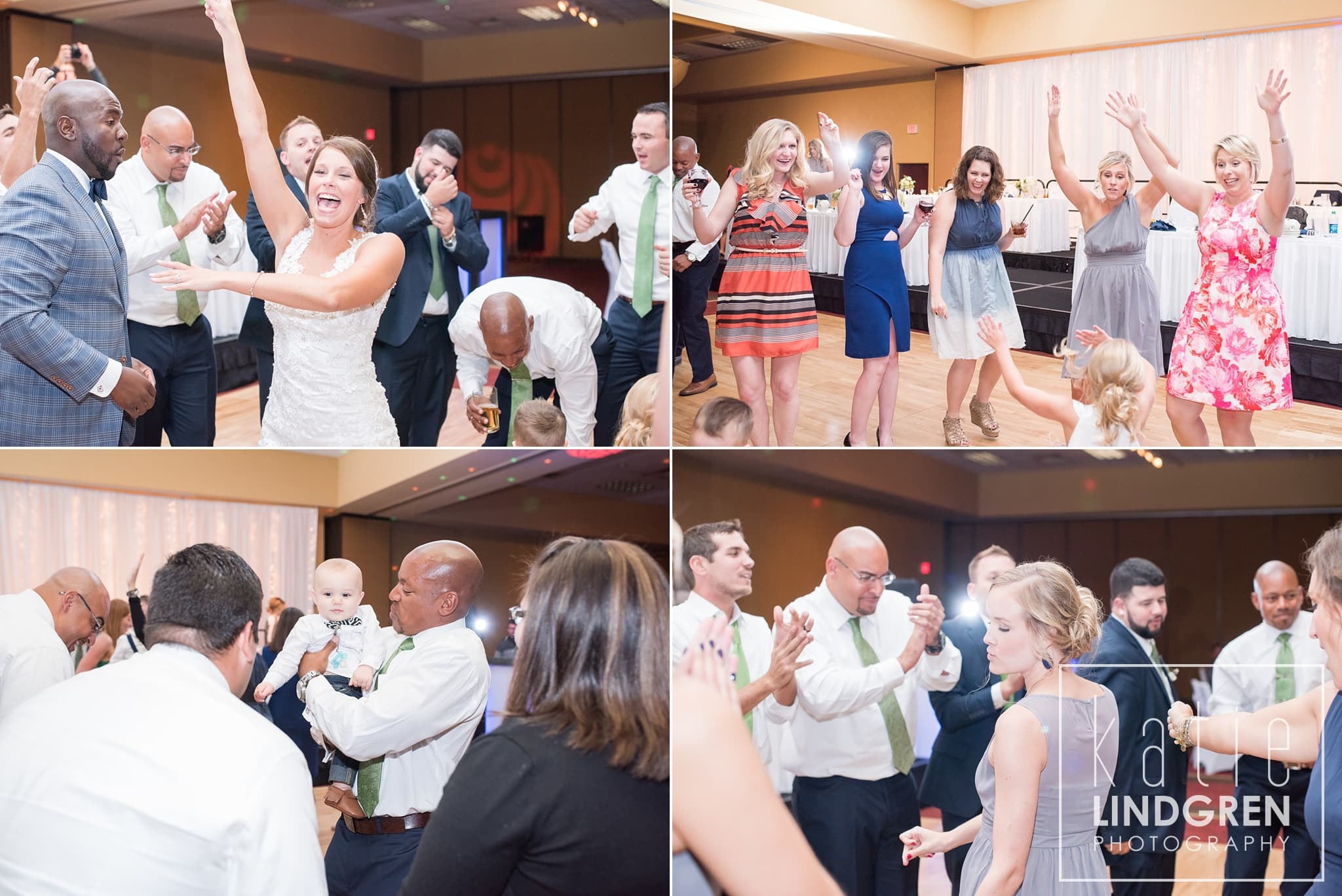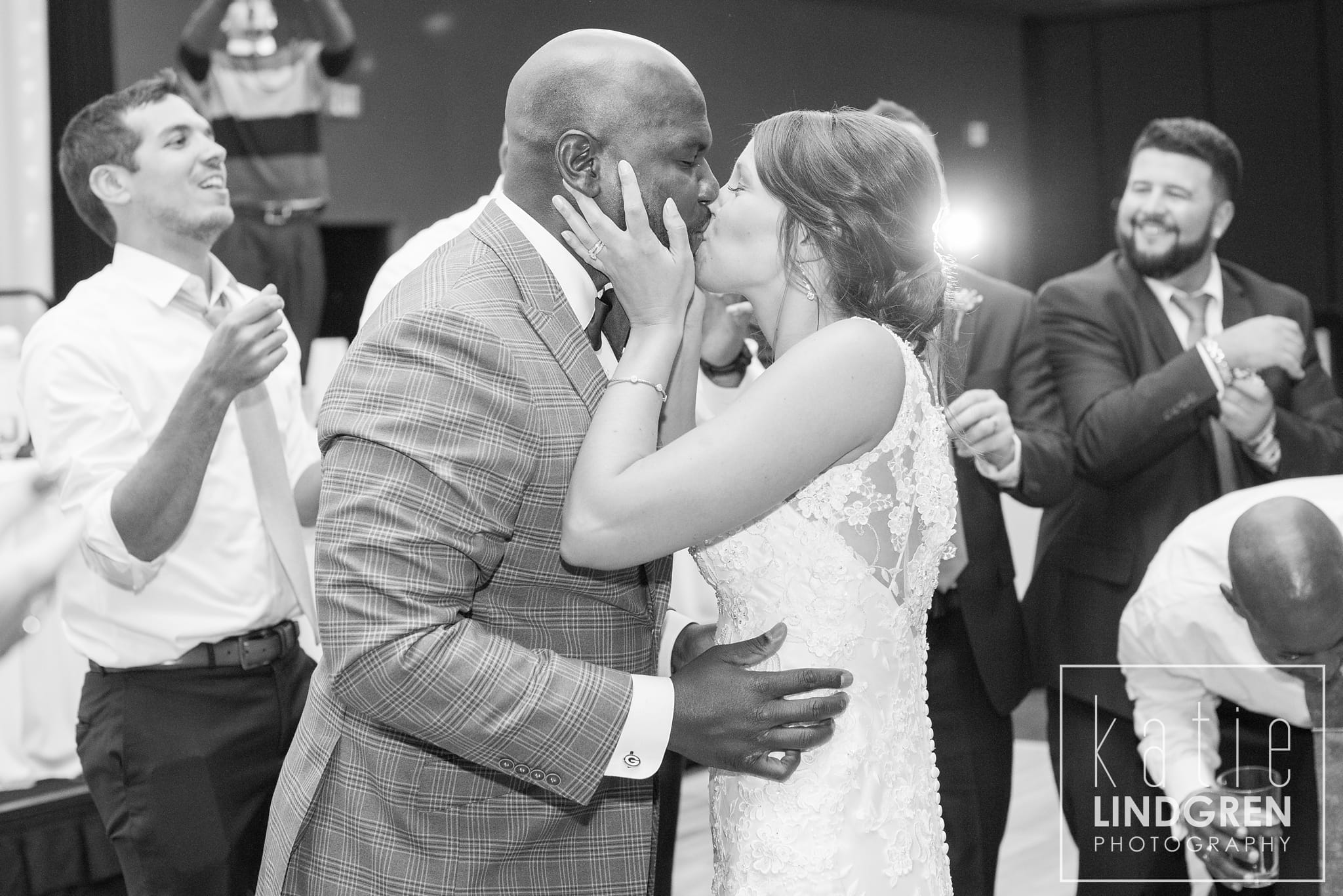 Ceremony | Lutheran Church of Hope
Reception | Sheraton West Des Moines
Dress | Sarah's Bridal, Mt. Pleasant
Shoes | DSW
Groom's Attire | Fine Line Custom Attire
Groomsmen Attire | Halberstadt's
Bridesmaid's Dresses | Target
Rings | Anglo
Hair | Kelsey Hickey
Make-Up | Michelle Oakland, Salon 101
Florals | Hy-Vee Mills Civic
Cake | Creme Cupcake + Dessert
DJ | All Sounds
Thank you to Sara Stark for Second Shooting!