Dan and Allie's wedding day was simply golden and I could not be more in love with how their photos turned out! These two were married at St. Ambrose Cathedral and held their reception just a few blocks away at the Temple for Performing Arts. Everything from the bridesmaids' dresses to the ring bearers' shoe laces were gold and sparkly! Champagne and gold details filled the Temple and the reception space just glowed!
Friends and family (including the bride and groom themselves!) traveled from 15 different states to celebrate! Dan and Allie live in Florida, but both grew up in Des Moines. They met while they both worked at the Valley View Aquatic Center and have been dating since 2007! With their wedding being in July, it was one of the hottest days yet this year and I remember thinking back to how freezing cold we were for their engagement session last November! These two and their entire bridal party were so great! They handled the heat like champs and they were all so fun to spend the day with!
Allie and Dan – Thank you so much for choosing me to document your first day as husband and wife! Your day was absolutely beautiful and so full of smiles! I hope you enjoy my favorites!
After the cake was cut these two surprised their guests with a choreographed first dance!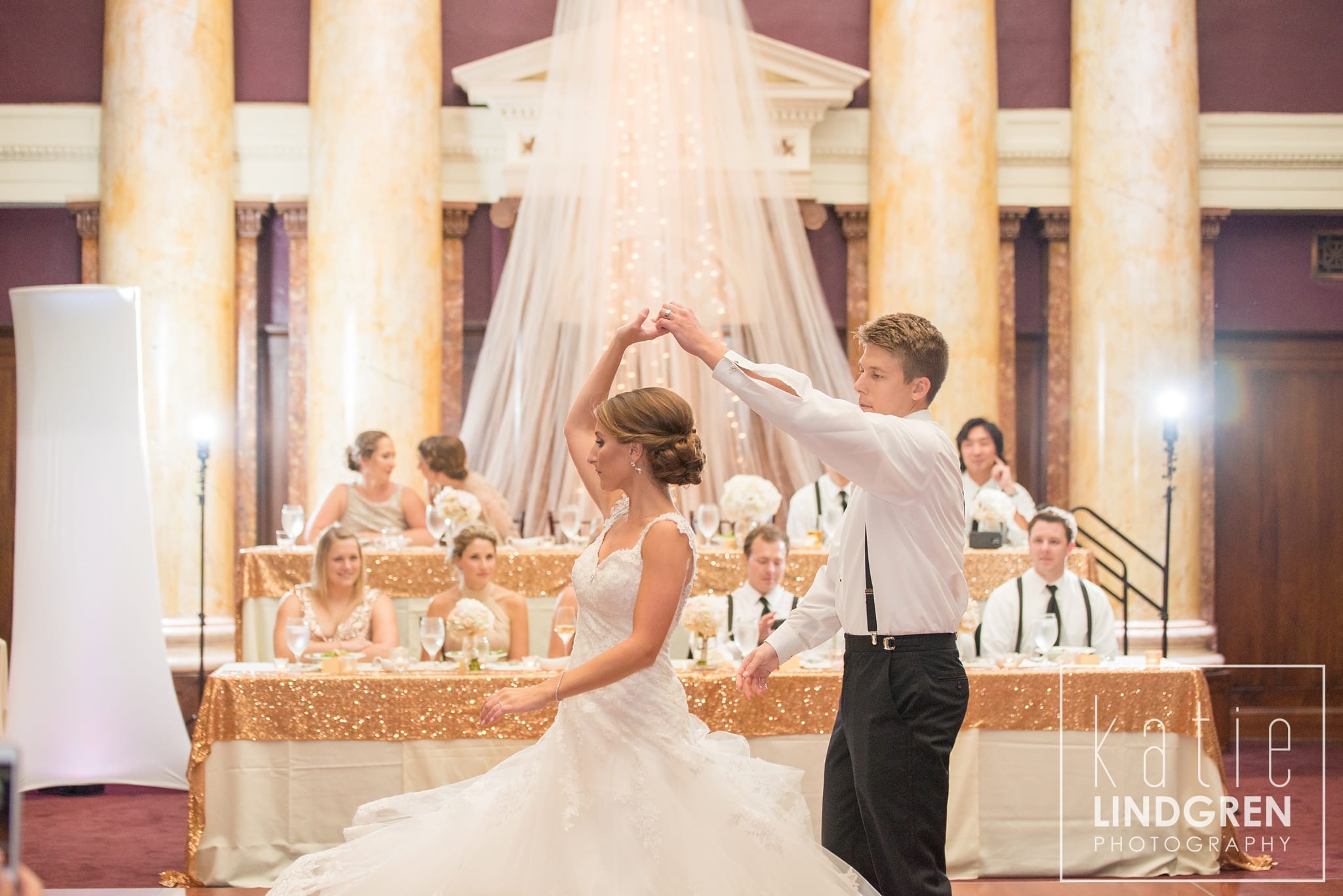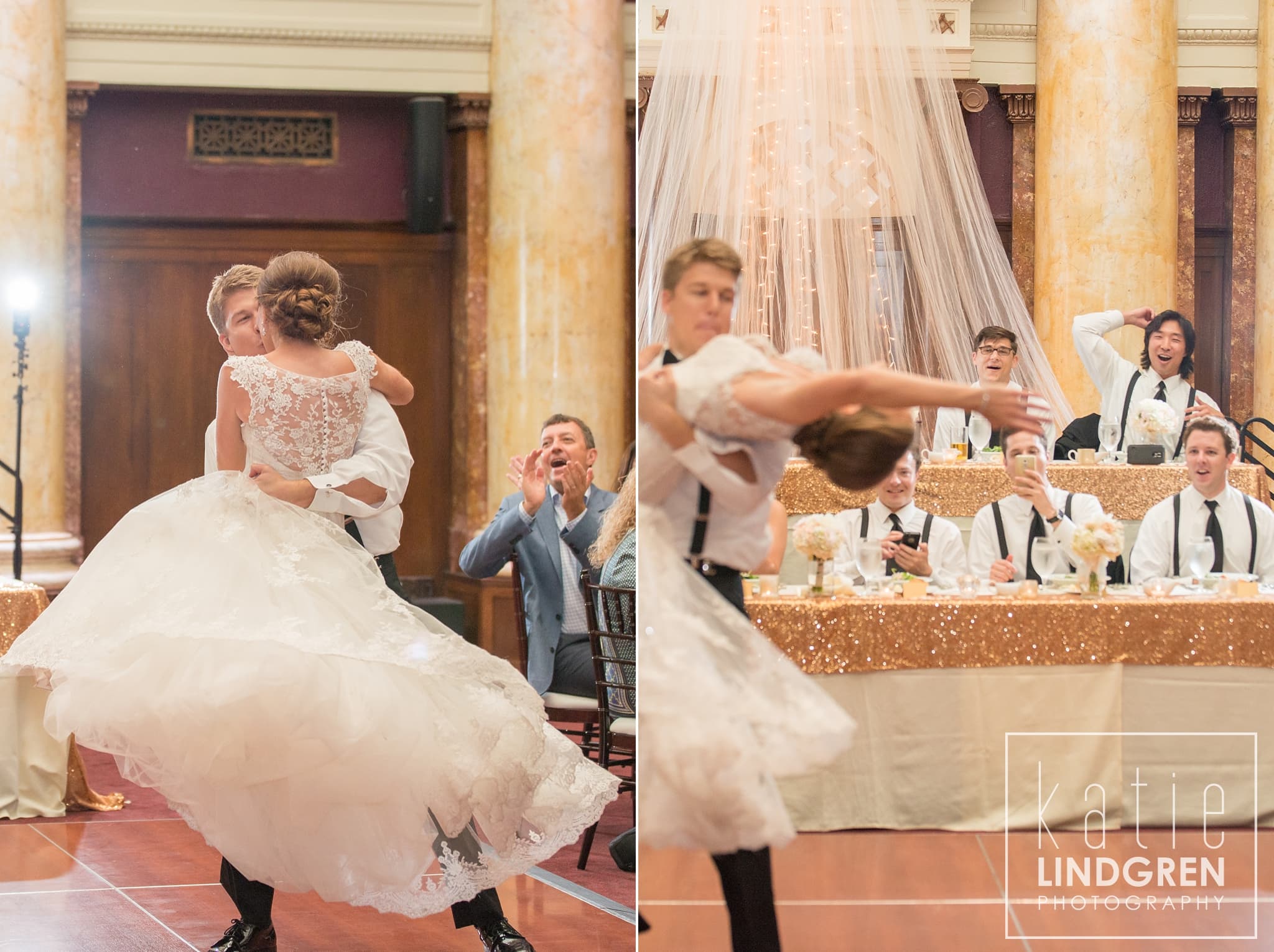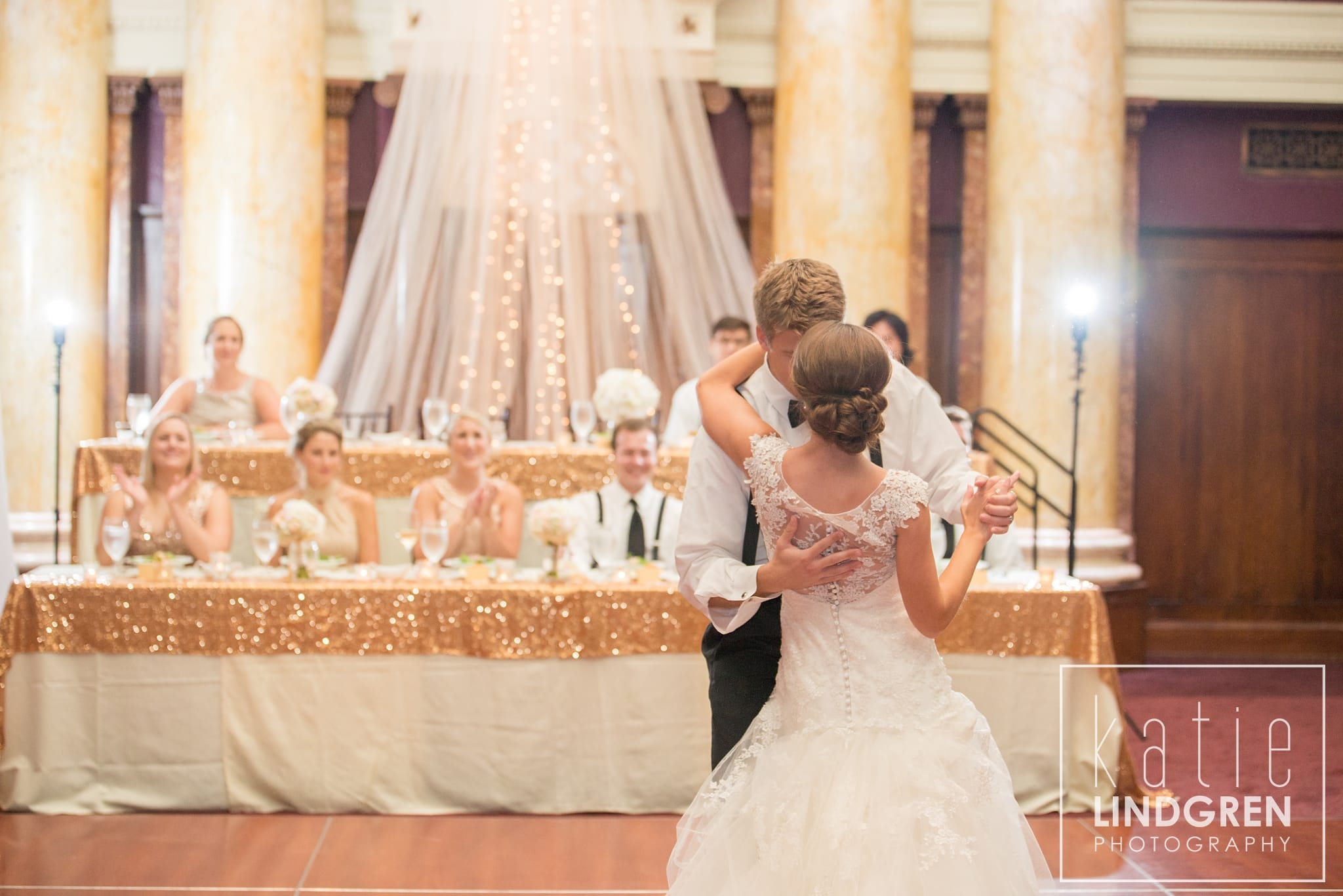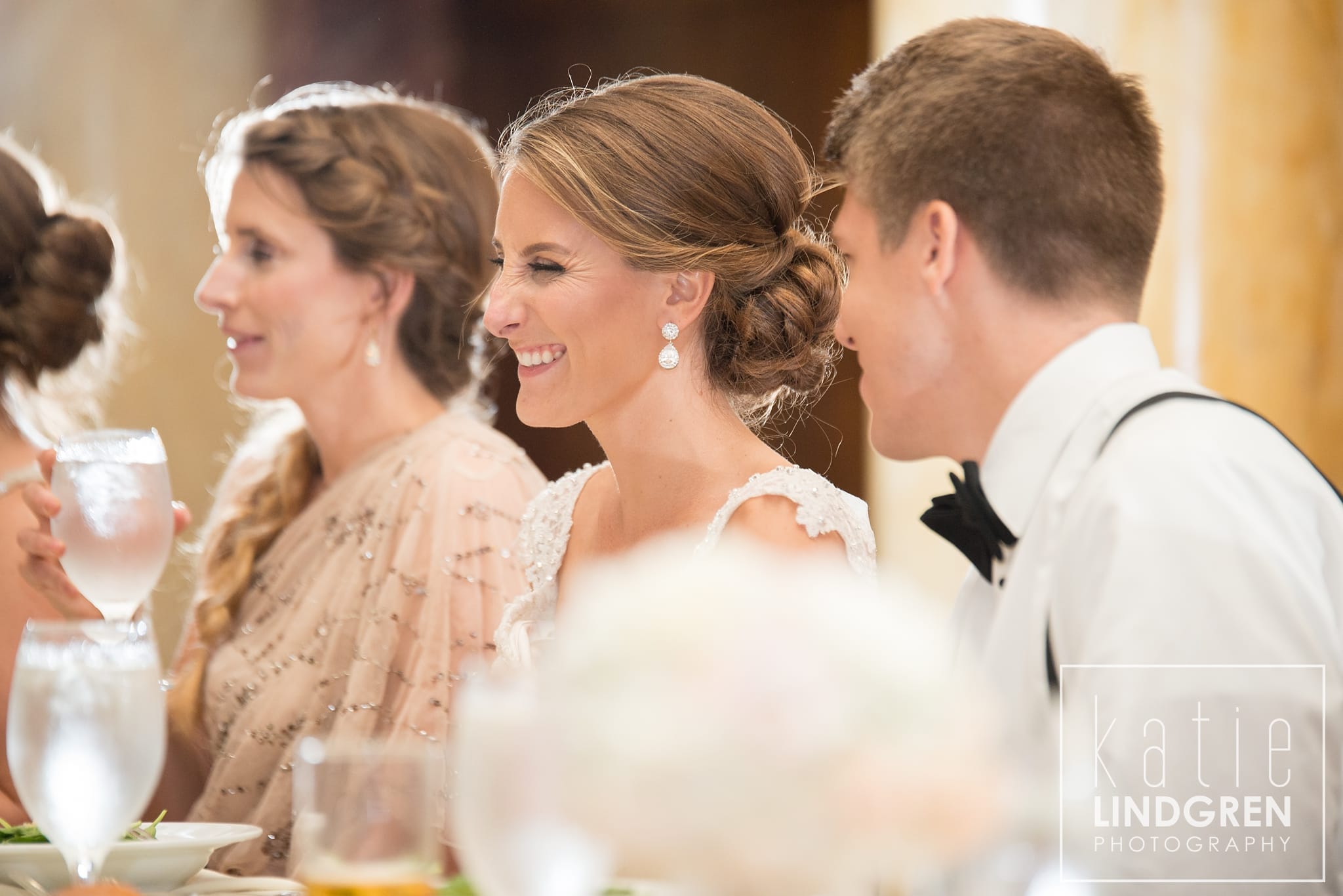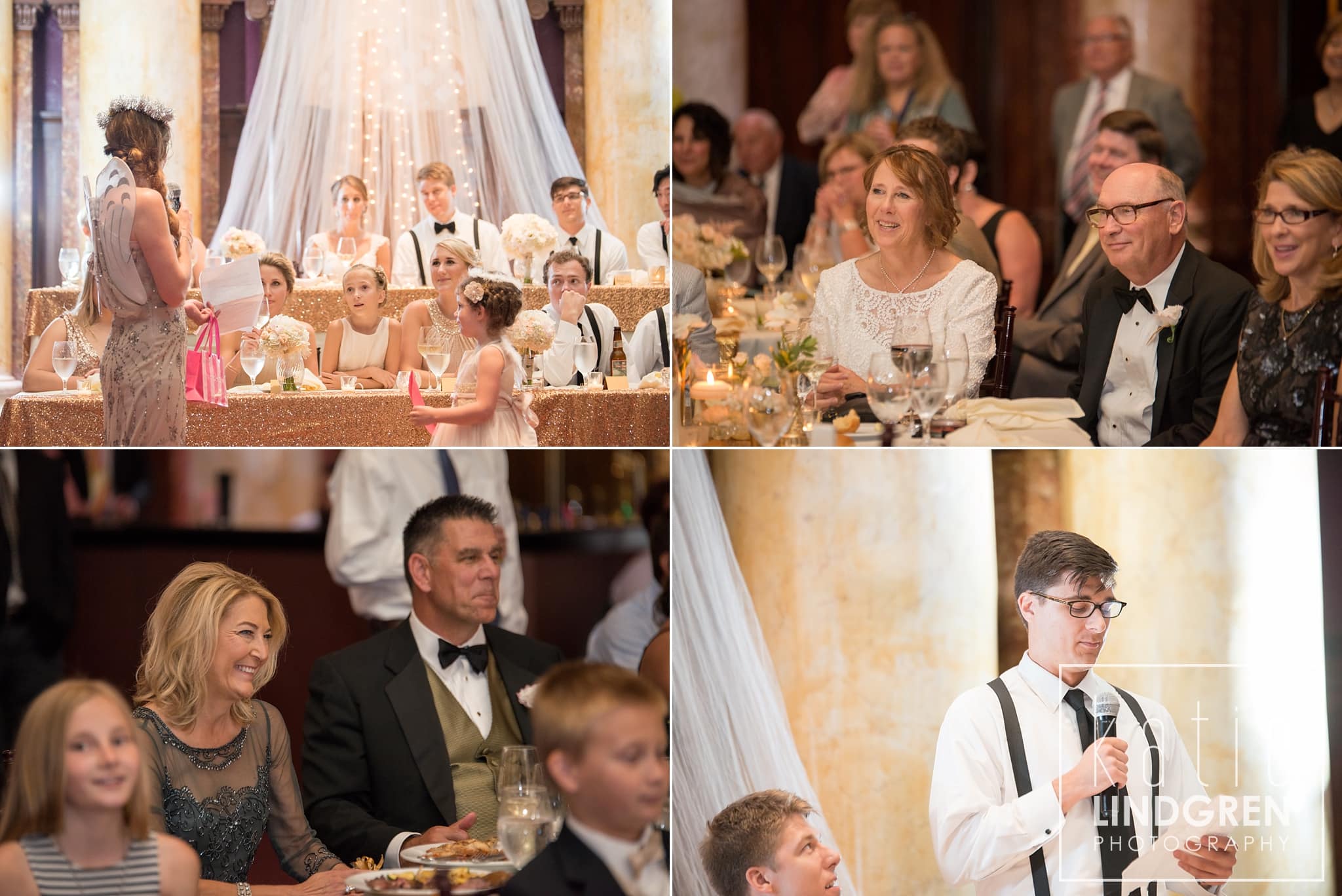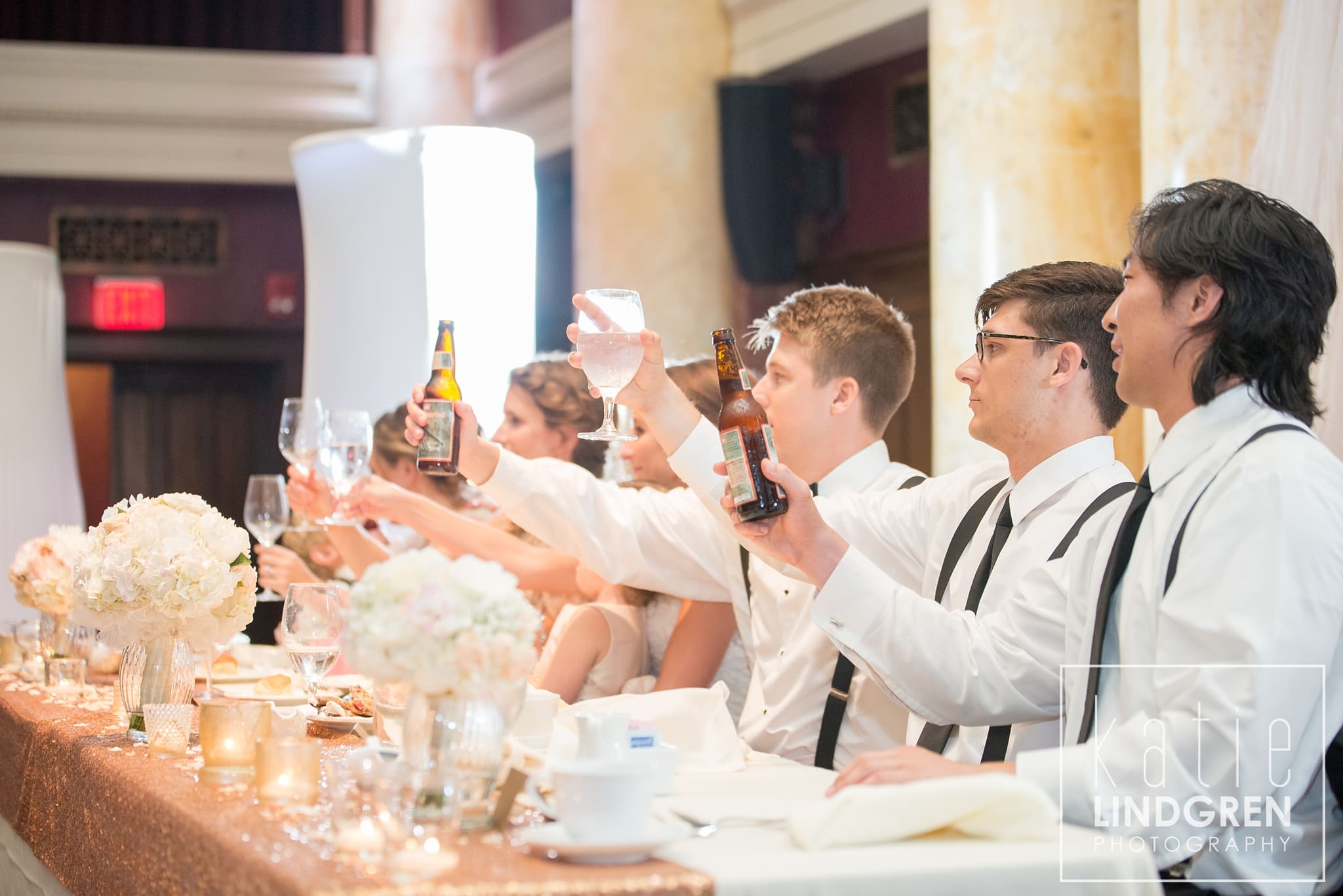 Allie and her dad Mike also had a choreographed dance – their's is my favorite father/daughter dance to date!