I was first introduced to Brekka through a past co-worker who just so happens to be Brekka's cousin and one of her bridesmaids (Hi Colleen!). Getting to hear a lot of the plans from Colleen, I was even more excited to arrive on the wedding day and see everything brought to life.
Oh how I loved Brekka and Greg's beautiful, natural wedding day! Everything about it just felt so relaxed and fresh. These two live in Colorado and traveled back home to Des Moines to celebrate with family and friends as they were married. The ceremony was held at St. Theresa's and after a Trolley ride around town (with stops for photos) we arrived Downtown at the lovely Zart. I can't get enough of the beautiful light that filters through Zart's floor to ceiling windows!
Brekka and Greg, congratulations once again! Thank you so very much for choosing me to document your day! The trust you gave me as your photographer means the world!
The ring bearer, Michael, caught me as I was snapping a photo of him. That look he gave me, it makes me laugh every time I see it!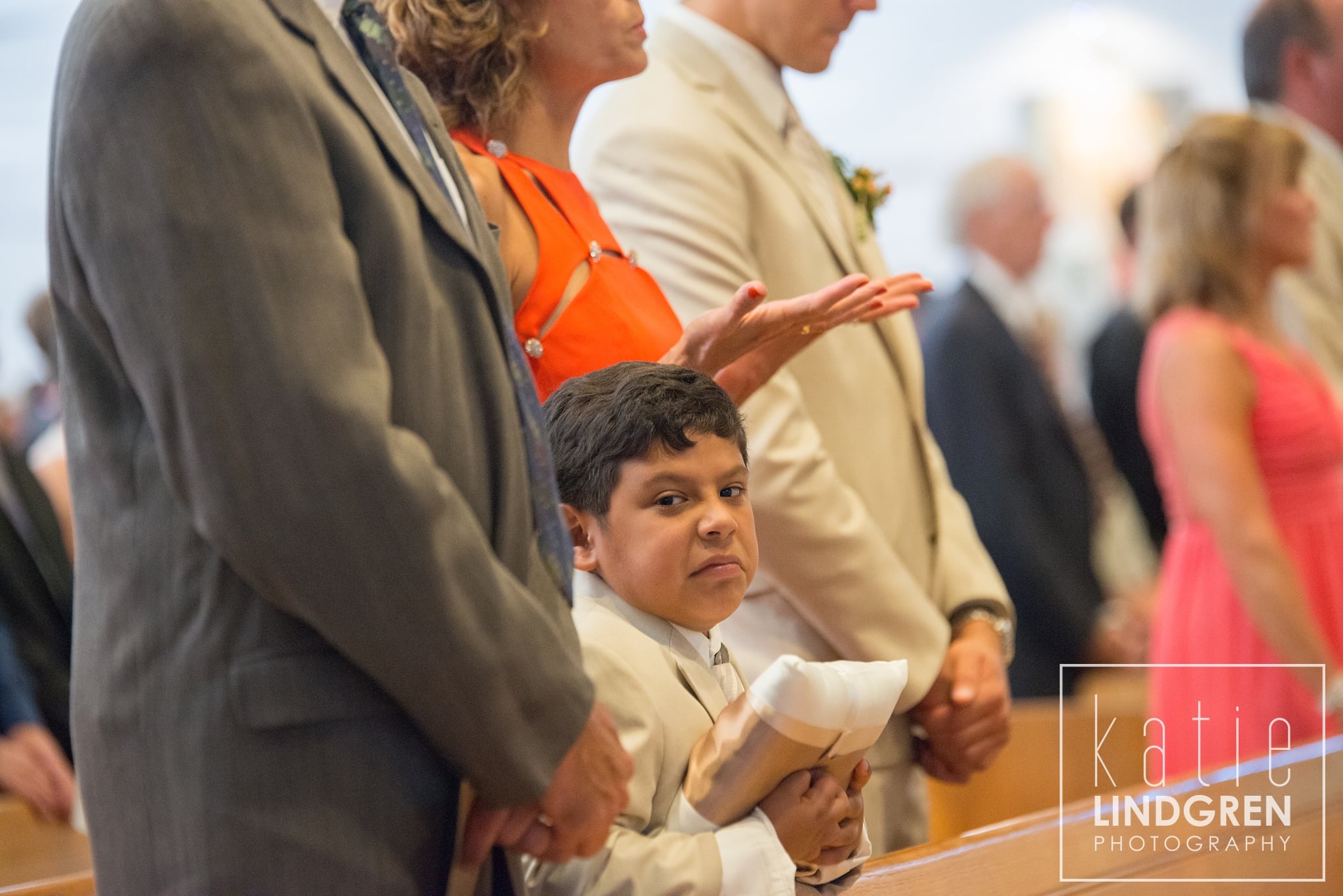 St. Theresa's
Reception Venue |
Zart 1312
Dress | Designer – Maggie Sottero  Place of Purchase –
Schaffers
Shoes | Lucky Brand Florist |
Boesen
Hair and Make-up |
Estilo
Bridesmaids' Dresses |
Weddington Way
Groom and Groomsmen Attire |
Men's Wearhouse
Jewelry | Etsy Catering |
Gateway Market
DJ Services | Bret Agard Dessert Table |
Erin Van Dorin