Here are some fun deals I found when going to garage sales this summer!
A cool teal vase for 10¢!
An Argus 75 camera. It came complete with the flash, extra bulbs, and the original box.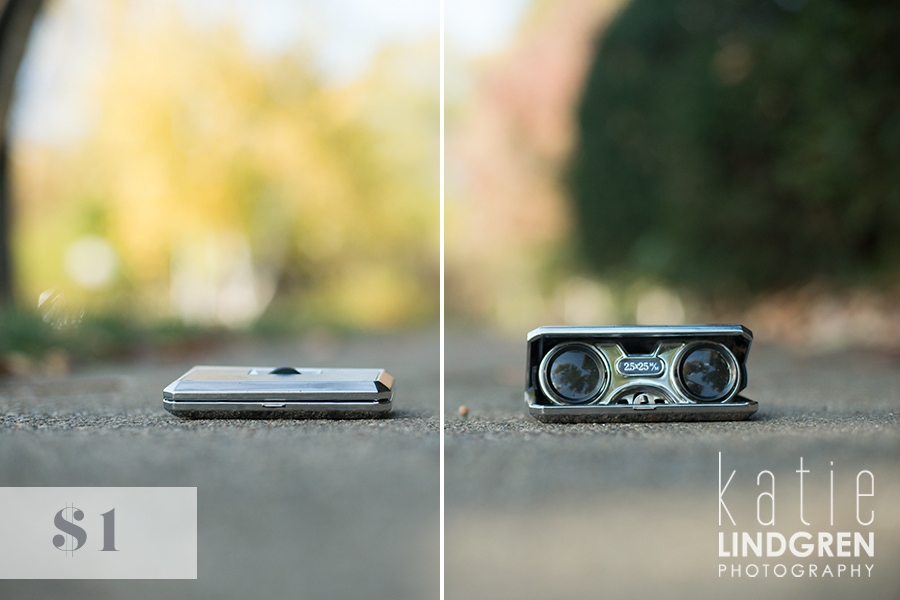 A pair of hide-away binoculars. They make for a neat trinket on my bookself.